"Can you start tomorrow?"
Those are the four words every job seeker dreams of hearing after an interview. The Editorial Brand Director of Cosmopolitan magazine—who was in charge of overseeing Cosmopolitan.com at the time—wanted to know if me, a college graduate of one month, could start the following day. I gasped and immediately responded, "YES!" And just like that, my compulsive post-grad job search was over; I landed my first official job in the journalism industry as a temp assistant for Cosmopolitan.com. Relieved and excited, I didn't know that what would transpire over the next two and a half years would be a whirlwind of realizations about myself and mainstream media.
I'd have the ultimate epiphany:
Women's publications that are created for the masses, like Cosmo, are not designed to be consumed by women of color.
Truth be told, I was hoping my first job out of college would be at a legendary publication like Cosmo. I like working with big brands. You can learn a lot about the marketplace a brand encompasses and why decisions that have a ripple effect in the world are made. Also…I knew a big name on my resume would look good. And in the world of journalism, where you work has a lot to do with the trajectory of your career. However, I don't think I was ready for the effect my job would have on me and my outlook on media.
Working at Cosmo was an unbelievable experience. It was fun, and it was glamorous. Being an editor means you experience things first. Literally. Everything. And as an old industry colleague once told me, "Editors are treated like second class celebrities. It's crazy." It is. So from an exclusive interview with an "A-List" celeb, to a secret dinner with a world renowned chef, to an exotic trip to a resort, to something as simple as a movie screening, I experienced it all. The reason for this is because brands, celebs, and etc. want to be covered by the site/magazine you work for.
Inevitably, I entered a fast-paced and fancy work/life spiral, which caused me to lose my self-worth as a black woman in the process. I was told daily that Cosmo was the no. 1 women's magazine in the world (which by the numbers it is), we were in 69+ countries, millions of girls wanted to have my job, and etc. The Cosmo cool aid was shoved down my throat. Mixed with things like women's rights and relationship stuff, I really began to feed into all-things Cosmo. I quickly learned that the brand was understandably focused on keeping majority of their readers satisfied. The publication reached millions of women. To keep it marketable, they had to keep the pages and website filled with lots of white or racially ambiguous faces. And because I was basically gulping the kool-aid a year into my role, I didn't see anything wrong with not seeing someone who looked like me on the website or in the magazine.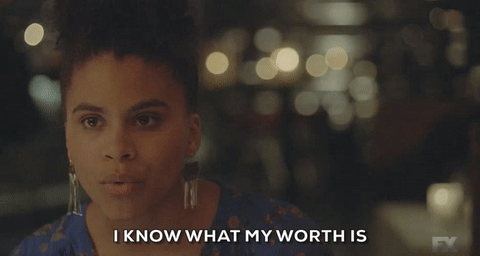 [Tweet "Working there caused me to feel as though I lost my self-worth as a black woman."]
Majority of the celebrity coverage was of white Hollywood stars. We had our go-to celebs for beauty, fashion, and entertainment stories. (Many publications have their go-to celebs to cover.) But there was a pattern I was noticing. Usually, the requirement seemed to be super famous, young looking, and... white. Only the ridiculously famous celebs of color were splashed on Cosmopolitan.com. For black stars, the go-to was Beyoncé, Rihanna, Nicki Minaj, and Kerry Washington—thanks to Scandal. If Scandal never happened, she'd probably never be on the radar. And while the African-American community is aware that there are clearly more than four famous female black celebrities worth including in a story or paying attention to, mainstream media doesn't. Because, it can't. Marketing dollars are at stake. It must appeal to everyone.
Can't skew "too black" and "down with it" or they lose the white readers.
I found this to be true when I pitched an interview with Tika Sumpter. I was familiar with Sumpter's work. I not only thought she was talented, but at the time, she was recently in Jason Derulo's "It Girl" music video and working on various projects. To me, she was someone worth "introducing" to the Cosmoplitan.com audience. Needless to say, the story was shot down. I was told, "She's not really that known." (She was in a whole season of Gossip Girl.) Sumpter, in my opinion, was close to the higher echelon of fame, she was young...why didn't she deserve some coverage? Meanwhile, I was being told to prioritize an interview with a new white female artist who was linked to Katy Perry. Fast forward to 2016, and one is doing better than the other. You take a guess. ;) Alas, that's how the industry works.
Growing up, I didn't appreciate publications that catered to girls that looked like me. I was so used to growing up and not seeing myself represented in the publications I loved, I thought it was normal to be excluded. Let me say that again:
I thought it was normal to be excluded.
After all, I was a TBC (token black chick) growing up in the suburbs of Jersey. Looking back, I am embarrassed that I thought the lack of display of people that looked like me was okay. But, think about it. This is probably how so many young girls of color are thinking. Which brings me to why I'm here, writing this.
You need to fully understand that mainstream media is not designed for women of color. The system is not built to empower black women.
As a TBC in a mostly white working environment, I became the gauge of diversity. When we needed to figure out which other male or female stars of color we should include in a story, I had some ideas. If there was a black star coming in that needed to be interviewed, I got it. And while it usually meant I had more opportunities to show my value, it became a tireless task. I was constantly code switching in my head; thinking about what level of blackness white people could handle when it came to my writing, but also wanting to stand firm in who I was. The first draft of this story I wrote was given the note of "too angry." And while I felt it was an accurate depiction of my black experience, I had to water it down for the Cosmopolitan.com audience.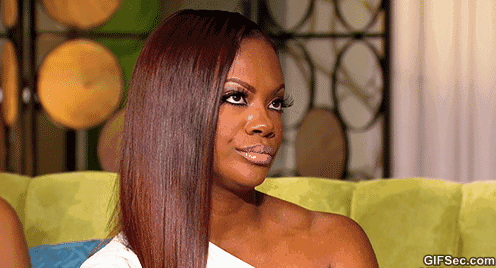 Consequently, I knew my time at the publication was coming to an end when there was a big shift in office politics with new hires. I had survived multiple editor changes, and I was always seen as an asset. However, the latest editor did not see my value. I was pummeled with work that did not fit my interests, I was not allowed on projects I suggested, and I was the only one given unrealistic goals with little to no guidance. An assistant (*cough*young white woman*cough*) who was supposedly hired to support the staff was given leeway in her learning curve in a way that I wasn't when I was first hired in her position. In my eyes, I was getting my first experience of workplace racial bias. My job went from being fun and stressful to just awful. I could no longer keep up with the direction the site was going in because it was—to put it plainly—too one dimensional, too…white for me. And by that, I mean the stories we were putting out no longer spoke to me as a woman nor as a black woman.
[Tweet "The system is not built to empower black women."]
The system was rigged. It operated a certain way, and I was too burned out to try and fight the good fight, continue working twice as hard to just get the same recognition as my white counterpart. So, I left.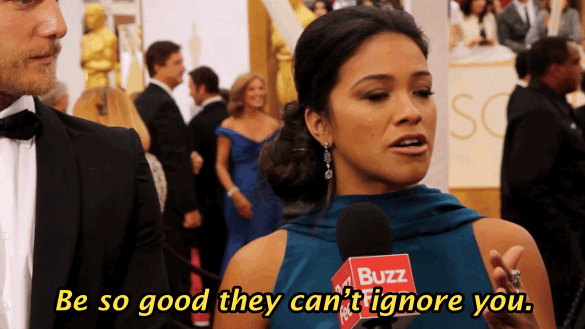 It ultimately comes down to media staffs not having enough people of color for different perspectives and content. African-Americans are so far and few in mainstream media, that it's almost hard to get non-people of color to understand where you're coming from about story ideas or the way content should be executed. I can remember a number of times a beauty story on Cosmopolitan.com got flack online for not including any women of color or giving negative connotations to the looks on non-white women. When it was pointed out, the editor of the story simply said, "I didn't even think of that." And that's the problem. I don't think the exclusion of people of color is necessarily done on purpose. It's a simple reflection on the race/culture of the editors that work at that publication.
I worked at Cosmopolitan.com from 2011-2014. I haven't picked up the magazine or regularly visited the website since I left. Their coverage and staff might be more colorful now, but I have no idea. I walked away from the job and never looked back. I do think that the rise of things like Black Twitter has forced mainstream publications like Cosmo to be more aware of their diversity output because you will get dragged online for being oblivious  to black culture or excluding people of color.
We need to come together and start showing more support to the things that are for us by us, because no one can cater to you and your needs more than someone who lives the life that you do, just in different shoes. If mainstream media can't be for us, we'll forge our own lane to create captivating content and tell compelling stories. At least then, they won't land on deaf ears or be told in vain.
Needless to say, it's why black publications like Essence and Ebony need to exist. It's why online sites like xoNecole, Madame Noire, Hello Beautiful, & For Harriet need to exist.
Your support of these online sites and publications is imperative.
---
Dara Adeeyo is a former editor, sometimes writer, and self-care enthusiast. You can find her ramblings on Twitter (@dadeeyo).