---
To keep it real, I don't know if I ever truly celebrated the 4th of July. I was just off of work, so I went and ate free food.
Something about celebrating freedom in a land where my people aren't really free just don't sit right with me, and it's for this reason that I plan to sit this one all the way out.
While I'm grateful for the veterans who have risked their lives on the frontlines for this county, I can't pop fireworks and eat lemon cake in the name of this country knowing that police are blatantly murdering people that look like me. Christopher Columbus didn't discover no damn America and it would be 90 years after the Boston Tea Party before my people gained their full independence in America, so it's safe to say that the only Independence Day we acknowledge is Juneteenth.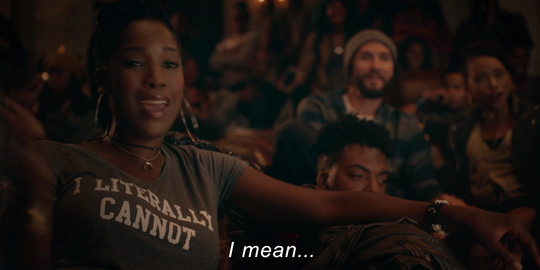 media0.giphy.com
Now, more than ever big box CEOs and influential politicians have been forced to truly see us, so we have to keep our eye on the prize and this means showing TF up when it comes to investing in our communities. New York Governor Andrew Cuomo and industry giants like Nike, Target, Best Buy, and Google have all announced that Juneteenth will be declared a paid holiday for employees, a trend that will hopefully become a permanent shift in the culture that's actually for the culture.

If you're still looking for some last-minute woke AF finds for Friday, these companies will allow you to support a Black-owned business and secure your Juneteenth 2020 drip at the same damn time.
Here are 7 woke AF Black-owned clothing brands that you need to shop right now:
Featured image courtesy of Instagram/@meowandbarksboutique.