Sister-Sister!
Appointed twin judges, Shera Grant and Shante Owens, are crushing the "good twin, bad twin," myth. As a matter of fact, for the 38-year-old siblings, their life stories are almost as identical as they are.
---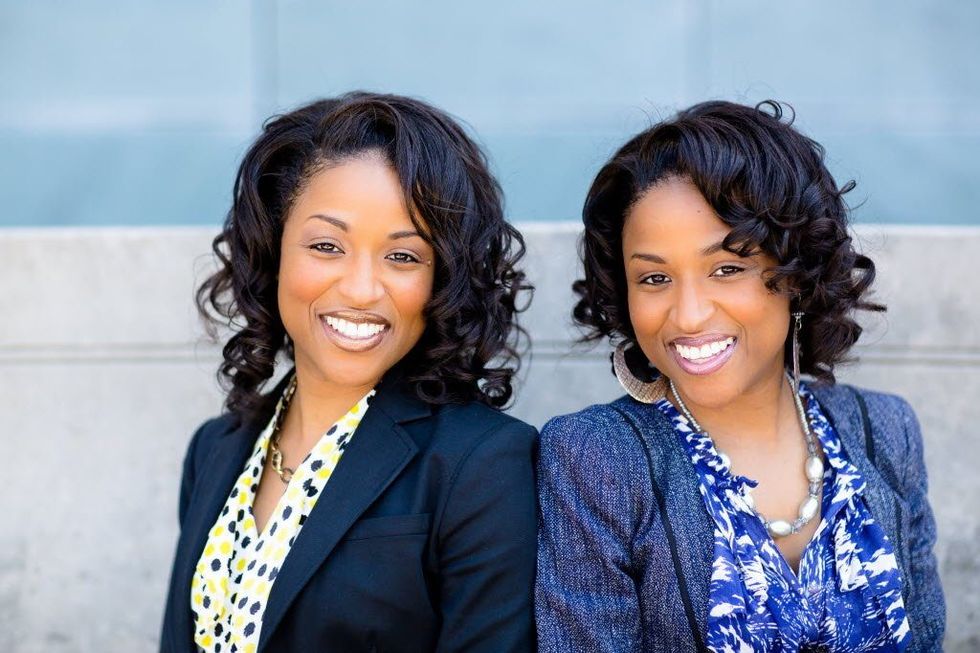 Shanta Owens and Shera Grant Photo Courtesy of Taneisha Tucker
The Birmingham natives with a love for reading were brought up in the library since the age of nine thanks to their single mother who worked as a librarian for over 30 years following their father's death. Both ladies graduated from ASU (Alabama State University) and later went on to Louisiana State University for law school. Although the two went their separate ways after law school (Grant in Atlanta and Owens returning to Birmingham), both ended up with jobs as prosecutors.
Not only are their professional lives identical, but their personal ones as well. The sisters (born four minutes apart) both have six-year-old daughters who are four months apart, and their three-years-old sons were born four months apart as well. Both ladies got married in 2003, and although their husbands aren't twins, they've been best friends since kindergarten.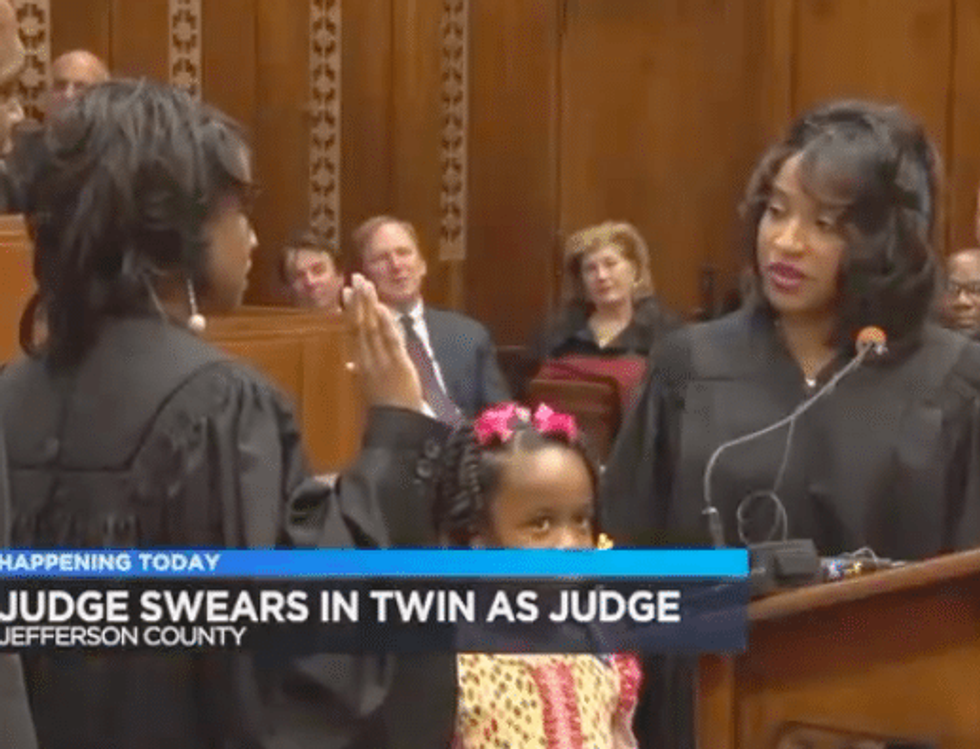 In 2008, sister Shanta Owens became a district court judge, where she will remain on the bench until 2020. After serving for eight years she had the opportunity to swear in her "younger" Shera Grant in January, who is currently filling in the seat of former judge Jack Lowther. This decision was approved by Governor Robert Bentley, who appointed Grant by way of hearing that Owens had a twin with the same qualifications:
"Ms. Grant is highly qualified, motivated and prepared to be a district judge. The governor's office found out about [Shanta Owens'] twin sister during the interview process. Public service seems to be a trait that runs in her family."
Grant, who handles small, civil cases, will have the remainder of the year to serve her judgeship before having to run in the election (the seat she is currently filling and was appointed would have been up by the end of this year). She recently opened up about the feeling to preside alongside her sister:
"I'm just overwhelmed, overjoyed. ... I think this is a wonderful opportunity to serve the citizens of this county."
Shanta had a few kind words for her sister as well:
"I'm really elated ... I'm excited for her. We're grateful to God and grateful to the Governor. I know she'll (Grant) continue to be that person because that's how we were raised,"
And as for the all-star mom who raised these young girls into the fine women they are today, she couldn't be anymore proud. When asked what was her secret to raising two amazing daughters, she responded: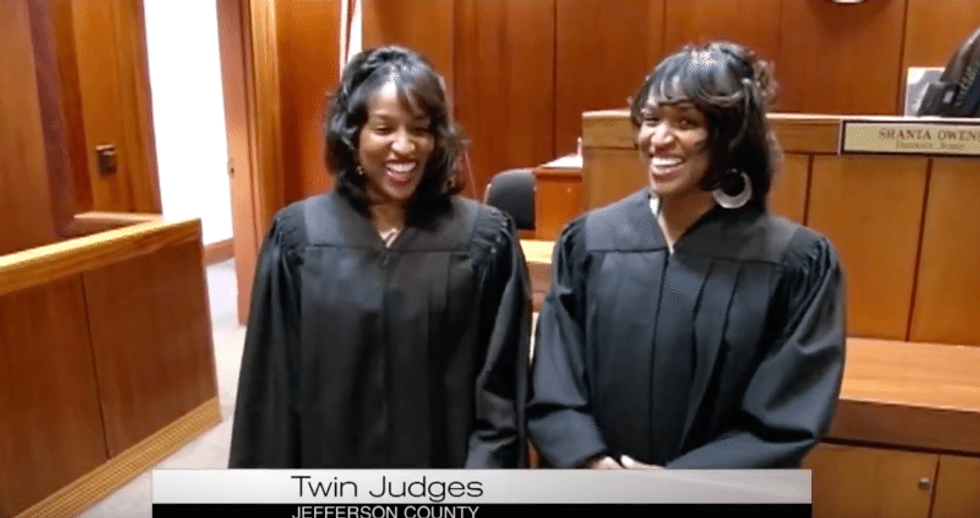 "You raise them with a purpose in my mind knowing that you want greatness out of your children and that you expect greatness. You challenge them to go beyond what they might think they can accomplish. You never let them think that enough is enough. Always let them know that there is more to be done, there is more that you can accomplish and there is more that you can do."
Amazing! The ladies are currently the only twins in Birmingham history to be sworn in as judges and work simultaneously on Jefferson County's District or Circuit Courts. We may be getting ahead of ourselves here, but Judge Judy is currently the highest paid TV personality in the world. She makes $900,000 an episode and yields an impressive annual salary of $47 million. If Shanta and Shera don't sound like a bomb daytime court show in the making... well let's just say we'll have to wait and find out!
In the meantime, check out Shera getting sworn in by Shanta below: