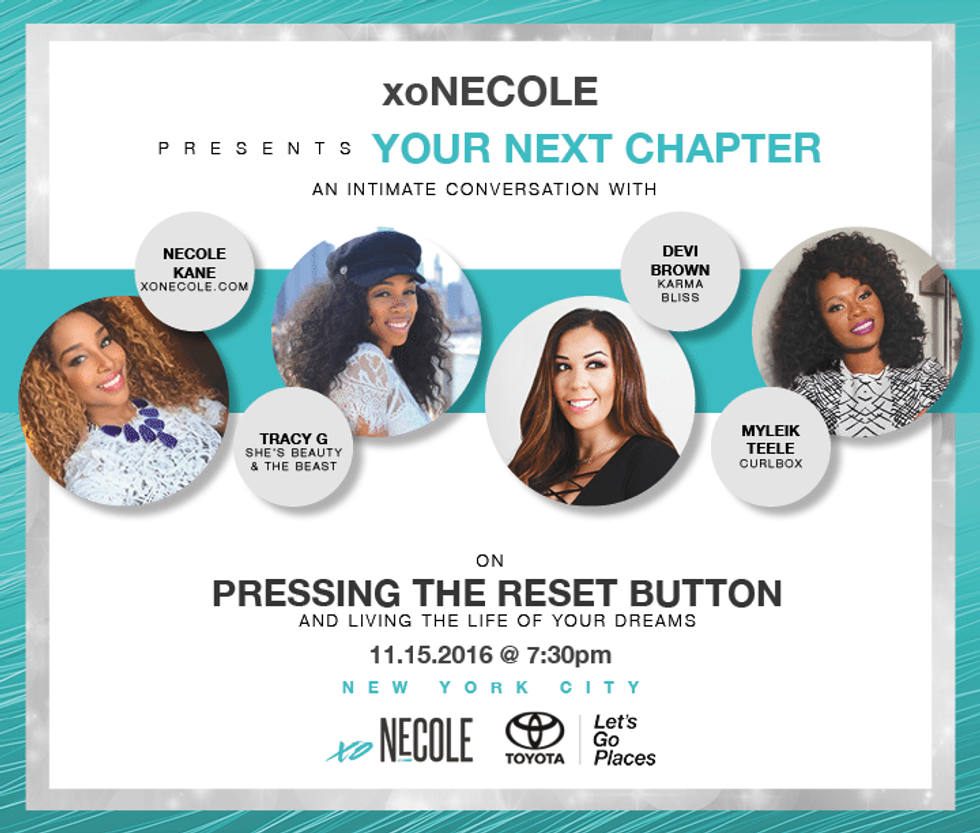 ---
Change is good, but growth is better. On Tuesday, November 15, xoNecole will be hosting our new lounge series titled The Next Chapter. The event, sponsored by Toyota, will celebrate fearless individuals who are ready to press the reset button and leave unfulfilling situations, jobs and/or stagnant careers in pursuit of something greater, and are ready to live the life they've always dreamt about.
The evening will feature an intimate conversation with former gossip blogger and xoNecole's EIC Necole Kane, as well as Curlbox's Myleik Teele, Radio Host & Karma Bliss Founder Devi Brown and She's Beauty In The Beast/ Sway In The Morning's Tracy G.
If you are on your transitional journey, and have made some amazing changes in your life or if you are ready to press the reset button, this event is for you!
We would like to invite a few New York area readers to join us. To enter, email us at reset@xonecole.com (subject "Next Chapter"), and in 150 words or less, tell us about your current journey and where you'd love to be. Also feel free to include a question for the panelists.