Miss Willow Smith always knows how to make a statement while speaking zero words.
The 15-year-old artist's latest campaign for Chanel is leaving onlookers with mouths agape, and I'm here for this slay!!!
---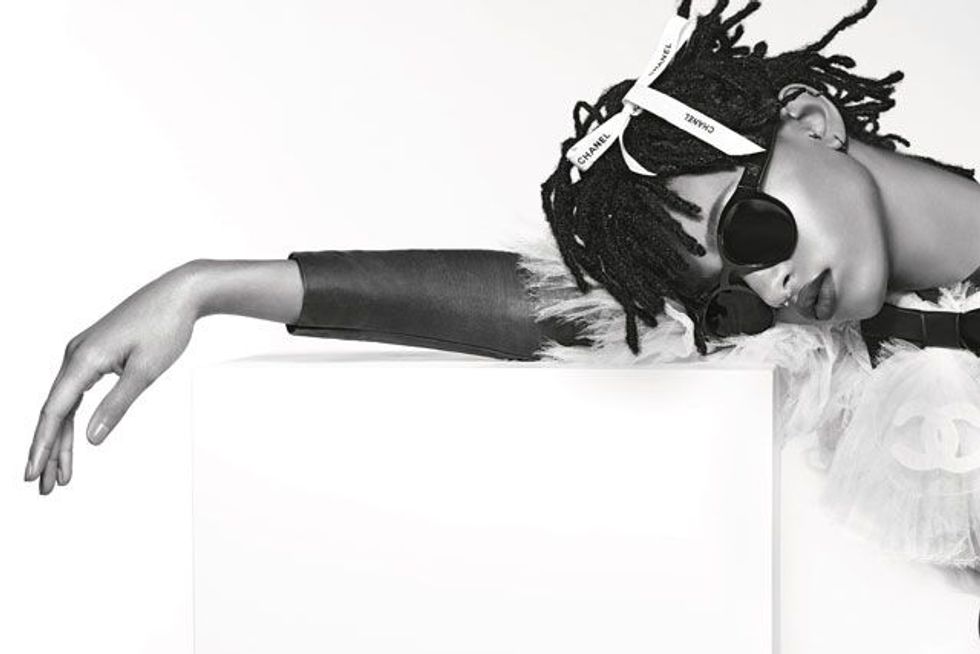 In the ad campaign, Willow is bringing the heat while rocking her signature edgy look, paired with jewel-encrusted belt chokers (Fall trend alert), chic Chanel specs, intense brown eyes and envy worthy locs.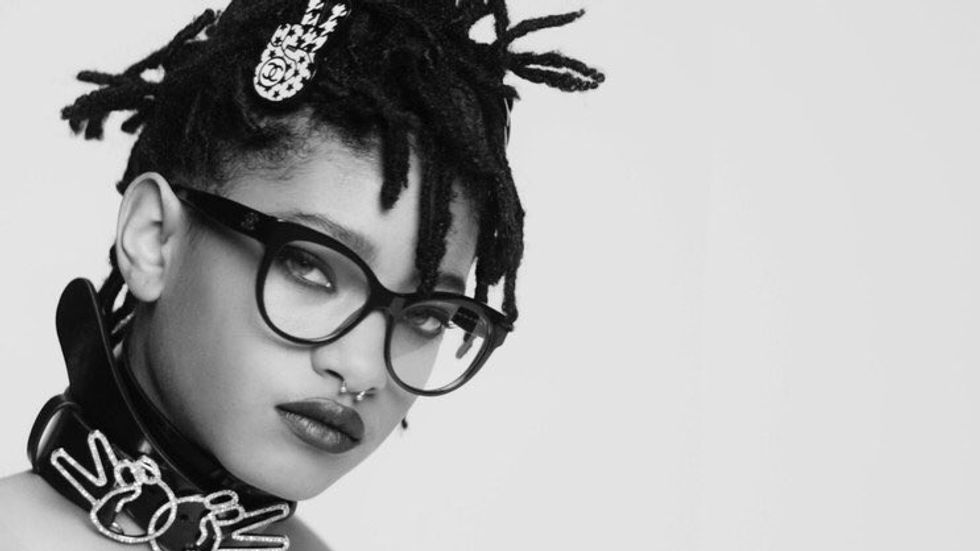 Willow's photos are so official that she wasn't even wearing eyewear in a few, and she was still killing the fashion flicks.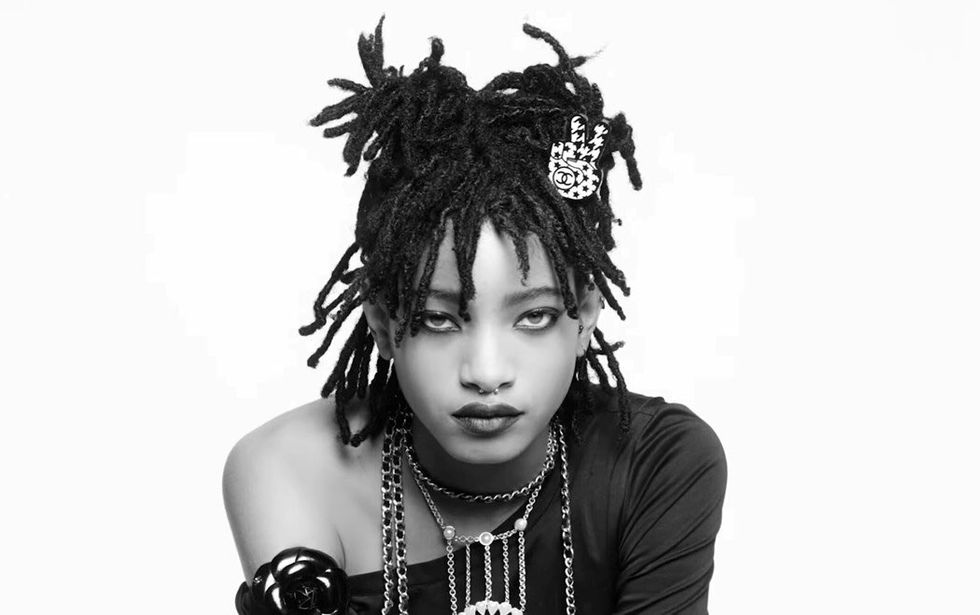 Willow's partnership with Chanel started this past March when she was handpicked by the mega-fashion house's head designer and creative director, Karl Lagerfeld, as his latest muse. And in case you haven't noticed, that's a huge deal for a young woman of color with natural hair.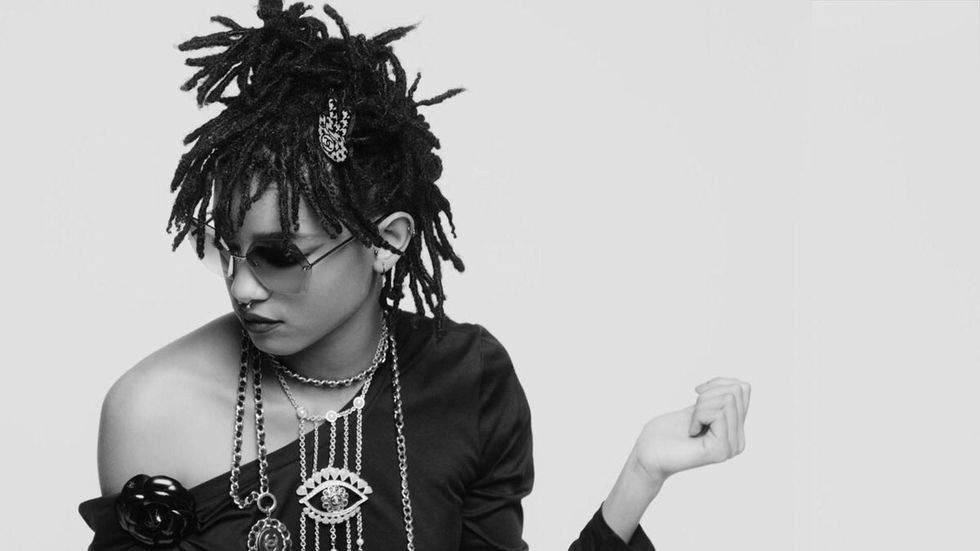 According to Allure, the mega-brand had this to say about the teen's remarkable work in a statement released about the shoot:
"A multifaceted artist, writer-composer-singer and actress, Willow Smith is the embodiment of her generation's spirit... Swathed in jewels from the Fall-Winter 2016/17 Ready-to-Wear collection, she breathes new energy into the world of Chanel eyewear."
Related: How Whoopi Embracing Her Locs Paved The Way For Young Stars Like Willow Smith
Back in April, the youngest Smith, who slays everything from her latest Stance socks collection to the MET Gala's red carpet, sat down with Teen Vogue and revealed that being chosen for the new gig was mind-blowing:
"Being a young African-American woman with dreads, it blows my mind that I'm a Chanel ambassador. Like, how am I a Chanel ambassador?

…It is so beautiful. I'm coming into a new part of my life that is completely unknown, and I'm jumping right in. All I can do from here is continue to shift paradigms and continue to push the envelope further and further. But I am doing it every day just by being myself."
Not only is she changing the fashion game for young girls in general, but she's also kicking down the door for women of color to naturally shine.
For more from Willow's Chanel campaign, watch the eyewear ad below.