I'm hella Team #TreatYoSelf.
For me, this means getting facials, massages, and the occasional glass of champagne (or two) as often as I can. But as much as I'd love to, I don't have the funds to ball out and get facials every week.
---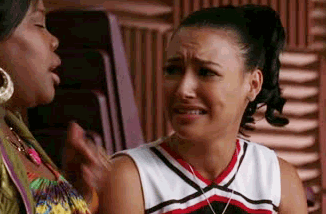 This is where my beloved sheet masks come in. Sheet masks are blowing up in the skincare world, and for good reason. The small, disposable masks are known to give the glowing, hydrating, results of an hour long facial, for a fraction of the cost and time. Let me be the first to tell you: I love sheet masks. I could probably write a book about all of the different types of sheet masks in my stash. Because most are inexpensive, I try pretty much every type I can get my hands on. As a self-proclaimed product junkie, this speaks directly to my soul. I love how convenient sheet masks are, how easy they are to travel with, and how hydrated and radiant my skin looks after using one. They are my one true skincare bae.
As a refresher, sheet masks are thin masks made of cloth or paper and soaked in a healthy dose of a serum or essence. I'm a huge fan of hydrogel masks, but I use everything, from cotton to silk to coconut gel. Why are sheet masks so effective? The serum in the masks penetrates the skin, and since the mask is acting as a cover or shield, the serum doesn't evaporate, and instead sinks deep into your skin. #SkinonFleek!
You can use a sheet mask anytime, day or night. I personally only use them at night, and while traveling. I'm definitely not ashamed to use a sheet mask on a plane. Gotta get all the hydration you can, girl!
To use a sheet mask:
Cleanse and tone your skin.

Remove sheet mask from the package and gently unfold. They are delicate, and can tear quite easily.

Place the sheet mask on your face and smooth out as much as you can. They are a one size fits all, so some may be too small or too big for your face. I sometimes fold mine underneath itself if it's too big.

Wait about 20 to 30 minutes. Some sheet masks are awful and dry out before this time, but any sheet mask worth using should stay nice and hydrated for at least 30 minutes.

Gently remove the sheet mask, and using a light patting motion, tap the remaining serum into your skin. If there is remaining serum in the package, you can also pour it out and use it on your neck, chest, and hands. There's no need to wash your face after using a sheet mask, which makes them perfect for travel.

Follow up with a moisturizer or oil of your choice!
Sheet masks come in a range of prices. You can go the treat yo'self route, or the budget route. Personally most of my favorites are the budget route, but it's nice to have options!
I Can Splurge:

1. SK-II Facial Treatment Mask – $135 for a box of 10 – These are the ultimate celebrity favorite. Chrissy Tiegen is a huge fan! I like to reserve these for special occasions or whenever I'm flying across the ocean.
2. Peter Thomas Roth Unwrinkle 24K Gold Intense Sheet Mask $68 for a box of 6 – Nothing says luxury like gold. These masks are said to replenish dull complexions, and smooth out the skin.
3. Shiseido Benefiance Pure Retinol Intensive Revitalizing Mask $68 for a box of 4 – Retinol is bae. These masks penetrate the skin with pure liquid retinol to help improve its texture and tone.
4. Estée Lauder Advanced Night Repair Concentrated Recovery PowerFoil Mask - $79 for four – This mask is basically Estée Lauder's most popular skincare item, the Advanced Night Repair serum, in mask form. Each mask reportedly contains nearly a half bottle of the Advanced Night Repair's key ingredient, ChronoluxCB, and is meant to be used weekly for an intense skin repair session.
I'm On A Budget:

1. Karuna Age Defying Sheet Mask $8 for one – These masks are paraben and dye free, making them perfect for those with sensitive skin.
2. L'Herboflore Ceramide Complex Moisturizing Silk Mask - $8 for one – L'Herboflore is a Taiwanese sheet mask brand known for their high quality Japanese silk masks. They are gorgeous, from the packaging to the fit.
3. Leaders 7 Wonders Caribbean Coconut Calming Mask – Leaders is one of my favorite sheet mask brands. They always fit so well and the serums are incredibly effective.
4. The Face Shop Intense Brightening MasCream Mask – For those of you battling harsh winters, or anyone suffering from dry skin, this mask is for you. Instead of a lightweight watery serum, this mask is drenched in a rich, hydrating cream.
5. Klairs Rich Moist Soothing Mask Sheet - $2 for one – Even though these are incredibly inexpensive, they pack a serious hydrating punch. They are made from organic cotton, and each mask contains half a bottle of rich, soothing essence, perfect for all skin types.
Do you use sheet masks? What are your favorite ones? Let me know in the comments!