In the words of Queen Latifah, "Who you calling a bitch?"
Kanye West's loose lips have slipped out one "bitch" too many and it's finally landed him in scathing hot waters.
---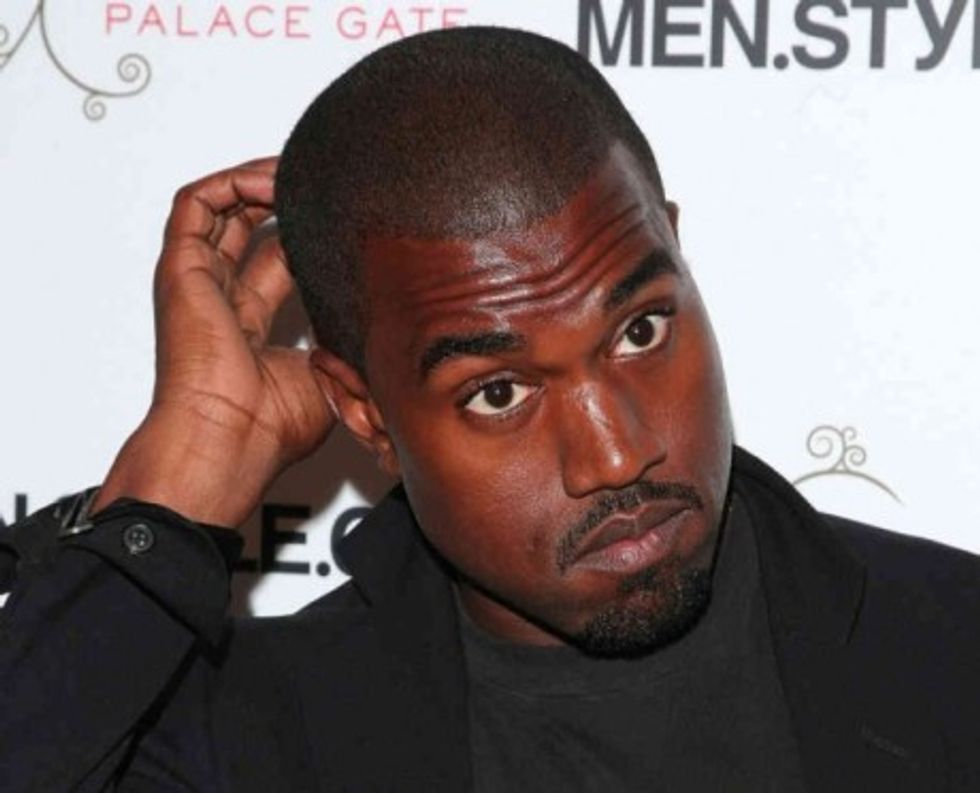 Last night for New York Fashion Week, Kanye West not only debuted Season 3 of "Yeezy," but also supplied the soundtrack for the fashion show by giving an exclusive full album preview to his upcoming project, The Life of Pablo. Of course in 2016 no track or album listening is safe in the digital space and a leak of a few of Yeezy's lyrics have people in an uproar- and here is why!
In TLOP's track, "High Lights," Kanye may have managed to be more offensive than Ray J himself when he responds to the singer's 2013 "I Hit it First" diss track to ex-Kim, by saying:
"I bet me and Ray J would be friends / If we ain't love the same bitch / Yeah, he might have hit it first / Only problem is I'm rich / Uh, 21 grams superstar family /We the new Jacksons and Momma 'bout that action / I'm about that fair time"
But that's just the tip of the iceberg because what Mr. West proceeds to say about singer Taylor Swift in his track "Famous," (featuring Rihanna), is straight up cringeworthy:
"For all my Southside n--gas who will know me best / I feel like me and Taylor might still have sex / Why, I made that bitch famous / God damn / I made that bitch famous."
"Might still have sex?" Oh Ok.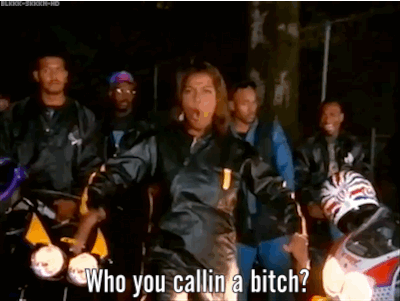 Of course Kanye implying "making" Taylor famous is a reference to him crashing the stage during Swift's acceptance speech at the 2009 VMA Awards. Just to be clear, Taylor Swift has always been a widely acclaimed Country and Pop artist and one of the youngest females to be doing the damn thing long before Mr. West. I won't contest that Kanye may have brought awareness of Swift in the hip hop community for those who never heard of her before that night (and I stress the "may"), but to full on insist that you "made" this young woman, or any other persons who are not your children, is unacceptable.
Then again, Kanye did recently say he "owned" Amber and Wiz Khalifa's child in a recent online beef (a tweet he later regretted and apologized for) so at this point, I don't know if Ye is struggling with being a misogynist or just downright has a Godlike complex. Either way, lines have most certainly been crossed again.
After some backlash for his tracks, the 38-year-old rapper took to Twitter to release the following statement in a series of tweets supporting his decision to use the word "bitch," and further saying that he got both his wife and Taylor's blessing to be referred to as such: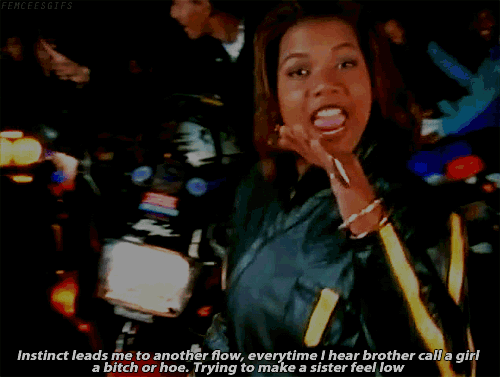 ...But this may have been the fuel to the fire that needed no help already burning and scorning more than a few fans, non-fans and feminists alike.
In response to Kanye alluding to Taylor's support of his "Bitch"-fit, Swift's reps swiftly dismissed the idea that the 26 year old singer ever supported Ye's "misogynistic message," in a statement attained by Billboard:
"Kanye did not call for approval, but to ask Taylor to release his single 'Famous' on her Twitter account. She declined and cautioned him about releasing a song with such a strong misogynistic message. Taylor was never made aware of the actual lyric, "I made that bitch famous.'"
Even Orange is the New Black actress Ruby Rose spoke up on the matter, admitting that she'd had one Kanye PSA too many to sit quiet any longer. She unleashed a few positive tweets in support of Taylor and all other women Kanye may have offended, either directly or indirectly, with his words:
(Editor's Note: For those who don't know, Rose's "Cosby" comment is from a recent Kanye tweet to which the rapper randomly blurted out "Bill Cosby Innocent," in reference to Cosby's ongoing rape charges.)
In reality, Kanye's incessant use of the word "Bitch" when referencing the women in his life is not entirely new. Back in 2012, Kanye actually released a track entitled "Perfect Bitch," which he admitted was inspired solely by his wife Kim. Kanye even defended the title and use of the word "Bitch," by comparing it to the same endearment as one might use the "N" word in hip hop.
"I usually never tweet questions but I struggle with this so here goes... Is the word BITCH acceptable? To be more specific, is it acceptable for a man to call a woman a bitch even if it's endearing? Has hip hop conditioned us to accept this word?"

"Do we love this word as much as we love the word NI**A in an endearing way? Correction, Here's the age old question, would we refer to our mothers as bitches.... Is it ok to use bitch as long as we put BAD in front of it? Like you a BAD BITCH. Perhaps the words BITCH and NI**A are now neither positive or negative. They are just potent and it depends on how [they] are used and by whom? #FREETHOUGHT."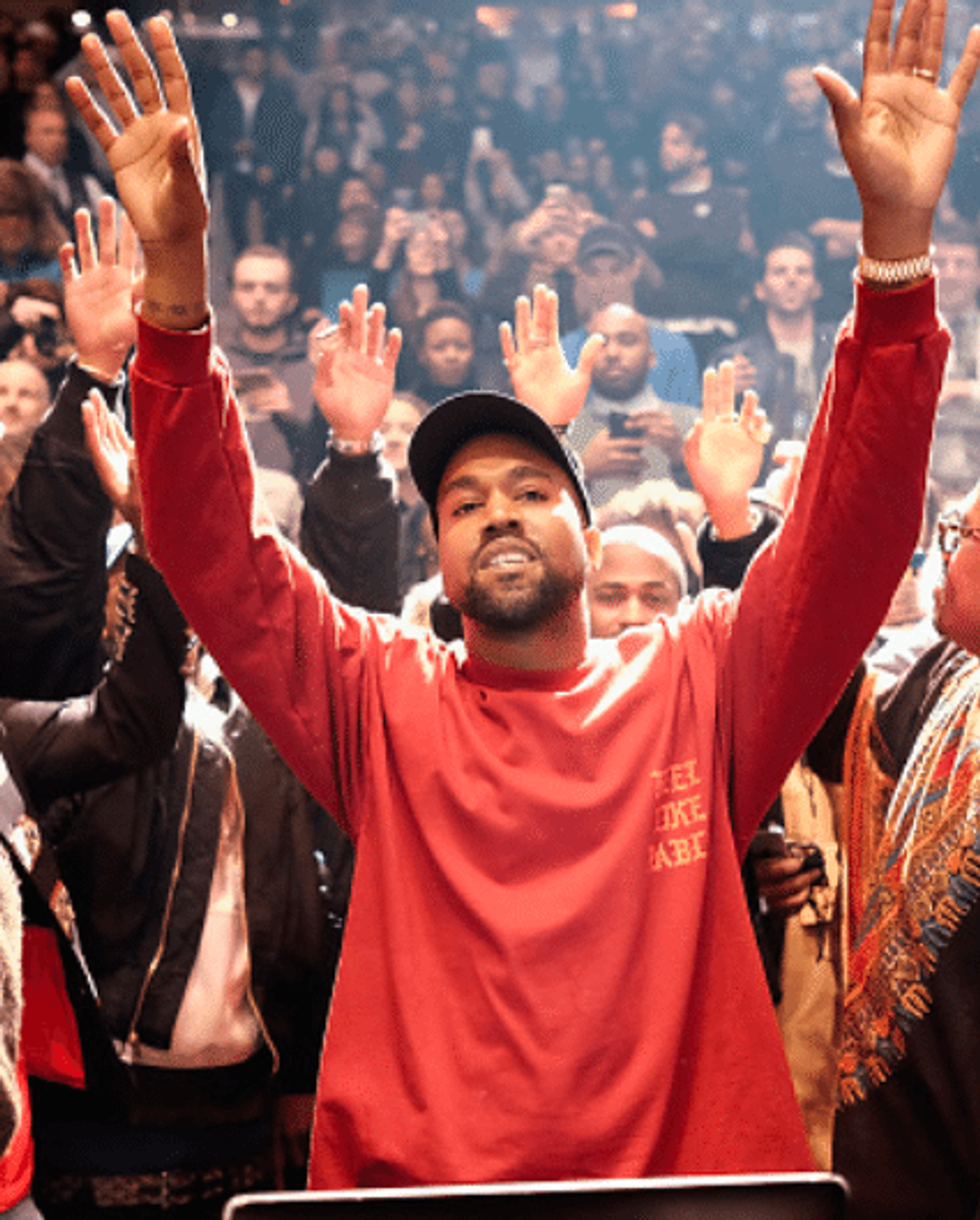 It may be free to think, but it costs to talk. And sometimes that price is either cheap or steep, but either way, there are consequences for our actions, and if Kanye feels free to act on how he feels, then people have the freedom to react to those very same feelings too.
At the end of the day, I think the biggest issue here is not necessarily Kanye's use of the word "bitch," so much as its delivery. The idea that Hip Hop as a whole has become the poster child of misogynistic music has been an on-going debate for decades since the 90's introduction of gangster and hardcore rap. As a true lover of hip hop and rap music, I can assure you that I often battle with the fine line between either my downright distaste or my blatant disregard for the context of the word.
However, just so we are clear, in rapper Nas' 2004 track "The Makings of a Perfect Bitch," Nas generalized the term "bitch" throughout his verses, making it almost interchangeable with the word "woman." Whether this is right or wrong is a matter of opinion. However, Nas hardly caused a fraction of an uproar, if it all, because he generalized the word and delivered it more as an aggressive and explicit metaphor than an actual fact.
Kanye's insistence on placing a face and name to the word "bitch" (i.e.: his wife and mother of his children, a young woman whom he calls a friend and who is a star in her very own right,) is where I believe the use of "bitch" gets too aggressive for some and offensive for many. No one is asking Ye to censor what he feels is the heart of hip hop verbiage, but perhaps he needs to consider revisiting his strategy and reevaluate his delivery. No one is asking for complete censorship from Kanye. Just consideration.
Besides, Kanye is a father now. Has he ever considered how he would feel if a man called his daughter out of her name?
What are your thoughts on Kanye referring to Kim and Taylor as the B-word?