"Hey, come feel this! She got that good hair."
---
As long as I can remember, people have always felt they had the right to stick their hands in my hair. In elementary school, my bus rides home often featured girls finger-combing my tresses as if searching my roots for their secret.
Why is your hair so long?
What do you do to it?
They made me feel like I'd won the genetic lottery. Especially after I left the hot comb behind and decided to embrace my natural curl pattern, my "good hair" became an integral part of my beauty identity.
"What are you mixed with? Because you can't just be black."
I had always been aware of the importance women place on their hair, but it wasn't until college that I began to notice how women correlated their perception of their beauty with their self worth. I owe a great deal of this revelation to Chris Rock's documentary Good Hair. Growing up it had never occurred to me that there were girls who were ashamed of their hair--masquerading through life with perms and weaves because they had been taught by society that they weren't beautiful, that their natural features weren't enough.
[Tweet "Women correlate their perception of beauty with their self worth. "]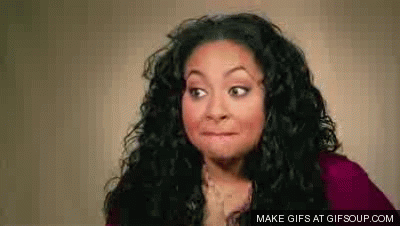 It baffled me that women who chose to rock their tight, kinky curls were looked down upon, their Afros considered unkempt and unprofessional. I began to notice the dichotomy black people had been conditioned to believe. The idea that there was a clear separation between what is beautiful and what is black. Men would turn my curls about on their fingertips and insist that I tell them what I'm "mixed with," assuring me that I couldn't be the product of pure blackness.
I was forced to take a hard look at myself. What did I value most about me? What made me feel beautiful? What shocked me was that my answers always boiled down to the same thing: my hair. Somewhere along the line, after years of being complimented on my hair and experiencing other women covet my curls in lieu of their own, I had convinced myself that my hair was what made me pretty. I had become afraid of who I would be without it. The minute I realized what a severe beauty crutch my hair had become was like pulling back the curtains and shedding light on all the insecurities my "good hair" had created about the rest of me. This shook me so deeply that I couldn't sit still any longer. I chopped off all my hair.
[Tweet "I needed to prove to myself that I was enough."]
Clarification: I allowed a trained beautician to chop off all my hair (I'm dramatic, not crazy). I couldn't stand the idea of someday being a 40-year-old woman who was still defining herself by the dead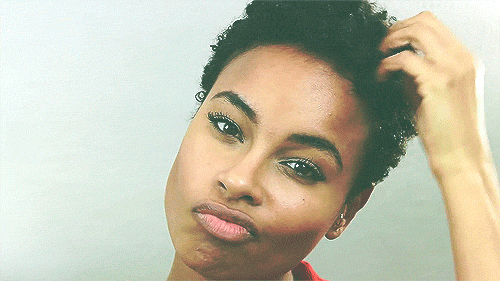 protein that grew from her scalp. I needed to prove to myself that I was enough. I swallowed my fear and anxiety and with every clip of the scissors I felt lighter; I felt free.
Some day I'd like to have a daughter. I imagine she'll be a bright-eyed, mocha-skinned bundle of giggles and curiosity. I want my daughter to have kinky, thick curls that take me hours to untangle. I will teach her that her hair is "good hair" because God spun each curl specifically for her. I will teach her that her hair is her crown, but that even without it she would still be regal. I will teach her the importance of not only embracing your own beauty, but also encouraging fellow women to recognize their own unique magic. Society will try to push her into a box with the perpetuation of European beauty standards but I want her to have the tools to fight back and break out.
I don't want my daughter to have "good hair" because I don't want her to develop the same dependency on her hair to define her beauty that I did. I want her to know her worth should never be defined by the style of her crown.
Do you let your daughter know that she has "good hair?"