Welcome to the queendom. You may take your rightful place at the throne.
Recently Solange teamed up with Teen Vogue magazine, but not for another one of her dynamic photo spreads. Nope! Instead, the singer, wife and mom took on the role of host for an intimate interview with young muse, Amandla Stenberg. After admitting that she's been a fan of the 17-year-old for some time now, even revealing that she feels "connected" as though they've met before, Solange asked Amandla a few transparent questions on race and womanhood, which only lead to even more transparent answers.
---
Peep the 5 most Powerful Quotes from Amandla and Solange's interview below:
1. It's Not Just About "Accepting" Your Features, It's About Embracing Them Too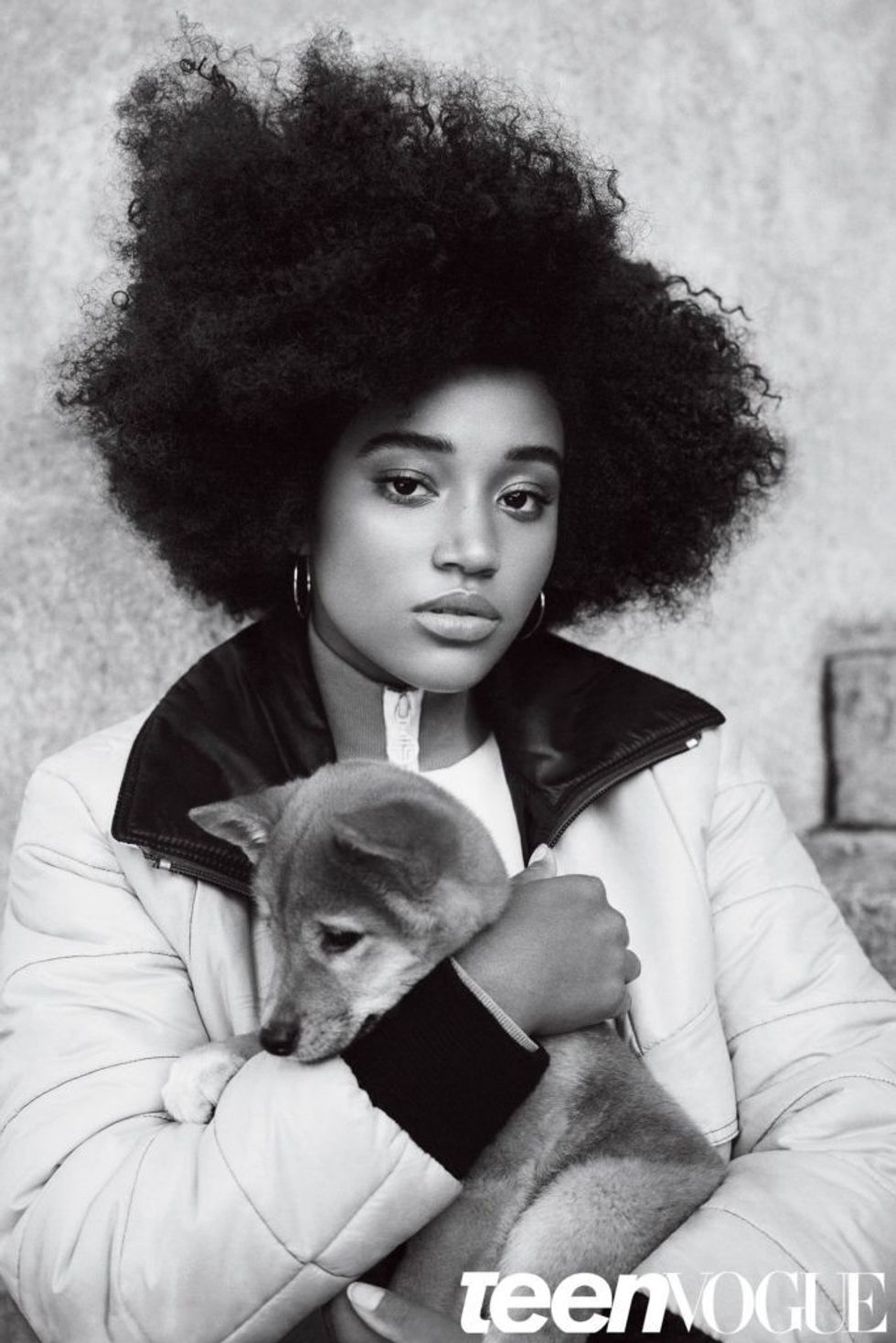 Self-love as a Black woman can prove to be difficult at times, but when we learn to embrace our beautiful face and race, it's important that we spread this love onto others too. According to Amandla:
"I think that as a black girl you grow up internalizing all these messages that say you shouldn't accept your hair or your skin tone or your natural features, or that you shouldn't have a voice, or that you aren't smart.

I feel like the only way to fight that is to just be yourself on the most genuine level and to connect with other black girls who are awakening and realizing that they've been trying to conform."
2. Being Deemed a Teen "Revolutionary" Doesn't Comes without Reluctance, but there is Power in Pressure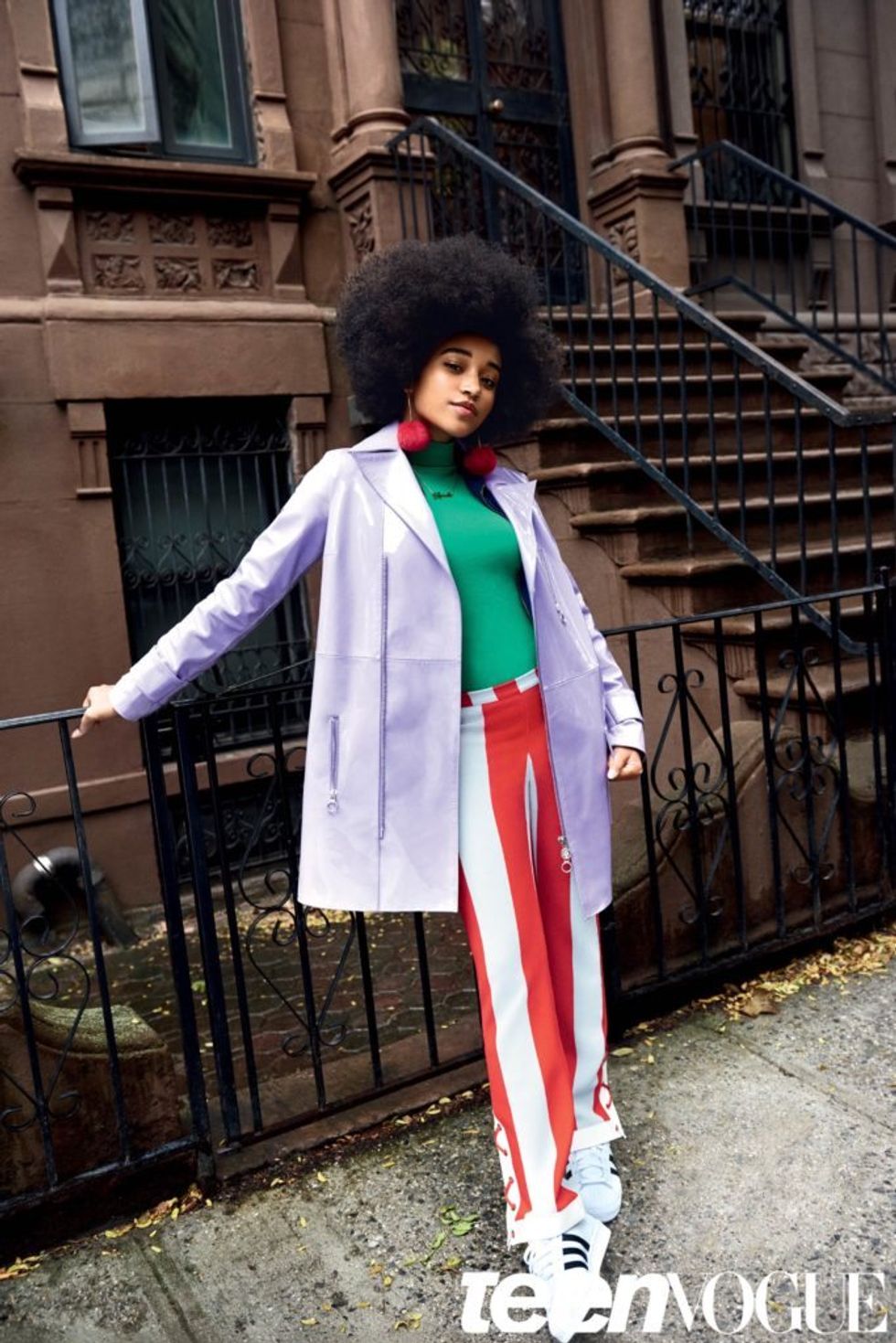 As Solange pointed out, for those not too familiar with fantasy films, your first introduction to Amandla was not via the popular The Hunger Games movie--the dystopian Blockbuster in which she starred in back in 2012. Instead, it was by way of her epic four-minute video crash course on cultural appropriation in her "Don't Cash Crop My Cornrows," which went viral in 2015, earning her the title of a race revolutionist at only 16:
"I really didn't think it was going to be so controversial. And then to have the label of "revolutionary" pinned on you afterward felt really daunting. I kind of had a moment with myself, like, "OK. Is this what you want to do? Do you actually want to talk about issues? Is it worth it?" There are still moments now where I'm like, "Whoa, this is a lot of pressure."

"But it's worth it because when people come to me and say, "I'm more comfortable in my identity because of you," or "I feel like you've given me a voice," that's the most powerful thing ever."
3. However, Her Message isn't a War on Hair So Much As it is a Fight Against Potential Culture Vultures and Skewed Beauty Views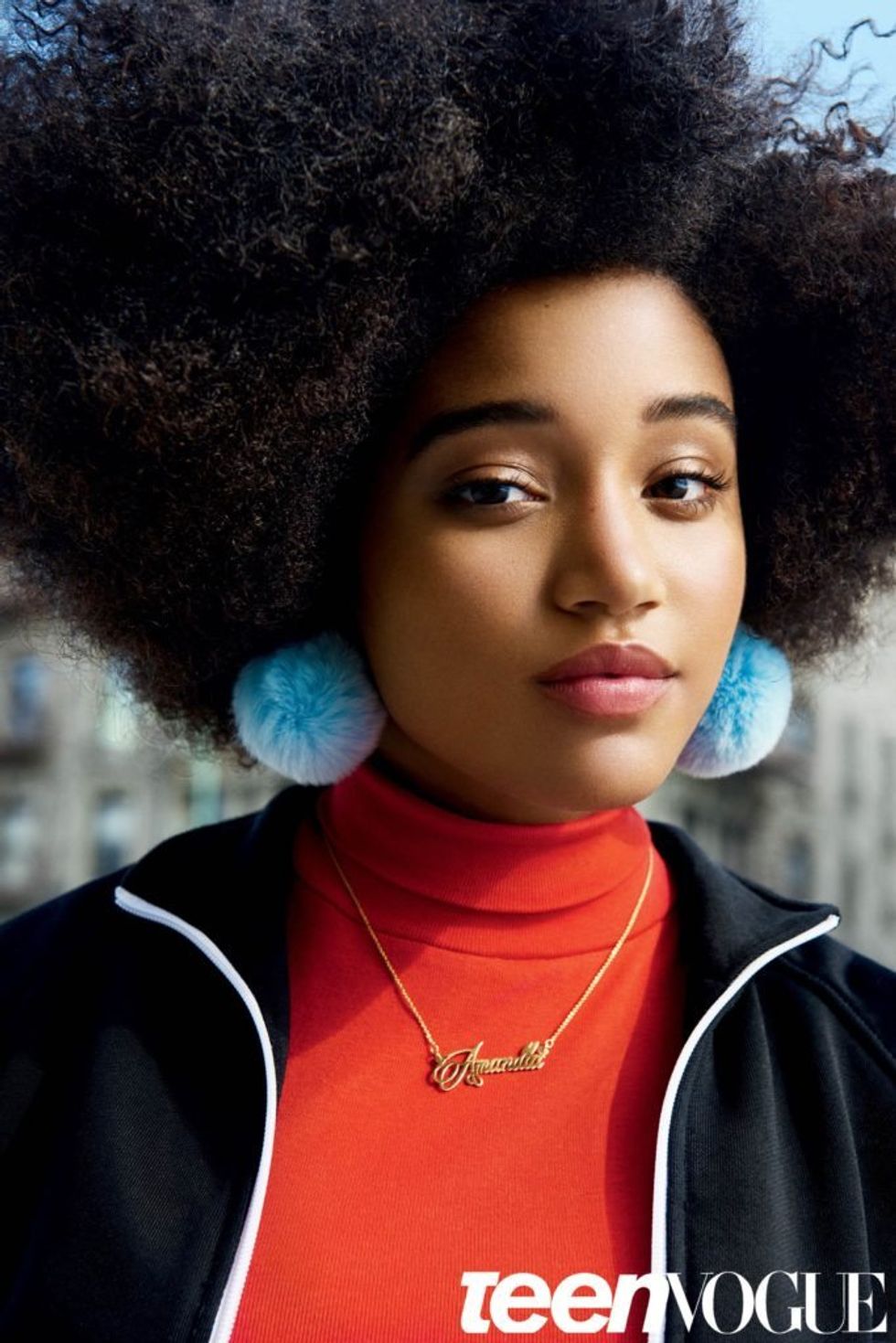 The last thing Amandla wants is to come off as a natural-hair nazi solely focused on telling people what and who they should look like. Although for many, Amandla's PSA on hair hit home, the root of the issue is bigger than a comb.
"It's so funny. I have many white friends who come up to me and they're like, "Amandla, so this weekend I'm going to go out, and I was wondering if it's OK if I could wear cornrows just on Saturday?" [Laughs] I'm tired of talking about who can have whichever style. Because I've said my thing.

"But I'm not tired of talking about hair in the sense of it being an empowering thing. I know when I used to chemically straighten mine, I did it because I wasn't comfortable with my natural hair. I thought it was too poofy, too kinky. So for me, personally, when I started wearing it natural, it felt like I was blossoming because I was letting go of all the dead hair and all the parts of me that had rejected my natural state. But, you know, it's not like that for all black girls. Some have their hair straight because that's just how they like it, and it doesn't mean that they accept themselves any less."
4. Backlash for Your Blackness is Inevitable-- You Can Either Fall or Stand Tall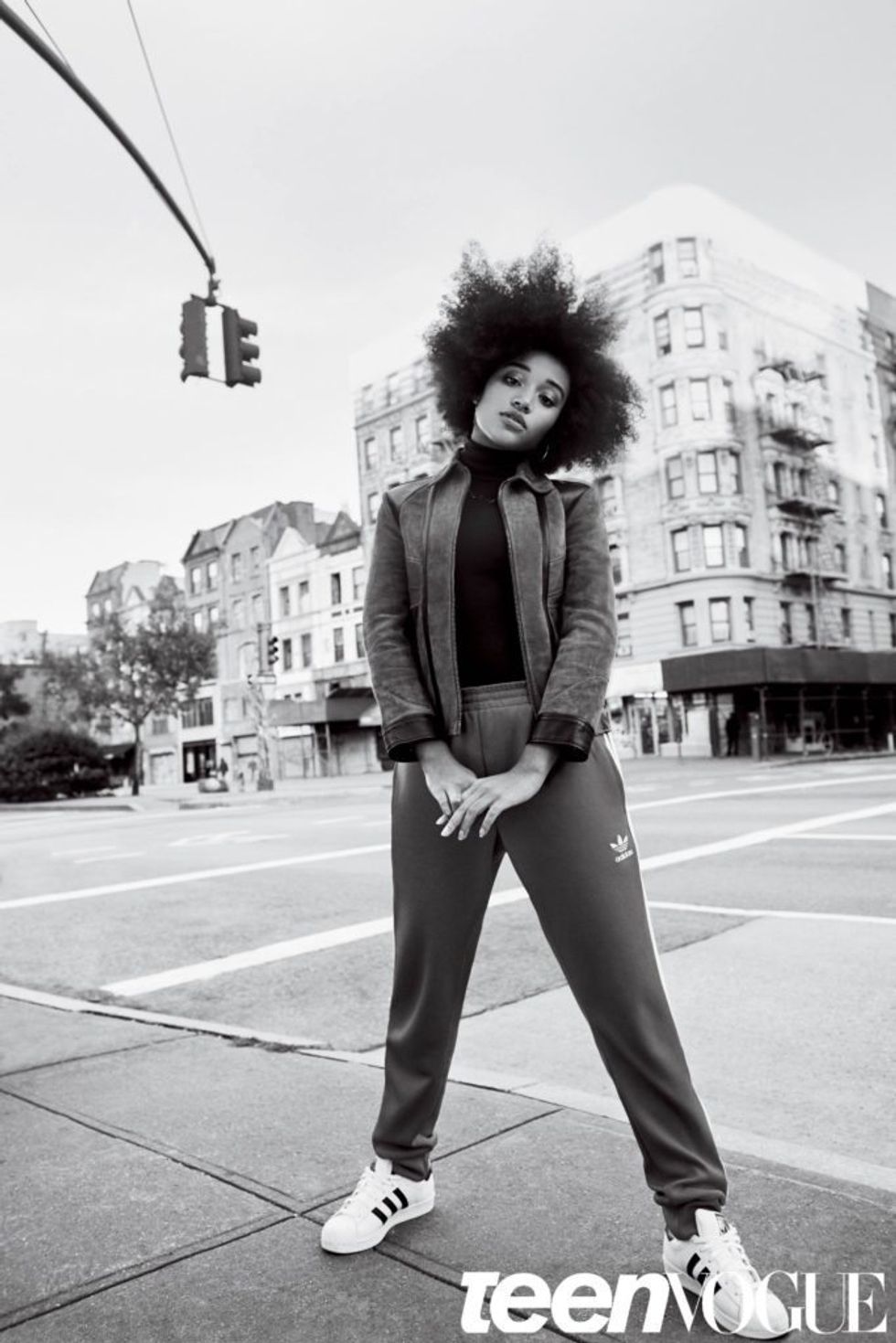 Amandla may have been born Black, but like many of us, didn't acknowledge her racial indifferences until someone pointed it out. Unfortunately for her, she was just a kid and it was more like millions of people attacking her at once:
"When I was 12 and I got cast in The Hunger Games, people called me the N-word and said that the death of my character, Rue, would be less sad because I was black. That was the first moment I realized being Black was such a crucial part of my identity in terms of the way that I was perceived and how it would affect any line of work that I wanted to pursue. I often find myself in situations where I am the token black person. It can feel like this enormous weight. I have definitely had moments when my hair felt too big or like I needed to make myself... Smaller and easier to digest. And that's still something that I struggle with now."
5. A Bomb Squad Goal is Girl Code for Evolution & Revolution - #ShineTheory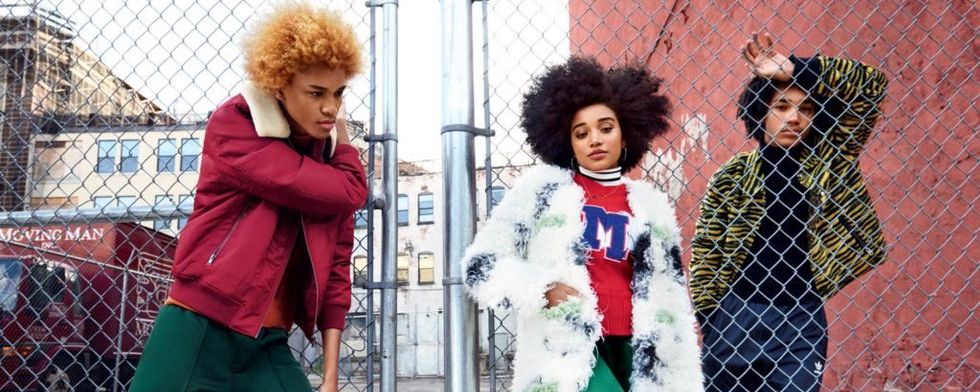 Where my girls at?
They say birds of a feather flock together and in the case of Amandla--Queens on the Same Team Reign Supreme! When Solange points out to Amandla that she is living a GirlPower dream by having Hollywood starlets Kiernan Shipka, Willow Smith and more as friends, she explains that the connection is no coincidence:
"Kiernan [Shipka] has been by my side since the beginning. Willow is amazing. I feel like we were just meant to be friends. We were kind of vibing off each other from afar, and then she hit me up and was like, "Let's hang out!" She has the most magnetic, radiant energy ever. Whenever we hang out we just laugh and we sing and we dance and we go hiking.

I have a friend who has this thing called "shine theory," which basically says that when you become friends with other􏰀powerful, like-minded people, you all just shine brighter."
Shine on, superstar.
Check out the rest of the pics from Amandla's Teen Vogue shoot in our gallery below!