---
What's done in the dark will always come to light and although we're unsure of what happened to 40-year-old Tamla Horsford on the night of November 4, 2018, the good folks down at Black Twitter are making sure as hell we find out.
Tamla, who was found dead after attending a slumber party with a group of friends (who all happened to be white), was a mother-of-five, a sister, and a friend to many, and almost two years after her suspicious death , her case has finally been reopened.
Although Tamla's story initially began circulating in December of 2018, the late mother's tragic tale recently resurfaced and gained the attention of celebrities like T.I., Waka Flocka, and more than 500,000 petitioners who want answers expeditiously.

Here's what you need to know about her suspicious death:
Friends & Family Of Tamla Horsford Don't Believe Her Death Was An Accident
The night of Tamla's death, she was found facedown on the patio by the homeowner's boyfriend. While her fatal fall was ruled an accidental death by medical examiners, Tamla's family and their attorney, Ralph Fernandez, argue that her autopsy reports reveal the contrary. In a statement, Fernandez said:
"Witness statements are in conflict. A potential subject handled the body as well as the evidence prior to law enforcement arriving. Evidence was disposed of and no inquiry followed. The scene was not preserved."
A Pathologist Confirmed That Tamla's Injuries Were Not Consistent With A Fall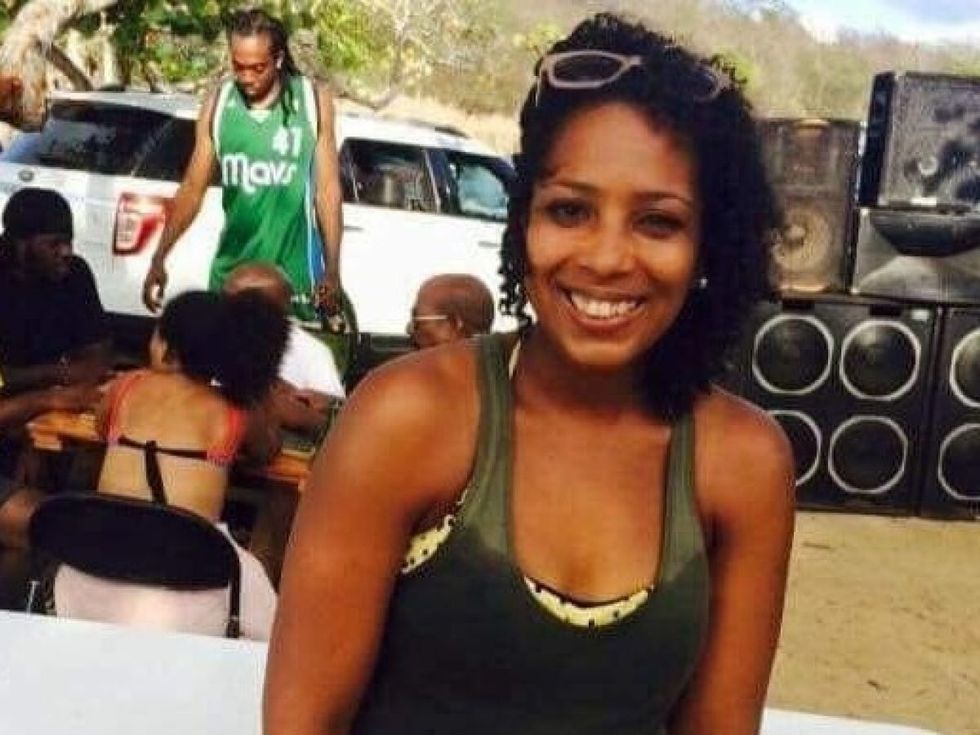 Twitter
It was later found that there were no photos taken at the time of Tamla's autopsy, a practice that is unheard of in most police investigations. Evidence shows that Tamla suffered blunt force trauma as well as cuts to her wrist, hand, lower legs, and face, which could be signs of foul play. Hernandez explained:
"It appears Tamla was involved in a struggle. There were abrasions noted consistent with that scenario. There were parallel scratches to one arm."
In a 911 call made by one of the first witnesses to discover the body, Jose Barerra told police:
"She's lying in the yard, basically on the patio downstairs. She's not moving one bit. She's not breathing. I'm noticing a small cut on her right wrist. She's not breathing whatsoever. I don't know if this cut was self-inflicted."
A Witness Was Fired From His Job At The County Clerk's Office Shortly After Tamla's Death
Shortly after the investigation into Tamla's death began, Barrera, who was also the boyfriend of the homeowner, was fired from his job at the county clerk's office for illegally accessing case files, and while Barerra later denied any acts of foul play, it was an offense that many spectators noted was suspicious AF.
For more information on the current details surrounding the case, click here .
Featured image by Twitter.
Pretty Honore
Taylor "Pretty" Honore is a spiritually centered and equally provocative rapper from Baton Rouge, Louisiana with a love for people and storytelling. You can probably find me planting herbs in your local community garden, blasting "Back That Thang Up" from my mini speaker. Let's get to know each other: @prettyhonore .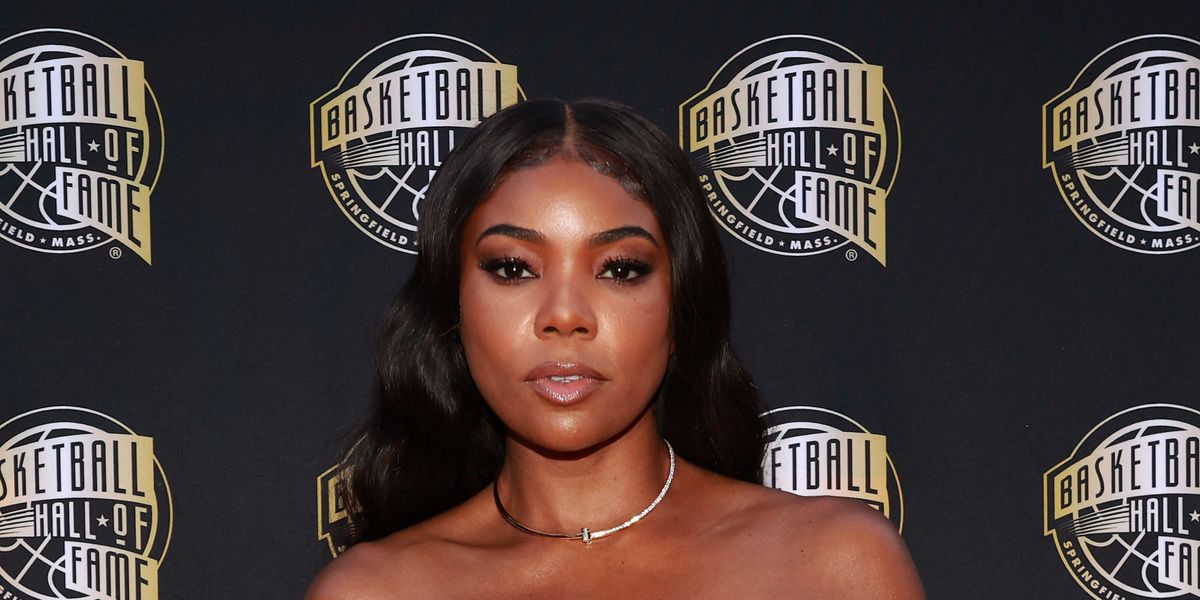 Whenever Gabrielle Union graces the movie screen, she immediately commands attention. From her unforgettable scenes in films like Bring It On and Two Can Play That Game to her most recent film, in which she stars and produces Netflix's The Perfect Find , there's no denying that she is that girl.
Off-screen, she uses that power for good by sharing her trials and tribulations with other women in hopes of helping those who may be going through the same things or preventing them from experiencing them altogether. Recently, the Flawless by Gabrielle Union founder partnered with Clearblue to speak at the launch of their Menopause Stage Indicator, where she also shared her experience with being perimenopausal.
In a xoNecole exclusive, the iconic actress opens up about embracing this season of her life, new projects, and overall being a "bad motherfucker." Gabrielle reveals that she was 37 years old when she was diagnosed with perimenopause and is still going through it at 51 years old. Mayo Clinic says perimenopause "refers to the time during which your body makes the natural transition to menopause , marking the end of the reproductive years."
"I haven't crossed over the next phase just yet, but I think part of it is when you hear any form of menopause, you automatically think of your mother or grandmother. It feels like an old-person thing, but for me, I was 37 and like not understanding what that really meant for me. And I don't think we focus so much on the word menopause without understanding that perimenopause is just the time before menopause," she tells us.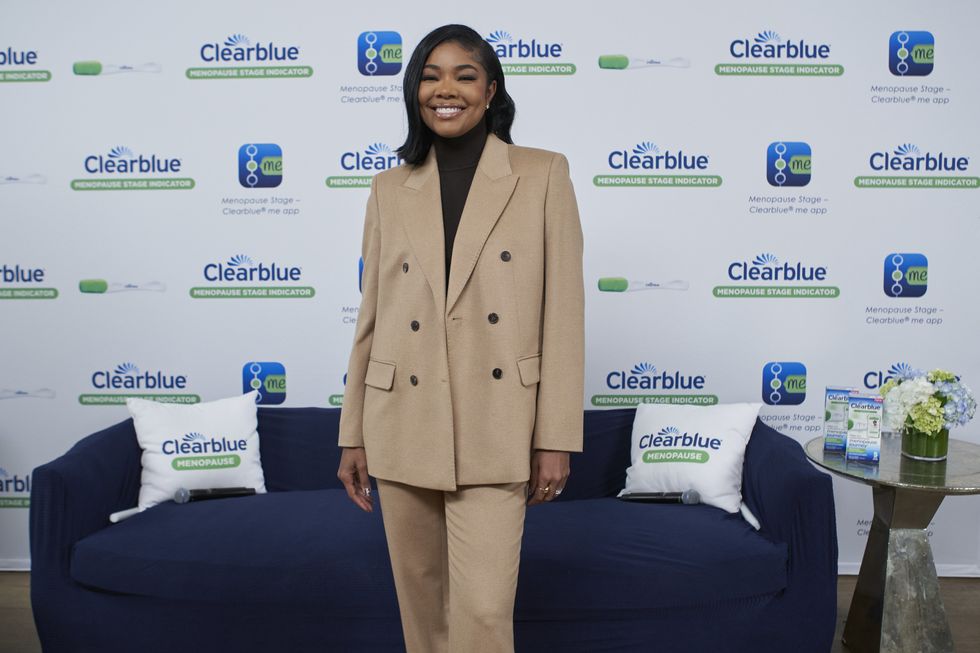 Gabrielle Union
Photo by Brian Thomas
"But you can experience a lot of the same things during that period that people talk about, that they experienced during menopause. So you could get a hot flash, you could get the weight gain, the hair loss, depression , anxiety , like all of it, mental health challenges , all of that can come, you know, at any stage of the menopausal journey and like for me, I've been in perimenopause like 13, 14 years. When you know, most doctors are like, 'Oh, but it's usually about ten years, and I'm like, 'Uhh, I'm still going (laughs).'"
Conversations about perimenopause, fibroids, and all the things that are associated with women's bodies have often been considered taboo and thus not discussed publicly. However, times are changing, and thanks to the Gabrielle's and the Tia Mowry 's, more women are having an authentic discourse about women's health. These open discussions lead to the creation of more safe spaces and support for one another.
"I want to be in community with folks. I don't ever want to feel like I'm on an island about anything. So, if I can help create community where we are lacking, I want to be a part of that," she says. "So, it's like there's no harm in talking about it. You know what I mean? Like, I was a bad motherfucker before perimenopause. I'm a bad motherfucker now, and I'll be a bad motherfucker after menopause. Know what I'm saying? None of that has to change. How I'm a bad motherfucker, I welcome that part of the change. I'm just getting better and stronger and more intelligent, more wise, more patient, more compassionate, more empathetic. All of that is very, very welcomed, and none of it should be scary."
The Being Mary Jane star hasn't been shy about her stance on therapy . If you don't know, here's a hint: she's all for it, and she encourages others to try it as well. She likens therapy to dating by suggesting that you keep looking for the right therapist to match your needs. Two other essential keys to her growth are radical transparency and radical acceptance (though she admits she is still working on the latter).
"I was a bad motherfucker before perimenopause. I'm a bad motherfucker now, and I'll be a bad motherfucker after menopause. Know what I'm saying? None of that has to change. How I'm a bad motherfucker, I welcome that part of the change."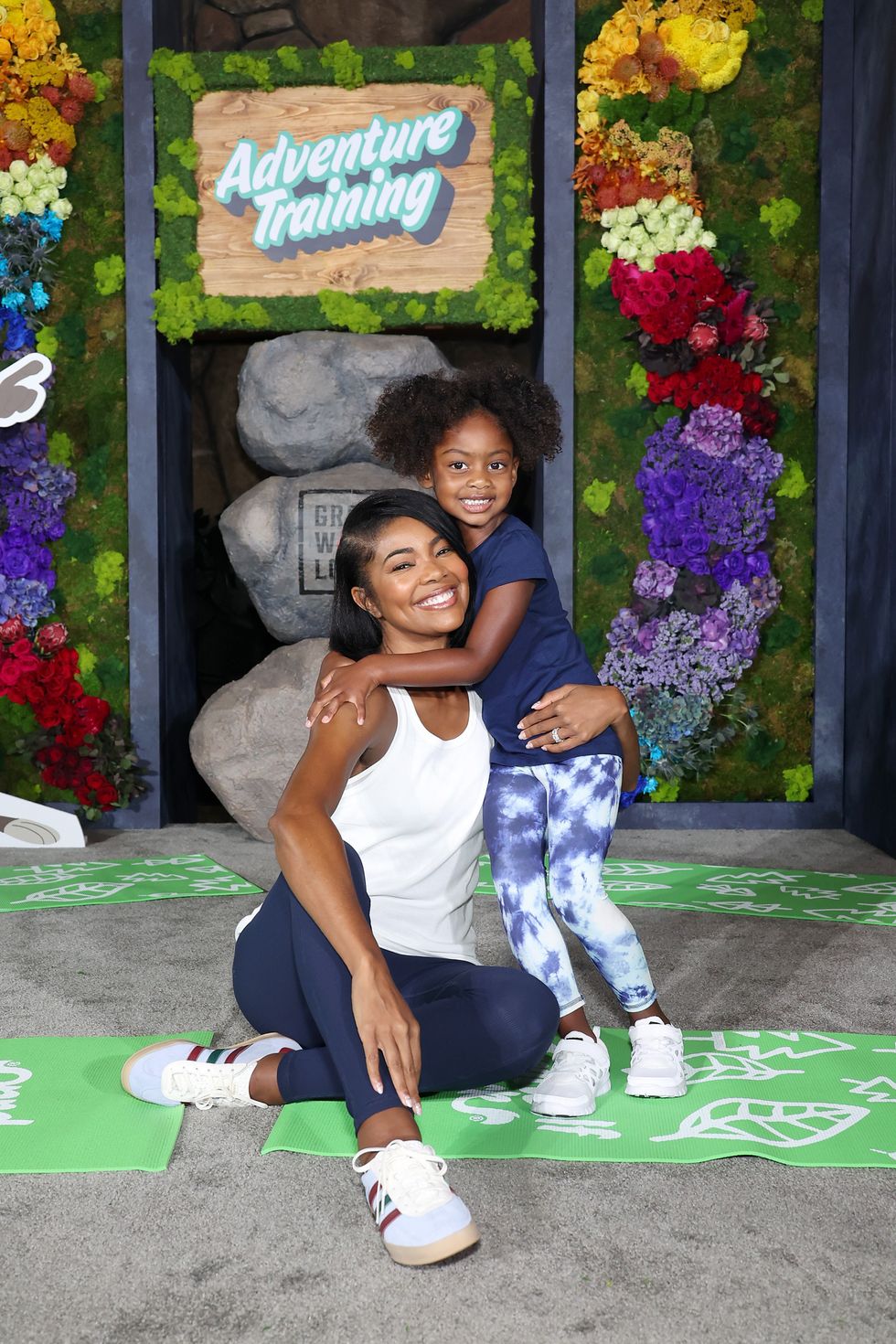 Gabrielle Union and Kaavia Union-Wade
Photo by Monica Schipper/Getty Images
"I hope that a.) you recognize that you're not alone. Seek out help and know that it's okay to be honest about what the hell is happening in your life. That's the only way that you know you can get help, and that's also the only other way that people know that you are in need if there's something going on," she says, "because we have all these big, very wild, high expectations of people, but if they don't know what they're actually dealing with, they're always going to be failing, and you will always be disappointed. So how about just tell the truth, be transparent, and let people know where you are. So they can be of service, they can be compassionate."
Gabrielle's transparency is what makes her so relatable, and has so many people root for her. Whether through her TV and film projects, her memoirs, or her social media, the actress has a knack for making you feel like she's your homegirl. Scrolling through her Instagram, you see the special moments with her family, exciting new business ventures , and jaw-dropping fashion moments. Throughout her life and career, we've seen her evolve in a multitude of ways. From producing films to starting a haircare line to marriage and motherhood , her journey is a story of courage and triumph. And right now, in this season, she's asking, "What's next?"
"This is a season of discovery and change. In a billion ways," says the NAACP Image Award winner. "The notion of like, 'Oh, so and so changed. They got brand new.' I want you to be brand new. I want me to be brand new. I want us to be always constantly growing, evolving. Having more clarity, moving with different purpose, like, and all of that is for me very, very welcomed."

"I want you to be brand new. I want me to be brand new. I want us to be always constantly growing, evolving. Having more clarity, moving with different purpose, like, and all of that is for me very, very welcomed."
She continues, "So I'm just trying to figure out what's next. You know what I mean? I'm jumping into what's next. I'm excited going into what's next and new. I'm just sort of embracing all of what life has to offer."
Look out for Gabrielle in the upcoming indie film Riff Raff , which is a crime comedy starring her and Jennifer Coolidge, and she will also produce The Idea of You , which stars Anne Hathaway.
Feature image by Mike Lawrie/Getty Images

Whitney Alford's presence can be seen and heard all throughout her longtime partner, Kendrick Lamar 's impressive rap career, inspiring such deep cuts like the 2009 song "She Needs Me" and providing background vocals on To Pimp a Butterfly 's "Wesley's Theory" and "King Kunta." Perhaps the most visible she has been was in his latest release, Mr. Morale & the Big Steppers , where she appeared on the album's cover art with the couple's two children, as well as in the visual for his single, "Count Me Out."
The Grammy award-winning rapper is largely heralded as one of the greatest to ever do it, and the bond he shares with his high school sweetheart that has inspired some of his most introspective projects and self-reflective tracks has cemented Whitney as a forever muse.
The 37-year-old makeup artist has been with Kendrick since they were teenagers, with the couple meeting while attending Centennial High School. Both Whitney and Kendrick were born and raised in Compton, California, and began as friends before eventually starting a romantic relationship. In a 2015 conversation with Billboard , Kendrick expressed that he frowned on the way certain terms minimized who Whitney is to him. "I wouldn't even call her my girl," he told the outlet. "That's my best friend."
"I don't even like the term that society has put in the world as far as being a companion — she's somebody I can tell my fears to."
Featured image by Larry Busacca/Getty Images for NARAS