"Nobody gets a soulmate. It don't happen! All you're going to get in life, if you're lucky, is a mate."
This was Chris Rock's thoughts about marriage in his 2004 stand up comedy routine, Never Scared. Oddly enough, it was the exact same quote that popped in my head when I found out that Halle Berry was divorcing her husband of two years, Olivier Martinez.
---
When it comes to love, the Academy Award-winning actress seems to find herself unlucky–if you ask the thousands of people who took to Twitter to yesterday to react to the news. "Halle is crazy! She's not marriage material," were some of the tweets that helped the 49-year-0ld become one of the top trending topics for the day. But I don't think Halle's crazy at all, nor do I think she's unlucky. (Hell, she's been married three times, some women never get the chance to make it down the aisle.)
Although she's famous and extremely beautiful, people tend to forget that she's human, and experiences the same struggles as any other women that is hopeful for love.
During a 2011 interview with Ebony magazine, Halle reminded us of that desire to be humanized when she revealed:
I think being visible always adds another element because the normal everyday experiences that I go through as a woman get heightened to a level where [they are perceived as] not normal. My experiences are probably no different than yours, but mine get written about, so they seem odd in some way, or that I'm twisted in some way. But I'm struggling, just like most women to get it right, to find happiness, to find love, to balance motherhood and career. I'm struggling with all these things like everybody else.
If Halle is guilty of anything, it's taking chances and loving hard. The beauty in her carefree attitude about love is that, without realizing it, Halle taught a lot of people some important life lessons through her public break ups over the years. Hopefully, each of these lessons will be something we could apply to our own love lives.
Never let a mother-sucker pound on you.
Halle has always been a heart throb. So when she came forward with allegations of a well-known, Hollywood boyfriend hitting her so hard that he punctured her left eardrum, many people were in shock. She never revealed his name, but it's been a longtime myth that it was her old flame, actor Wesley Snipes, who caused her to lose 80 percent of her hearing as a result of the blow. But the lesson that we all took from her experience was that she had the strength to leave.  She said during her Ebony Cover Story:
I saw my mother stay in an abusive relationship far too long, and probably one of the most important lessons my mother taught me as a result of her experience was -if anyone-raise his or her hand to you in violence, you leave. And when that happened to me in my life, the first thing I did do was leave. I never allowed myself to be abused.
As far as we all know, she still continues her work empowering women who are in domestic violence relationships. The fact that she left the relationship and never looked back should be a lesson for us all.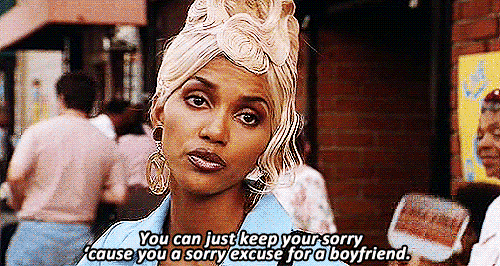 If it seems too good to be true, it probably is.
Halle was married to Atlanta Braves right fielder, David Justice, from 1993-1997. The two had been dating less than a year before Halle popped the question.
Between their incredibly busy work schedules, both of them being the target of groupies, and other marital woes, they amicably parted ways.
There are a number of things that could be blamed for the demise of the relationship, including David being a heartthrob who was playing baseball on the road half of the year, and Halle having movie scenes that required her to kiss some of the hottest leading men in Hollywood–which could cause insecurities in any marriage. Their schedules also made it incredibly hard to spend quality time with Halle being on the set of a movie when David hit a game-clinching home-run that would help his team win the World Series, and the two racking up $4,500 a month phone bills to squeeze in talk time.
But the couple tried to make it work, and even Halle was surprised by the realization that just because she lived in a million dollar mansion that she shared with her husband, didn't mean that she was above being in that same home by herself wondering what happened when it all came crashing down. She told People Magazine:
"This is a painful, painful chapter in my life. For four years David was part of my life, every day, every hour. I do keep telling myself that this is one of life's lessons," she softly adds, "and as long as I can learn something from it, then all the pain will be worth it." It's something I'm still struggling to understand," she says. "Every day wasn't bliss, but I didn't see that our problems were so great we'd be divorcing."
Meanwhile, her mom reportedly came to visit after the marriage was over, and handed her some very tough love:
"How many times have I told you that if it looks too good to be true, it probably is? Maybe this time you'll learn that lesson, hardheaded little girl."
Ouch! If anything, from that marriage we easily saw that just because a relationship feels good for the moment doesn't necessarily mean that you're with the right person.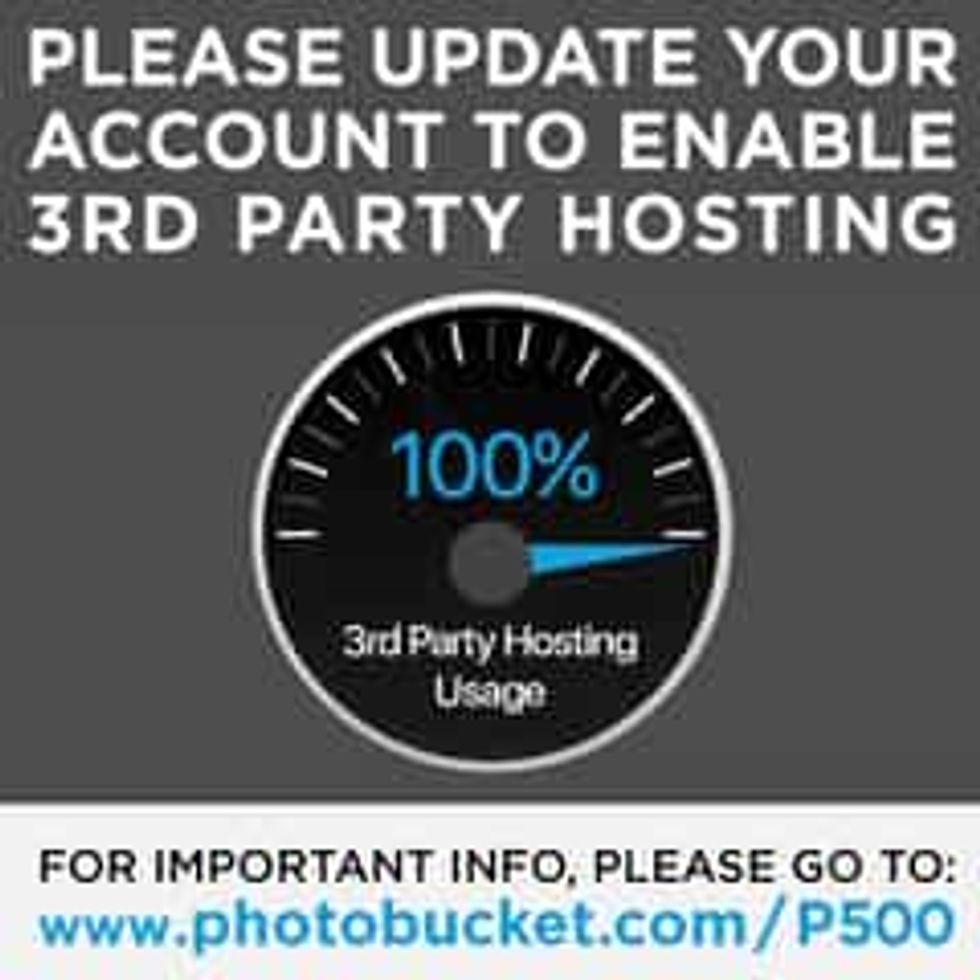 You may have to save yourself from yourself more than once. Therapy can be crucial to work through the pain.
Halle has never been quiet about her tumultuous childhood experiences, as a result of seeing her mother involved in a violent relationship with her father. For this reason alone, Halle is a huge advocate of therapy and self-care. In 2013, Halle revealed that she had been in therapy for more than 30 years. According to The Daily Mail, she said,
"

I've done therapy on an as-needed basis since I was probably 10 years old.

My father was an alcoholic and a very abusive one, and my mother knew the value of providing me with the outlet of an unbiased person to talk to, so I've done that all my life when times get stressful. It really helps me deal with stuff. People still associate therapy with being crazy. But I think you're crazy if you won't consider going to get help for yourself—to learn the tools to deal with the problems in your life. Once people see what it is and what it's not, they race to go back. They get the benefit. But it's hard to get people to the first session because of fear."
But that's not the only time Halle had to throw herself a life preserver. After her marriage to David Justice, she revealed that she had to face the weakest parts of herself. She told Ebony magazine during a 1997 interview,
"I took my dogs, and I went in the garage and sat in the car. For two or three hours, I just cried and I cried. I thought 'I can't face it.' I think that's the weakest I have ever been in my life. That's what the breakup of my marriage did to me.  It took away my self-esteem. It beat me down to the lowest of lows — the gum on the bottom of David's shoe, that's what I felt like. Somewhere in my heart, I think I knew I didn't really want to end my life. I just wanted to end the pain."
In this situation, Halle taught me that self-preservation is the number one conservation: You come first, and your feelings above all else. How you prevent your own self deterioration is a reflection of how the world will see you–you can either be a survivor, or a victim. She's a survivor!

Change your perspective, change your life.
As women, especially career-oriented women, it's easy to beat yourself up every day or blame a lack of social life and relationships on work. Although we think positively about our career goals, thinking negatively about love and relationships is what sabotages our love lives.
In 2007, Halle revealed to Parade Magazine:
"

I've been working to break old habits and change how I think about relationships. For a while, I couldn't accept what I was doing to myself—that I needed drama. I think I've been so successful professionally because I always thought positively: 'Sure, I'm going to make money. Sure, I'm going to work as an actress.'

But in my personal life, I have a lot of fears and negative thoughts. My goal is to change my thinking from 'I don't want to be hurt, I don't want to be cheated on' to 'I want someone honest.

As you get older, you realize you have a right to feel better. I stink at 101 things—I stink at being told what to do. I stink at taking advice from other people. I stink at marriage," she adds, laughing. "But I know that I've developed really good communication skills, and that's a big part of me evolving and learning how to be in the world."
Perspective is everything.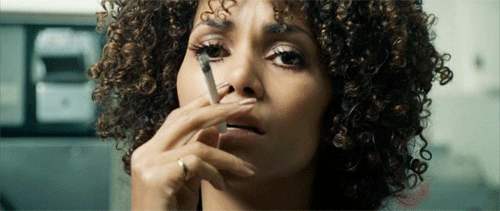 Relationships are so much easier to maintain when they are private.
Halle was married to R&B singer Eric Benet from 2001-2005. How both stars made it work when they were at the peak of their respective careers is beyond me. But they made a way, until we found out through the tabloids that Eric allegedly cheated on Halle as a result of sex addiction, for which he subsequently went into rehab (he later explained this was untrue and he was always faithful).
Eric would go on to later admit that although they both came into the relationship with their own personal issues, it was their relationship being broadcast for the world to see which helped it tank faster than "the Titanic:"
Marriage is a challenge in itself, but when you have a marriage that is dealing with this fishbowl onstage for the whole world to see what's going on—it's like, you know, it's really hard to adjust to that. Yeah, we both read the tabloid stories. It was an incredible, tremendous strain. It was like throwing gasoline on this fire that was already pretty hard to control.
Relationships are so much easier to maintain when you don't invite the world into them.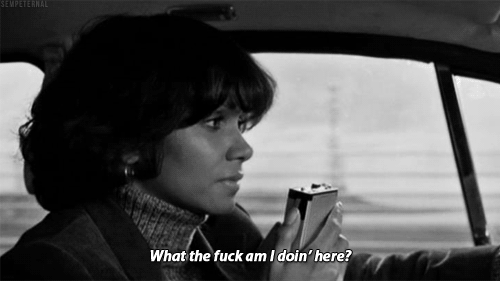 Never say never.
After Eric, Halle all but said, "Lock up my heart and throw away the key, because love don't live here anymore." Those thoughts came to a screeching halt after she met French-Canadian model Gabriel Aubrey at a 2005 Versace shoot.
The two hit it off strong, and went hard in love from 2005-2010. In 2008, the two had a beautiful baby girl (Nahla Aubrey), so of course after the birth of her child, the world wanted to know if she was going to lock Gabriel down. Tuh! She said in an interview,
I've said I wouldn't get married again and I still stand by that. The only reason I would is if I found somebody who proved to be another-level of special to me, and for some reason if I felt it would be important to Nahla and her sense of a family unit. I've been married twice and [the marriages] didn't work out. They were painful divorces. And I'm not sure if I want to subject myself to that kind of pain and heartbreak again. I don't know if I can.
At this point in her love life, it was evident that Halle was over the thought of marriage....that's until she met Olivier.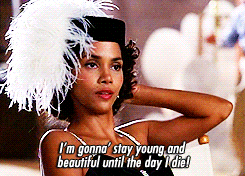 Just be happy for the experience.
Halle had a new glow about her after she started dating actor Oliver Martinez in 2010. Three years later, a pregnant Halle married her new beau at the Chateau des Conde in Oliver's native country (France), and gave birth to their son, Maceo Robert-Martinez. Unfortunately, the relationship began to burn out.
The good news about this split is that they wished each other well, and there was no public backbiting because of it. Time will tell if the two will eventually have a public falling out. But what's great about watching Halle's public marriage is seeing love when it's at it's purest. The highs should be celebrated.
While Halle may teach us that not every marriage is perfect, she also teaches us that:
[Tweet "Sometimes finding your soul mate means you have to be willing to take a risk with other souls"]
I commend Halle for never giving up on love, and perhaps through her lessons we can learn that it's okay to risk it all. It's okay to experience heartbreak and pain.  And we can give ourselves permission to get back up, when we are knocked down, brush our shoulders off and try it all over again.
Thanks, Auntie Halle, for allowing your experience to teach us how to fearlessly love and be loved.