---
I always dreamed of being a boss and running an operation.
In my dreams, I would have style like Mary Jane Paul on Being Mary Jane, and would strut down the office halls in the baddest peacoats like Olivia Pope. I always thought dressing nice at work would be easy because on the weekends, my Sunday Funday outfits are always on point. However, often times, I struggle with communicating my style while looking professional in the workplace.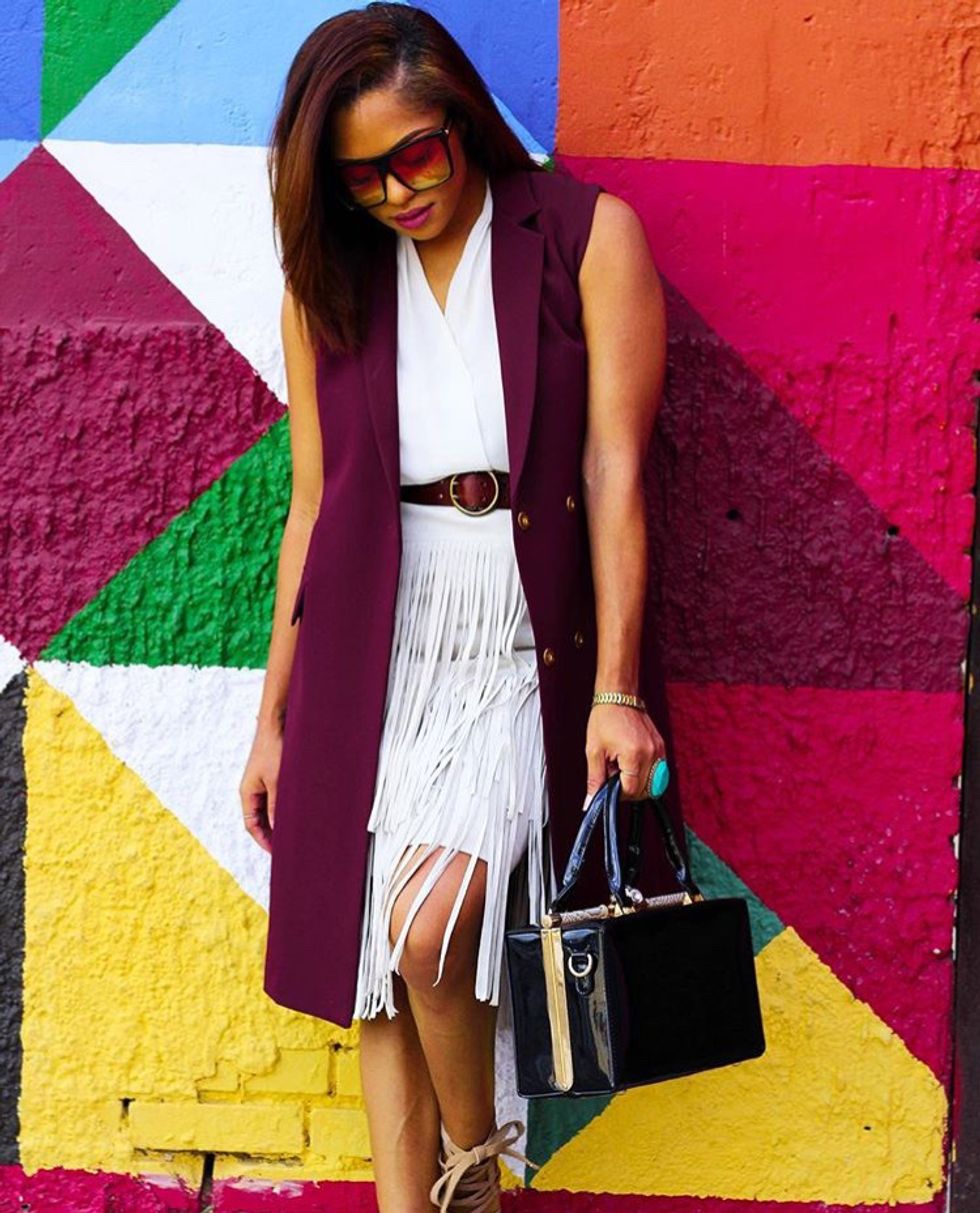 Learning how to be fashionable at work doesn't come easy, and it is a gift that is not given to all. While scrolling on Instagram one day a few years ago, I came across a profile of a young, Black, professional millennial who posted her work outfit almost everyday. The woman in question is Deonna McGary. She was always "dressed to the nines" at work, and managed to look very professional at the same time. "Style allows me to showcase my creativity, my personality, and my confidence," Deonna says. "When I put looks together for any occasion, not just for work, I'm able to recreate myself in a fashionable and confident way."
Whenever I would need help figuring out my outfit for work, I often found myself scrolling on Deonna's page for inspiration. Deonna is a former Global Sourcing Specialist for JCPenney, and afterwards, she worked in marketing and social media for various companies. Currently, Deonna is an entrepreneur and freelance marketer. I recently caught up with Deonna and got her expert advice on how we can all stay stylish and professional at work.
Embrace the Stretch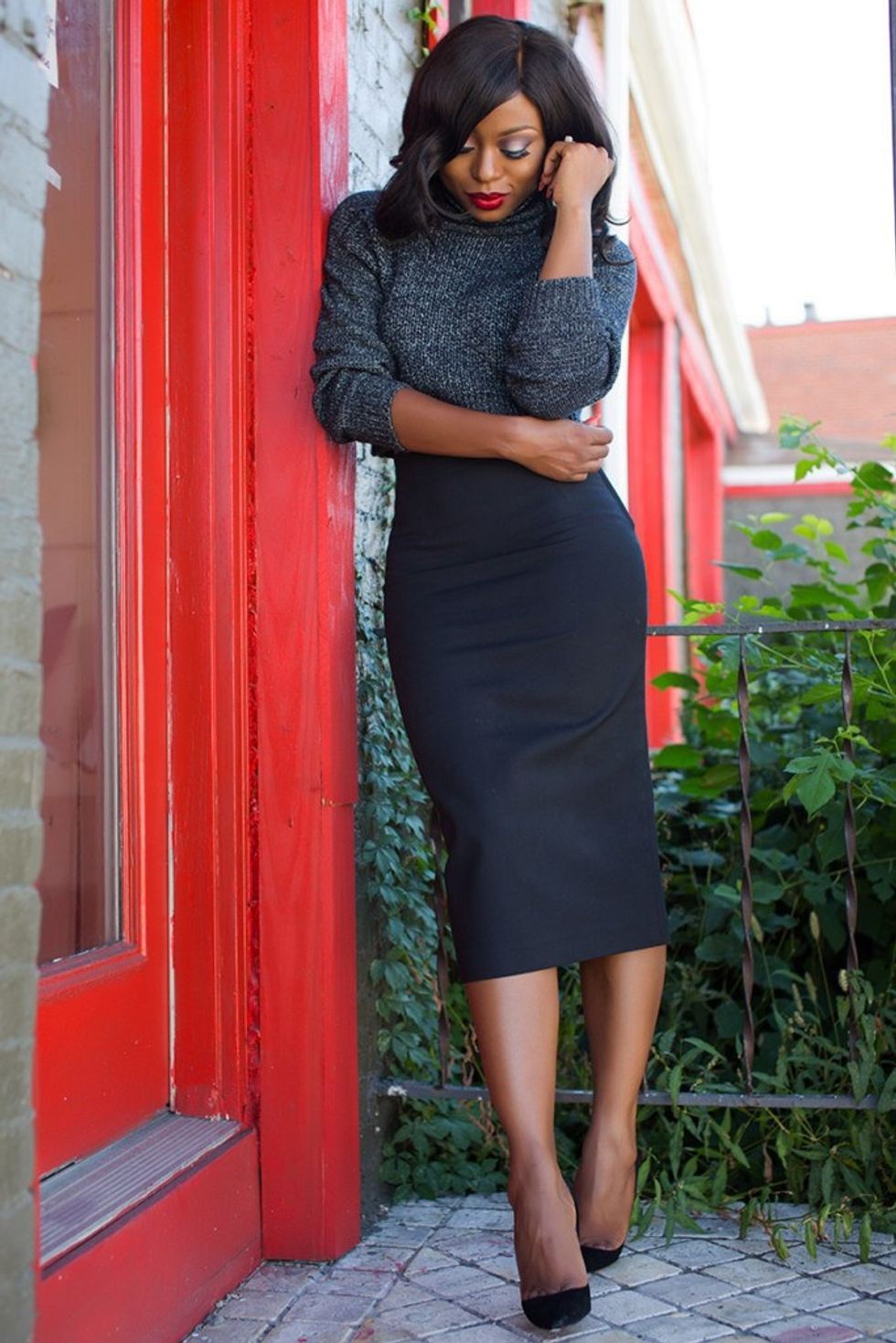 J'Adore Fashion
"I recommend finding pieces that are made with spandex, so it stretches to fit your shape. For instance, a pencil skirt with spandex makes it easier for women to throw on. Plus, a simple pencil skirt is a great work piece to add into your closet, and all you have to do is switch up your tops."
Love Your Layers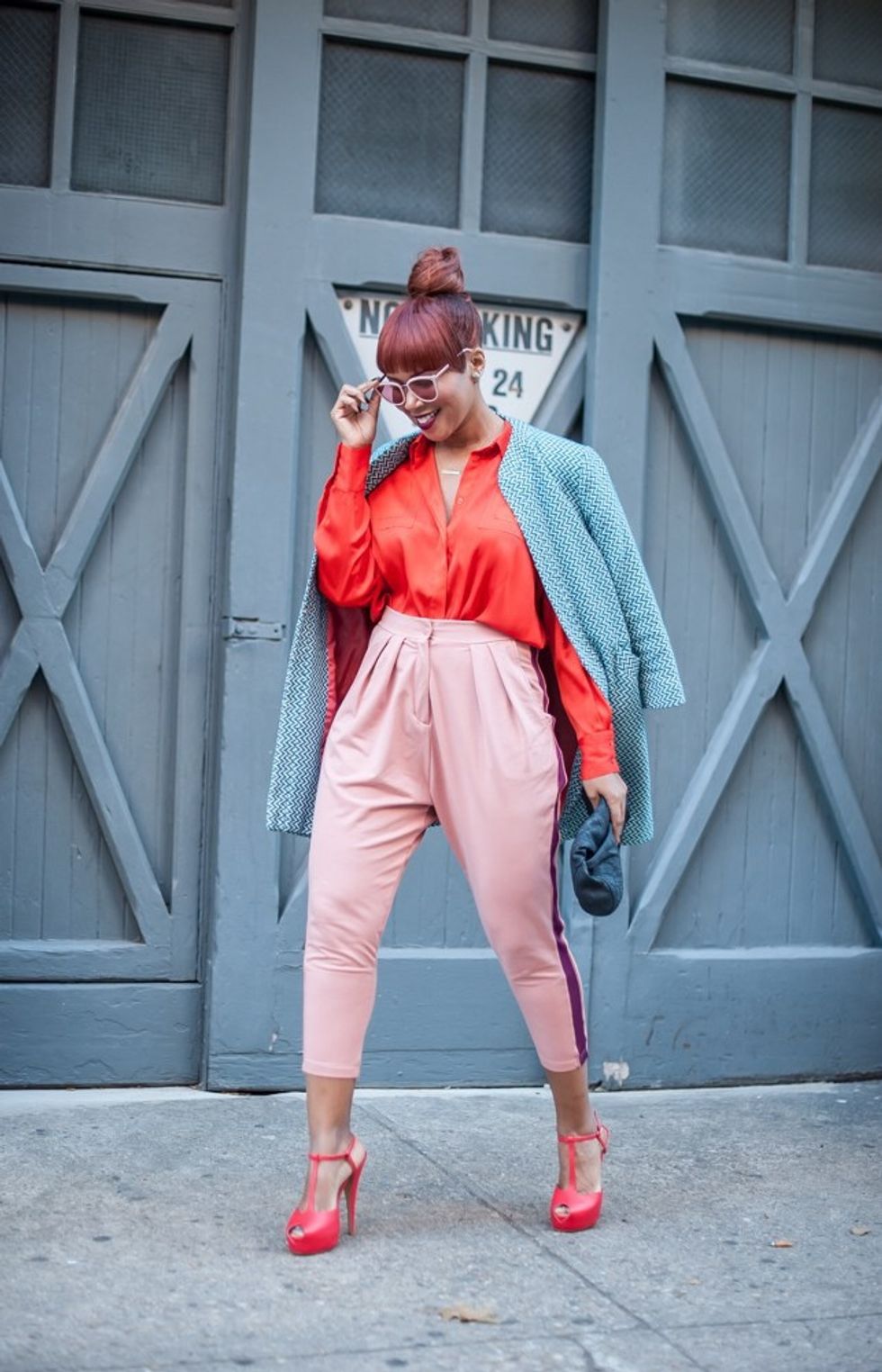 The Werk Place
"Find layering pieces. Once you finalized your bottoms and tops, adding statement pieces like a vest, jacket, or sweater will help bring forth more style to your look."
Own Your Body Type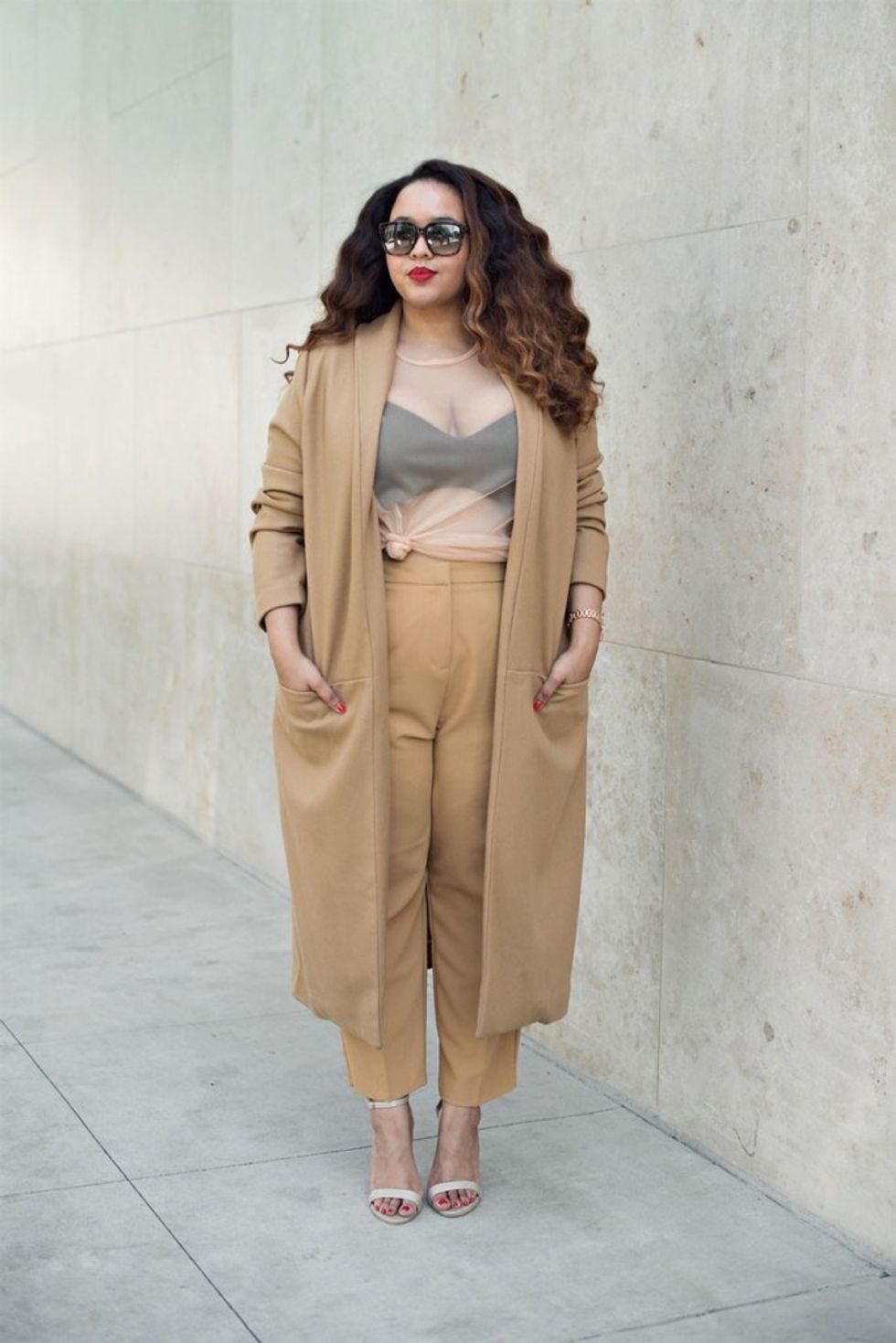 Gabi Gregg
"Find something that fits your body type and that is comfortable to wear all day long."
Know Your Sexy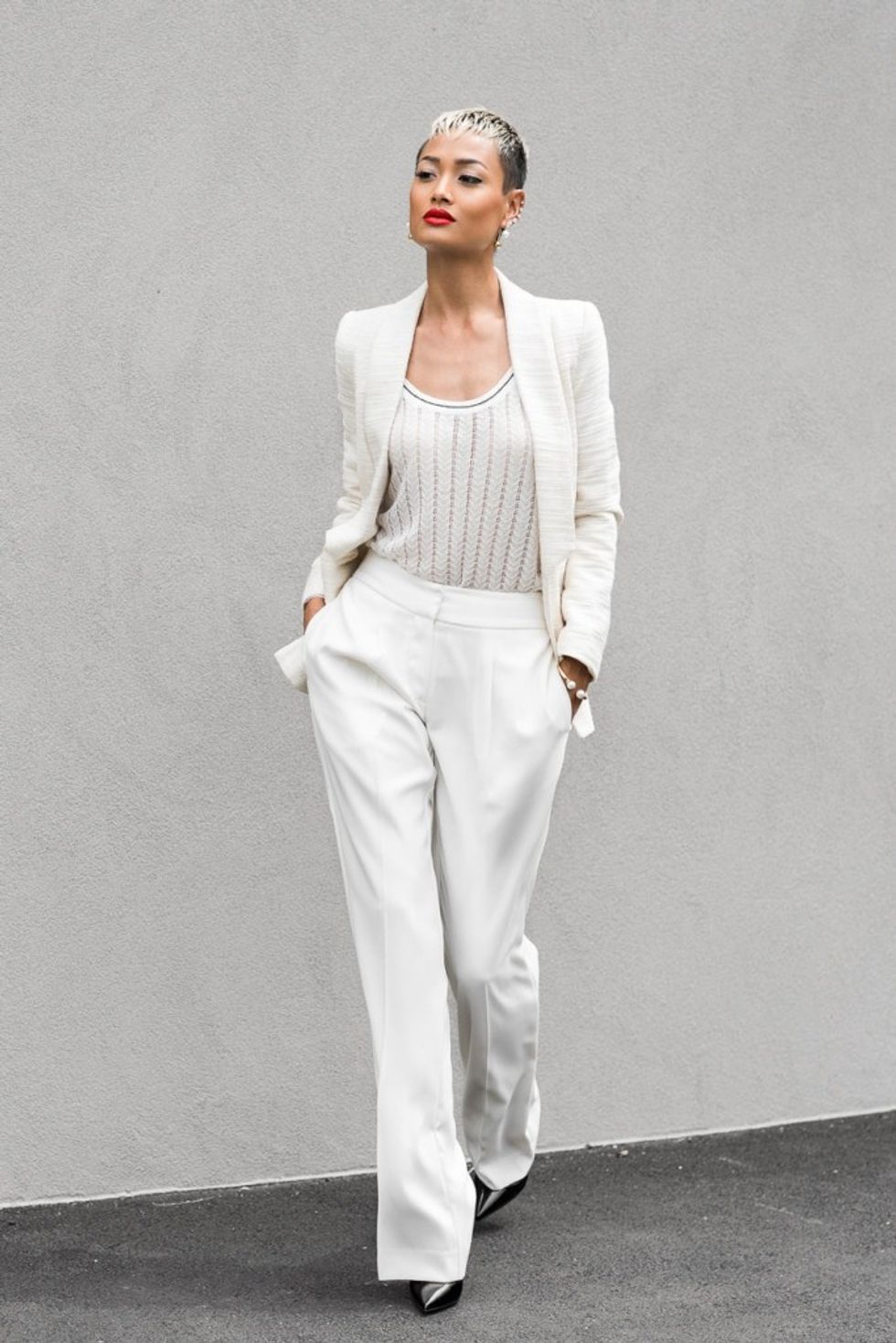 Micah Gianelli
"I think it is okay to look sexy in the workplace, depending on the type of sexy. By that I mean, there are dresses we all have that are form-fitting but are still appropriate for work that makes us feel sexy and ready to take charge. There may be a skirt that has a split in the front or in the back that gives our look that extra kick of legs that just looks right, but it's not over the top."
Remember Who You Are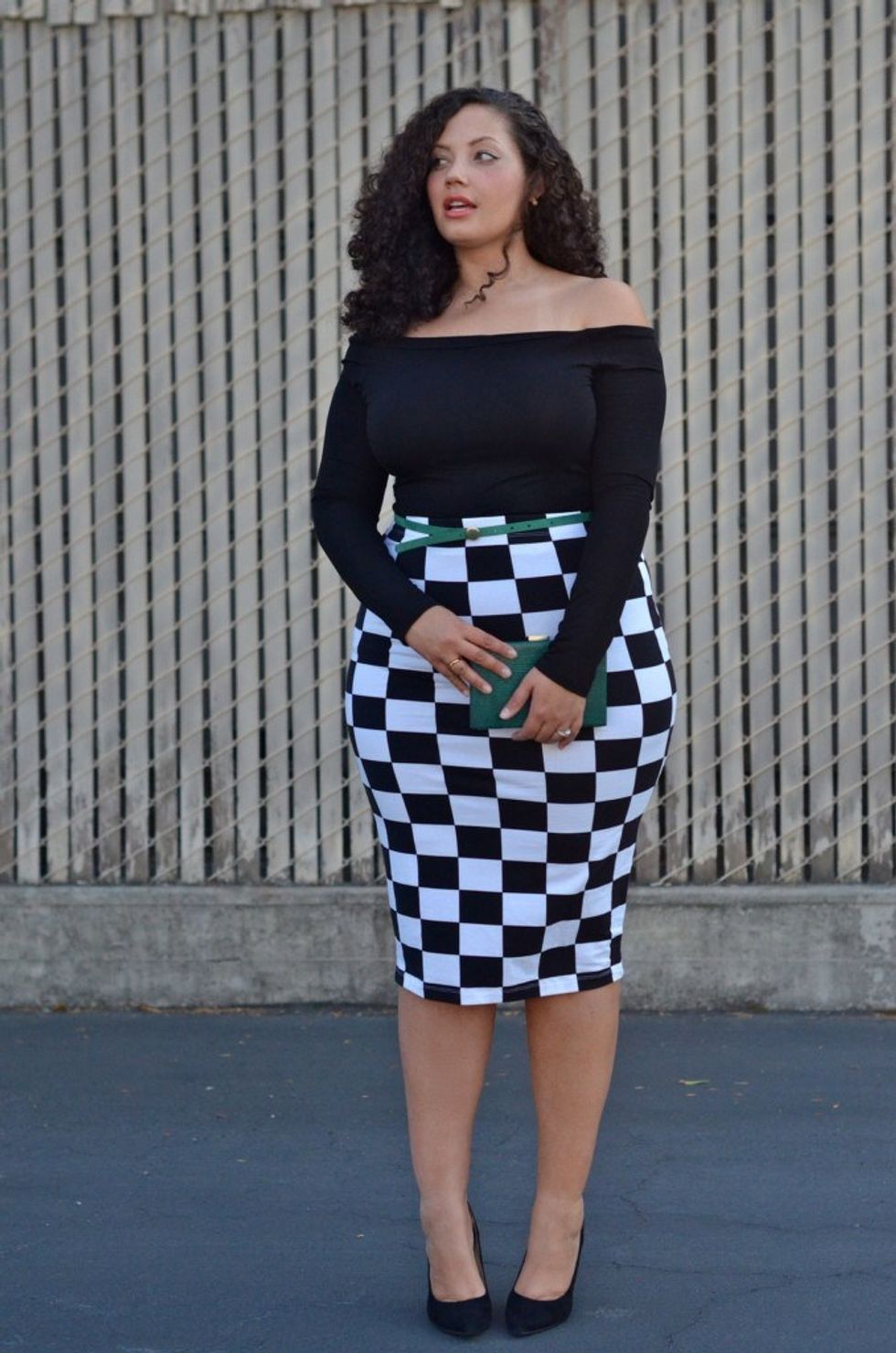 Girl With Curves
"Our curves are what makes us all unique, sexy, and women! When I was working in corporate, I went for it everyday with my style. I wasn't afraid to wear looks that made me feel sexy because to feel sexy within your own skin and with what you wear is empowering."
"To feel sexy within your own skin and with what you wear is empowering."
The Heels Have It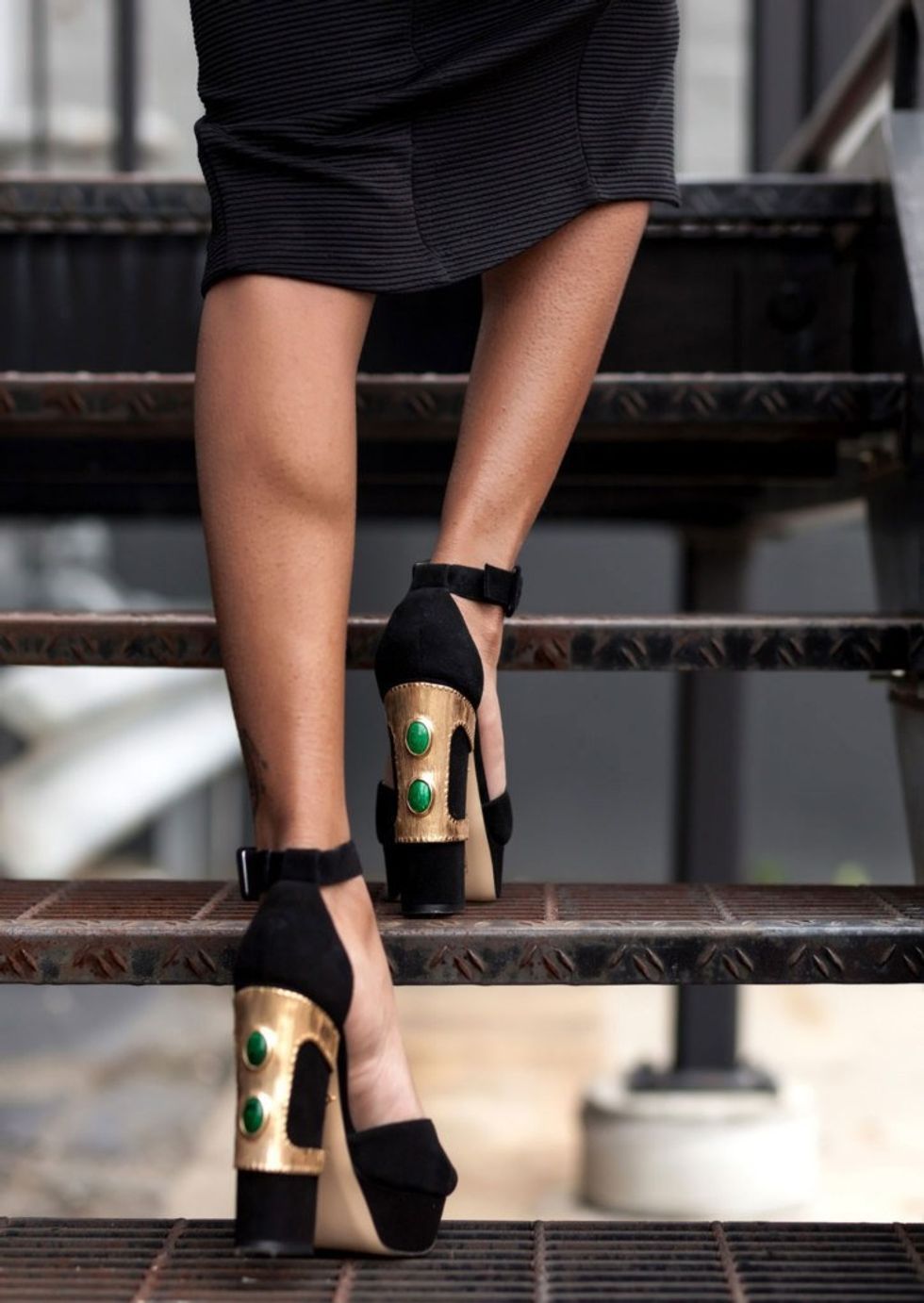 Blake Von D
"When putting a whole look together, from your clothes to your shoes, you want to make sure it's a good balance, especially for work style," Deonna advises. "For the true working woman, you may not want to wear a heel that's extremely high because you're always moving around, in and out of meetings, being comfortable is key. I would advise any working woman to be mindful of the heel, ensure it balances out your overall look, and bring a pair of flats in your purse, just in case your feet begin to hurt."
It's All About the Accessories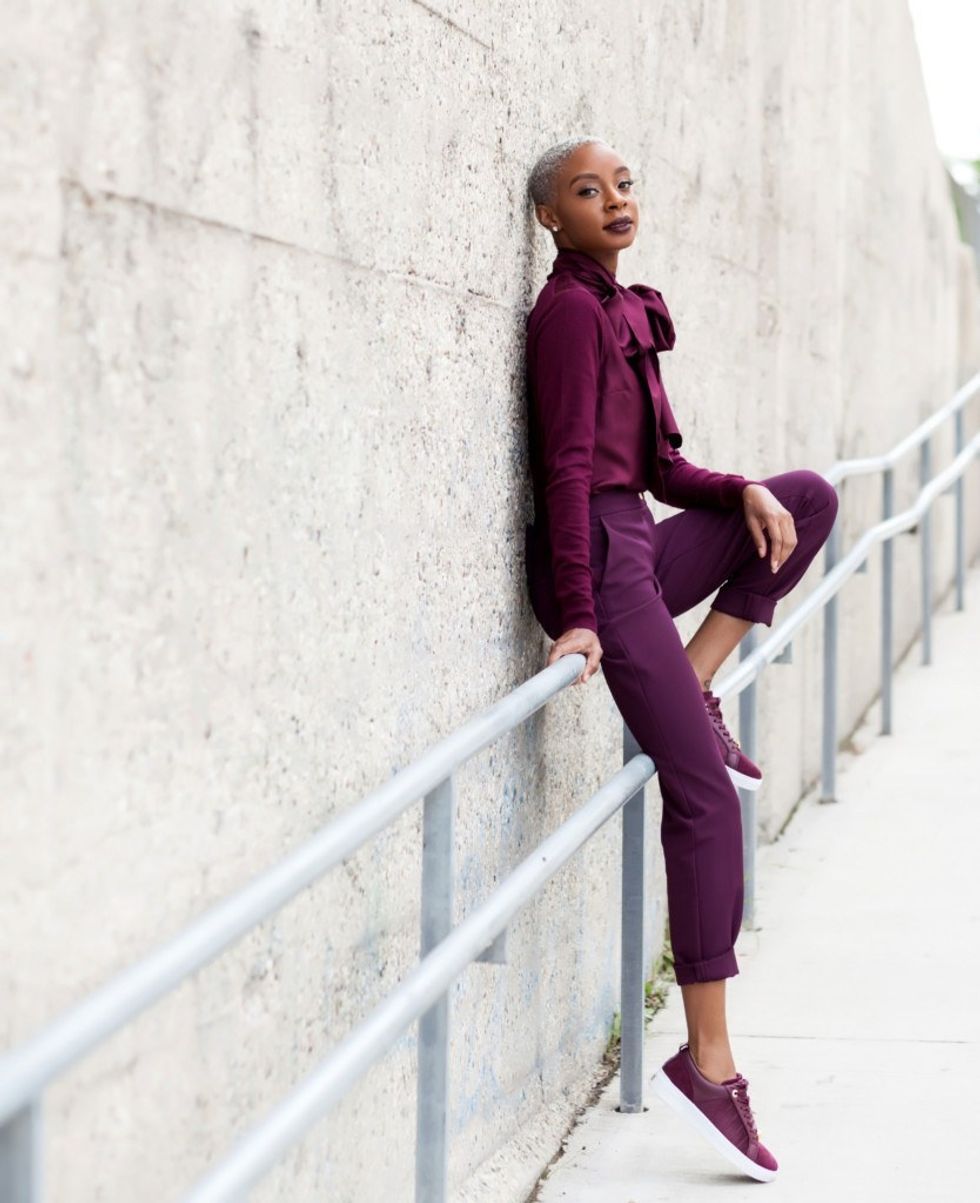 Blake Von D
"In my opinion, a pair of stud earrings is always a must! Next, a statement necklace can help elevate an entire look with minimal effort. A watch can help set up your 'boss-like' demeanor, and the perfect briefcase, purse, or handbag can be all you need to boss up your look. Accessories to me are the easiest thing you can add to your look to create a difference. Balance is key with your look and especially with your accessories."
Know Your Budget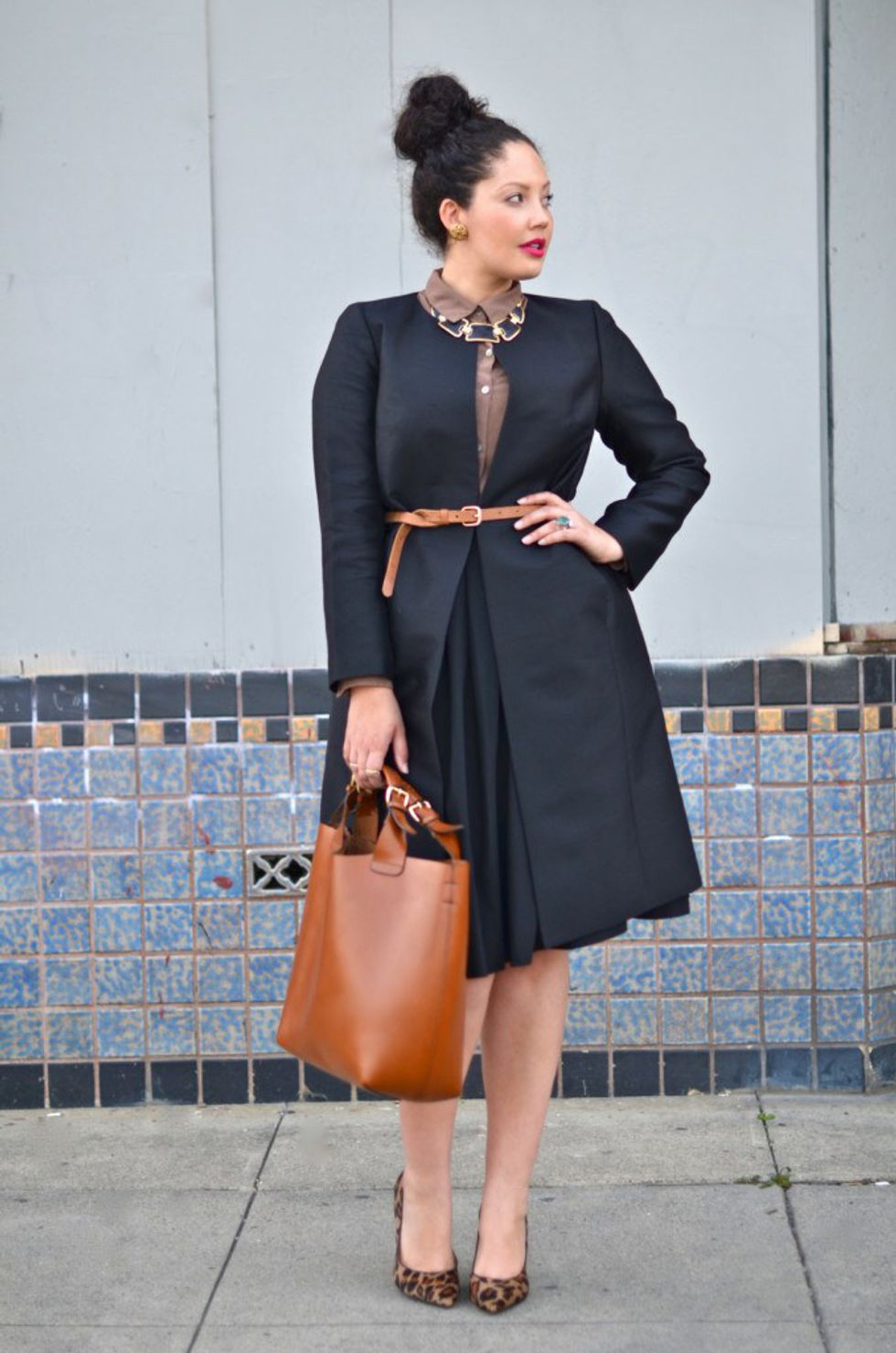 Girl With Curves
"I am the queen of balling on a budget! I can look like a million bucks and everything I have on is less than $100, sometimes $50," Deonna says. "Have a set budget in place and items in mind when you're going shopping. I would suggest doing an inventory check before you go to save time, and to save money before you buy things you don't need."
Buy Off-Season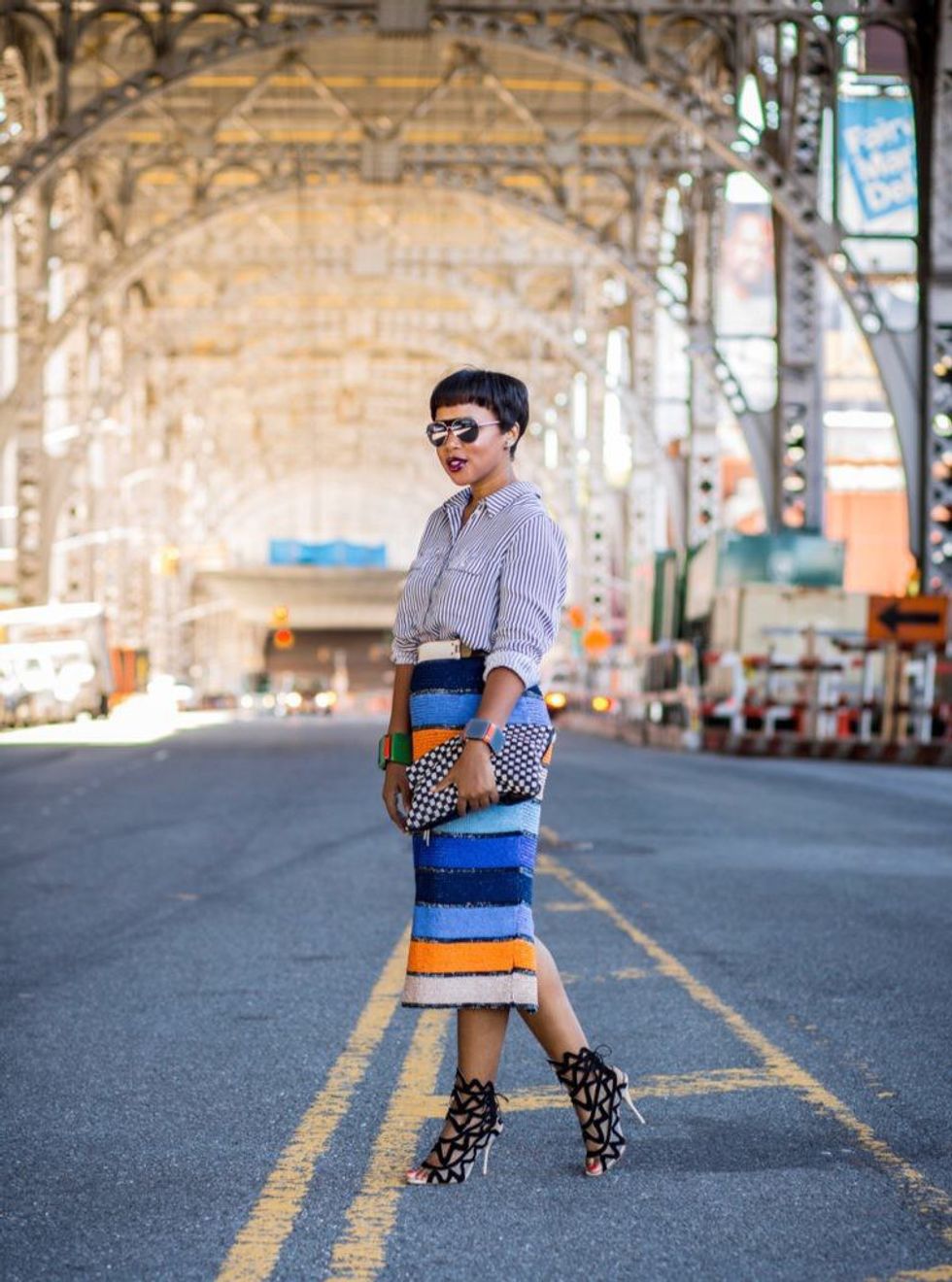 The Werk Place
"Buy your clothes when they are out of season. For example, I buy all my winter boots in the summer and all my beach wear in the winter because stores are changing out their floor sets for the new seasons and are always marking down out-of-season clothes and shoes."
Fake It till You Make It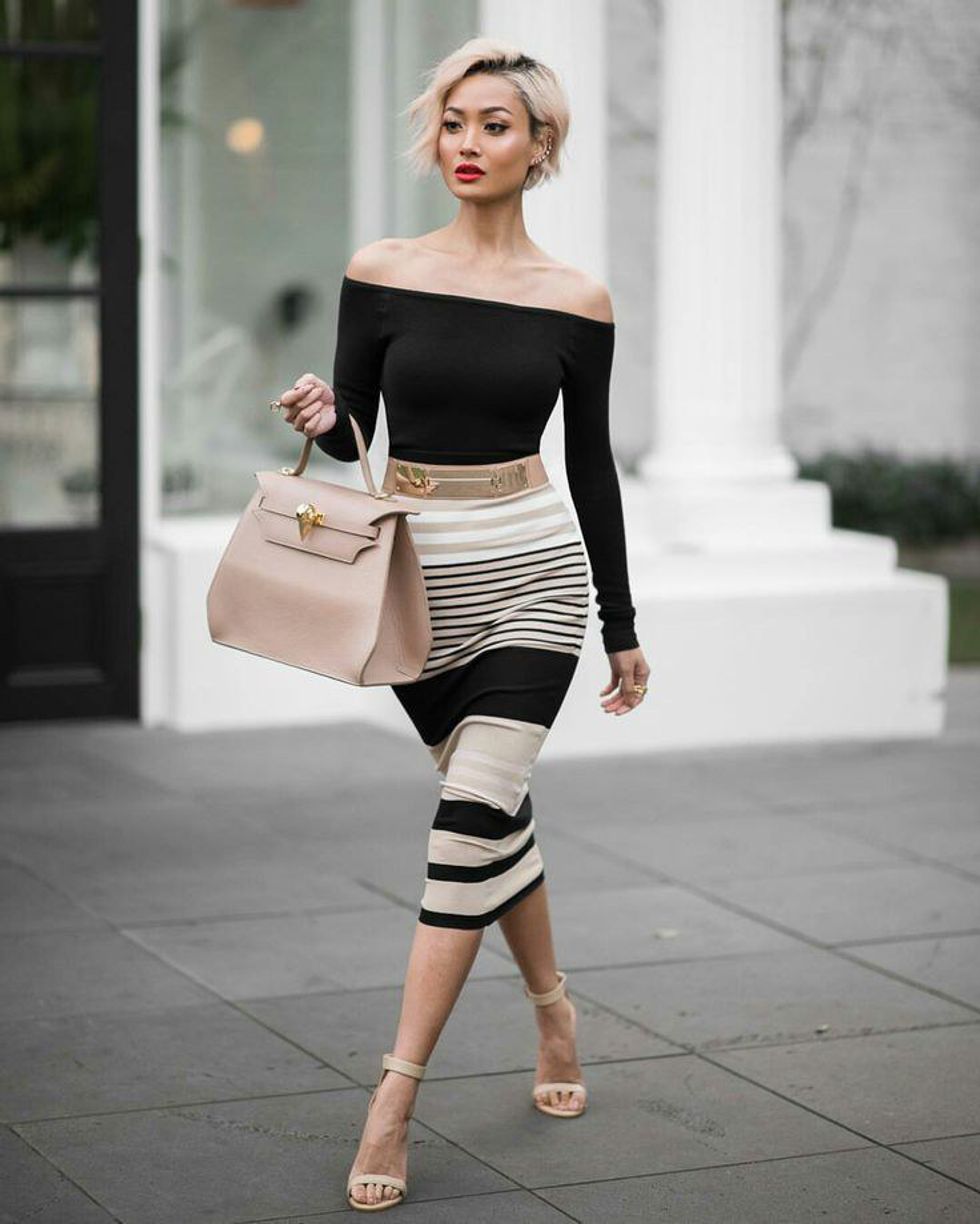 Micah Gianelli
"My ultimate advice for the woman on a budget that wants to look like a million bucks is to speak confidence into her life. Whether you're rocking designer or something that only costs $20, it's the woman that makes the clothes and not the other way around. You have to feel like a million bucks from within for people to see that on the outside."
"You have to feel like a million bucks from within for people to see that on the outside."
What are some of your favorite wardrobe staples for your work style? Let us know in the comments below.

For more style and professional tips from a marketing maven, follow Deonna on Instagram.