---
Fall may be approaching but the past week has been dedicated to all the trends you will obsess over come Spring 2020 thanks to New York Fashion Week.
Next year will be one for the books, thanks to these popping trends. We hope you're ready! We had the pleasure of taking over New York Fashion Week this September and we have some serious tea to spill. The runways from the Apollo Theater in Harlem to the Kings Theatre in Brooklyn to Spring Studios in Manhattan left us longing for the sweet days of spring 2020; especially after we saw the colorful palettes and fearless styles.
Ahead, find some of the hottest trends you'll need to have in your arsenal for spring.
Yellow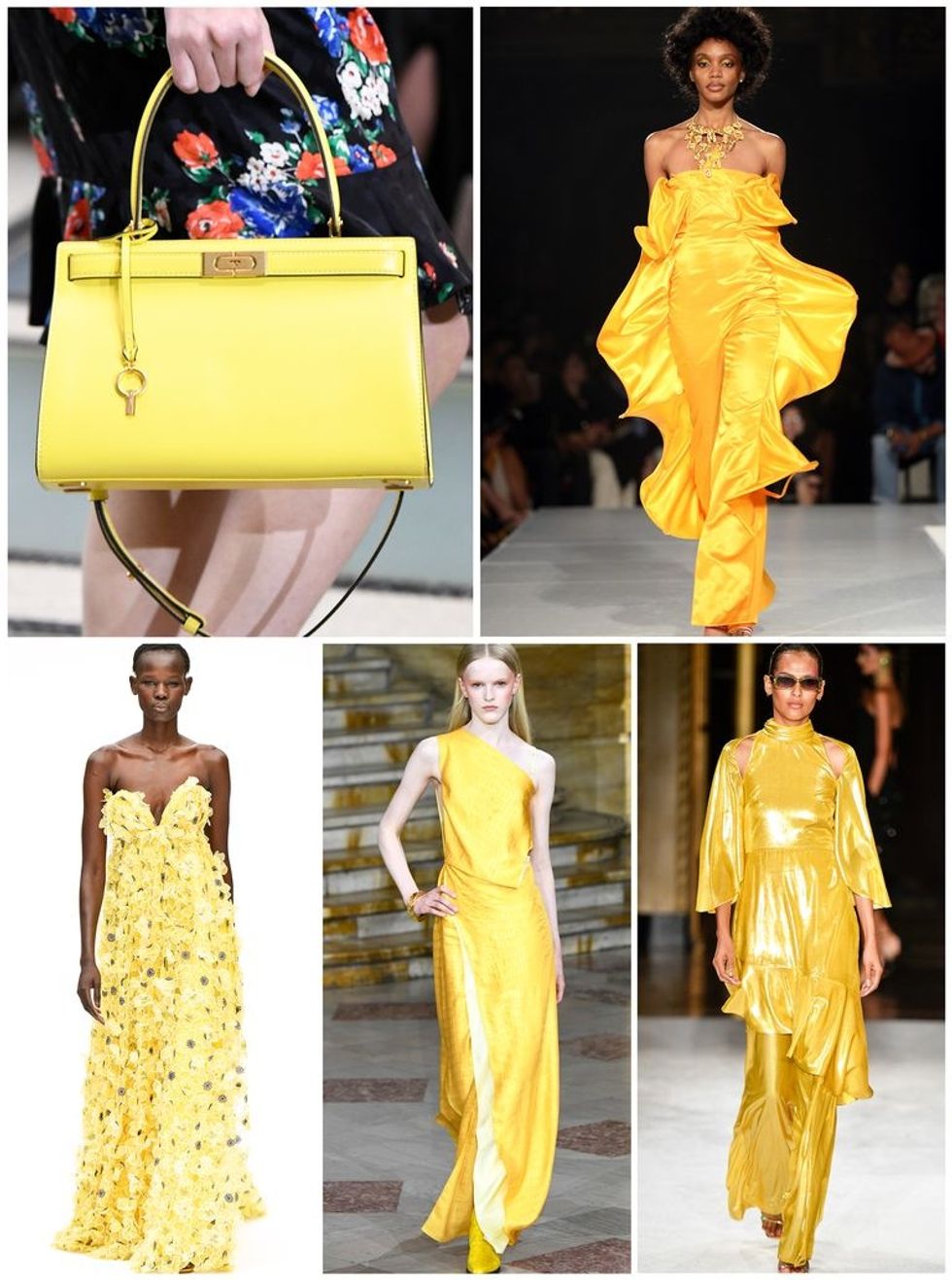 Clockwise from top left: Tory Burch, Pyer Moss, Carolina Herrera, Sies Marjan, Christian Siriano
The runways were literally dripping in this vibrant hue and of course our eyes were peeled for the black women donning the color. From Pyer Moss to Christian Siriano, we have no doubt that you will need a handful of staples in this color. What better way to bring real sunlight to spring than with Pantone's verified color for spring?
One Sleeve - Cold Shoulder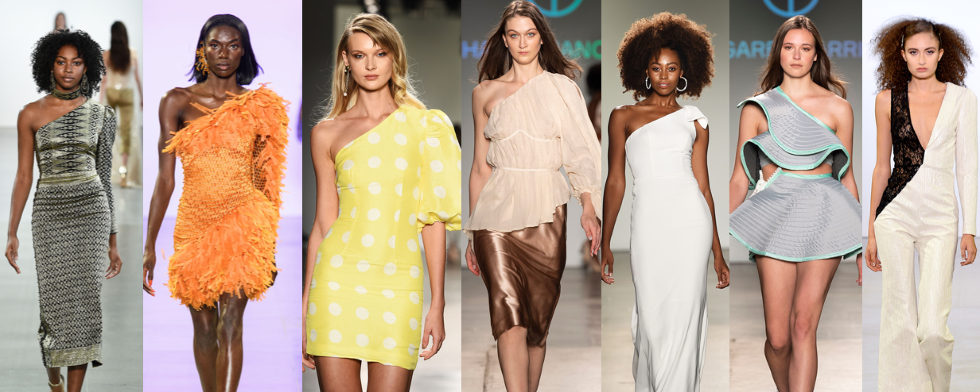 Left to Right: Ayumi (Indonesian Diversity), Afffair, Torrance (Fashion Palette), Haley Manochi (Oxford Fashion Studio) , Made With Love (Fashion Palette), Margaret Garrison (Oxford Fashion Studio), Vivienne Hu
We love a good sassy one-shoulder getup – it gives just the right amount of attitude. Given the opportunity, we can't wait to sport a sultry one-shoulder jumpsuit, dress or top come spring of next year. Whether it's for date night or for a board meeting, plan to serve up a serious cold shoulder.
Layers, Layers, Layers!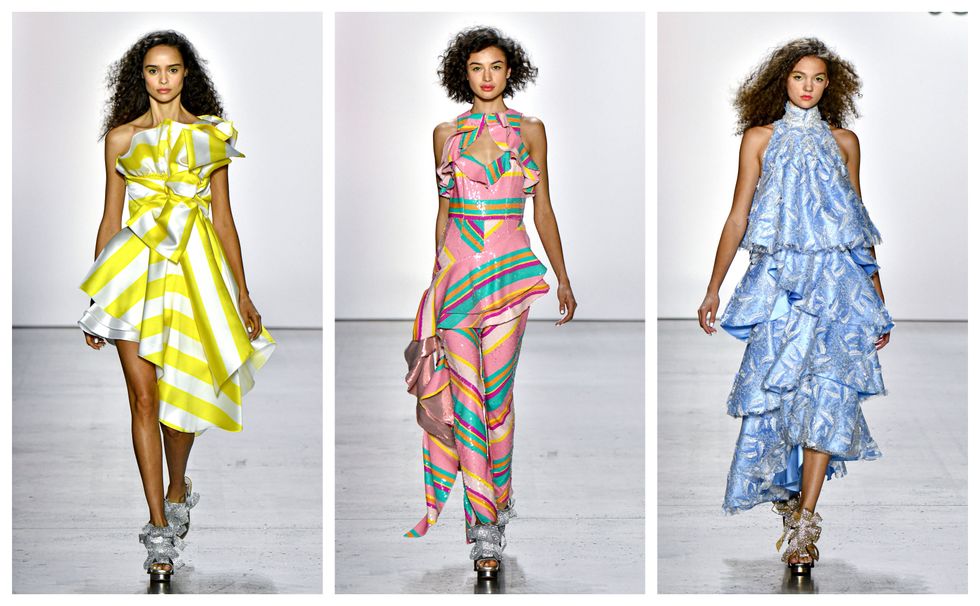 Son Jung Wan
Son Jung Wan is always one of my favorite shows to watch because she is sure to bring 60s realness in the most regal way. This season was no different. The ruffles and layers were just as voluminous as the hair of the models. We had a chance to go backstage before the show to get a sneak peek of the collection and the designer shared that her inspiration was modern sensibility and splendor with a romantic twist. Son Jung Wan told xoNecole, "I used various types of colors and fabrics to create modern feminine pieces."

Yeehaw... But Make It Fashion.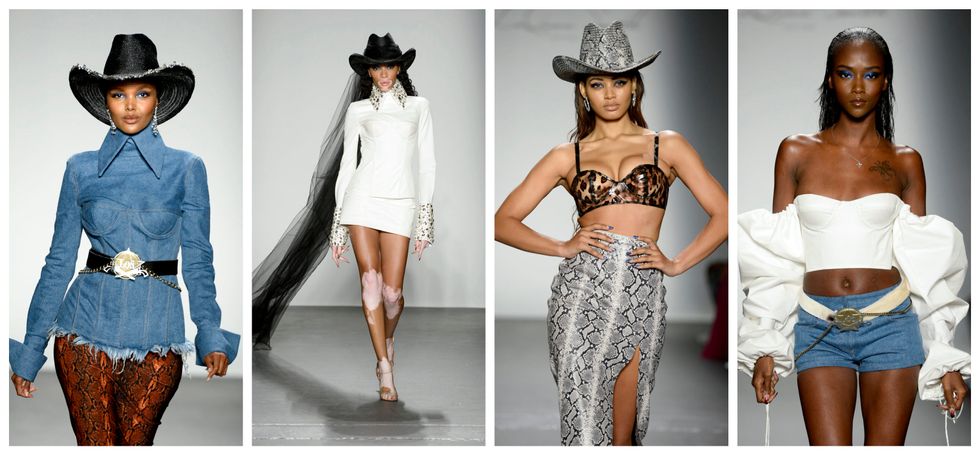 Ladies, it's time to take your horse to the Old Town Road and riiiiiddddde til you can't no more! Just know my jaw dropped when I saw the gorgeous Halima Aden strutting down the runway in a corseted denim top paired with a snakeskin shirt and a bedazzled cowboy hat. She was just one of the many melanin women who grazed the runway in this cowboy-themed show.
The BAGGIER the pants... the BETTER.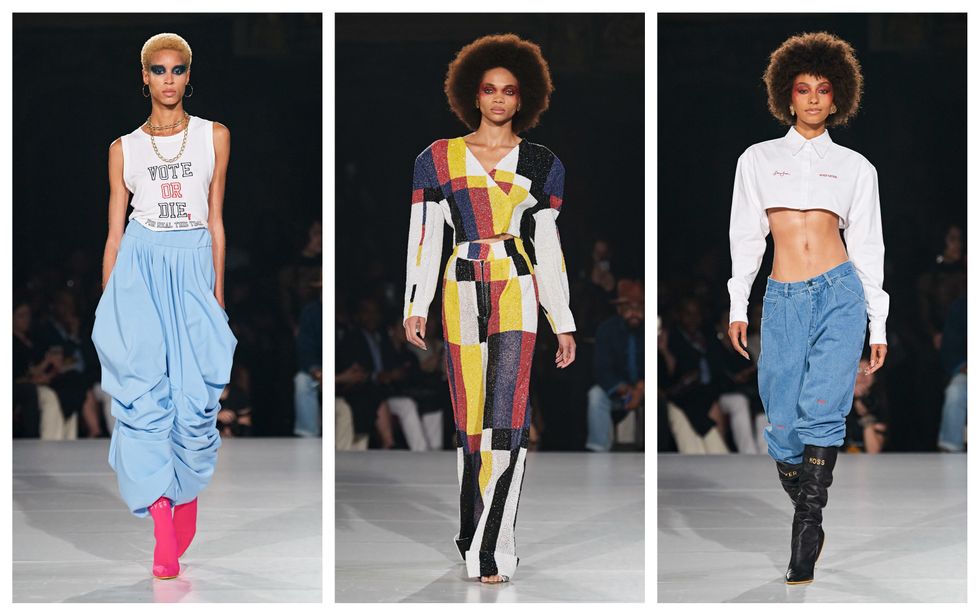 Try this trend in cargo or wide leg pants by taking cues from Pyer Moss's Spring collection. You can easily achieve these looks with little to no effort. This trend leaves room for you to get creative and make it your own and is perfect for the days you want to be chill but still be on trend. Also, Kerby Jean-Raymond of Pyer Moss deserves all the praise for his black AF runway presentation. He is known for celebrating our culture so effortlessly and this season he blew us out of the water.
Body Pos is the way!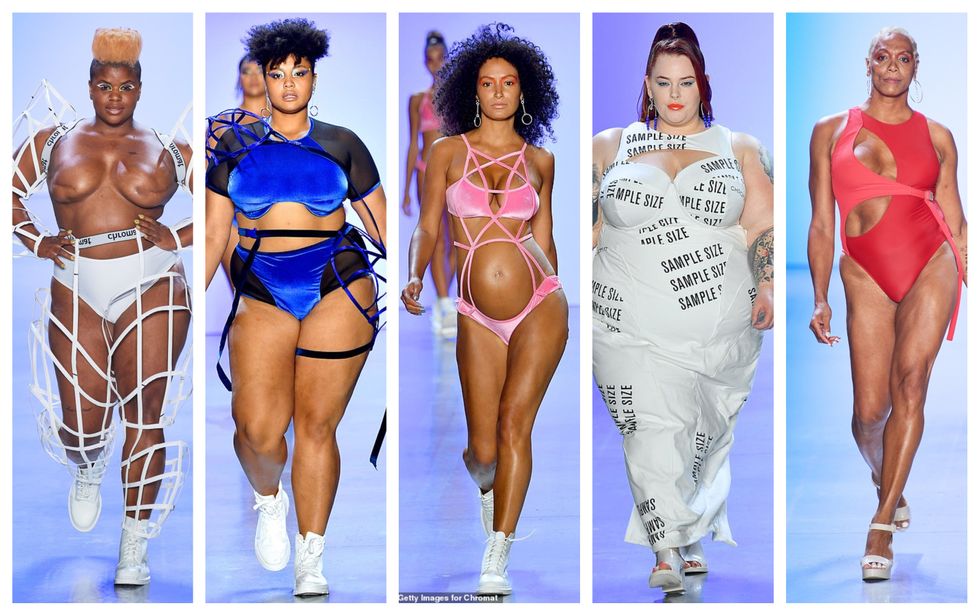 Chromat's runway show was a body positive and inclusive party that the whole world needed to see. Celebrating 10 years of inclusion and badassery, Becca McCharen-Tran brought it like no other with women of all ages, shapes, backgrounds, genders and more. McCharen-Tran told Vogue:
"It's about moving forward. The inspiration was very much about NASA and how its astronauts train in underwater facilities in Houston. It's something we've barely scratched the surface of, and I'd love to explore further."
When you're copping your swimsuit for your Spring vacay, make sure there are some cutouts and velvet involved.
Vintage Meets Modern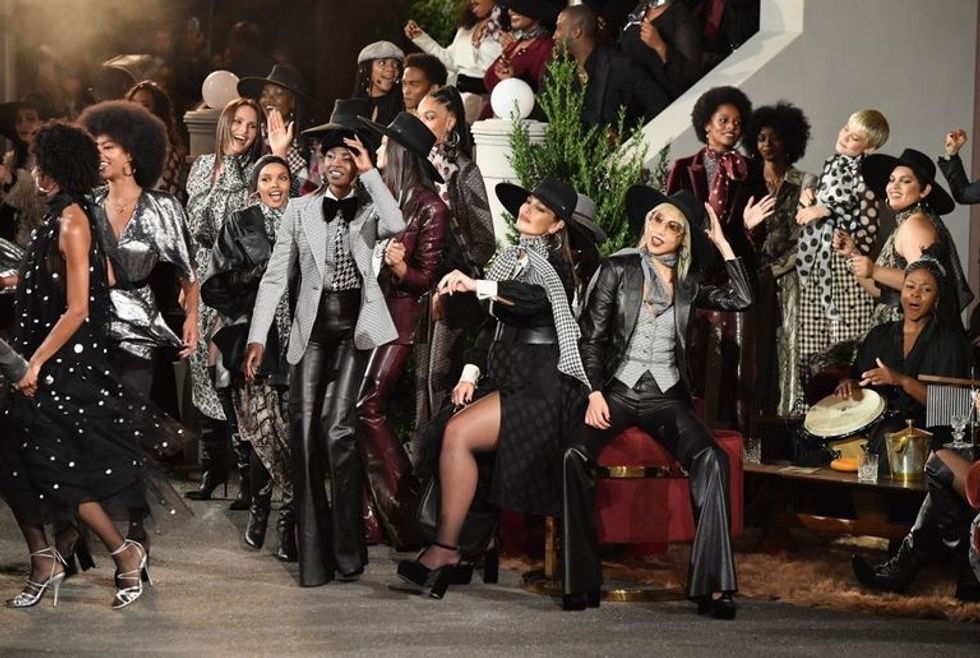 The Tommy x Zendaya collection was a Harlem Renaissance dream as models glided down the runway at the legendary Apollo Theater with retro suits, bell bottom pants, bold prints and textures galore. The Euphoria actress told US Weekly:
"I think it was important that I think every woman in my family felt like they could wear my clothes, and that's who I made it for. Size inclusivity was a huge point for me and also for it to be reflected on the runway, as well, so we have incredible, beautiful models that everyone is going to see. I just wanted everyone to be represented."
This collection showed us that the thrift store can be your best friend come Spring.
Want more stories like this? Sign up for our newsletter here and check out the related reads below:

20 Black Girl Street Style Looks That Turned Our Heads During NYFW SS20
12 Effortless Outfits For Days You Don't Know What To Wear
9 Pairs Of Sneakers Every Girl Should Own
This Statement Jewelry Line Will Elevate Your Wardrobe
Featured image by Tommy Hilifiger/Instagram