---
According to the World Health Organization, that figure represented the total number of people living with HIV worldwide in 2014. While new medical research and developments helps people with HIV/AIDS live normal, healthy lives, the battle to ward off prejudices about how the disease is transmitted is still moving uphill.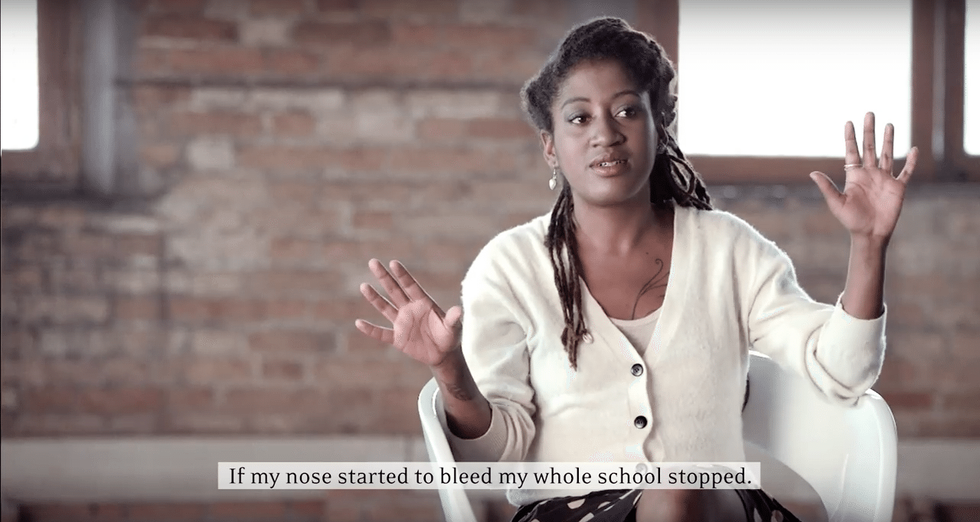 Micaela talks about the prejudices she's experienced as an HIV positive woman.
Even with new research, celebrity backed endorsements of organizations dedicated to finding a cure, and social media groups opening dialogue to help raise awareness, there are still some people who have no clue how to talk to, or act, around someone with HIV/AIDS. But this Brazilian poster campaign, which comes with a drop of blood from someone living with HIV, is a step in the right direction to nixing some of those prejudices.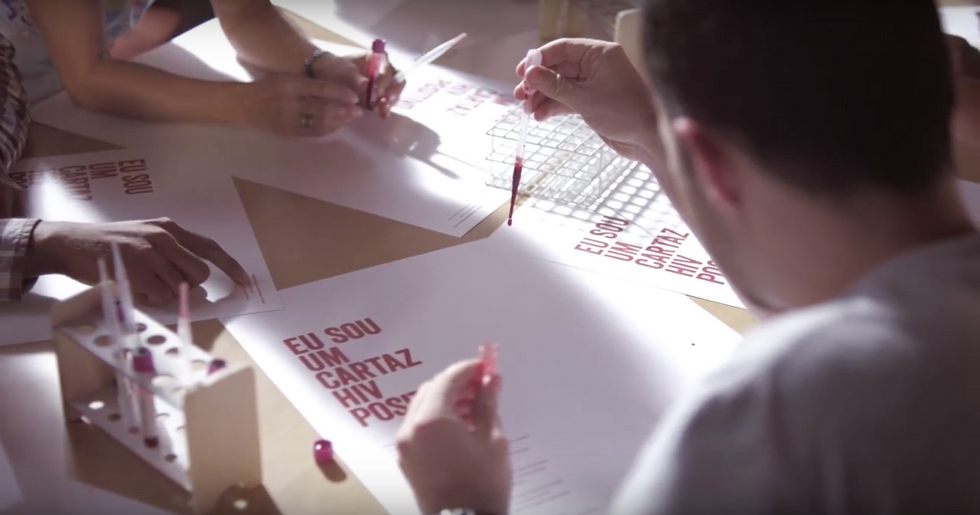 HIV positive people place drops of blood for a Brazilian poster project, which aims to dispel prejudices about the disease.
According to Upworthy, the poster campaign, which taps into the discomfort of the reader, was designed by Ogilvy Brazil for the NGO Life Support Group (GIV). The process of bringing the poster to life was documented and narrated for a short film about the campaign.
"My measurements are 40 by 60 centimeters. I was printed on high brightness paper. And my weight is 250 grams. I'm just like any other poster. Except for one thing: I'm HIV positive. It's exactly what you've just read. I'm living with the virus. At this point you may be taking a step back, wondering if I offer any danger." — The HIV-Positive Poster
By now, someone reading this is probably fearful of what would happen if someone else were to touch the poster. According to Dr. Arthur Kalichman, coordinator of the Sao Paulo AIDS program, nothing at all would happen.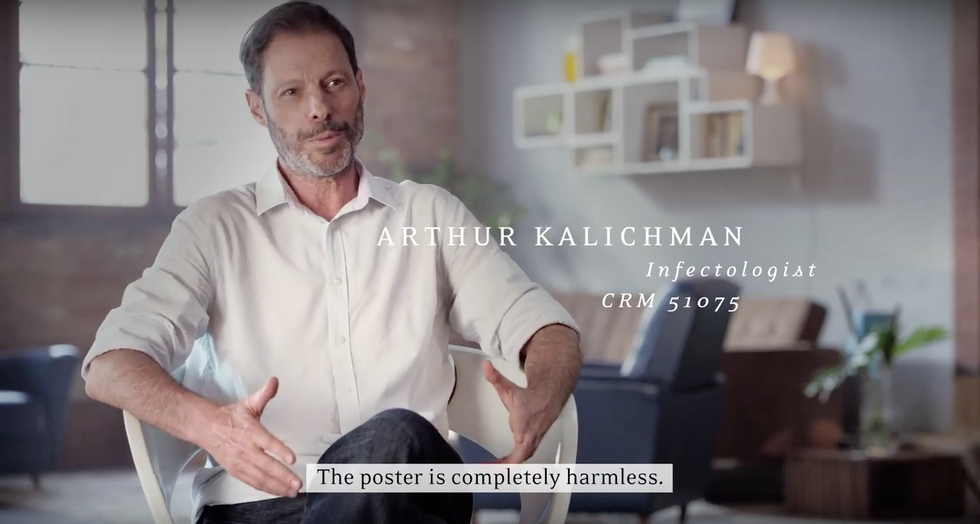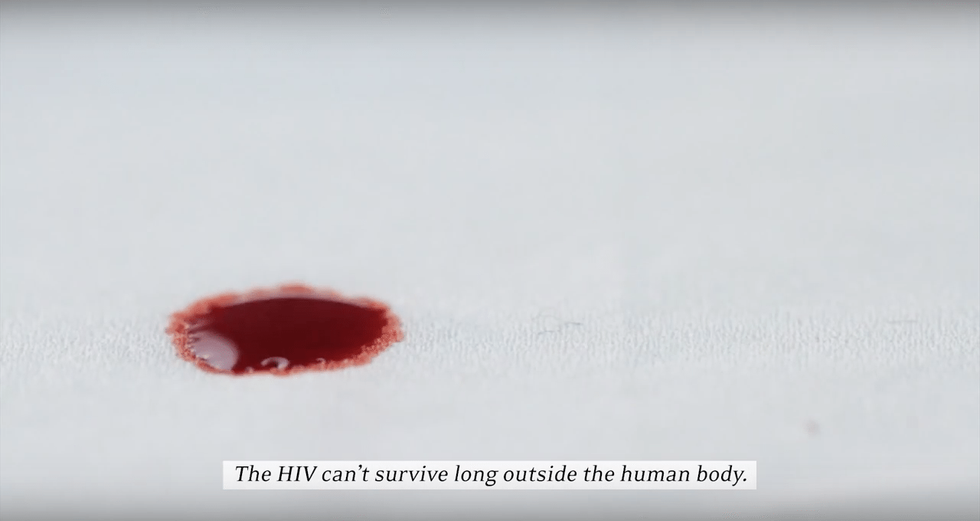 Dr. Arthur Kalichman, coordinator of the Sao Paulo AIDS program, says nothing would happen to anyone who touches the HIV positive blood on the poster.
When the posters hit the streets of Sao Paulo, and the faces behind the blood drops introduced themselves to the poster readers, several powerful moments took place.