"You think I'm cute?"
Could you imagine playing First Lady Michelle Obama? Well, more like Miss Michelle LaVaughn Robinson. The "Obama" wouldn't come until later!
---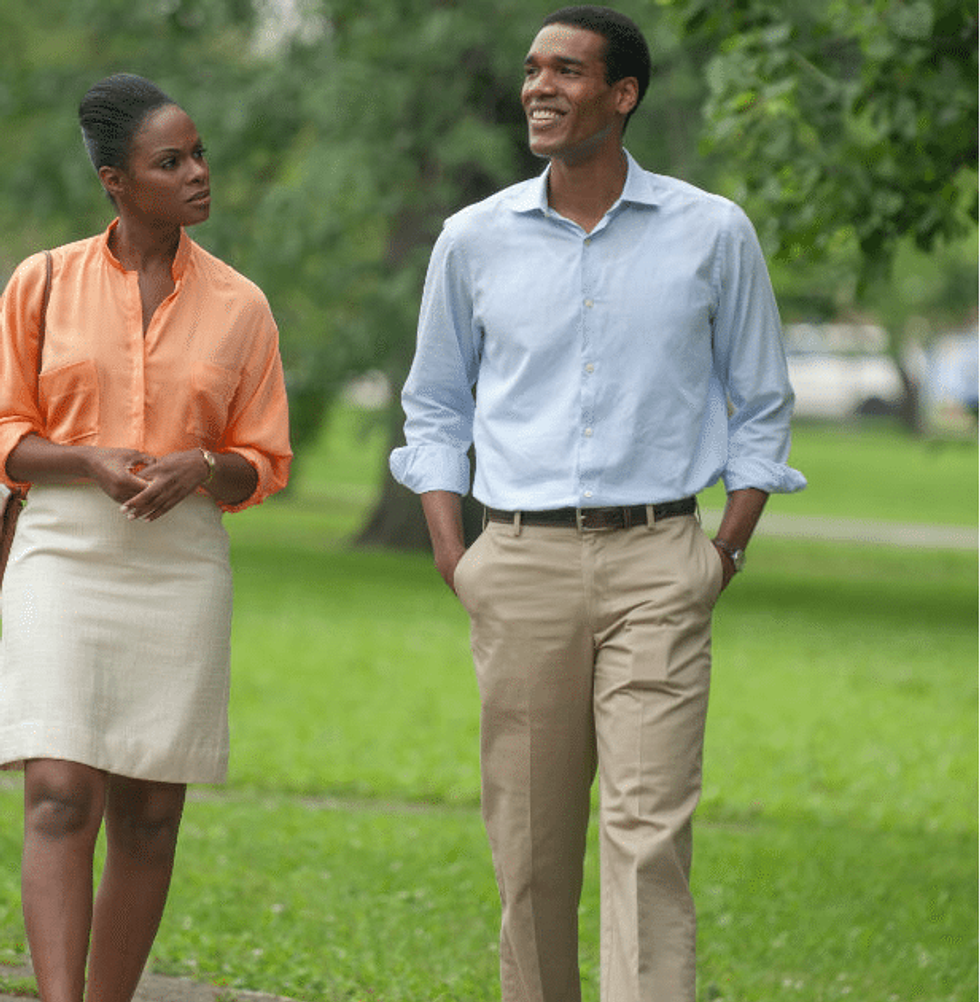 For actress Tika Sumpter it is her reality as she is that woman. Southside with You, is based on the life of the POTUS and FLOTUS. Directed by Robert Tan and set in 1989, the film takes place entirely in one summer day, when a then first-year Harvard law student named Barack Obama took his unknowing future wife, Michelle Robinson (an associate at a law firm based out of Chicago) on their first date.
The date would include everything from a tour of the Art Institute, to a Chi-town screening of Spike Lee's Do the Right Thing, and with walks in the park in-between that include a dapper Obama wooing his one day wife-to-be.
Playing the future Mrs. Obama isn't the only big project Tika is involved in. She shocked everyone when she recently turned up with a very pregnant belly. But much like Kerry Washington, she likes to keep her private life, just that...private.
In a recent interview with Rolling Out Magazine, Ms. Sumpter explained why she kept her pregnancy away from the public for so long.
"I'm really selfish with my life. You want to share some aspects of your life. But, for me, I can't give everything because then I have nothing to come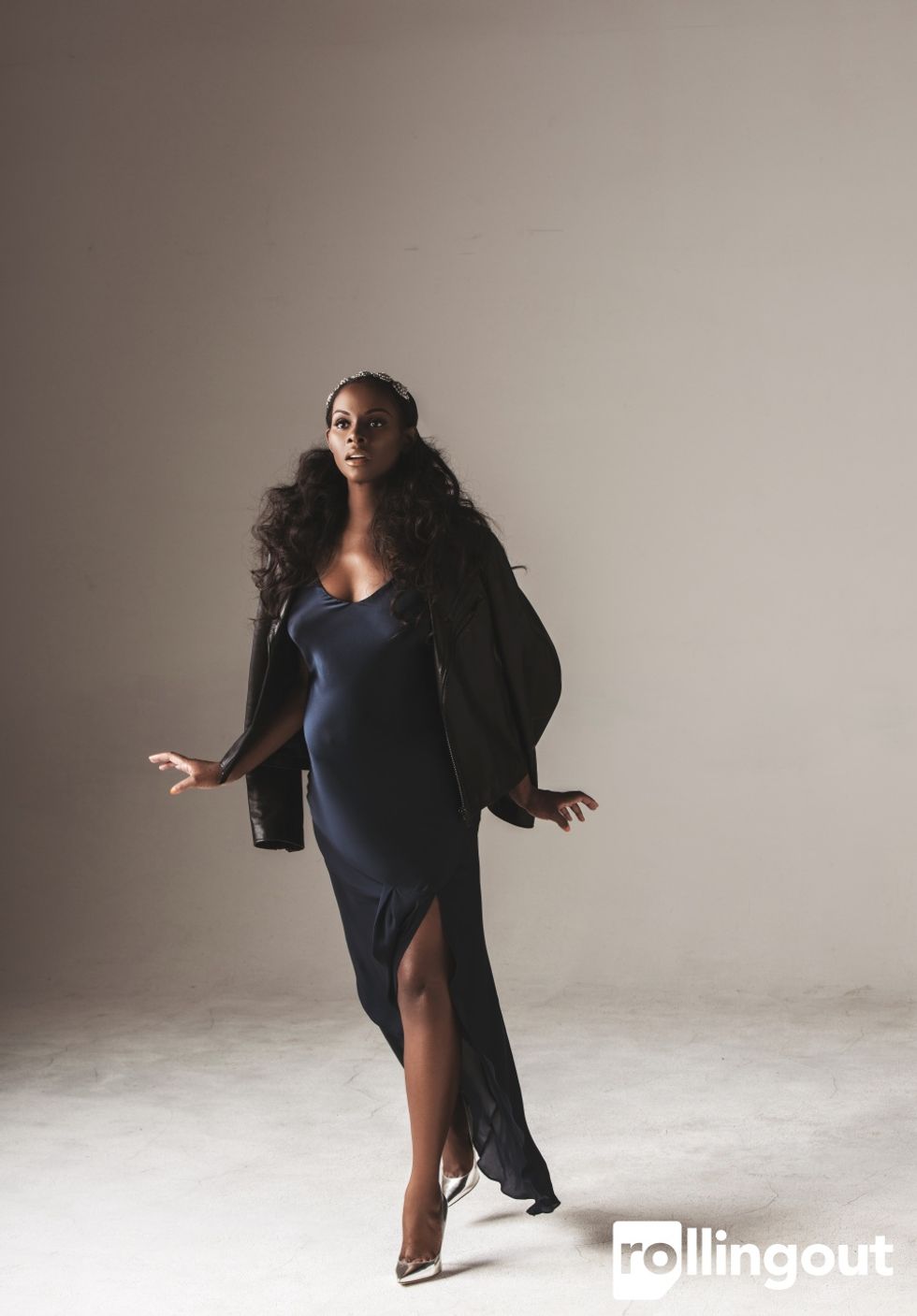 home to and to have for myself and my family. And I need to store up on that love and all that stuff, in order to create, in order to act.
Sometimes when you let everybody in your business, I think it makes relationships harder than they need to be. Relationships are already tough. Raising kids is already tough. And then having somebody say something crazy or spread a rumor or say something that's not nice and hurts your spirit — that I can't deal with. And that's why I'm very protective of my peace. I'm protective of my private life. Even getting pregnant, people are just now finding out, but it's something that I wanted to keep for me and enjoy it for a while."
And in case you were wondering the sex of the baby...
"I just want her to see images of strength out there and of women who are doing something with themselves. I want to be able to dictate something about the images that my daughter will see and also [for her to] look up to me as a great mom and a great woman that she would want to one day hopefully be like"
Not only is representation important for her daughter but a few months ago Tika explained to ScreenSlam the importance of her role as FLOTUS to all young women:
"For me to play a woman like [Michelle Obama], someone that when I see her, I see myself. I see my future kids. What you can be, the greatness you can get to, it was an honor. And hopefully I do her justice and I pray to God that [fans] love this movie. Because I put everything into it so I give it to the world and hopefully you guys like it.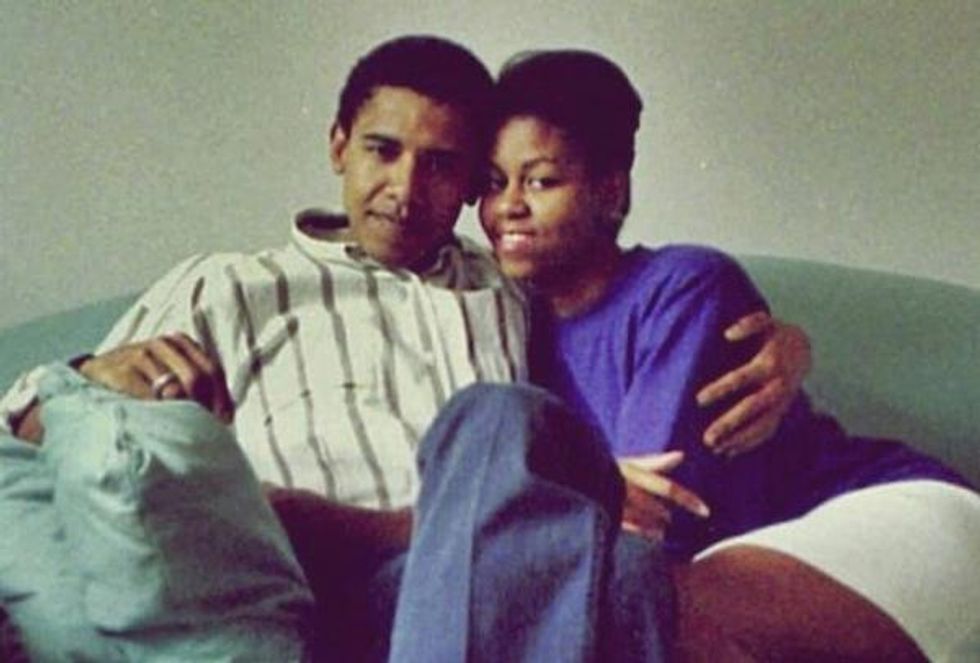 "[It's] intimidating. Because you want to sound smart, you want to be smart. But you know, there were times as well where she felt overwhelmed by intimidation of certain things. There were people who told her that she couldn't do things. She couldn't get into Yale. She couldn't get into her magnet school that she got into.
So I took the things that I was intimidated by and injected that [into my role] and said, 'You know what? She had these same feelings at one point' So I try to use that within there to get into character."
Although Tika, who helped produce the film, admits she didn't have a chance to talk to the First Lady, she does reveal that she did her share fair of research to help get in character, including reading tons of books, one in particular written by Michelle's brother, Craig Robinson.
If you haven't seen it yet (it's in select theatres), this sneak peek of the film will give you the feels:
Michelle: "So now I'm working double time just to be seen for who I am and what I'm capable of. So how's it look to a guy like Thompson if I swoop in and start dating the first cute Black guy who walks through the firm's doors. The liberal minded people will think it's precious, and the close-minded people will think it's pathetic."Obama:"You think I'm cute?"


The actor with the honor of playing the coveted role of Barack Obama is Parker Sawyers, who has starred in such films as Zero Dark Thirty and Survivor. It will definitely be interesting to see how it all turns out. Check out some exclusive pics of Tika and Parker embodying their roles as Michelle and Barack Obama in the gallery.