Many men on Twitter seem to be governed by one rule and one rule only: Anything (black) women and girls do is up for bashing. From how we wear our hair to our Man Crush Mondays to whatever ladies anthem is the wave right now–it just isn't right unless he can let off some steam about black women fancying themselves with something other than catering to his male ego.
---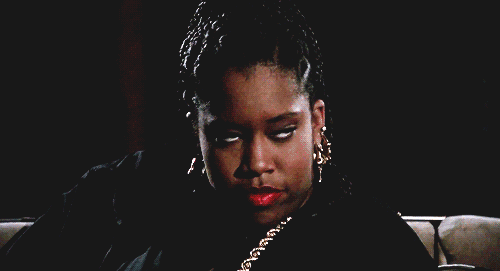 #WasteHisTime2016 is no different.
Last night, the ladies of Twitter had a moment. A "Hit 'Em Up Style," "Independent Women (Part 2)," "Like A Boy" type of moment. Ladies went in.
Here are 3 of my favorites:
text him "we gotta talk about something serious" then turn your phone off for the rest of the night #WasteHisTime2016

— arooj🌻 (@arooj🌻)1452123200.0
Let him pay for your meal. When he drops you off at home, side hug him and say "I'm so glad I have a friend like you!" #WasteHisTime2016

— Alyssa (@Alyssa)1452123320.0
The real reason these are my favorites?
Each of these devious little plans have actually been hatched out against me by guys. I was just cackling with a homegirl over quesadillas about all the crazy, dog ish guys have put me through in the past. There's not enough tea in the world for all of the wild, Carl Weber novel stories that I experienced or saw my friends experience. I also told my sister-friend how I dealt with the tomfoolery then (tears and expletives) and what I think about it now (hyena laughs and praises to Baby Jesus that I was the best thing a lot of these nincompoops never had).
Dealing with the dating world as a woman is a beast. Cuffing and getting cuffed in the dating world as a black woman is a straight up hydra. Many women have learned to laugh to keep from crying. Thie #WasteHisTime2016 is simply a parody of all the locker room talk men have well beyond high school. A humorous ode to what this misogynistic culture has mercilessly unleashed upon us.
#WasteHisTime2016 is not a play-by-play of all the dirt women and girls will do this year. Sure, some women (like some men) are vindictive and mean-spirited because that's who they are. But as for there being some sadistic movement curated by women to bash men and "take over" whatever it is they think they "run" right now? We'd keep those cards closer to our chest if we really were going to deal such a hand, fellas.
What would be more interesting is if guys spend their time on the #WasteHisTime2016 conversation and see which of these offenses they've committed–and evaluate how they'd feel if the watch was on the other wrist.
finally allow him to take you on a date then after have him drop you off at your other man's house #WasteHisTime2016

— cy baby (@cy baby)1452108165.0
wait till he falls in love with you, then tell him you're not ready to be hurt again #WasteHisTime2016

— lil intro vert (@lil intro vert)1452212122.0
Text him "goodnight" then post a picture on Instagram one hour later.😫 #wastehistime2016

— Monica Essien (@Monica Essien)1452144142.0
What do you think of the #WasteHisTime2016 movement?
Marquaysa is a 24-year old student magazine journalist at NYU and creator of thecolorlilac.com. She mostly writes about all things pop culture, social justice and Black Girl Magic-related.