---
Vanessa Bryant has been married to one of NBA's most celebrated players since she was 18 years old.
Even though she's not with Kobe, shooting in the gym, she's been holding down the home front for over 14 years while making sure the couple's daughters are well taken care of, and Kobe can focus on what he does best; play basketball. But don't get it twisted Vanessa doesn't need to be in the gym. A few years ago she commented on her "role" in Kobe's success saying:
I'm raising our daughters, signing checks and taking care of everything else that pertains to our home life. This is real life. I hold down our home life so my husband can focus on his career. It's a partnership.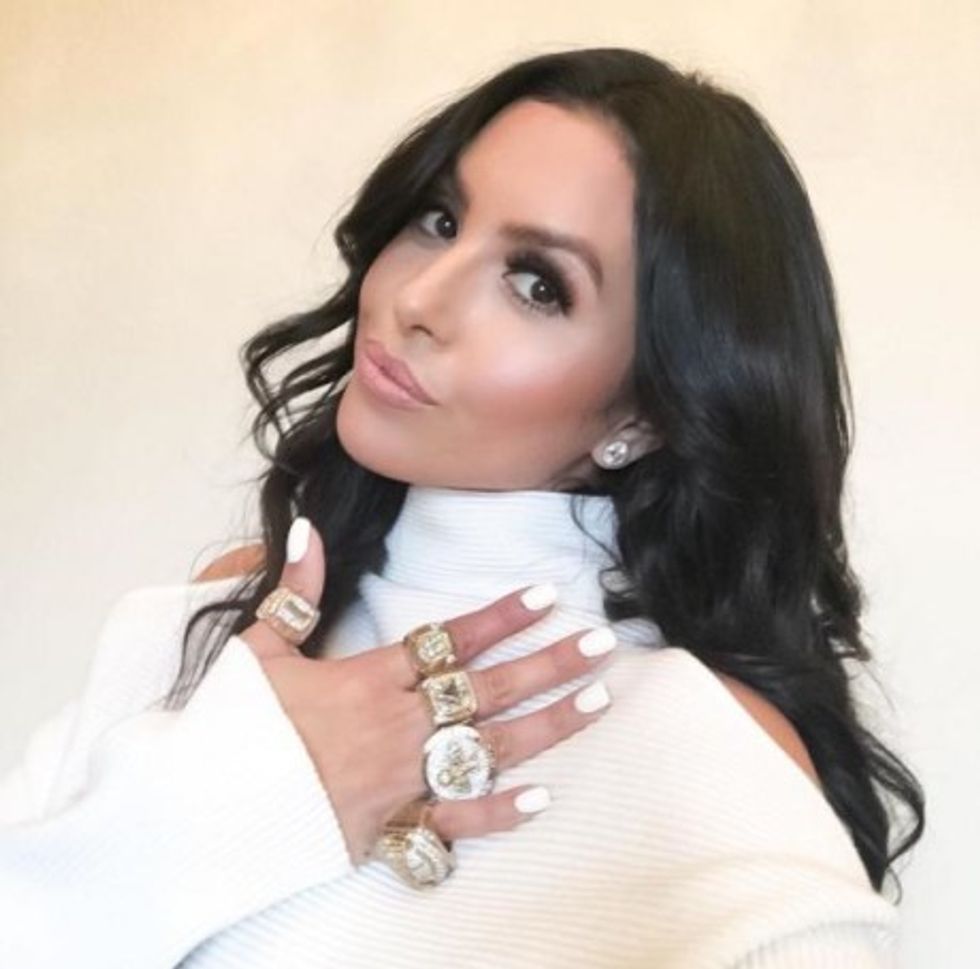 While Kobe's basketball career is coming to an end, the life she has lived for years is something she won't forget. Vanessa sat down with Giuliana Rancic's lifestyle site, FabFitFun.com, and gave a little insight into what her day-to-day life is like, as well as revealed if she'd ever do a reality show and why her mom is her biggest role model.
Check out some highlights below:
On Day-to-Day Living With A Husband Who Is Gone 75% of the Time:
I'm up at 6:30 a.m. every day with my girls and they have their own extracurricular activities so I'm at their games or practices until about 6 p.m. some nights. Then I take them home, get them ready for bed, take a shower and get dressed to drive an hour to LA to be at Kobe's games as often as I can. I certainly don't miss any games or events he specifically asks me or needs me to be at. So when you see a photo of me and I look "busted," you know it's been a long day!
On How Motherhood Changed Her Life:
Motherhood is the most rewarding and amazing thing that I think a woman can experience. I love my children more than anything and my goal is to be the solid rock and constant security for them. Motherhood has most definitely taught me to be selfless, patient, understanding, and to always think of my children and their very best interests before thinking of my own. I stay balanced by trying to schedule an hour of "me time." Even if it is an hour of paying my personal trainer to kick my butt.
On Hanging Out With Her Family:
My girls, Kobe and I are extremely competitive and we have "teams." Usually, Natalia and I are on the "Fabulous" team and Kobe and Gianna are on the "Mamba" team. We love playing Scattergories, Catch Phrase, the card game Speed, jumping on the trampoline, cooking out on the grill, and watching our girls play in the swimming pool. Kobe and I stay on the same team when we play against friends and family. Otherwise, we have to play two out of three games to determine who the "real" winner is.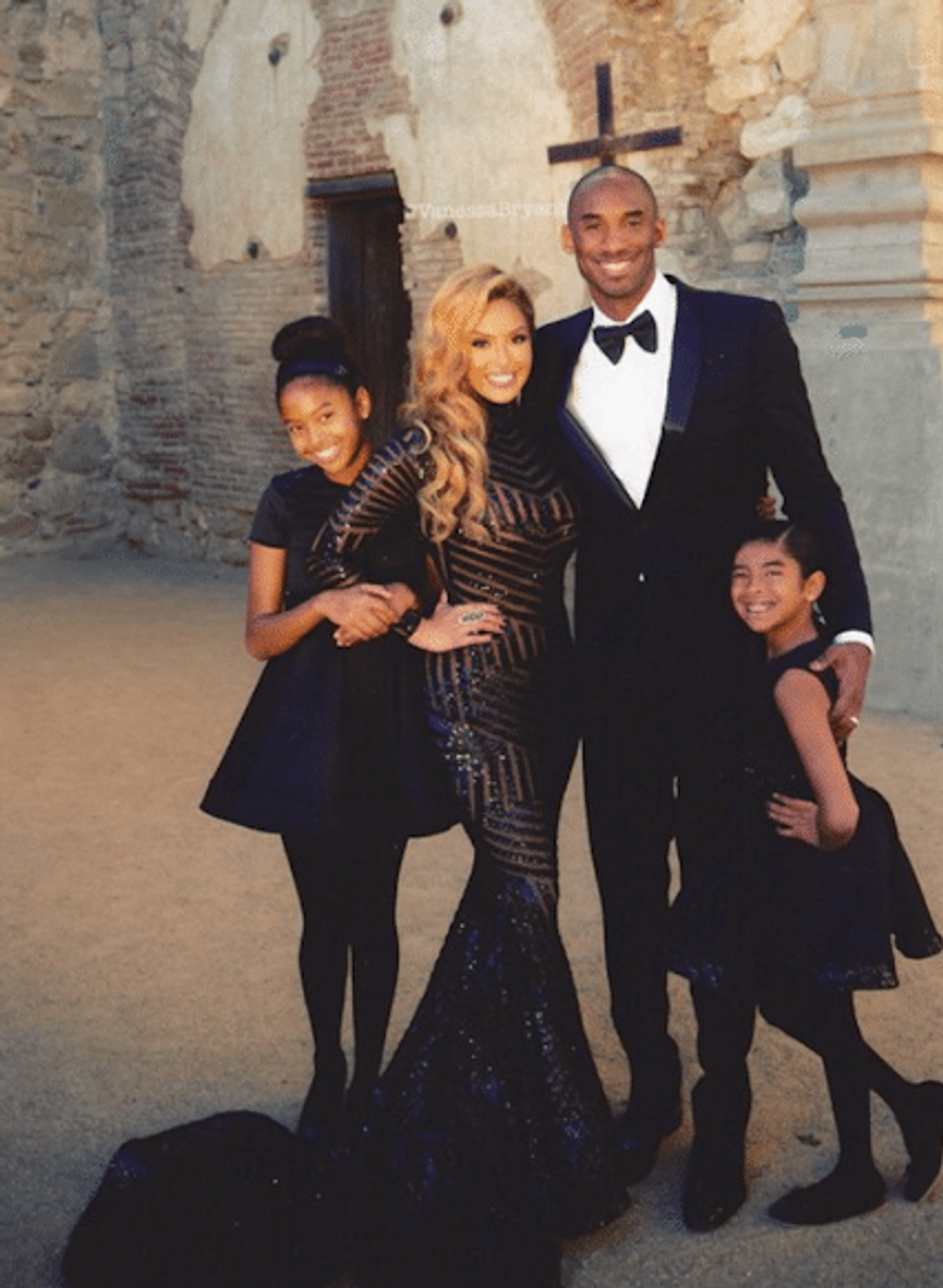 On If She'd Every Do Reality Television:
Absolutely 100% no. Kobe and I were approached to do a reality show after Nick and Jessica started Newlyweds, then they wanted my friend La-La and I to do one, years ago. I really enjoy my privacy and I love being my goofy and sarcastic self with family and friends. I certainly don't want to enable people to think they have a significant opinion on what goes on in my life.
On Her Mother Being Her Role Model:
I have several role models. But I admire my mom for being an independent single mother and sole provider for my sister and me. My mom raised my sister and me as a single parent until she remarried. Thankfully, we never went without anything we needed, but I certainly am grateful that my mom worked two jobs, owned our home and didn't ask for anyone's help to support us. It certainly wasn't easy though. I most definitely have compassion for people who have been dealt unfortunate circumstances.
I admire her for teaching me to be compassionate and giving, and teaching me to be a person of substance and character and not feed into what people think or falsely accuse me of being. I think that's why people always gravitate to her for guidance. I'm sure those are some of the reasons my husband has a great and close relationship with my mom even though she's not his own mother.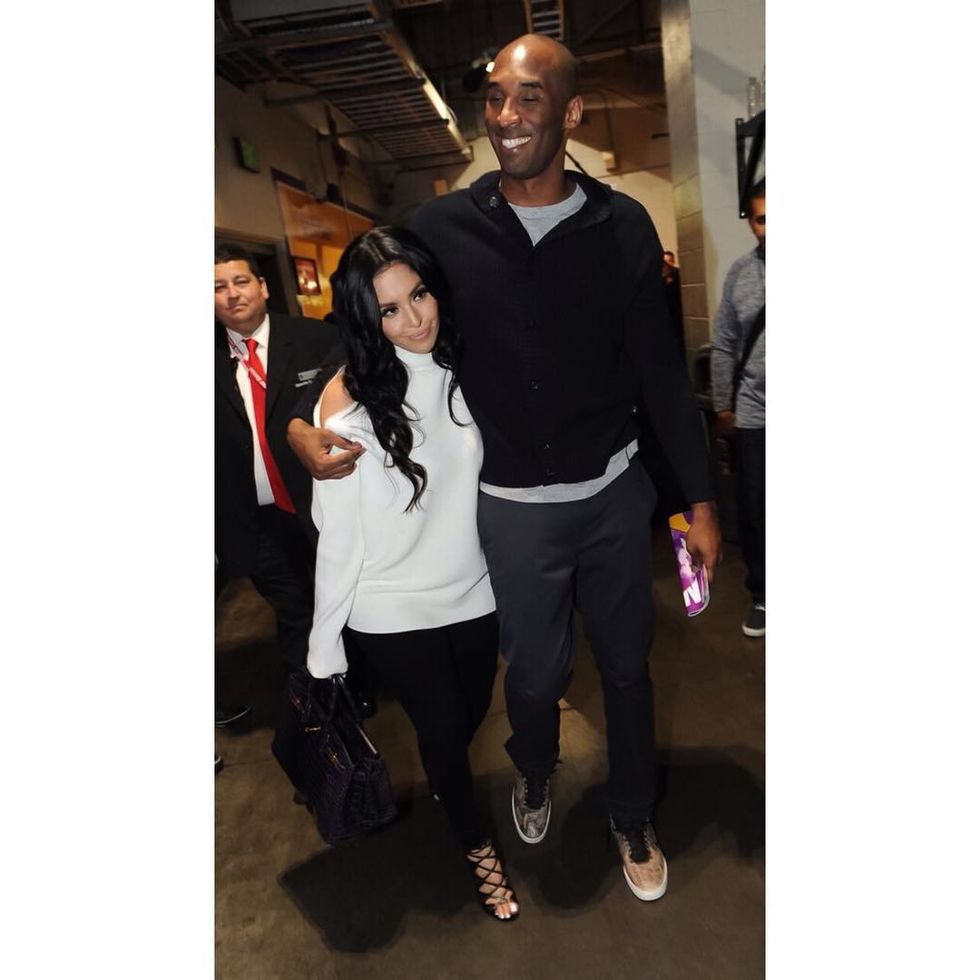 You can catch the rest of Vanessa's interview over at FabFitFun.com!