It's Election Day and the polls are heating up, fast.
---
In an election that seemed to have been handed to Hillary Clinton before she even announced her candidacy, the tables have turned relatively quickly with many voters still undecided, voting for third parties, or simply refusing to be #WithHer.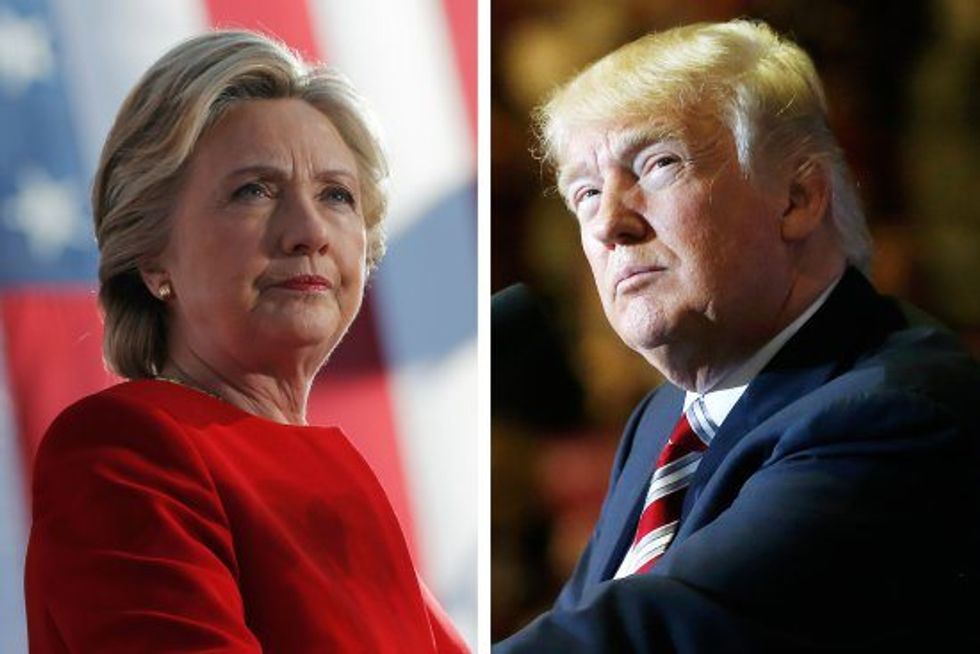 time.com
With the current climate of race relations in the United States, both Democratic and Republican Party candidates have tried to pull out all of their tricks in order to secure what many refer to as the "black vote". In fact, it was reported during President Barack Obama's first term that the black and Hispanic vote both played a large role in his election. While Donald Trump may not have been able to pull out the heavy hitters like Hillary Clinton has (hello, Beyonce and Jay-Z), he has tried to enlist the help of African American churches and also Don King (if you have to ask who he is, you probably don't need to know).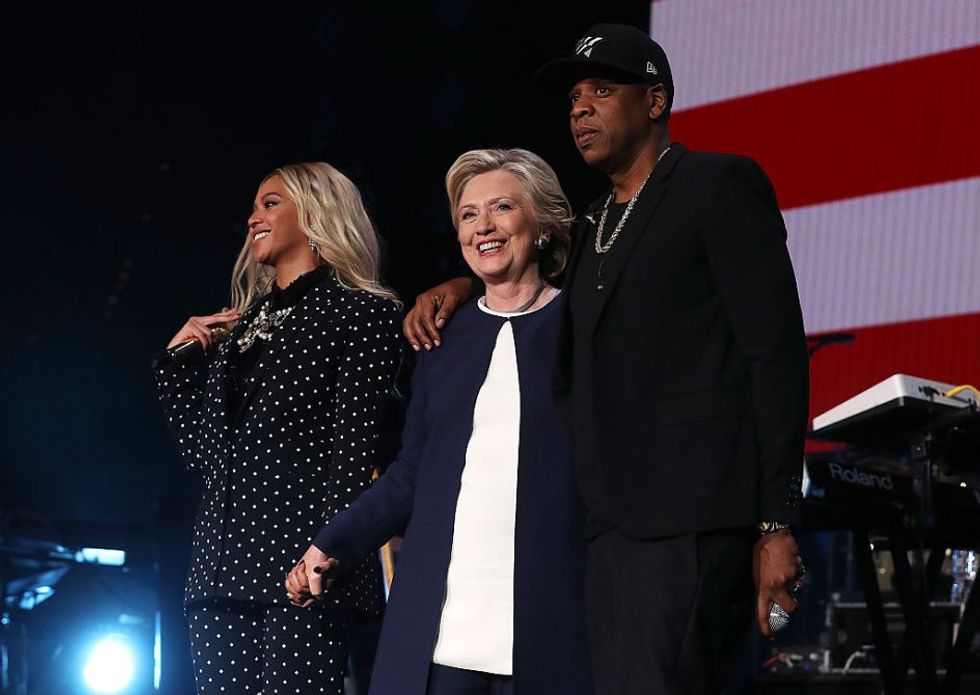 Earlier today, the internet trolls were in full force as many individuals who claim they are #BlacksForTrump announced that the Hillary Clinton campaign team had paid Beyonce and Jay-Z a great sum of money in order to perform at a Cleveland campaign event. Reports have not been denied or confirmed, but in all honesty as a white woman, Hillary will never be able to relate to an African American woman and her struggles, but she sure does know the way to any black woman's heart is a good Beyonce and Jay-Z Concert.
These concerts have been entertaining and it has been exciting for college students to have Hillary bring their favorite celebrities to their HBCU homecomings. But, is this really helping her secure votes? Early reports are showing that African Americans are failing to vote at the high levels they did four years ago in several states and this alone has prompted a sense of urgency within the Hillary Clinton campaign.
So what is it that has many black voters not supporting her?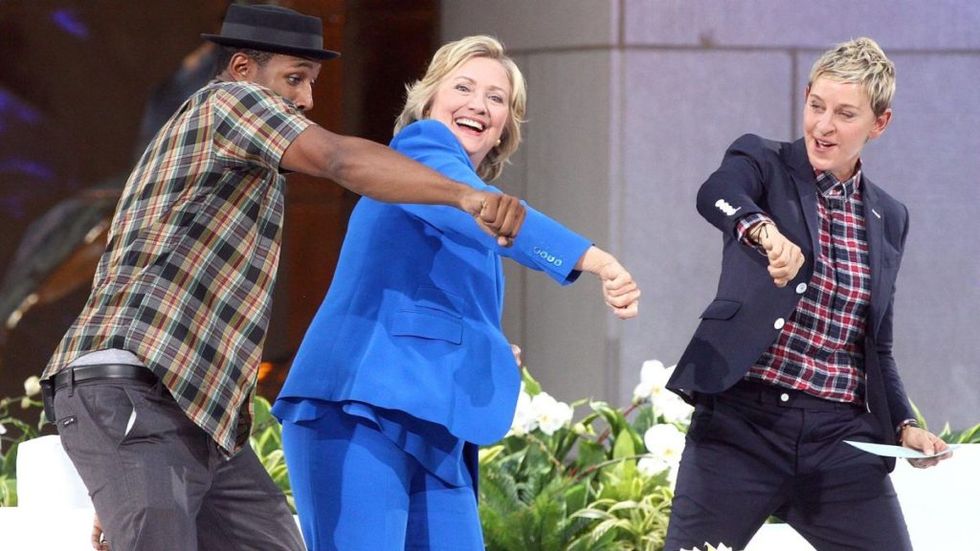 It stems from several things, one of them being that many voters feel as if she tries too hard to gain their support (have you guys seen her Breakfast Club Interview or even her Nae-Nae?) or maybe it's that many can't seem to forget that she supported a bill that put many of our black men in prison years ago? Whatever the case may be, a vote not for Hillary is not necessarily a vote for Trump but it is a vote that says you're okay with continuing to move backwards in a nation that just 8 years ago elected its first black president.
The question now remains, will the countless celebrity endorsements help Hillary clinch the Black Vote or will it only leave black voters feeling as if their votes can only be won through celebrity endorsements.
[Tweet "If you don't stand for something, you're guaranteed to fall for anything."]
Only time will be able to answer that question but, for now, channel those negative emotions that you have towards either candidate and just go out and vote.
If you don't stand for something, you're guaranteed to fall for anything.