Making a name for yourself is hard. Making a name for yourself when your claim to fame is a famous ex or two--is damn near impossible.
It's hard out here for a woman. It's bad enough that in most cases, we have to work twice as hard to get only half the credit for almost anything we do. But let's face it, when you come into the industry as the girlfriend, wife or trophy piece of a celebrity, nine times out of 10, unless you were famous before him, you may find yourself never living down the association, which can be annoying for some, but downright insulting to others. Just ask Amber Rose.
---
The other day, Amber took to Instagram to let GQ magazine have it for what she ultimately felt was her being wrongfully called out her name. The 32-year-old mother and model, who is featured in this month's issue of the men's interest mag promoting her upcoming book, How to Be a Bad Bitch, wasn't too pleased with GQ after she caught wind of a very colorful caption that helps kick off her interview. It reads:
"Amber Rose wrote the book on it. No, seriously: Kanye's infamous ex, Wiz Khalifa's baby mama, America's toughest bald babe since Sigourney Weaver in Alien 3, is about to publish a book of life lessons called How to Be a Bad Bitch. Like Amber herself, it's all heart. Unlike Amber, it's not that thick. The teen stripper turned megalomanic muse spoke to Carrie Battan about her beautiful dark twisted journey to the top."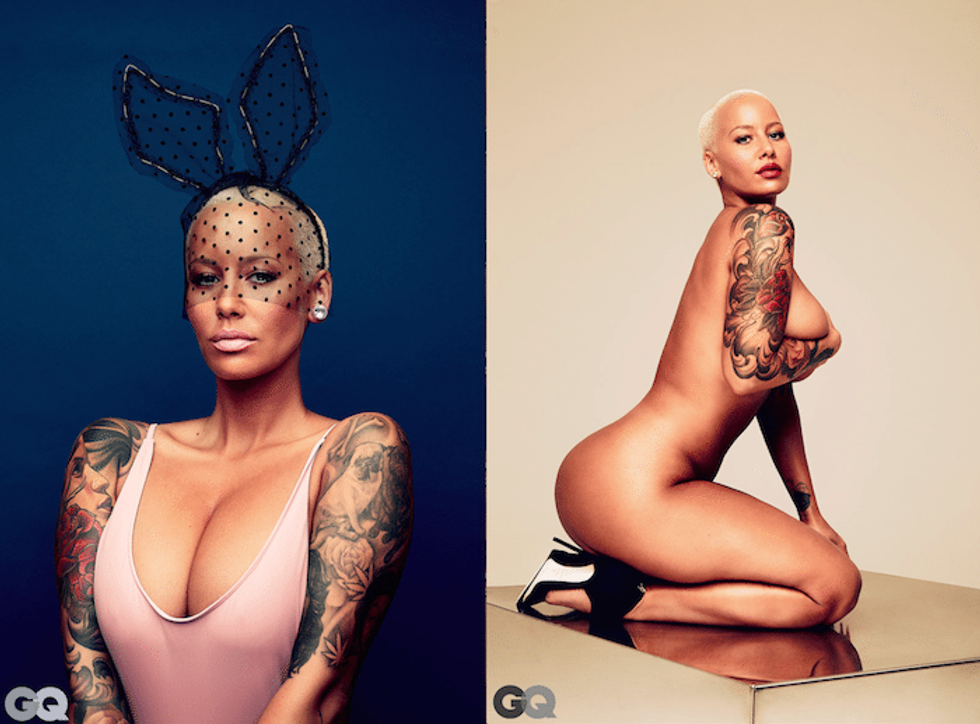 Not being one for the shade, Muva was insulted with the introduction, seeing as to how she tried her hardest to center her interview around book and her brand, and not just her life as a famous ex.
"Really @gq??? I'm so much more then Kanye's Ex or Wiz's baby's mama. Damn, why the fuck did u guys reach out to me for this article and photoshoot? To dumb me down? I talked about feminism and my Slutwalk...Wtf nice title smh I expected so much more from u guys and I'm so disappointed. I was so excited to be featured in GQ not realizing I was shooting for a tabloid. My slutwalk was for ignorant shit like this. Oh "Her beautiful dark twisted journey to the top"? Nice pun. Negative af. Thx for nothing."
I guess GQ figured "Wiz's Ex-Wife" was far less suitable considering the couple's divorce last year. Shade much?
When the actual interview debuted along with a few sexy pics, it was clear that Amber tried best to steer clear of talks about her exes, instead honing in on being the independent divorcee, the proud mom, and the focused feminist. She spoke proudly about how far she has come, and boasted about her many cars, assistants, and the posh Hollywood Hills home which she owns to show for it all.
However, there is no living down her introduction to the limelight, which of course was by way of ex-BF Kanye West back in 2008. The two dated for a couple of years before officially calling it quits in 2010. Afterwards, Amber would go on to start a relationship with rapper Wiz Khalifa two years later, and those two would go on to get married and have a son before their divorce in 2014.
But it did make me wonder--can women introduced to Hollywood by way of a famous affiliation ever shake off the association?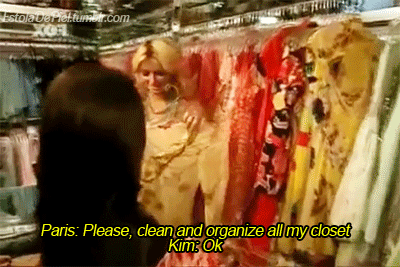 Kim Kardashian is an example of this. Although born into a wealthy family by way of her late dad, Kim was first introduced as a socialite as Paris Hilton's best friend and assistant at the time, and would make cameo's on Hilton's reality show The Simple Life before of course garnering enough fame to hold her own show. What skyrocketed Kim's career into a space of superstardom was when she made a sex tape with then boyfriend, singer Ray J--a tape that was later leaked and sold for millions to Vivid Entertainment.
Amber even points this out in her GQ interview when recounting her feud earlier this year with sister Khloe Kardashian:
"[Kim] made a sex tape and put the whole family on. Not that there's anything wrong with that. I think it's f**king awesome that she did a sex tape and made millions of dollars for her family. But let's not forget where we came from. Because I didn't.

She probably had a f***g blast [making a sextape]. And guess what? At the time she was in love with that guy. So don't think you're better than me, because we've all had trials and tribulations."
And although Kim would go on to date a few high profile celebs and athletes there after, there is no denying that the affiliation of her as an assistant, Ray J's ex, etc. is certainly a thing of the past now, as both Kim and her entire family have all managed to make an entire name and brand for themselves since then.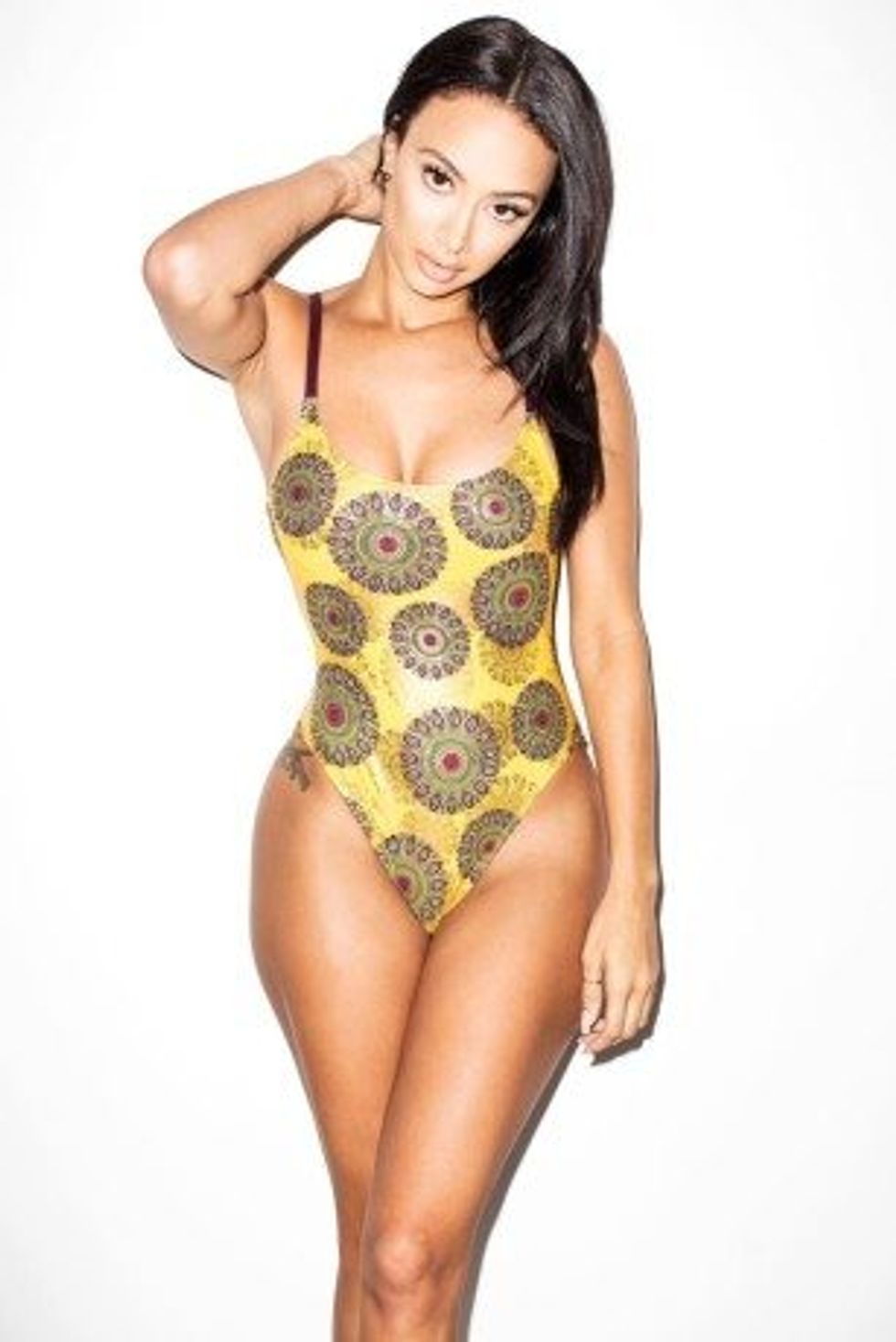 Even model and reality-star Draya Michele, who was first introduced to the world as singer Chris Brown's girlfriend, would later go on to be on Basketball Wives LA as a catalyst to the cast aka, the non-wife and young vixen who doesn't deny having dated and been affiliated with a few ball players.
However, through her endless years of pushing her extremely popular swimwear company Mint Swim, a decision to peel back from filming BBWLA, and drastically toning down her image, The 31-year-old Draya has come a long way. Before Draya and her now fiancé, football player Orlando Scanderick, decided to share a home and blend their families, at one point people would not let Draya "the mother and business woman" live.
Now today when Draya receives press, you can see her referred to as everything from "Mint Swim CEO" to a model or actress, but as far as being an ex-this, or a girlfriend-that, is simply a thing of the past!
A more recent example is model Karrueche, ex-girlfriend to Chris Brown, who is quickly shedding that association with her ex-boyfriend of five years through some major image revamping and back to back independent movie roles. And considering how that relationship played out in the public, that might just be one of the hardest names to come up from under. However, as Karrueche explained in her interview with Big Boi in the morning earlier this year, she is determined to try:
"Unfortunately people continue to tie us and I get it. But as I continue to grow and do more for myself, it will separate and I will be, 'Karrueche the Actress,' or 'Karrueche the Model,' so yeah, I have not had any contact [with Chris since the split]."
So it's clear that an independent life after an ex is possible, even though it takes time.
I think of Amber and I wonder what is so difficult for her to shake off living in the shadows of her ex? After all the press discussing her past as a teen stripper to where she is now, her Slut Walk in LA intended to empower women and victims of rape, to her self-esteem manual How to Be a Bad Bitch, you'd think there would be plenty more to discuss, but it's clear that it's hard out here for Muva to catch a break.
Even in GQ, the interviewer mentions Amber's extensive editing of the 250+ paged How to Be a Bad Bitch, saying:
"In the final result of the book's editing [Amber] carefully avoids naming names and digging too deeply into her romantic life. This surely means the book won't sell as well as it could, but for Rose, it's worth the tradeoff. She's constantly walking the line between using her past to lift her to new places and pretending it never happened. She says: "I've worked so hard, and I'm still building. And I don't want no one's name associated with me."
Well, we guess only time will tell if we'll ever get to know Amber solely as an author, actress and slut-shaming activist, and not her association with her exes!