This ain't the old school pages of your pappy's men's mag--but that might not be such bad thing.
---
Playboy Magazine has gotten a makeover.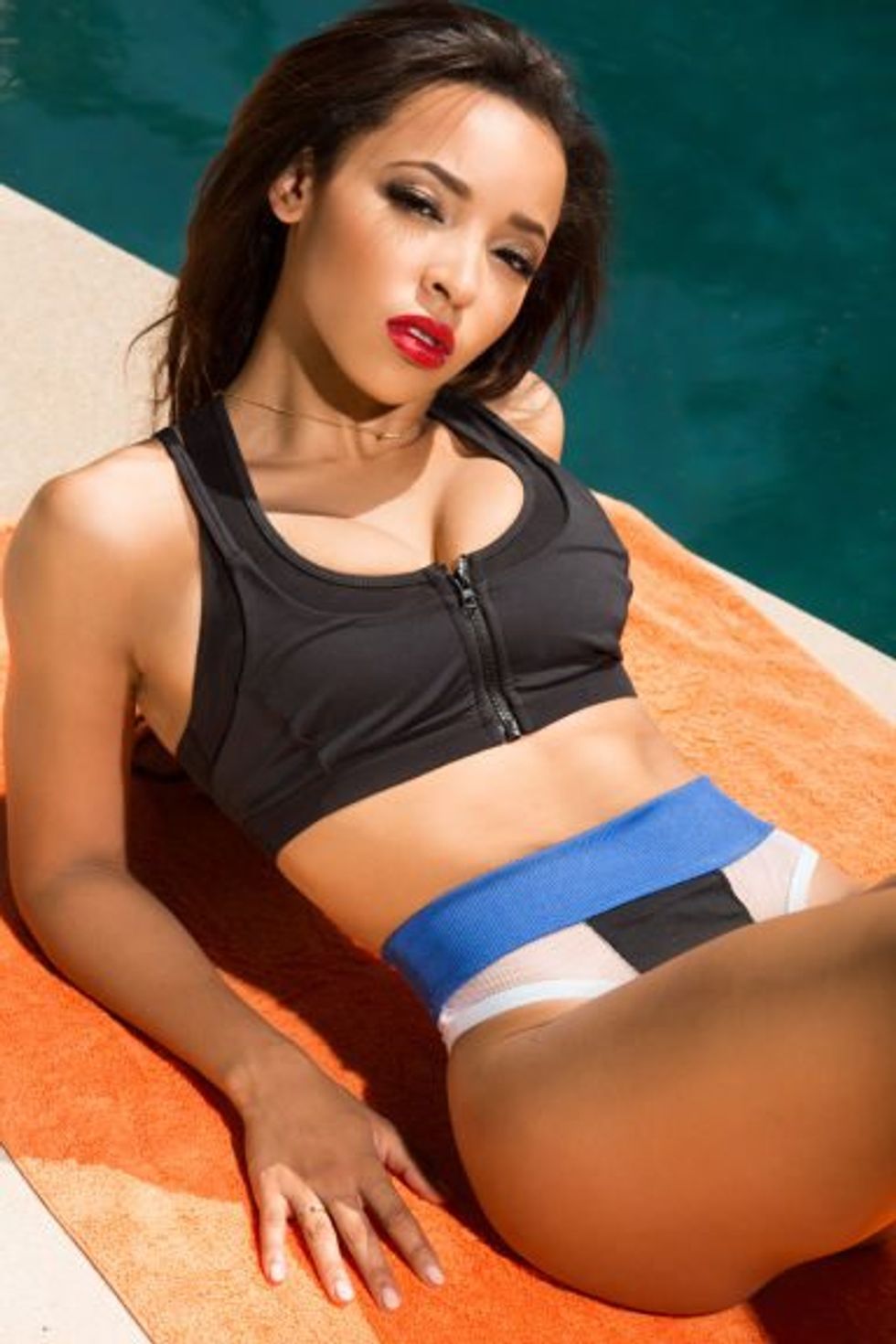 Recently, singer Tinashe got her sexy on between the sheets of the infamously raunchy publication, and she didn't even have to take her clothes off. Styled in a number of sexy swim pieces and Flashdance inspired athletic wear you wouldn't dare actually wear to the gym, the 22-year-old entertainer partook in a steamy photo shoot that could possibly be best described as a "tasteful turn-up."
In light of the the recently announced resigned initiative to remove all nudity from the pornographic-proned publication, Tinashe's plethora of photos were more along the lines of modest compared to Playboy's past spreads of T&A.
Inside, the "2-On" singer, who recently debuted her Chris Brown assisted-track "Player," off her upcoming album Joy Ride, spoke about sexuality influencing her body of work. She said:
"Sexuality has always been part of who I am as an artist—emphasis on part. I'm an all-around entertainer, my own creative force, and I'm bringing something fresh to the table."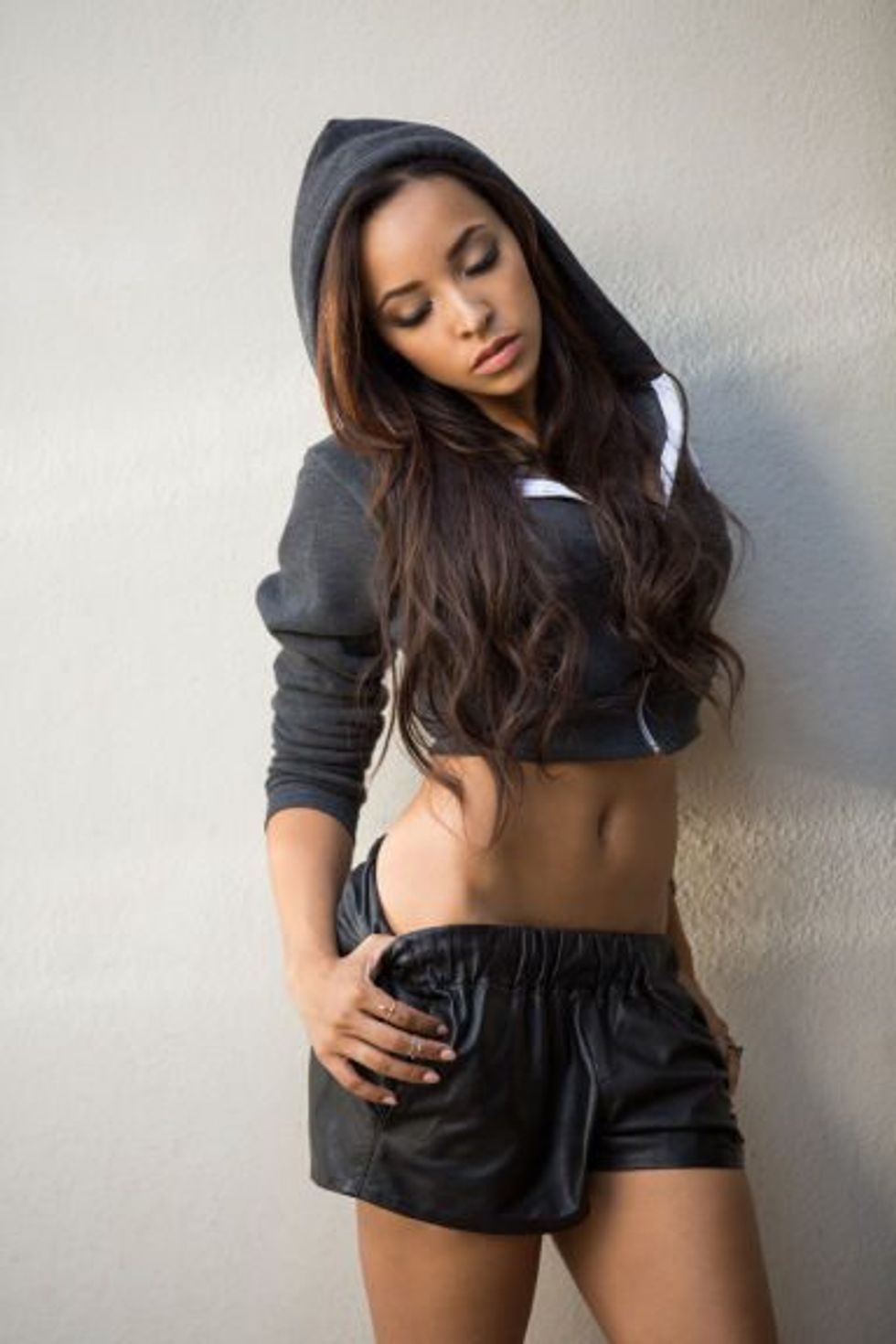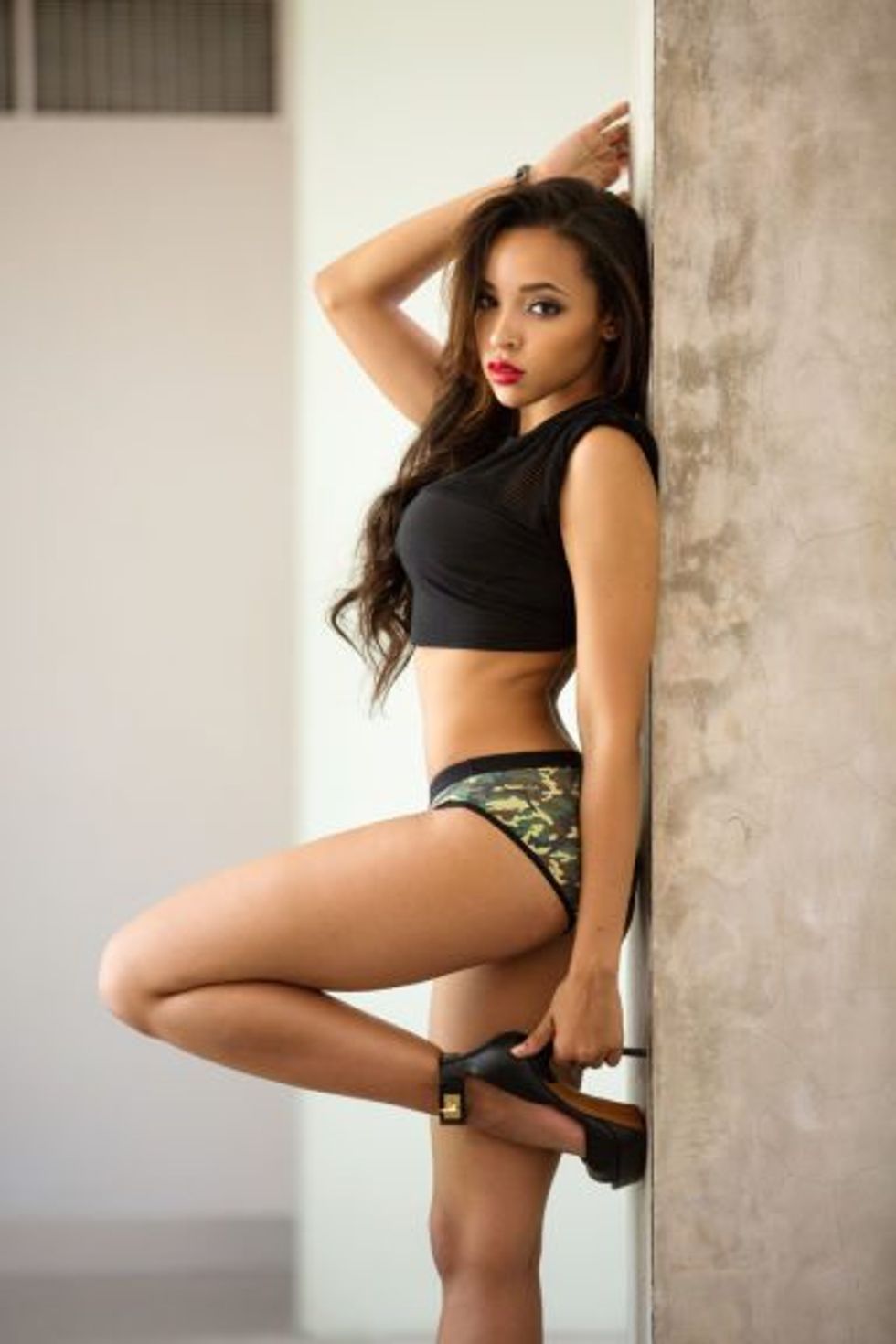 According to the New York Times, the longstanding 40 year publication and pioneer of mainstream pornographic images will officially put the ax to nudity come Spring 2016. However, in the meantime, Playboy has begun buttoning up (literally) all their more salacious spreads. If you're wondering why, well--you can thank new media for making porn nothing but a click or swipe away!
"As part of a redesign that will be unveiled next March, the print edition of Playboy will still feature women in provocative poses. But they will no longer be fully nude. Its executives admit that Playboy has been overtaken by the changes it pioneered. "That battle has been fought and won," said Scott Flanders, the company's chief executive. "You're now one click away from every sex act imaginable for free. And so it's just passé at this juncture."

For a generation of American men, reading Playboy was a cultural rite, an illicit thrill consumed by flashlight. Now every teenage boy has an Internet-connected phone instead. Pornographic magazines, even those as storied as Playboy, have lost their shock value, their commercial value and their cultural relevance."
According to the Alliance for Audited Media, the publication's circulation has also dropped from 5.6 million in 1975 to roughly about 800,000 today. Many of the magazines that followed the Playboy aesthetic and pornographic model have [also] disappeared.
With social media hashtags ranging from everything from #EggplantFriday to #TwitterAfterTheDark, "parental control" is nothing but an old-wives tale that follows the usual "back in my day" anecdote. These days, Twitter and Instagram feeds are flooded with things that would put even Playboy to shame. Not to mention, with the FCC guidelines on television changing throughout the years, soft-core porn can now be found on most primetime television programming, from FOX to ABC Family after 8pm.
You've got to admit that the prestige once held for the naked human form is long gone for most. Many are desensitized by the accessibility of nude images, while the actual act of covering up may actually be the new-"nude."
Question is-- are we really about to start buying Playboy for their literary body of work?
In the meantime, catch Tinashe's photo shoot with Playboy in the gallery!