If I could talk to my 10-year-old self, I would tell her not to be jealous of envy. 
---
The little black girl with curly hair who got straight A's in class sitting right next to me, 
I would tell her, 
Rather than pointlessly making every other girl into enemies, 
It's much better to form a friend...
These are the lines from Ernestine Johnson's latest spoken word performance, "Formation," that brought back a flood of memories and emotions for me. Memories and emotions of how painful it is to make friends with girls when you're young, and how much it hurts to see black sisterhood diminished when we don't support each other.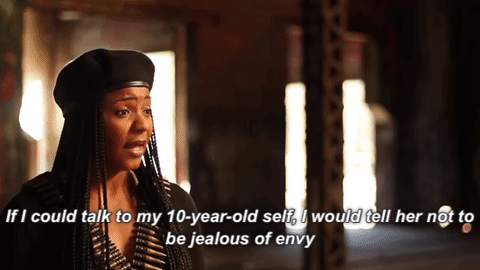 In her latest performance, Ernestine has some very real talk about the power that women could possess if we supported each other more. With visuals of little black girls playing with each other in all of their natural haired glory, she begins her piece describing the life advice she would give to her younger self when it comes to being friends with other girls. She reminisces,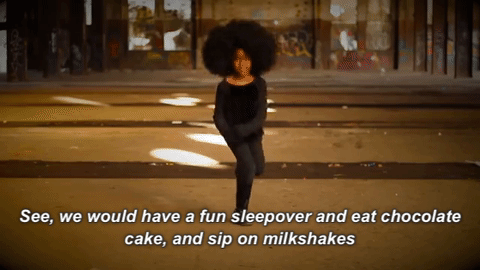 And instead of feeling inadequate like I was the class dummy, 

I would invite that same little girl over after school, 

And ask her if she would teach me how to study. 

See, we would have a fun sleepover and eat chocolate cake 

And sip on milkshakes

We would let our 10-year-old dreams and ideas unfurl

We would jump on the bed, watch Destiny's Child videos, and scream out 

"Girls rule the world!"
What Earnestine describes is a dream friendship. Looking back, I would have killed to have formed a bond like this with any girl during my elementary school days. Instead, those years were filled with forming alliances with one or two girls at a time, with jealousy between myself and more popular girls being the main reason why our friendships never came to be.
Ernestine continued describing the outcome of amazing, black girl alliances, and why that support matters.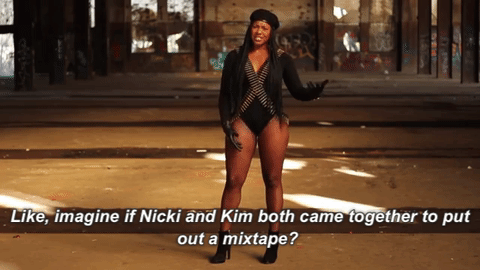 The Bible says two are better than one, because there's good reward for her labor

So when your sister falls, you'd be the one there to save her

But woe to her who falls when she's alone, 

And has not another to pick her up

Or lift her up

When we hold each other accountable, we leave no room for jealousy or hate to interrupt. 
Toward the end of her poem, she goes back to her younger self, and offers some encouraging words that would make her feel more empowered, worthy, and fearless.
This performance is so deep, that you have to look at the whole video to get all of the feels. Check out the full video below.