There's nothing more comfy than slipping on a warm, thick cable knit sweater when it's cold outside.
Well, thanks to nail technicians who like to keep their skills on fleek, you can now give your nails a matching cable knit design with the new "sweater nails" trend. Vogue Knitting provides 28 various versions of cable stitching that can also find its way on your fingers as part of your new nail art. That'll come in handy for those of you that love the trend, but want to switch up your style.
---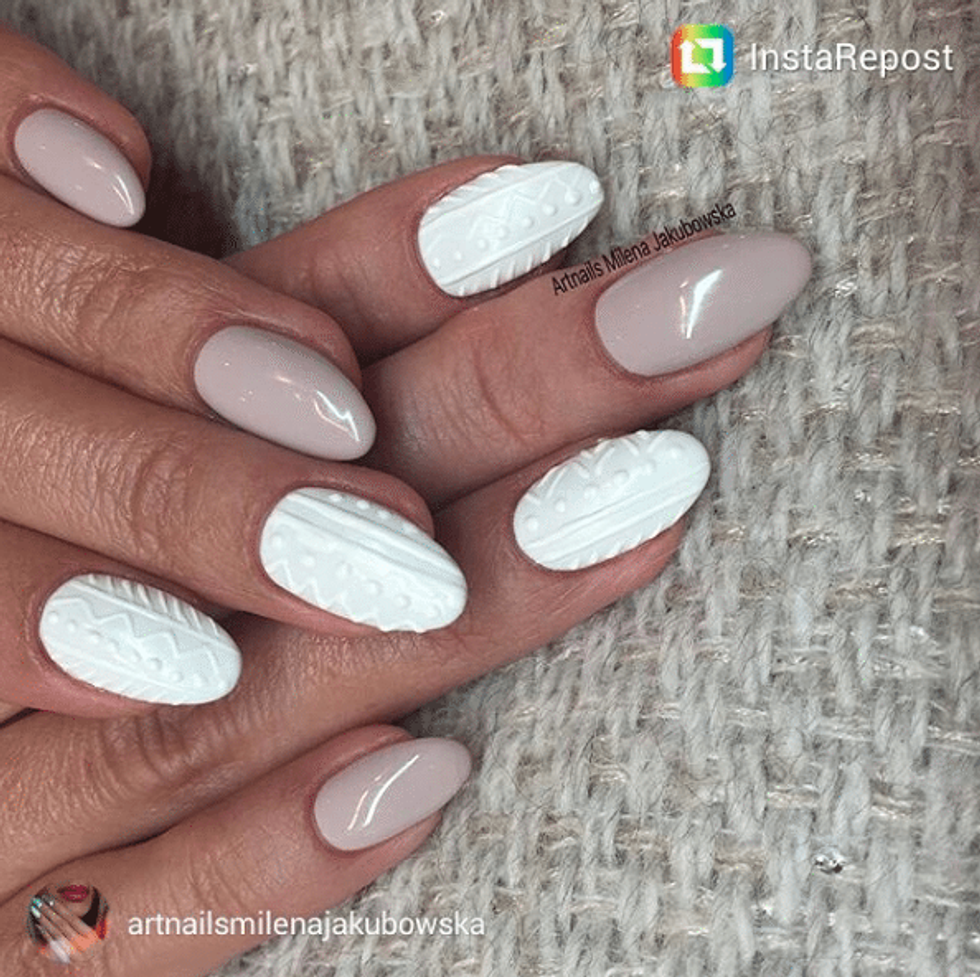 If you are a do-it-yourself kind of girl, beauty vlogger Ariane (abetweene) uses a pretty detailed method to show how you too can have the cute and cozy 3D design. If you're feeling froggy, here is how you can jump into this new nail trend in six steps.
1. Apply a base coat of polish, then dry in an LED/UV lamp.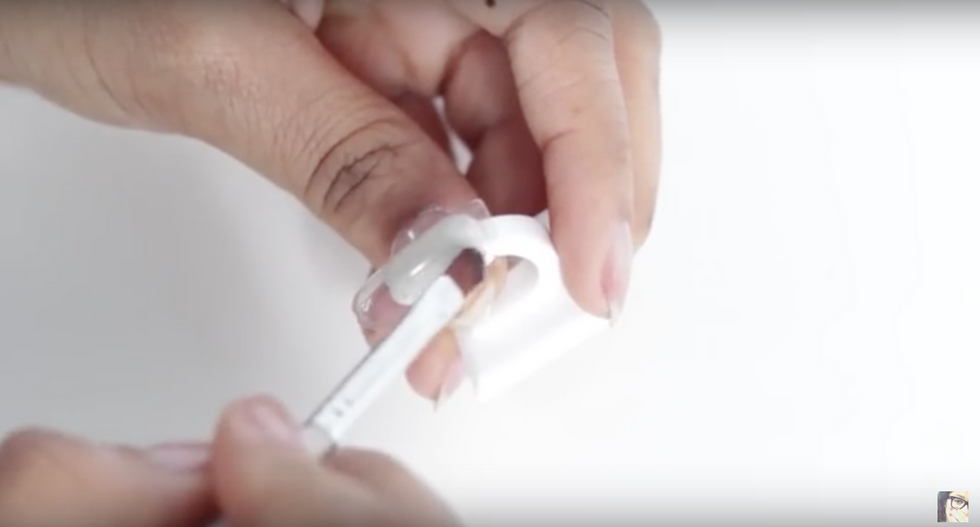 2. Apply a light colored base coat, and a darker top coat. Ariane is using a "heather gray" color for a base coat, and a darker gray color for the top coat.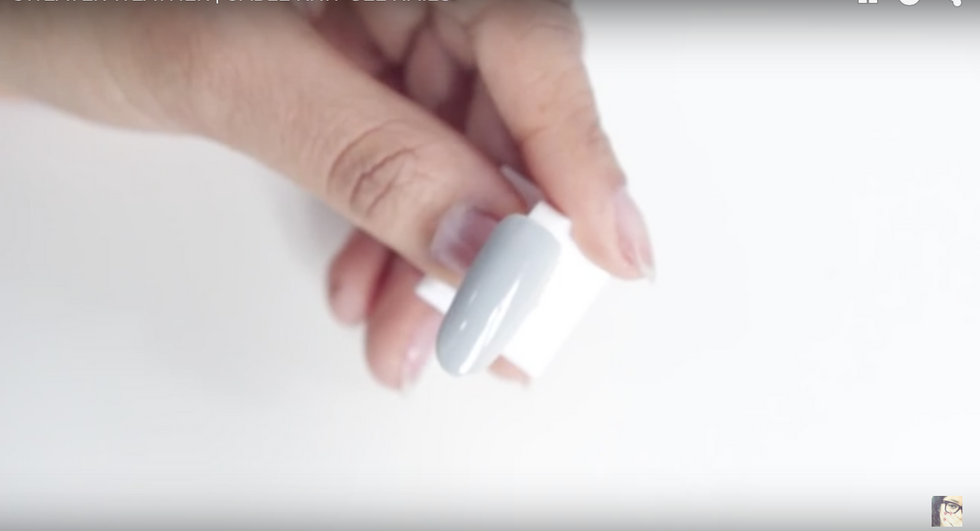 3. Mix your gel polish with 3D sculpting gel, or acrylic powder.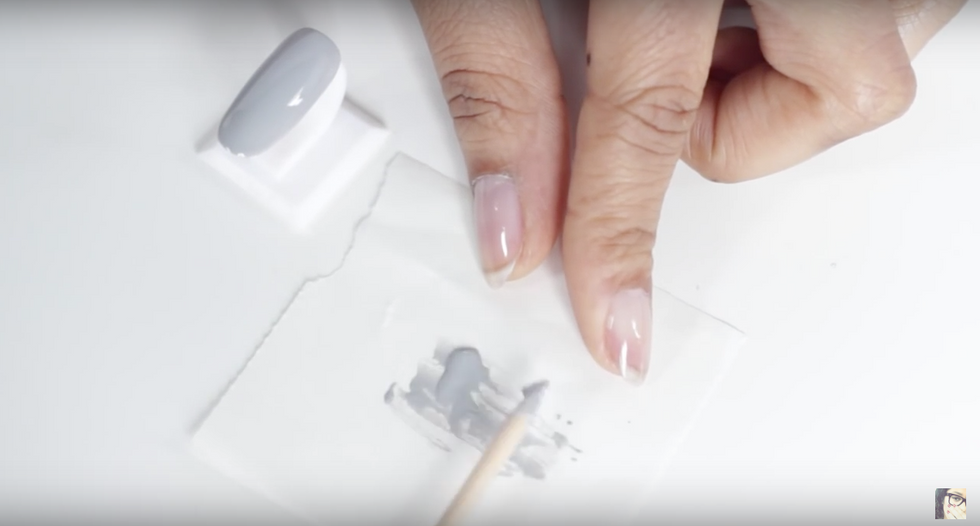 4. Use a dotting tool create a 3D sweater pattern on the nail. What she says she's doing when she creates the design is hovering over the nail, so that the gel pattern spreads a little when it hits the nail. Make sure you cure it in a LED/UV lamp when you're done.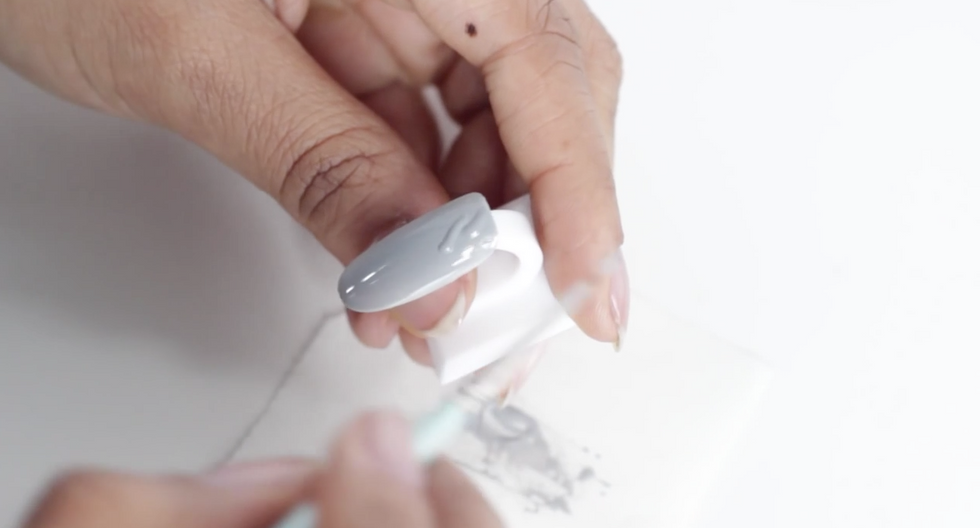 5. Repeat step 4, but this time use a lighter color to give more depth of a 3D impression. Cure it again in a UV/LED lamp.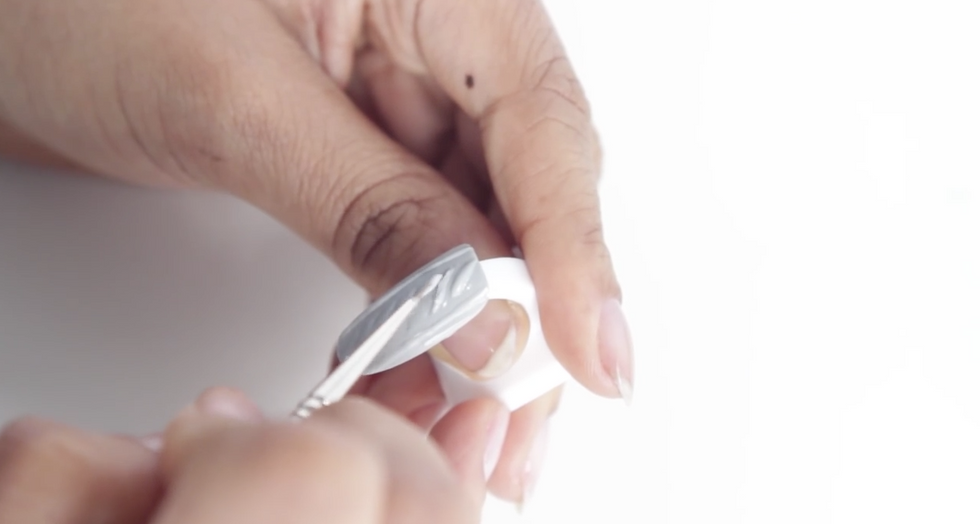 6. Use a gel top coat (remove some of the polish off of the brush), remove the inhibition layer with rubbing alcohol, and apply a matte coat. Remember to cure the nails under a UV/LED lamp. And here is your finished product!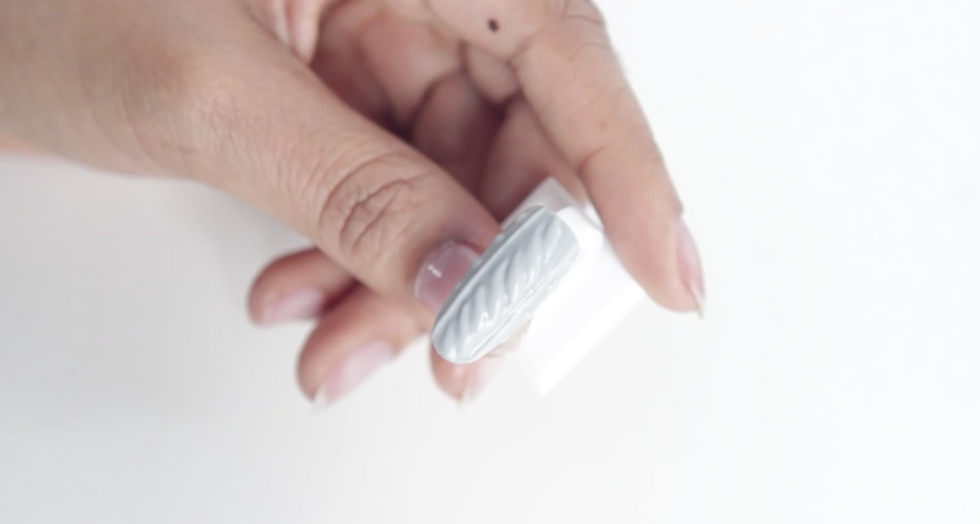 This design can be a little complicated for the "brush and go" nail polish user. But if you're an experienced crafter, this technique is perfect for you, and the finished look is nothing short of stunning.
Are you feeling it?
Take a look at Ariane's full tutorial below, and get a glimpse of some of our favorite #SweaterNails designs from Instagram in the gallery below.
Are you rocking the #SweaterNails look? Show us what you're working with on Facebook, Instagram, or Twitter!