When Drake said, "They go to school and do bottle service," he probably wasn't referring to the boss chicks in hospital rooms taking tests on the verge of giving birth. But when you're a woman on your hustle nothing will stop your shine, not even labor pains and dirty diapers!
---
If you think juggling motherhood and a household is tough, then adding anything outside of that is tough as hell, especially for new moms. When social media is not a cesspool of frustration, we get to see many mothers across the world putting on their superwoman capes and documenting their journeys into motherhood. But when we see mothers juggling motherhood and school, something special happens outside of a viral photo.
This week proved that women on social media are more than just waist-trainer and detox tea hustlers when thousands of mothers across Facebook stopped to give props to two new mothers balancing babies and school.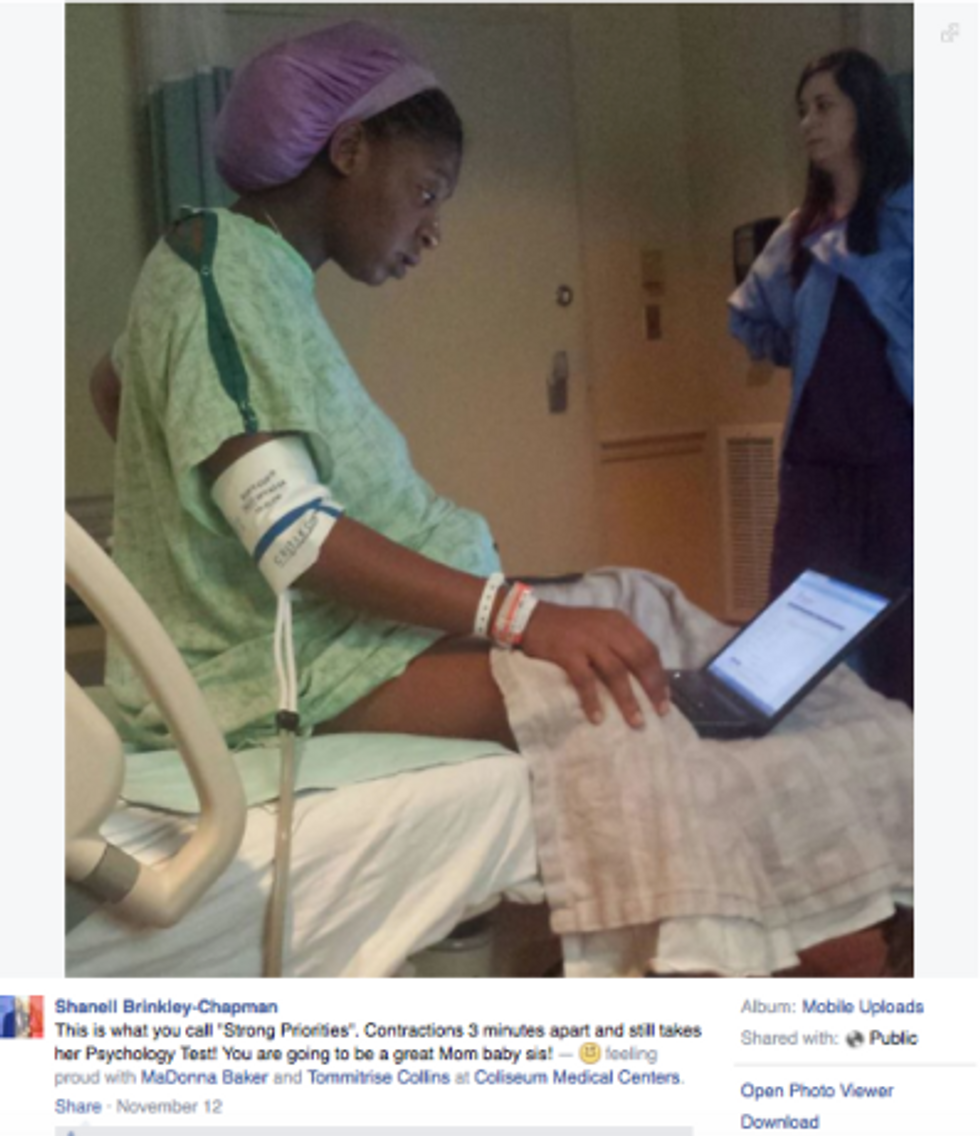 In one post, Shanell Brinkley-Chapman uploaded this photo of her sister, Tommitrise Collins, completing a psychology exam like a boss while in the last stages of labor! The caption read:
"This is what you call "Strong Priorities". Contractions 3 minutes apart and still takes her Psychology Test! You are going to be a great Mom baby sis!"
Get it girl!
The viral photo has been shared more than 12,000 times, and Shanell later posted that her sister gave birth to a healthy 7 pound 10 ounce baby girl named Tyler, proving that although balancing motherhood and an education can be hard, anything is possible if you have a good support system.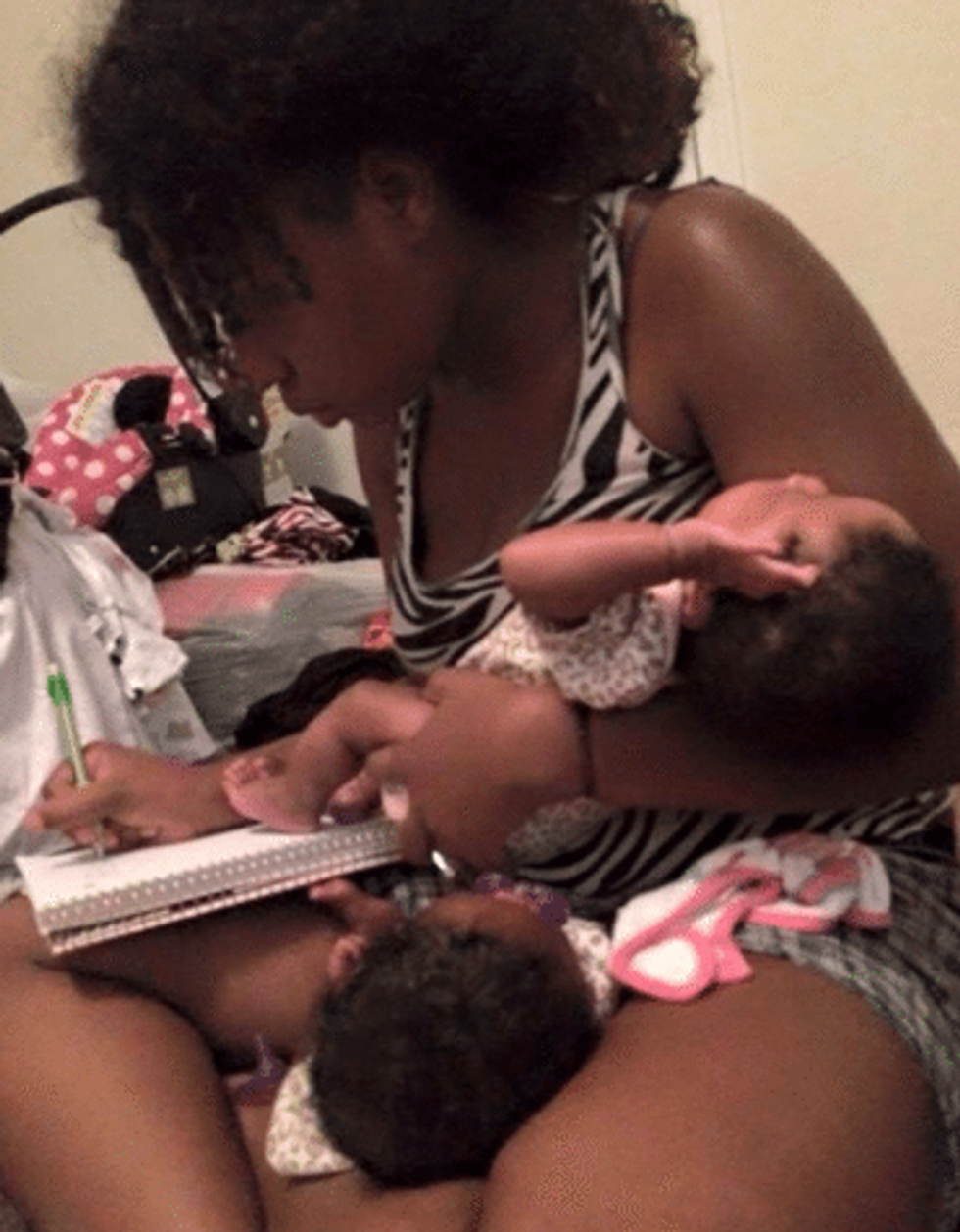 Facebook
Speaking of support, many moms across Facebook gave another new mom props when a photo of a woman holding her two daughters while engrossed in her studies hit the Internet. According to Madame Noire, the woman's name is Raven Grant, and her fiancé came home to find his beautiful wife-to-be studying for her nursing degree, while holding her four-month-old girls.
Although the photo was met with its share of criticism, plenty of moms uploaded their own photos or gave personal stories to encourage the new mom to keep moving forward with her goals.
Already, these women are big role models for their daughters. Congrats, ladies!
Are you a mom who successfully balanced motherhood and school?  Tell us your story in the comments!
Catch more college graduates giving us #momgoals in the Photo Gallery!