Leomie Anderson is gorgeous!
---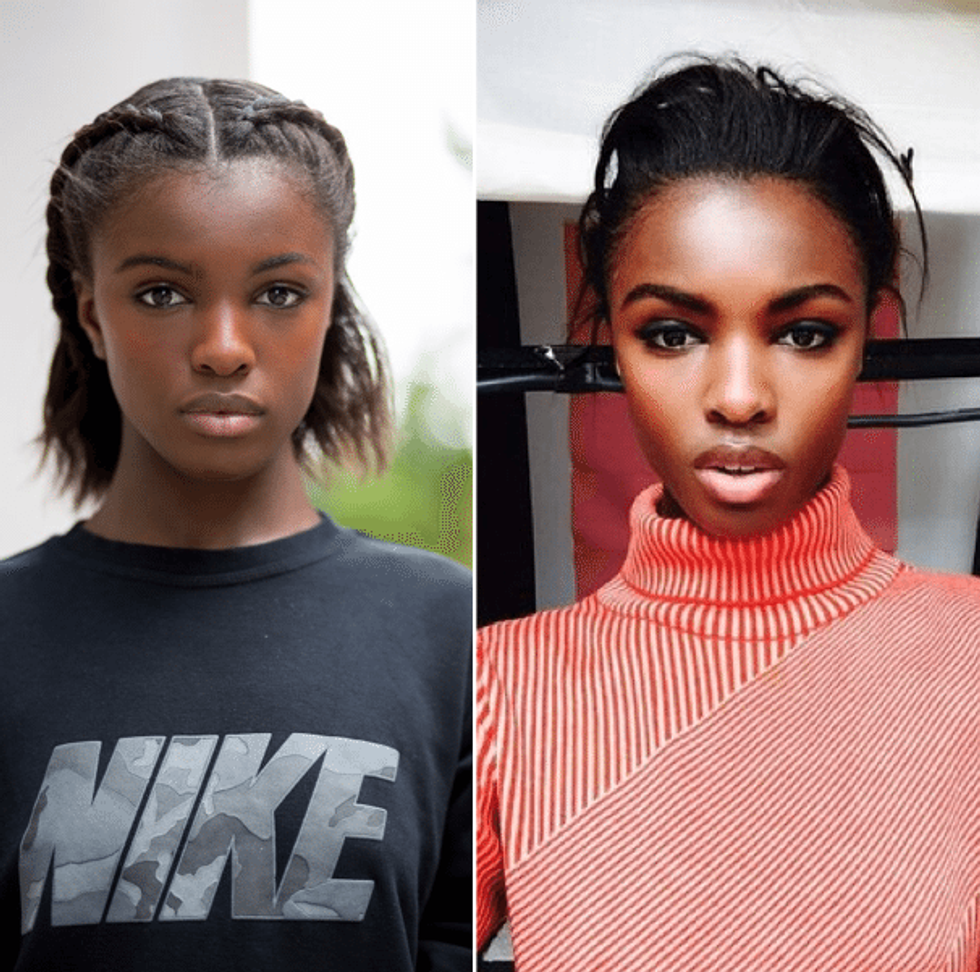 But she's not just another model, she's the up-and-coming "it girl" who is taking the fashion world by storm.
The brown-eyed beauty was discovered by a modeling scout at 14-years-old at a bus top in London, as she was coming home from school. Leomie could have taken the scout's number and made waves for herself in a new career field before she was able to legally drive, but she didn't accept the scout's attempts at recruiting her, because "stranger danger."
A few months later, Leomie saw the scout again, she took their offer, and signed with one of the top modeling agencies in the world--Premier Model Management.
After getting her feet wet in the modeling game, Leomie started a beauty and lifestyle blog called Cracked China Cup to build her brand. What we love about the site is that it is a platform that helps the beauty reach out to young ladies across the world, while teaching them the importance of self confidence and being yourself. She said that she wanted to show people that models were more than just pretty things to look at in a magazine.
That's just a piece of the story on how her career went from 0 to 100 in seven years.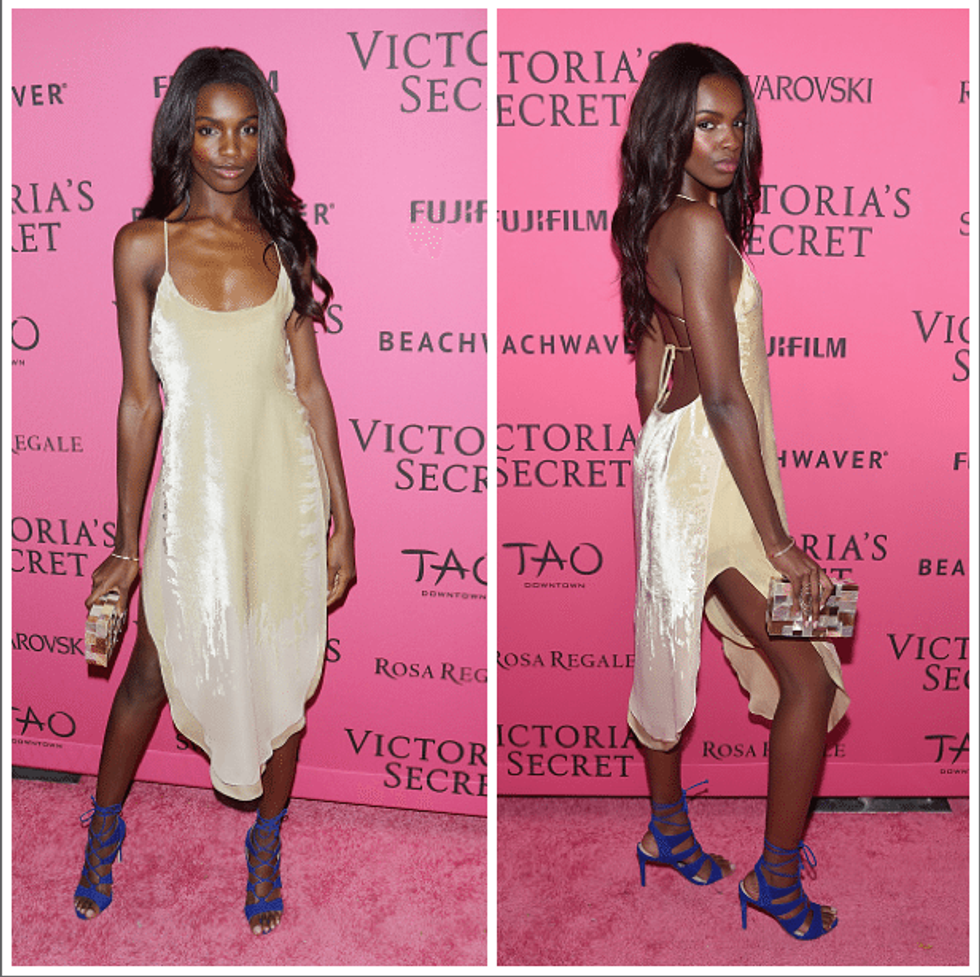 The model's bold personality is something to be admired. She's already modeled for top brands like Kanye West's Adidas collaboration, Moschino, and Top Shop, before recently landing a spot in the Victoria's Secret Holiday Runway Show. What's even better is that she did it all while being herself.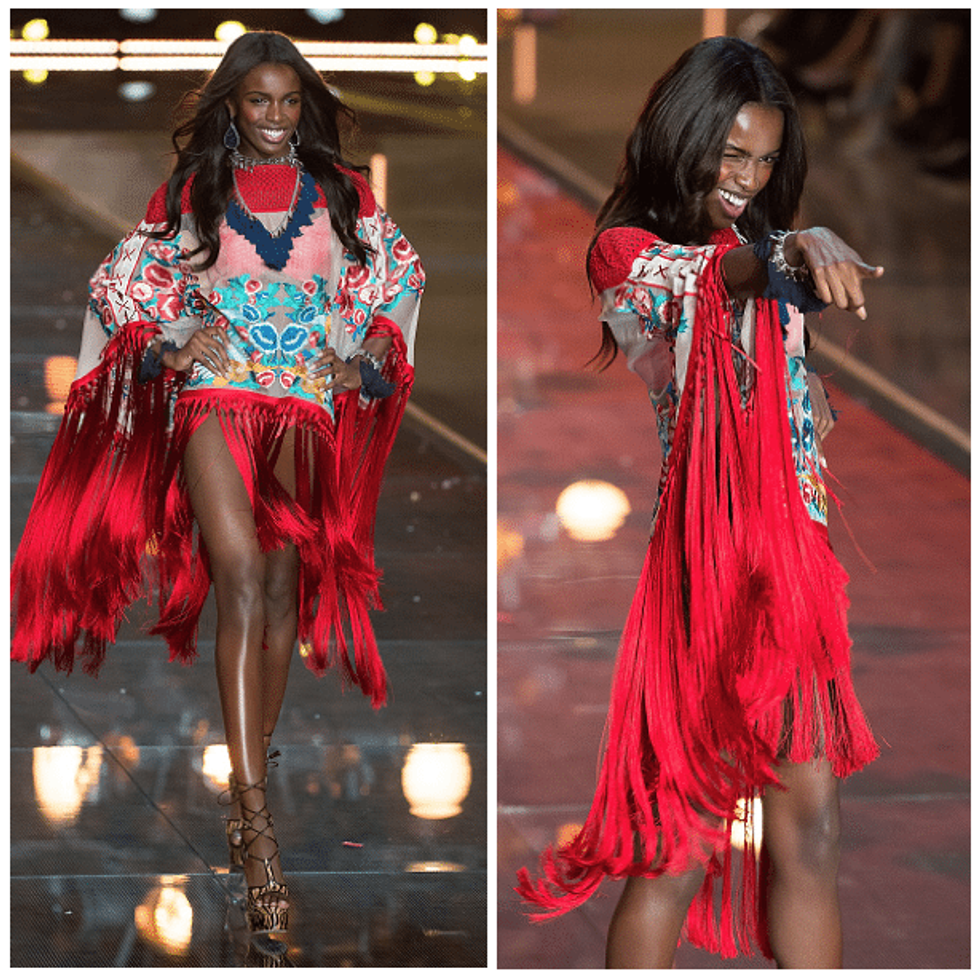 No really, she found that her dream job came when she was herself. In fact, here are six things that we absolutely adore about Leomie Anderson.
1. Her personality helped her land the Victoria's Secret gig
She's the real "Miss Congeniality," but she's also a testament to how you should never give up. Leomie says that she's auditioned with VS before, and she wasn't as confident. So she tried something different during her third casting.
"It was my third casting for [VS], and when I came in I said, 'Third time's a charm—I didn't install this weave for nothing!" That lightened the mood a bit. I figured I'll just show my personality, and if they like it, they like it; if they don't, they don't. It paid off in the end. All the other times I felt like I wasn't ready. This time I went in and I knew I was ready; it wasn't as scary as before. 
"I didn't install this weave for nothing!" I know that's right, girl.
2. She's a fellow foodie.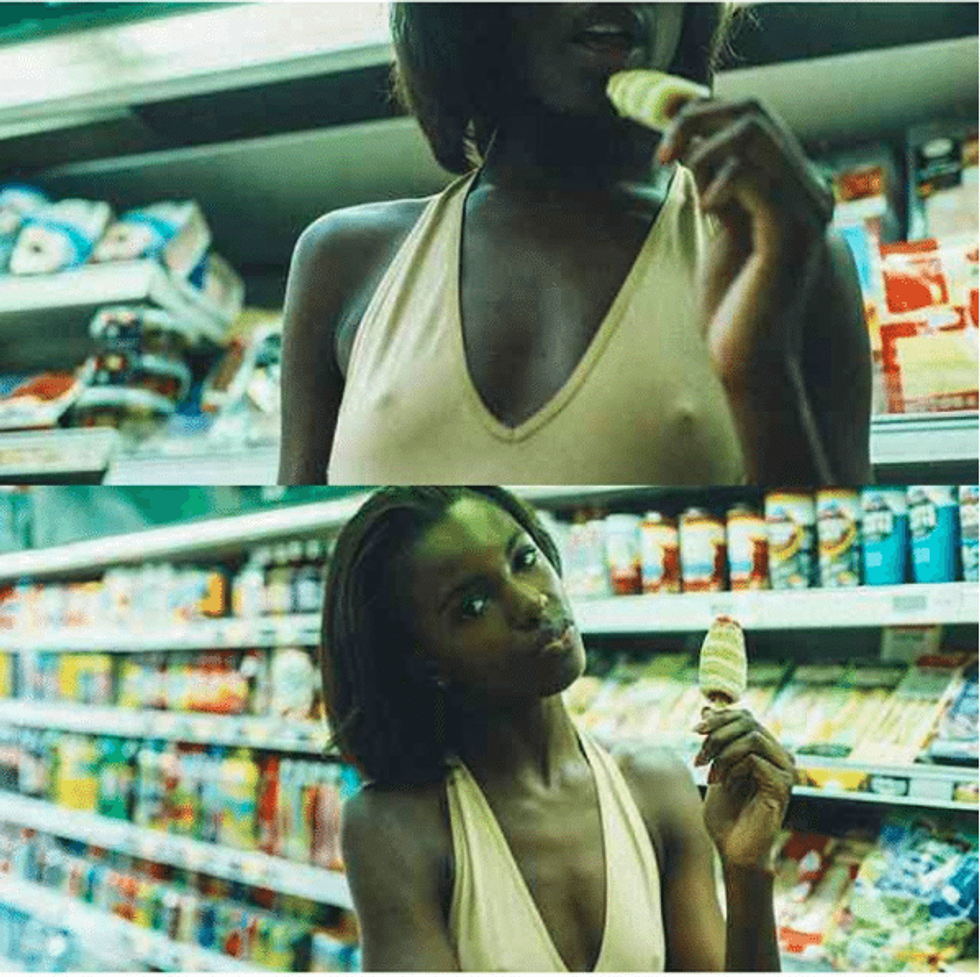 Leomie may be small, but she's far from hungry. She told Vogue Magazine that she's not a picky eater, and loves to try new foods.
"Modeling is actually what made me much more open to new foods, because if you're on set and they only have some couscous, you have to eat it. Then you start realizing this is okay, so right now I'm interested in trying as much as I can. That's the only thing New York has over London; you guys have a lot more food!"
3. She gets her style inspiration from Aaliyah.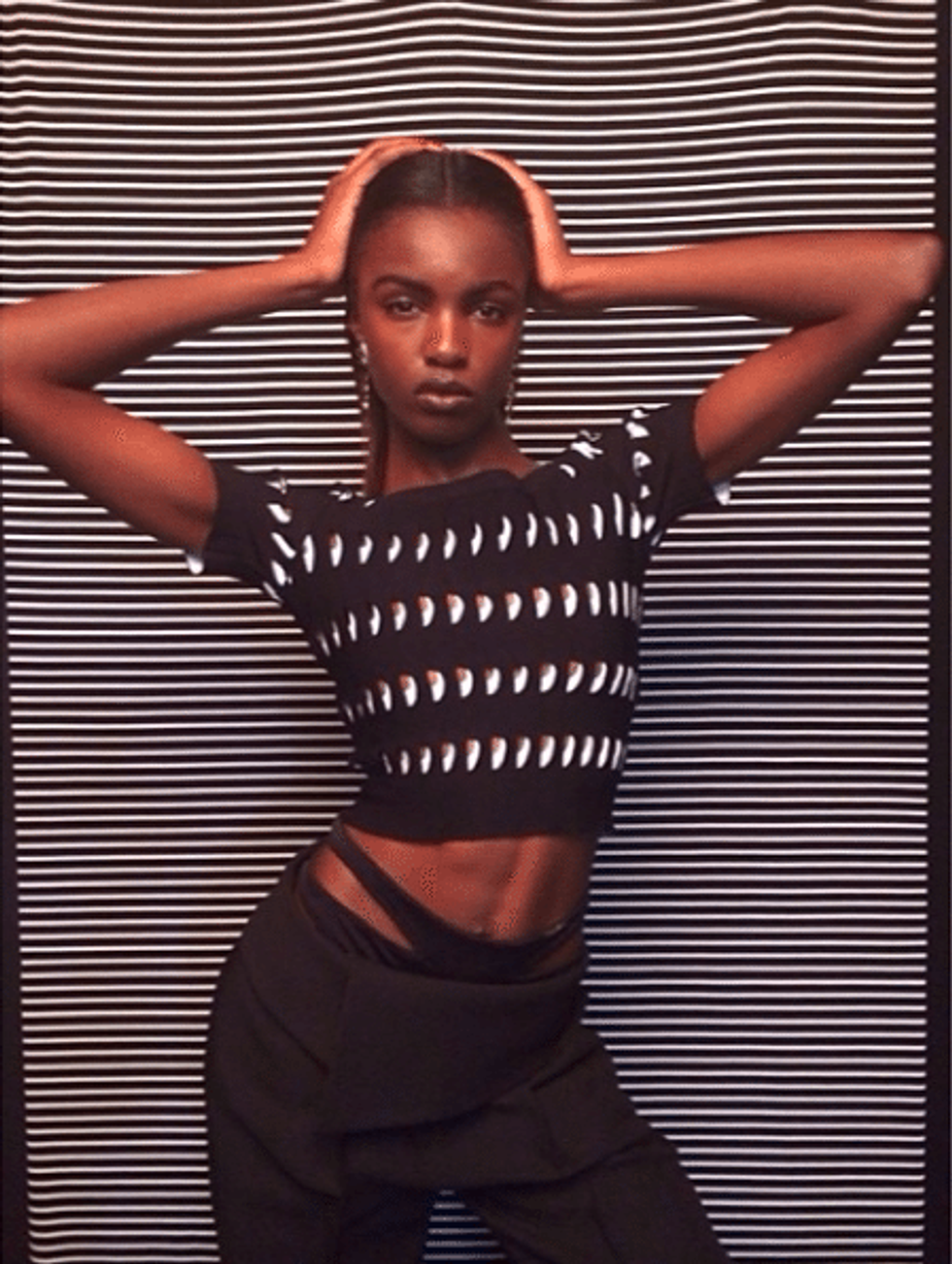 Leomie loves dressing down, so it makes sense to see her modeling for athletic brands. But she also likes being sexy and girly. She told MTV UK,
"She [Aaliyah] would wear kicks, baggy jeans, a tiny tight crop top and an over sized jacket- this is me at least once a week! The masculine side of things is definitely influenced by my older brother; he would buy me a pair of trainers every year when I was younger." 
4. She's all about brown girl representation.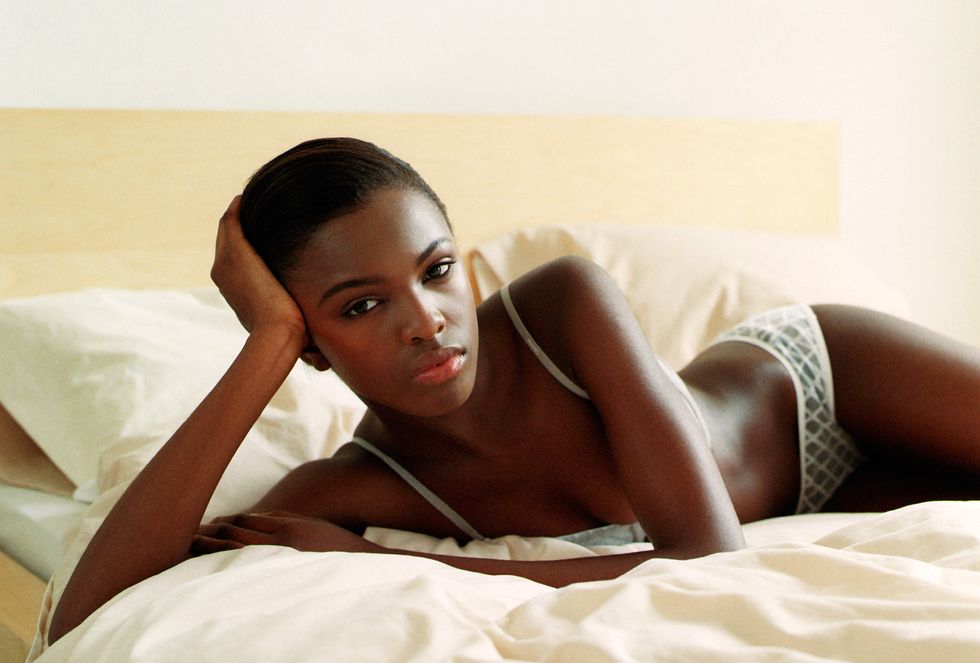 Leomie says that she wants to make sure that brown girls are being represented in advertising for make up and beauty brands. She said that it was her fans who motivated her to work with beauty companies on their advertising strategies for dark women.
"When you go into stores nowadays, even if they have makeup for darker skin, the advertising is always fronted by lighter-skinned models or white models. I would love to show that you can be a dark-skinned model and represent a makeup brand that does all kinds of skin tones. It isn't fair that when you go into a department store, even if it has your color, you look around and don't see anyone who represents you. I think that's really important. It's not just because it's a great modeling job, it's because I've gotten so many letters from young girls who've told me that seeing me makes them feel more comfortable in their skin."
5. She gives major confidence, beauty, and style inspiration on her blog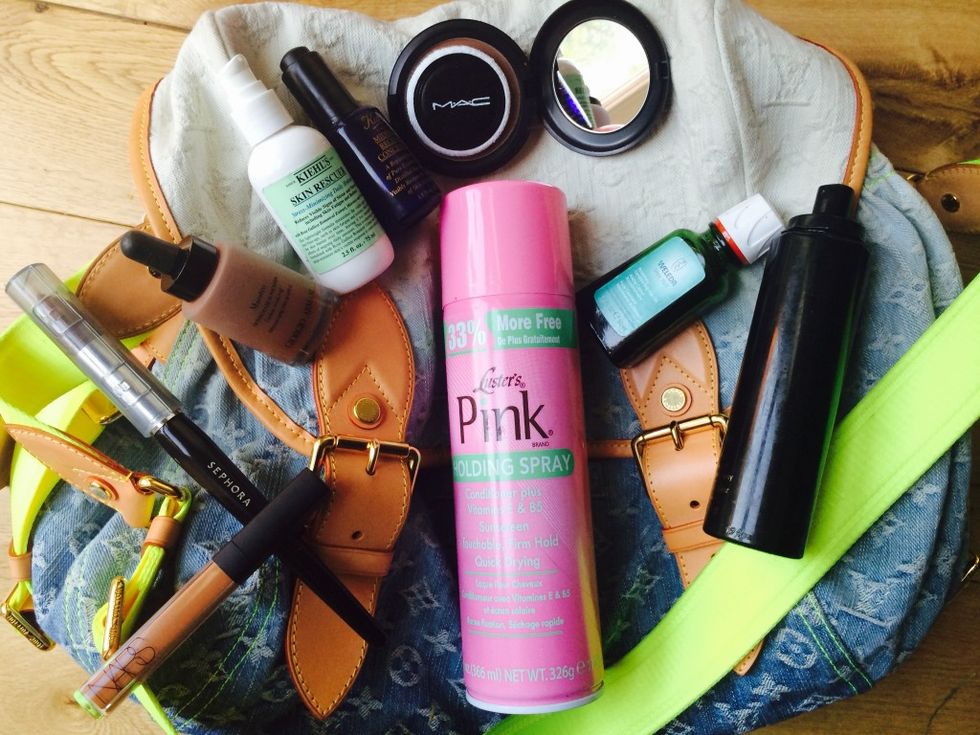 What I love about Leomie's blog is that she's very relatable. The products that she uses are things you can get at your local drug store, and she breaks things down for people who have no clue what it's like to be a black model in a competitive industry. Reading her blog felt like a learning lesson on the frustrations that fashion models of color face just to look pretty on a runway. Fried hair, and make up artists not having the right foundation in your skin tone sounds frustrating to say the least, and she talks about this, and more on her blog.
Leomie also gives "real talk" pep talks to young ladies about confidence, self-esteem, and style. What I also love is how she uses her career as an opportunity to give her blog subscribers a look into her job. Check out Miss Leomie putting on her makeup before her Victoria's Secret casting and dishing a message of self-confidence to young women in these two vlogs.
6. She was super turned up about her debut in the VS Fashion Show. 
When she says don't give up, she means it. If you don't follow her on Instagram, this was her "victory" face when she walked the VS runway for the first time.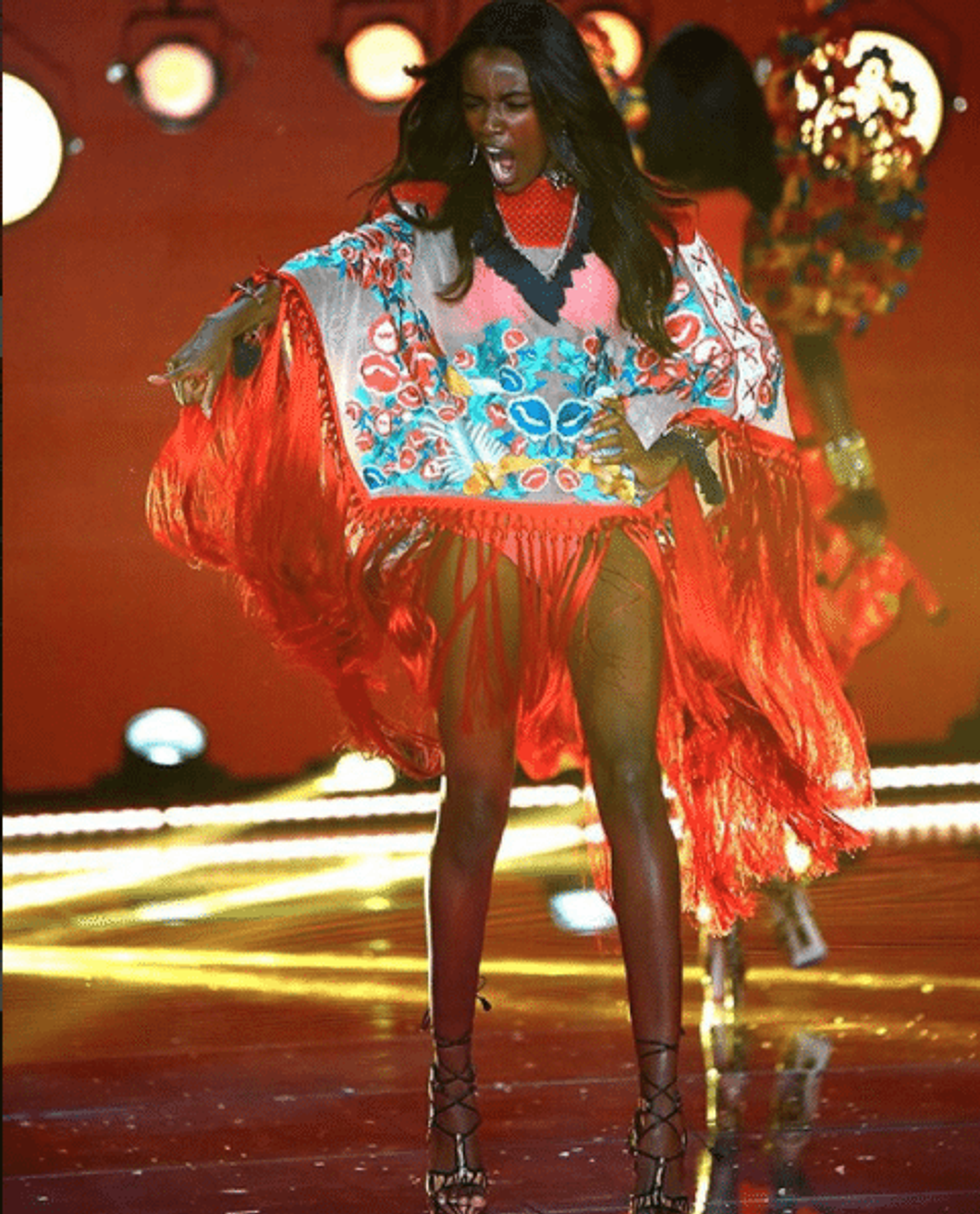 Yasssss hunty! She left her Instagram followers with this spirited message about the excitement behind her career milestone:
"Mate. Seeing all these pictures from the show doesn't even feel real. Please don't ever let anyone tell you you're not good enough or can't achieve your dreams because if I had listened to those people I would never have made it onto the @vuctoriassecret runway..."
That's right, your dreams can come true, no matter how big or small the runway is!
Follow Leomie on Instagram to check out some of her cute sneakers, funny photos with high fashion models, and her pics of her modeling some dope top brands.