They say that not all heroes wear capes.
Every day, we hear about people who have done extraordinary things in their respective communities, and whose compassion for humanity can't be measured. But even with the advent of social media, we don't get to see these heroes every day.
---
But artist Neequaye "Dreph" Dsane has done a fantastic job of changing that narrative. The London-based British-Ghanaian artist has decorated the city of London with extremely gorgeous murals of black women who were never given kudos for their extraordinary community work. He told The Guardian:
"Through the paintings and subjects' backstories, I am paying tribute to ordinary women who do extraordinary work for the betterment of their communities and society."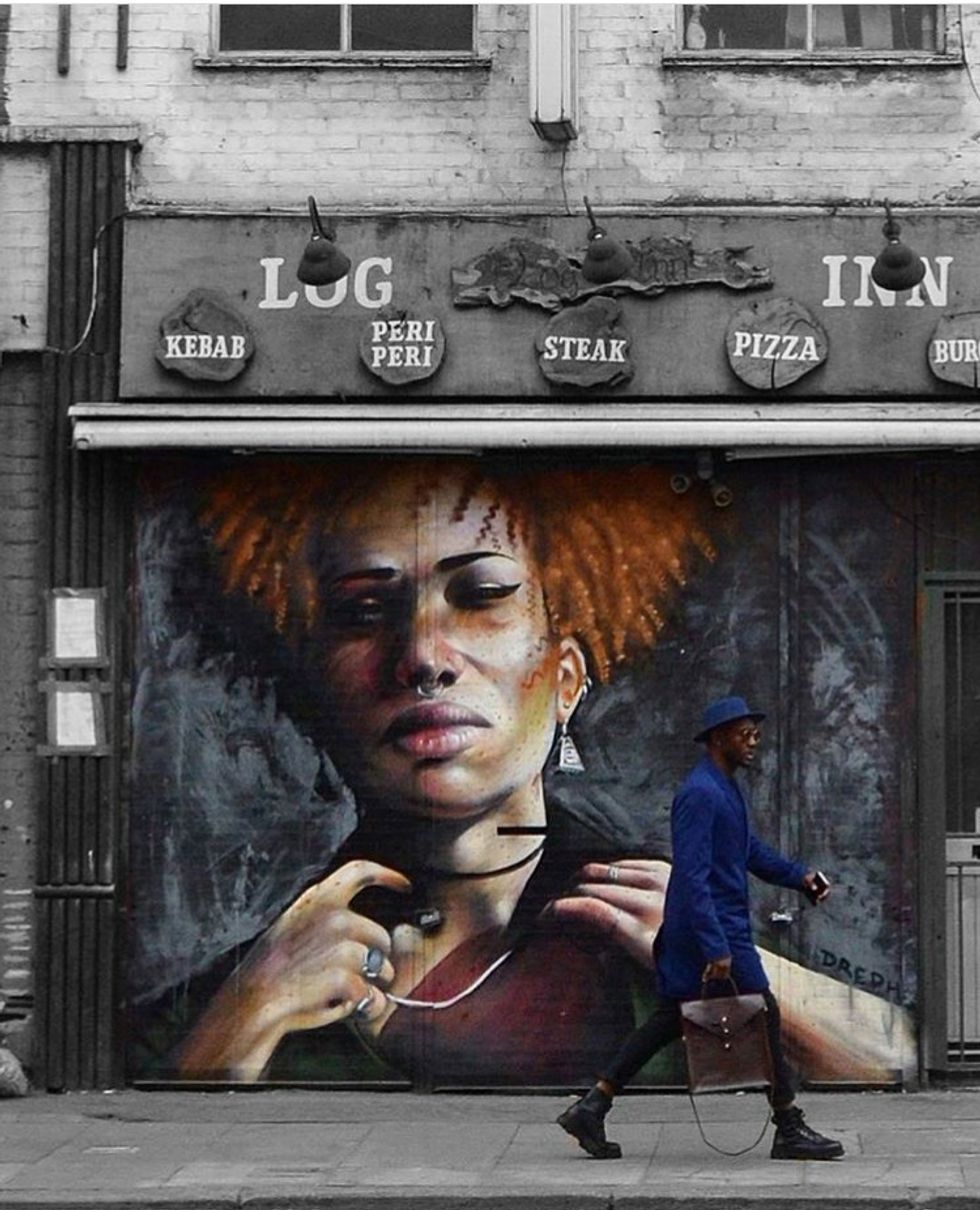 Each subject is of African or Caribbean lineage and each subject has very powerful stories to tell, from overcoming domestic violence to supporting children or survivors of sexual abuse to standing firm in their inner black girl magic. They range from women he's casually met at events, to school teachers and even the mother of his nine-year-old son.
The series of murals, entitled "You Are Enough," is about the empowerment of black women, Dreph says. He told gal-dem.com that the artwork was born after a conversation about body image and colonialism's influence on black beauty standards, with his friend, Mary. That conversation prompted Dreph to paint a mural of Mary as a way to thank her for inspiring him. Ultimately, it evolved into something bigger.
He said:
"I am an uncle to two teenage girls and my time as a secondary school teacher has made me acutely aware of the unrealistic expectations and pressures young women deal with on a daily basis. I have seen first hand how this can have an affect on our young people's self worth and mental health, lasting all the way into adulthood.

"The series simply serves as a reminder to us, young and old, that striving to be our authentic self is sufficient."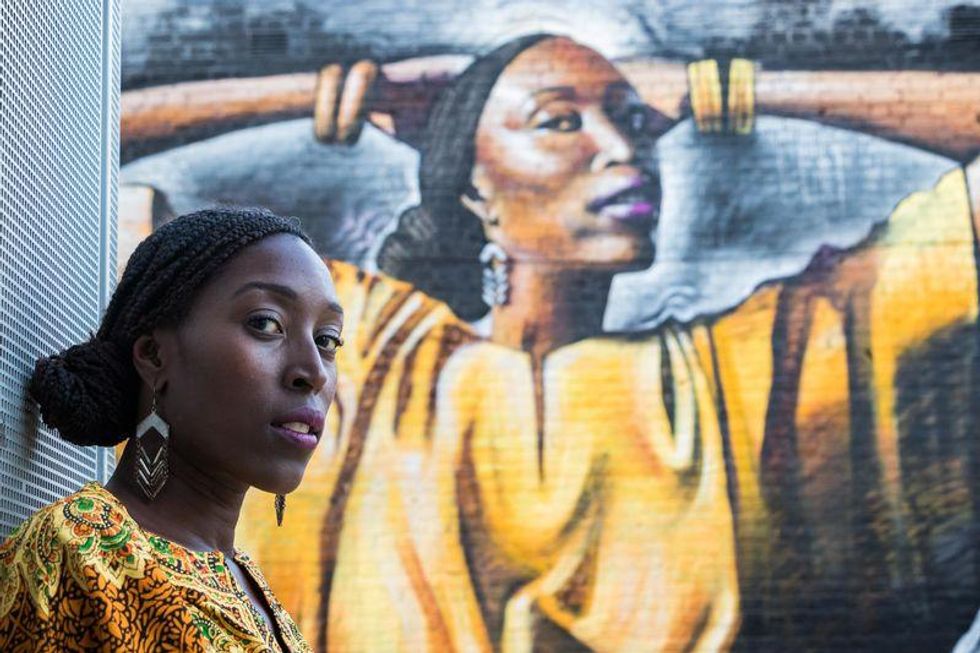 What makes the series even more pithy is that each mural is interconnected - each subject member is a family member or friend.
"They represent everyday women who in my eyes do extraordinary things for their communities and society. These women are a constant source of inspiration for myself, and the many lives that they touch. They are unsung heroines, and I just wanted to say thank you."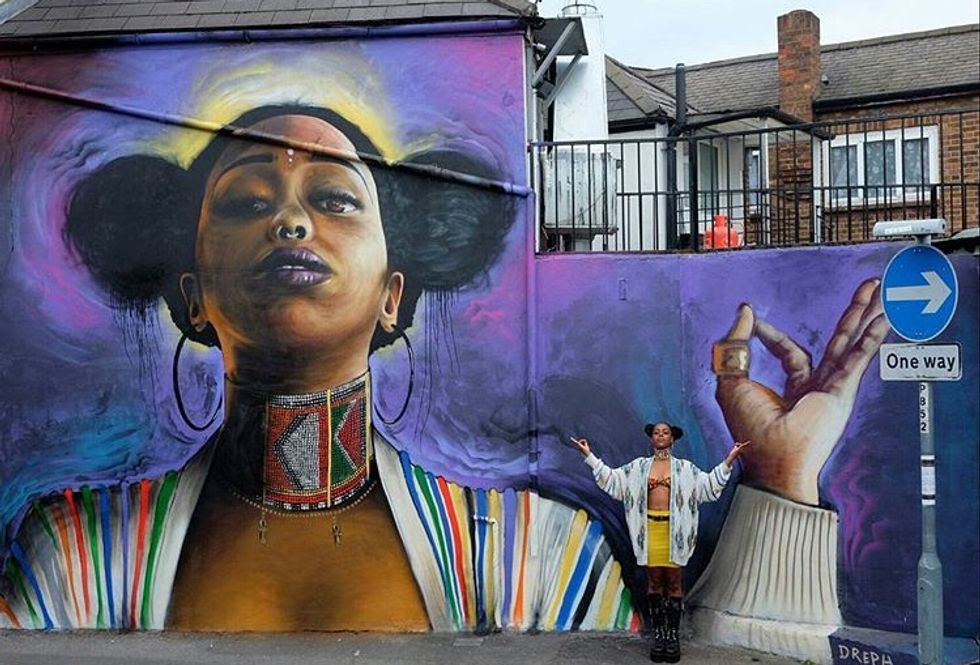 Derph says that the visibility of these unsung heroes was his way of presenting an alternative narrative to celebrate each of the women's beauty, confidence, strength, intelligence, humanity, and resolve.
This artist is truly an inspiration to an entire community, and beyond. The highest praise that he gave each of these women was the gift of allowing the rest of the world to see their inner beauty in bold, and bright colors. The other best gift? Allowing little black girls to see themselves in each of these women as well.
Talk about doing it for the culture!
Take a look at more of Derph's work on Instagram, and get ready to be wowed.