This is it. You have the ball with 10 seconds to shoot. You are at the final stretch of a marathon. You have the chance to be a part of a history-making moment.
---
The final countdown to the 2018 Midterm Elections have officially begun.
There is so much at stake during the upcoming midterm elections cycle – immigration, gun control, affirmative action, reproductive health, police accountability, environmental protection, and more. If you don't vote, particularly in elections impacting your local communities, you are leaving your future and the future of those around you in the hands of those who may not have your best interest at heart. Take your power back. VOTE!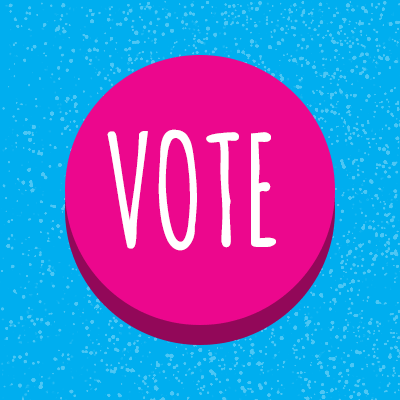 Amplified by initiatives like Michelle Obama's When We All Vote and Yara Shahidi's EighteenX18, Black women are coming together to encourage midterm voting and supporting a number of candidates, specifically the unprecedented number of Black women running for local and statewide positions across the country.
There are 57 Black women running for office in the 2018 midterm elections but to make sure you know any and every one that is running for office during the midterm elections, do your research by clicking here. Out of those 57 women, we've compiled a list of some influential names to look out for in the 2018 midterm elections. From Stacey Abrams (Georgia) to Maxine Waters (California), Black women – our mothers, sisters, aunties, and neighbors – are depending on us to be more than party supporters and organizers, but to take #BlackGirlMagic all the way to the polls.
These are the candidates to watch and rock your vote for: