She may be a bearded lady, but Harnaam is no freak show.
A moment of honesty, if I may. Often the act of women empowerment and "women supporting women" can be so overdone and overwhelming that it borders the line of appearing less than genuine. It's almost as if in a show of support for modern feminism, many people took on not only supporting all women, but blindly supporting what may be wrong too. If she's a feminist, she gets a pass, no matter how flawed or dangerous her perceptive or agenda is. So these days, it's hard to tell apart what people are supporting for real, or supporting for show.
---
But in the case of Harnaam Kaur, my support is genuine, not for attention.
Harnaam has a disorder. It's PCOS. It makes her grow excessive facial hair that she's fought against for years until finally giving into her beard. And she finds zero wrong with that.
Right on.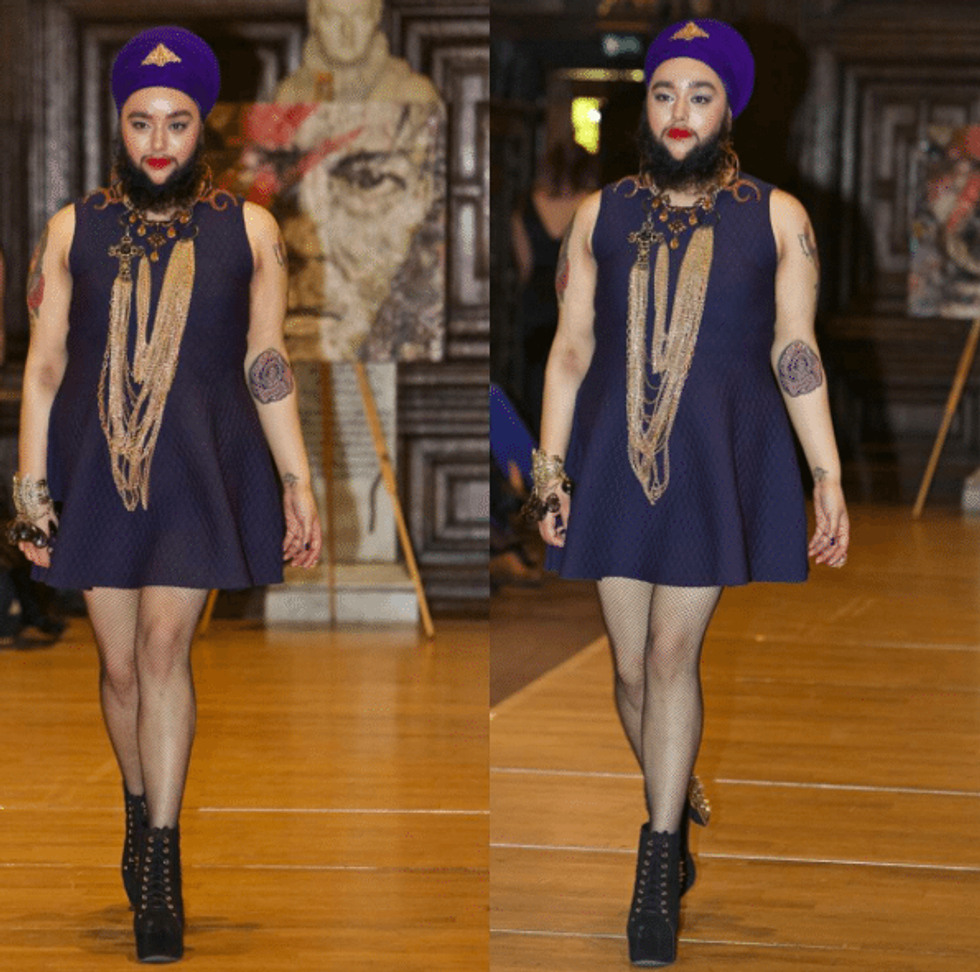 25-year-old model Harnaam Kaur recently made history as the first bearded woman to walk in a UK fashion show for for a jewelry designer and she did that! "That" being pushed passed her insecurities, strutted on her bullies and felt good about herself all while doing so. She took to her Instagram to talk about her walk and what it meant for her to be confident enough to have come this far:
"I grew up watching America's next top model, and i admired @tyrabankswhole heartedly. I always wanted to be like the pretty models, so i remember copying the way they posed and walked. I grew up being told i was to fat, ugly, and disgusting to even model. I was told i'd never walk the runway.

I used to look at models and tell myself that i will never ever be able to do what they are doing. I am not pretty enough or beautiful enough and i dont have the 'right' body type. I was laughed at when i said i wanted to model. Jokes on my bullies!"
She continued to say:
"I was lucky enough to walk for @mariannaharutunian as the first bearded lady to walk for a celebrity jewellery designer. I was humbled to be the first model to walk and open the show for #royalfashionday with the portrait of the legendary #davidbowie looking down on me! Every path is my runway! Walk with your head up high and ooze confidence always! Xx (my lifes quote) Dreams to come true!!"
[Tweet "Every path is my runway. Walk with your head up high and ooze confidence always! -#HarnaamKaur"]
Party over hair! We tell women to embrace their natural face, right? Well homegirl got a beard and her haters will deal.
See, Kaur has severe polycystic ovarian syndrome (PCOS), a hormonal imbalance that can affect a woman's: menstrual cycle, ability to have children, heart, blood vessels and yes, appearance. In America alone, 1 in 10 to 1 in 20 women as early as 11 and older suffer the often painful disease, and a common side effect is excess facial hair. And in Kaur's case, it was excessive.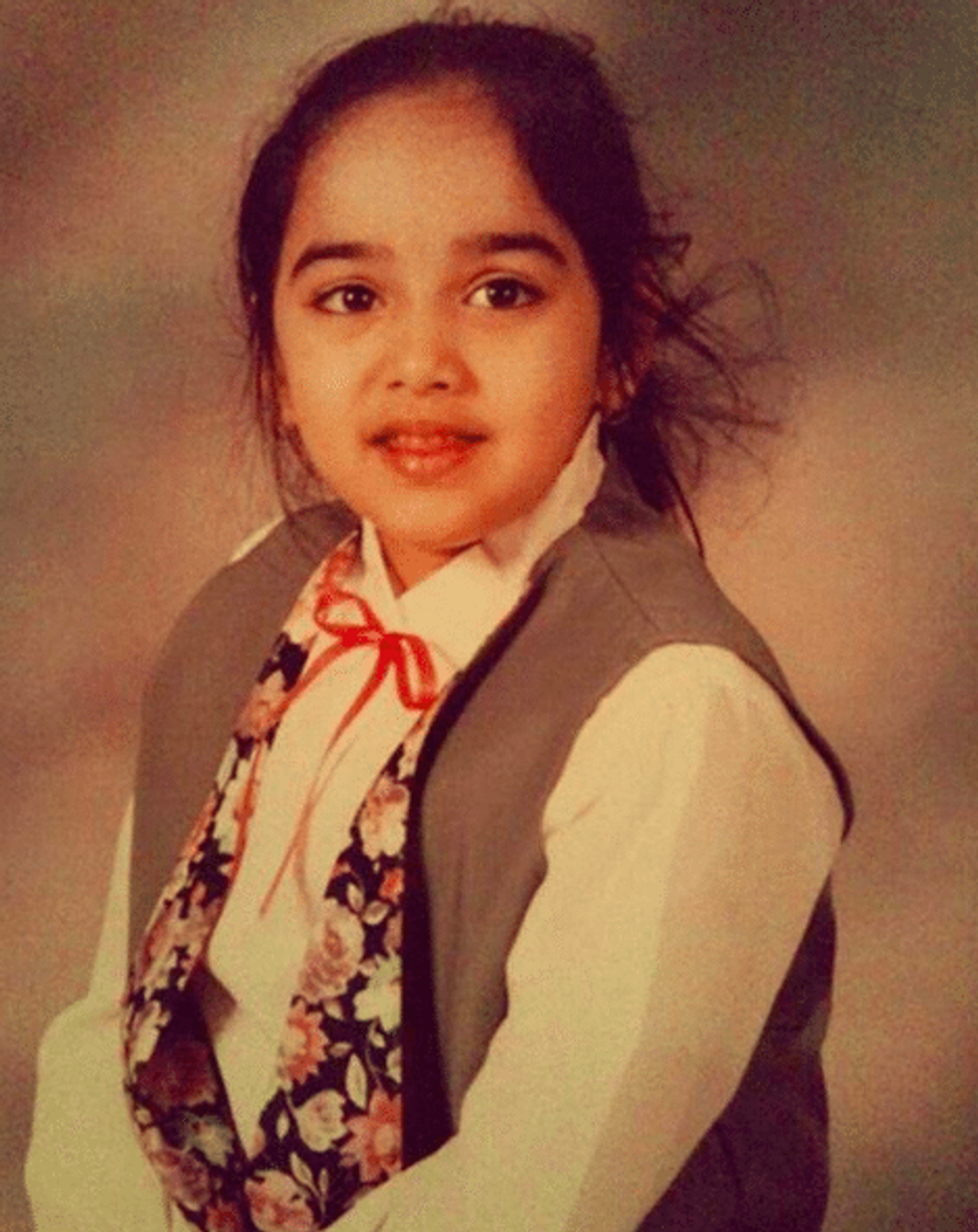 At the age of 11, Harnaam started to notice hairs growing in on her face and chest and attempted to hide it. By her mid-teens, she began shaving and waxing every few days, a painful and tedious process that often led to ingrown hairs and skin irritation. She even debated at one point taking the razor from her face to her wrist (metaphorically speaking):
Harnaam at 16 years old

"At the age of 16 I hit my biggest low. I had been suicidal due to immense bullying from school and people in society. I hid away and did not want to venture out into the public. I was hugely depressed. I remember sitting on my bed and thinking about my life. I sat and counseled myself. At that point I decided I wanted to be me, I decided to keep my beard and step forward against societies expectations of what a woman should look like."
Harnaam even took on some of the beliefs of the "Sihk," religion, although she admits she is more spiritual than religious. According to Haarnam, Sihkism, one of the youngest of the world's religions, encourages that people need to "keep our bodies in tact the way it was given by [our] god."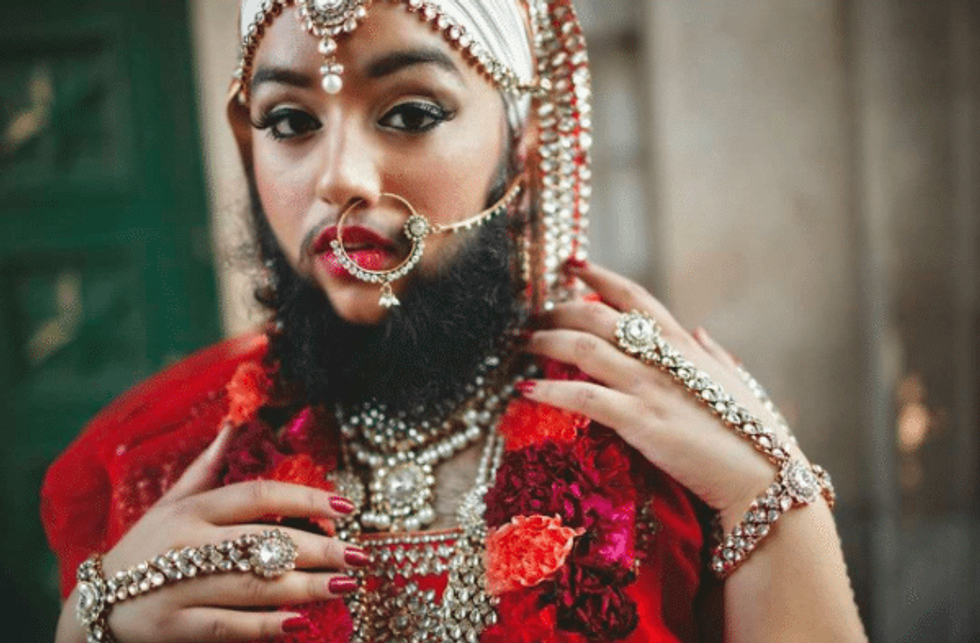 At the end of the day, yes, beauty is temporary pain, but it is not intended to be a lifetime of suffering. Anyone who will choose life rather than die in the name of vanity, is good in my book. I'm aware of the Westernized standards of beauty, and that a hairless or close to hairless aesthetic of a woman's body is more of a cultural ideology rather than an actual law. And with that said, I could only imagine the pain endured to try and fight against your own genetics for the sake of what society has told you is beautiful. In terms of empathy, I felt Harnaam's pain (I don't enjoy waxing ever so I could only imagine a monthly routine turning into a 5 to 7 day one).
[Tweet "Beauty is temporary pain but it is not intended to be a lifetime of suffering."]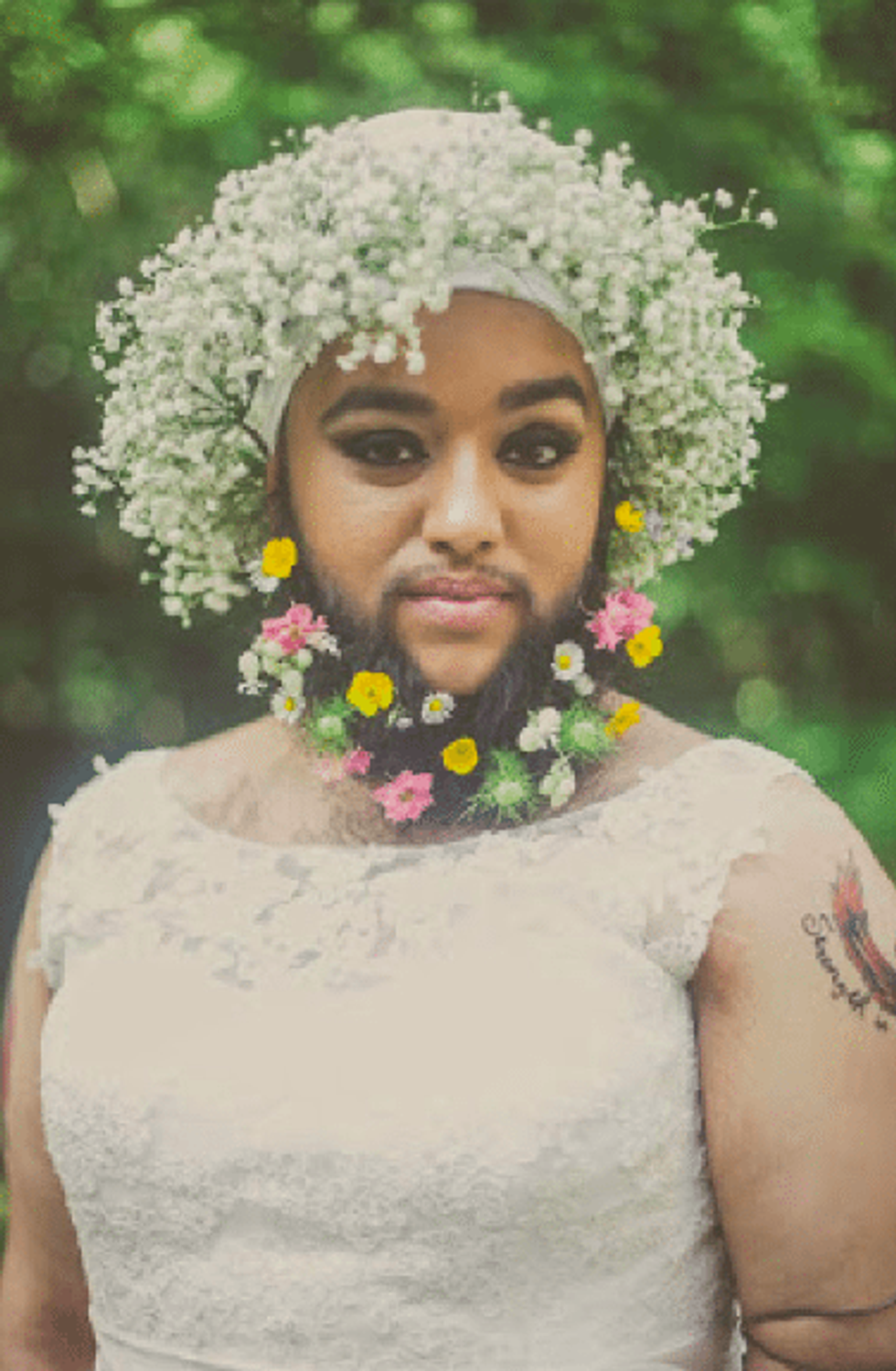 When I first read about Harnaam a few years back, I did a blog piece on her. She was fresh into embracing her body hairs on public platforms. She hadn't necessarily begun modeling yet, but she had public social media pages and youtube channels advocating broader forms of beauty and encouraging acceptance. It's amazing to see how far she has come in her confidence.
I'll admit, at first glance of Harnaam back in 2013, I took her appearance as a choice to look as such and my immediate reaction was "She should do something about that." Well, that was the first mistake, thinking Harnaam chose to look or live this way. I could see that Harnaam was obviously beautiful (do you see those legs- yes!) but at the time felt her facial hair did a disservice to the rest of her features. But clearly, as are all things beauty, that was objective:
"I love my eyes; I feel that the beard actually brings out my eyes, so I tend to celebrate them with thick eyeliner and other eye makeup. I think my lips make me look feminine too. I have big cushiony lips which I love to dress with lipstick or lip gloss.. I can't exactly pin point everything that makes me feel feminine because I will just end up naming all the parts of my body, but I feel my face is very feminine even with a luscious beard.

This is me. This is who I am. It's my inner beauty, it's my outer beauty. It's my oneness, it's my wholeness. I'm different. And I've learned to accept it fully."
You go Harnaam.
Check out plenty more modeling pics of Harnaam in the gallery below!
Related Post: Chrisette Michele Opens Up About Her Battle With PCOS