Finding a date that you hope to eventually call "bae" can be tough, no matter where you find one.
---
But it can feel like you're trying to navigate a field full of landmines when you've found someone whose outer beauty doesn't match their inner beauty. Seriously, dating someone superficial can feel like a headache.
This is what two guys, Christian and John, experienced when they were set up on a group date by Steve Harvey with twin sisters Keh and Tai. In a few words, the date was abysmal.
The group gathered at a Harry Carays restaurant location in Chicago, where they met to get acquainted. While Christian and John asked "get to know you" questions, Keh and Tai seemed to be more concerned with how deep their date's pockets were.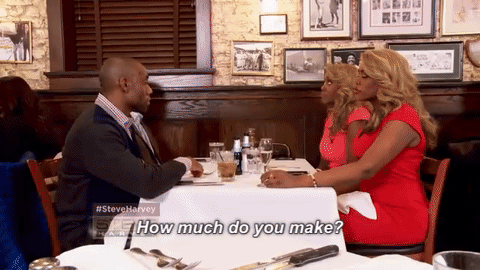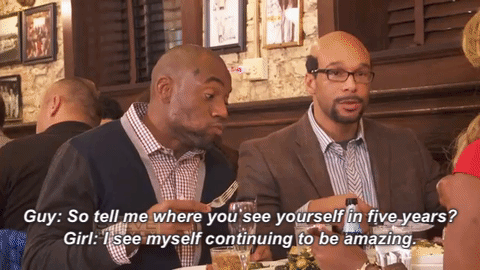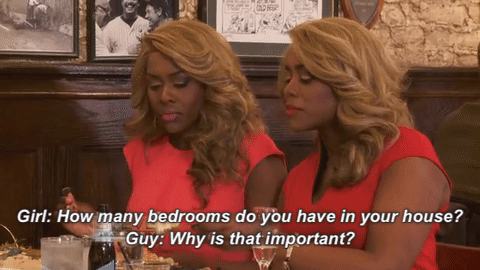 The women said that their line of questioning was their way of joking with Christian and John, which was also why they said there was no chemistry between them.
The guys felt that Keh and Tai were uninterested in them. Christian said during a confessional video that it was already hard enough to get to know the ladies because they had their guards up, which was why it wasn't a surprise when he said that he felt like they were turned off by them.
"It's like, they already cut me off, they weren't interested in anything else. Like they're turned off."
The connection was so bad that the guys ended up bonding with each other.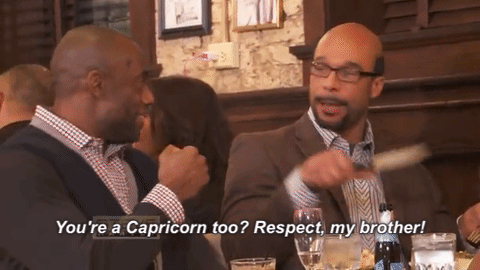 Eventually, the ladies realized that there was going to be no chemistry between themselves and the guys, so they started with another plan, which was to set Christian and John up on a date with one of their friends. Of course, the guys found their gesture very rude since the really wanted to get to know Keh and Tai, but they handled it pretty well.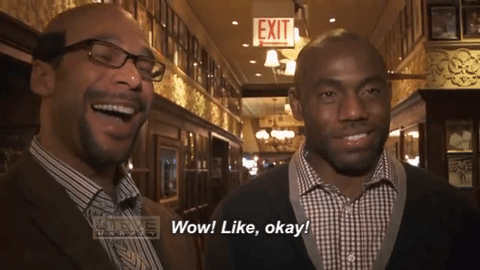 Back at the studio, Steve got a chance to do some after action chat with the ladies, where he asked them how they thought the date went. The ladies said they thought they were being polite, but Steve politely corrected them, letting them know that they were far from it.
Then Steve revealed an interesting secret about their dates. He told the twins,
To alter the guys good looks, we applied makeup, adjusted their wardrobe. Our hope was that you'd see what great men they were on the inside too.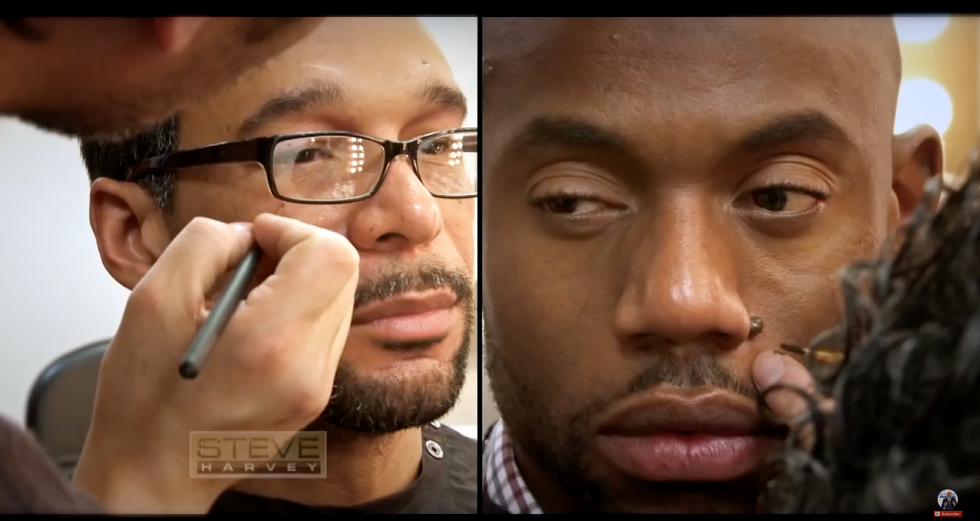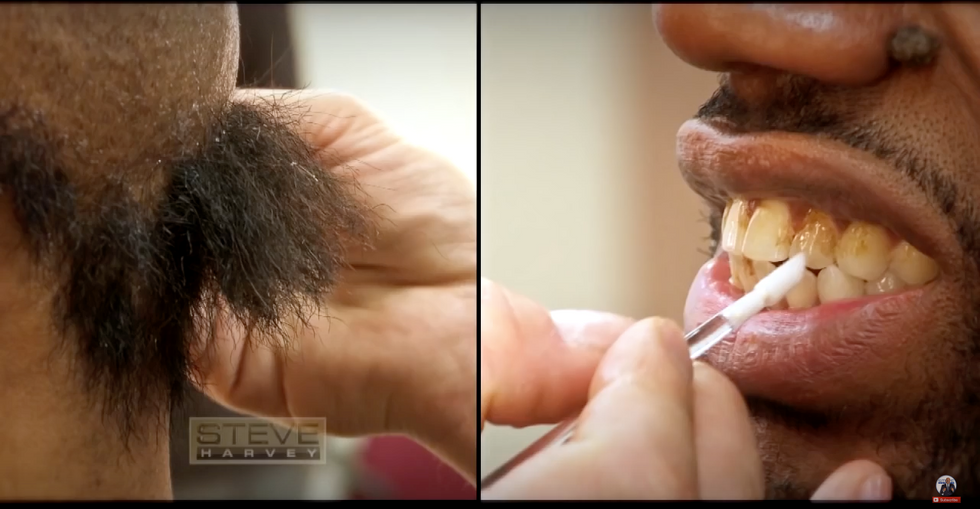 This guy really is a football player, he really is built like...both of them are very, very built like that, and both of them are very, very, extremely successful. 
And this was the looks on the twins faces after Steve revealed his secret about altering Christian and John's looks. It's commonly referred to as the "egg on your face" look.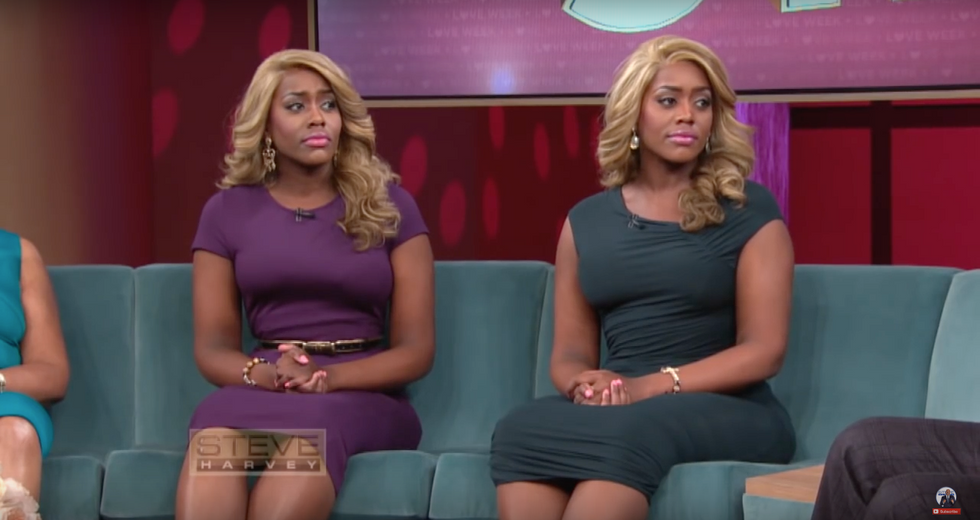 Turns out, Christian is a very well paid principle consultant at a tech firm, and John is a former pro baller who is now one of the top real estate professionals in Atlanta. This is what they looked like without the special effects makeup.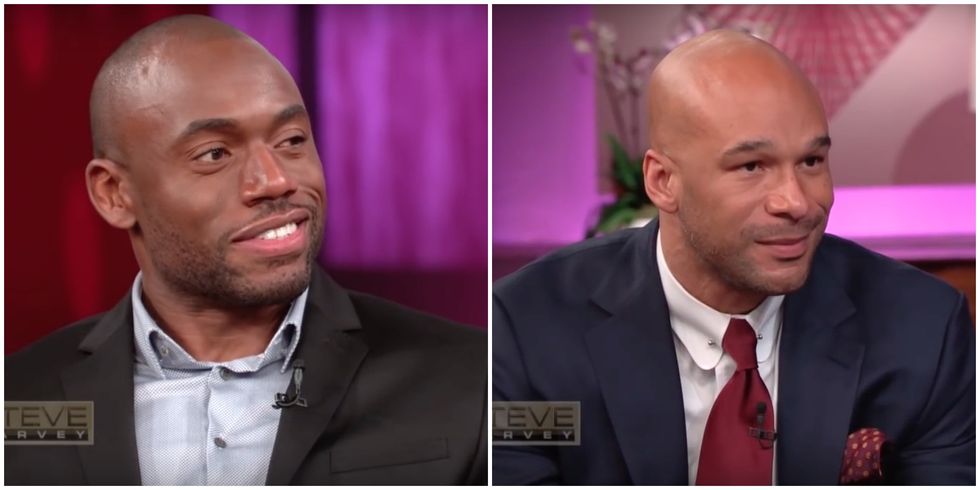 When they were asked about their thoughts on the date, John - who seems like a pretty quiet guy - had this to say,
"You know, it's funny Steve. We had a good conversation, the connection was pretty strong. I mean, they couldn't get past the exterior, and they wanted to know everything about what I did and how I did it. You know? And I don't think they quite could see past [that to] get to know the real me."
Even though Christian seemed offended several times during the date, he still thought he had a great time.
"I had fun on the date. It was fun to actually get to know Tai, and to actually see the type of woman you are. Which is a beautiful woman. Unfortunately, I think you stopped at 'hello' with me. Which is fine, because I still was trying to give you all those qualities that you possibly could be looking for. And I started noticing as the date carried on that you were unconsciously talking to me, and therefore our communication was off. And then at that point, you know you started saying things that was unbecoming of a woman. But I would date her."
Talk about a real life Coming To America on a smaller scale!
The old adage, "Never judge a book by its cover," has been repeated time and time again to people jumping into the dating pool. Unfortunately, these twins had to learn that lesson the hard way. Hopefully, when they get to know their next dates, whether it's with Christian and John or two other fellows, their lines of questioning will include what's inside their dates's hearts, instead of what's inside their date's wallets.
Take a look at the full video below.
Ladies, do you see anything wrong with dating a man for his money? Or would you rather have a guy who is nice to you from the beginning? Let us know in the comments.