Every Dec. 31st, a gym somewhere in America is packed with people attempting to get a head start on their New Year's resolution goals.
---
Usually by Feb. 1st, the crowd fizzles out to a dedicated few. Hey, no one ever said that keeping your New Year's resolutions would be easy. Perhaps you need a little assistance to make sure you're keeping yourself on track with your goals. Thank goodness, there are apps for that.
Take a look at these apps that can help you tackle those resolutions, while giving you a better success story at the end of 2017.
IF YOUR RESOLUTION INVOLVES YOUR WEIGHT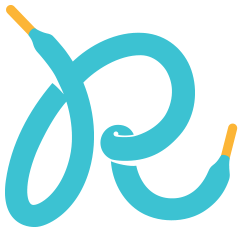 If you need help staying motivated during your run, this is the perfect app for you. What I love about it, is that it tells you how fast your pace is, it keeps track of your path via GPS,  you can set running goals, and it connects with other apps (like Pact App, and My Fitness Pal), for a total health experience.
This is a personal favorite among many of my friends, and myself at one point. I haven't used this app in several years, but there has been a lot of changes since then. For one, you can create a Spotify playlist, and connect it directly to the app. It also comes with Nike + Coach, which allows you to chose a specific running program to help you meet your goals, as well as social media photo sharing, and seamless connectivity to GPS apps, like Tom Tom and Garmin.
If you're serious about those fitness goals, this app would be a great one to download.
I reviewed the Pact App earlier this year, and it's still no joke. The app allows you to set a weekly fitness goal, and charges you a minimum of $5 for every day that you miss a work out. Seriously, owing the Pact App for a missed day feels like you owe the mafia. It's psychological torture! But guess who gained 5 pounds of muscle this month? This girl right here, and that thanks to the Pact App.
IF YOUR RESOLUTION INVOLVES LEARNING A NEW LANGUAGE
Earlier this year, I decided to learn Spanish, because I finally wanted to be able communicate with my Spanish-speaking friends at home and abroad. Doing these programs twice per day helped me immensely, and my friends get excited when they hear me struggling to conjugate correct verbs. It's definitely a lot of fun.
Duolingo not only offers Spanish courses, but they also offer Dutch, French, Portuguese, Russian, Turkish, and others.
Babbel app is just as good as Duolingo, but the difference is that the app does a better job at breaking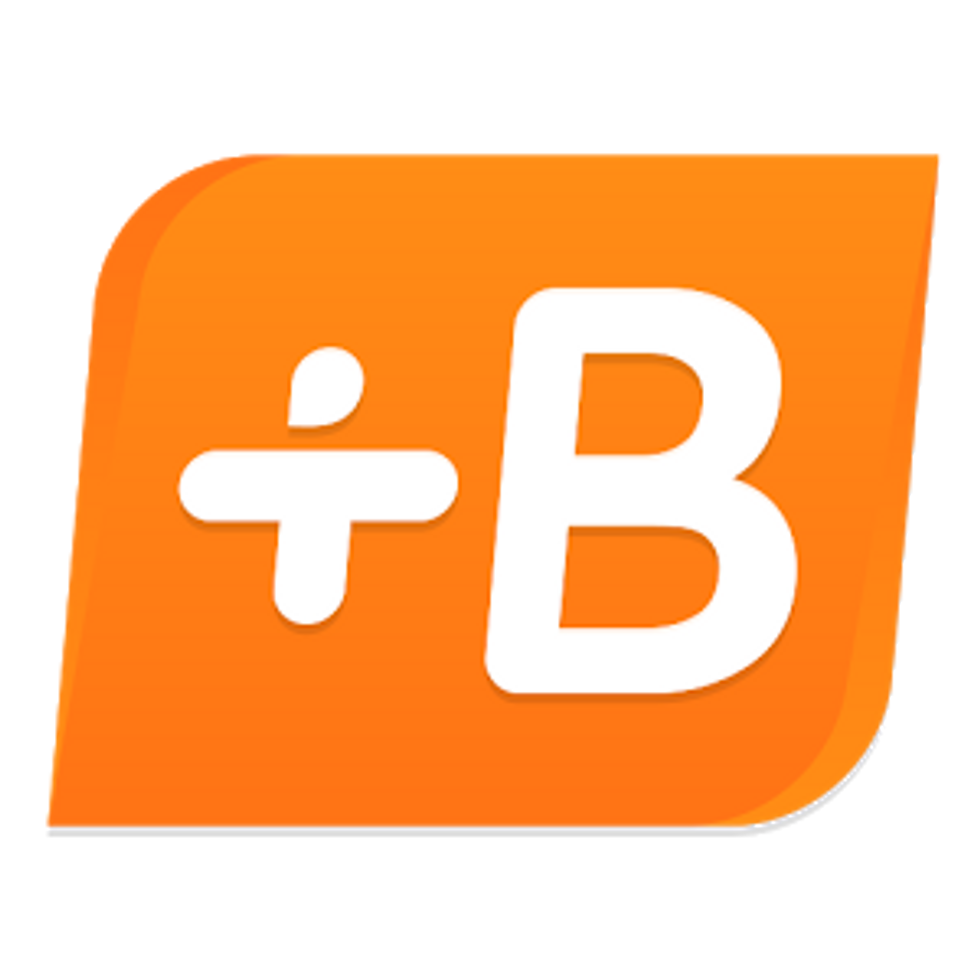 down how and when to use certain words (such as when to use usted, tu, and su). Although Duolingo has a better looking design, I think that Babbel is the winner when it comes to language apps.
Babbel offers courses in Spanish, French, Dutch, German, Polish, Italian, and others.
IF YOUR RESOLUTION INVOLVES RELIGION OR POSITIVE THINKING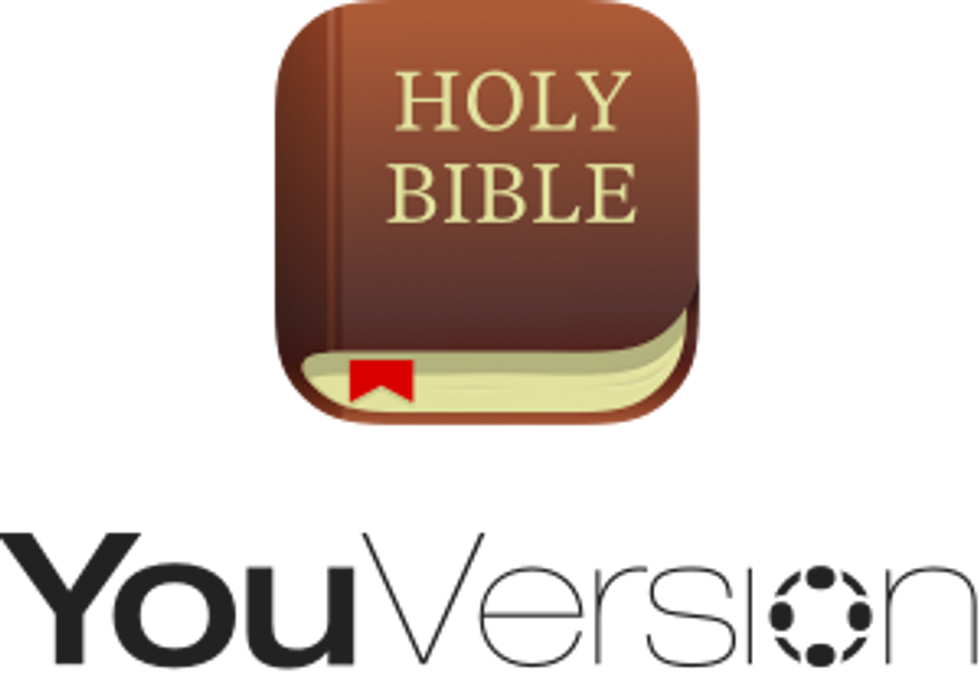 This app performs very well on both Android and iPad devices. What I really like about this Bible is that it has several reading plans, if you have WiFi enabled you can read notes and devotionals from other YouVersion Bible users, and its super easy to find text. There is also a version of this app for kids, which has very cute characters, and is written in a language that makes it easy for your children to read and understand.
When I first started reading the Holy Quran, I had a lot of trouble understanding the
text, so of course, I fell off. But after downloading this app, I found myself excited to read and study Islam. The introduction, which breaks down how you should read the Holy text, misconceptions of the religion, and prayers, will definitely help new converts stay on track with their religious goals.
If you're one of those people who was ordered to take an anger management course by a judge, or maybe you're two seconds away from going off on several folks, then you may want to consider the Calm app. It plays a minimum of two minutes worth of relaxing sounds, so that you can find your relaxation point. Most reviewers said that they found that their mood changed quite a bit after using it. If you're on the verge of catching a case, you should probably give this app a try first.
IF YOUR RESOLUTION INCLUDES TRACKING YOUR HEALTH
There are a ton of period tracking apps, but this is the one that my doctor absolutely loved. There is a section for notes that allowed me to record my symptoms during my period, which made it easy for my doctor to look at, and track any emotional or physical issues associated with my menstrual cycle.
Simply put, if you have questions about your period, and you really want to ask your doctor about it, use this app to track your symptoms, and then give it to your doc at the next appointment. It's truly a life saver.
This year, I plan to stop smoking...again. After I fell off the wagon, I discovered the Smoke Free Beta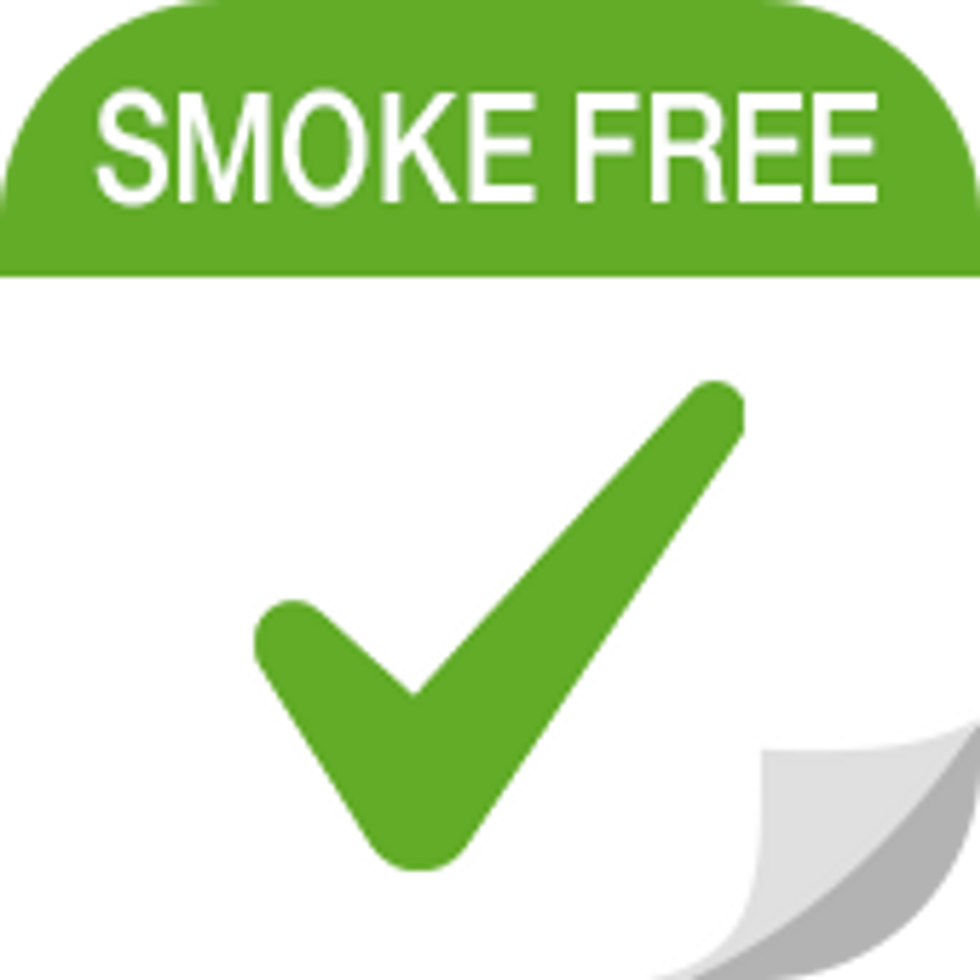 app, which is very useful motivational tool for anyone who needs encouragement not to go back during the day. If you plan to quit smoking this year, this app will help you see how much money you're saving by not smoking, it breaks down what is happening inside of your body each day that you quit, and why you shouldn't go back. All the motivation you need to quit is right here in this app.
Everyone who uses this app raves about it. The app empowers you to make the right decisions on what foods are best for you to purchase in order for you to meet your nutrition and fitness goals. What's great about it is that it includes a barcode scanner, so that you can make better informed decisions on what to purchase at the grocery store. Give it a try!
IF YOUR RESOLUTION INVOLVES IMPROVED FINANCES
This app is truly an eye opener. When we downloaded this app a few years ago, it put everything we spent our money in a pie chart, which made us realize that we had to do better with our spending. Since then, there has been changes to the app, like giving suggestions on how to improve your credit score, and budgets for you to follow. It will also send emails to you when you fail to meet your financial goals.
This app has gotten plenty of positive reviews from users, and now I see why. The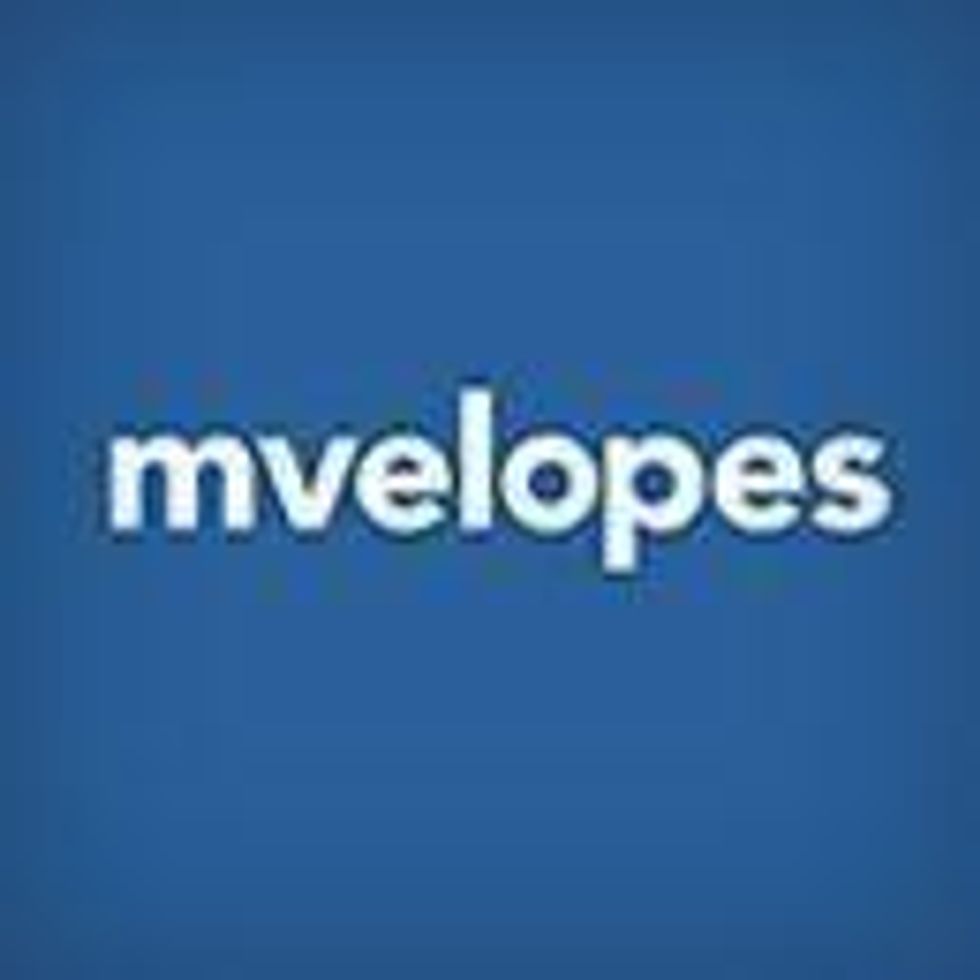 app uses the popular "envelope" method - which involves you putting your money in envelopes for certain bills so that you don't spend it recklessly - to help you track your finances. After trying, and failing, at using real envelopes to track my money, I think that this is a much better option.
Anyone who has a small business will enjoy this app, both on and off of their phone. What I loved about this app was that I could send receipts to clients, make invoices with a custom logo, it tracked my accounting every month, and allowed me to take credit and debit transactions from invoices that I emailed to my clients. If you have a small business, and you're having trouble tracking your finances, you're surely going to find this app useful.
Are there any apps that you plan to use to help you track your New Year's goals? Tell us which ones in the comments.