When a woman changes her hair, it's a sign that she's getting ready to change her life. And judging from the recent hair transformations on celebrities like Ciara, Halle Berry, and Gabrielle Union, it's going to be a hot girl summer, indeed.
---
One of my favorite parts about being a Black woman is the versatility of my hair. I can rock faux locs and become the Rastafarian queen I was born to be, sew in a few bundles to feel like Beyoncé, or even take a page out of Tracee Ellis Ross's book and go all natural. I know that when my man tells me he's ready to see other people I can just put a new wig on and actually become that, and it's lit.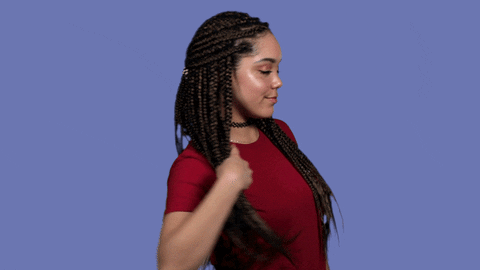 This spring sun has had no mercy and temperatures are only expected to rise over the next few months, meaning it's time to say goodbye to our beloved silk presses and hello to sweat and humidity. We're only a few days away from the summer officially starting, and now is the perfect time to switch it up and get that edgy hairstyle you've had saved on Instagram for months. Use this season to get adventurous and transform your look entirely.

Before you conduct a full-scale research operation on Pinterest for inspiration, check out our gallery of celebrities who have given us the ultimate switch up this month to prepare for the summer season:
Gabrielle Union
I'm pretty sure that there is no haircut that Gabrielle Union can't pull off and her latest look is no exception. I need my bob to be messy messy, and Gabby's edgy new cut achieves this goal to perfection.
Featured image by Instagram/@GabUnion.