In case you missed it, last night NBC aired The Wiz Live!- a remake of the original 1975 classic The Wiz, and it was nothing short of amazing.
---
With the help of some awesome costumes, make-up magic, stellar choreography and an A-List cast, this: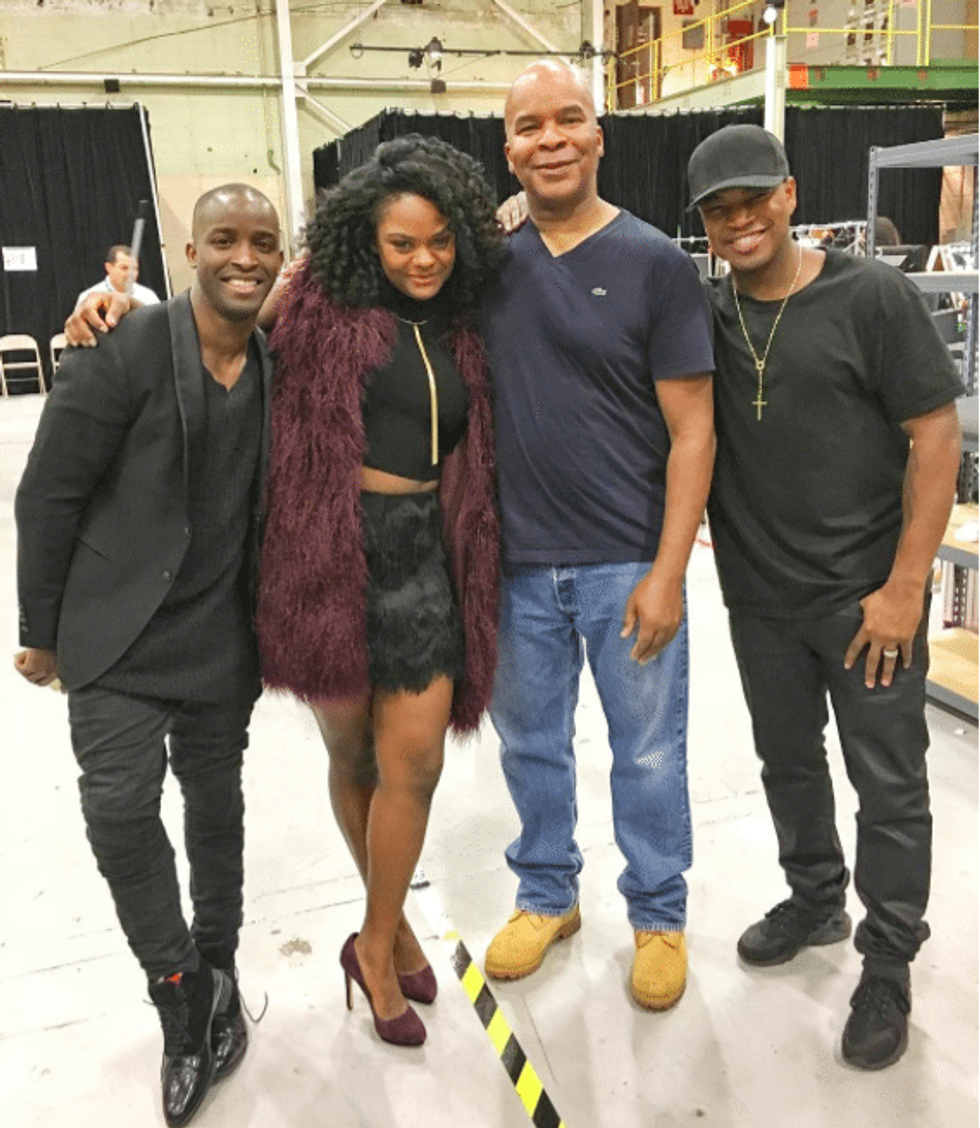 Turned into this: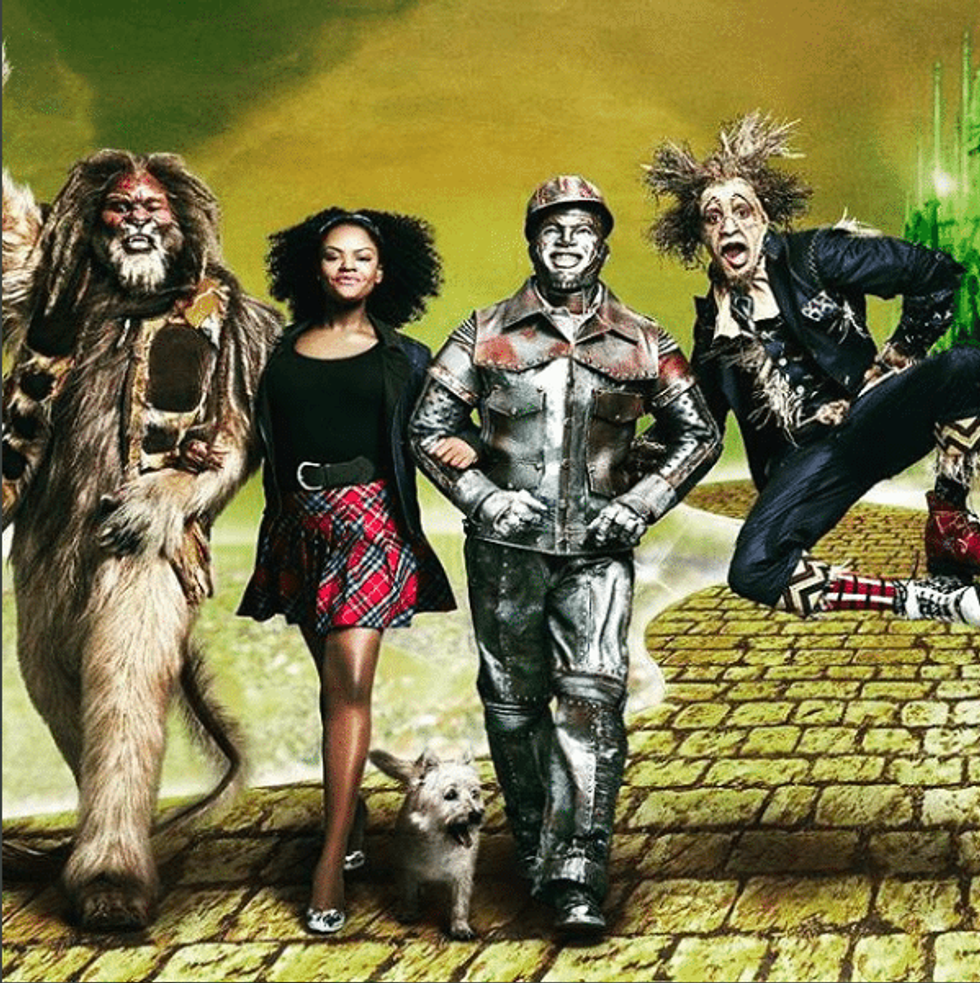 Voilà!
Racking in an impressive 11.5 million viewers last night, The Wiz Live! was a big win for NBC!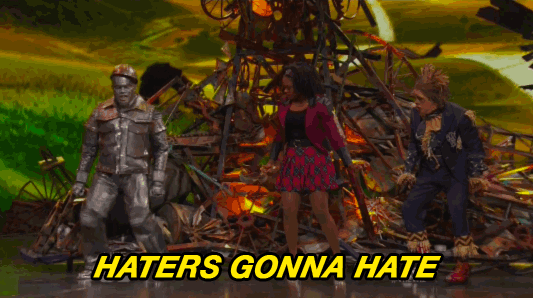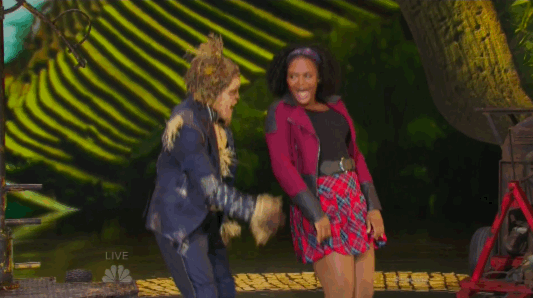 Mimicking the Hollywood cast goals of the 1978 film (which was the first to adapt the stage play), which included the likes of mega stars Michael Jackson, Diana Ross, Lena Horn, Richard Pryor and many more, last night featured some of our favorite musicians and actors slaying the stage, including: Queen Latifah as "The Wiz",, Neyo as "The Tin Man," Common as "The Bouncer" of Emerald City, Mary J. Blige as "Evillene" (Wicked Witch(, Amber Riley as the "Addapearle (Good Witch)", Uzo Aduba as "Glinda", Elijah Kelly as "The Scarecrow" and David Alan Grier as a fierce "Cowardly Lion."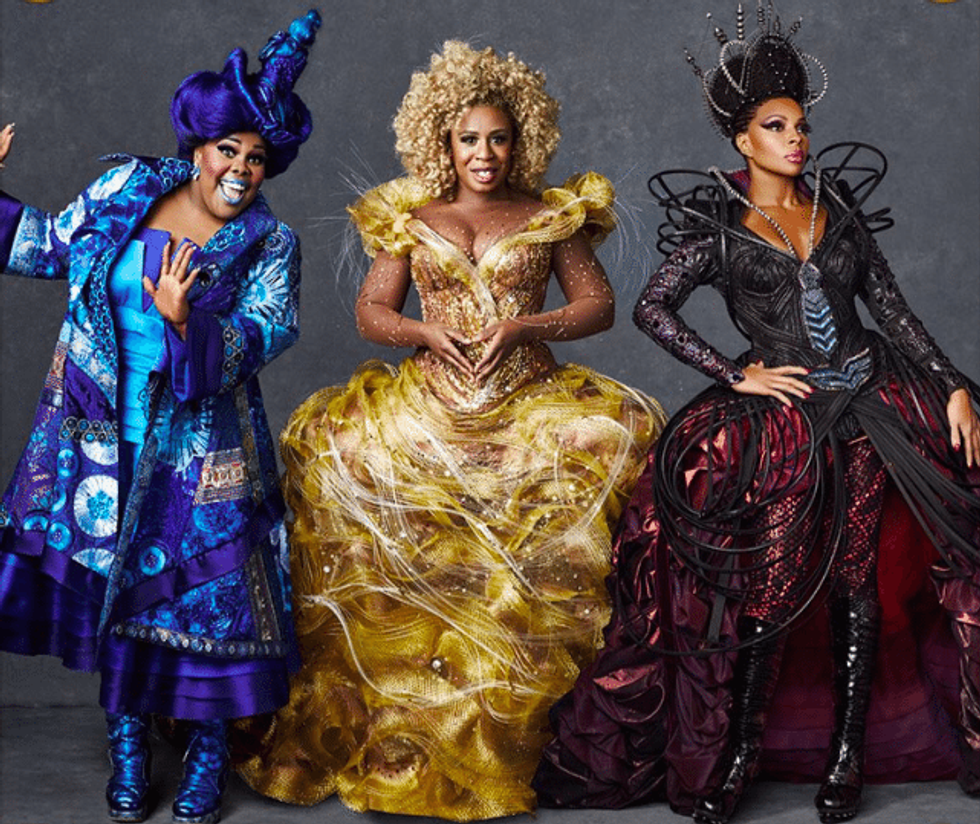 Bad Witches on Deck - Amber Riley as 'The Good Witch of the North', Uzo Aduba as 'Glinda', and Mary J. Blige as 'The Wicked Witch of the West'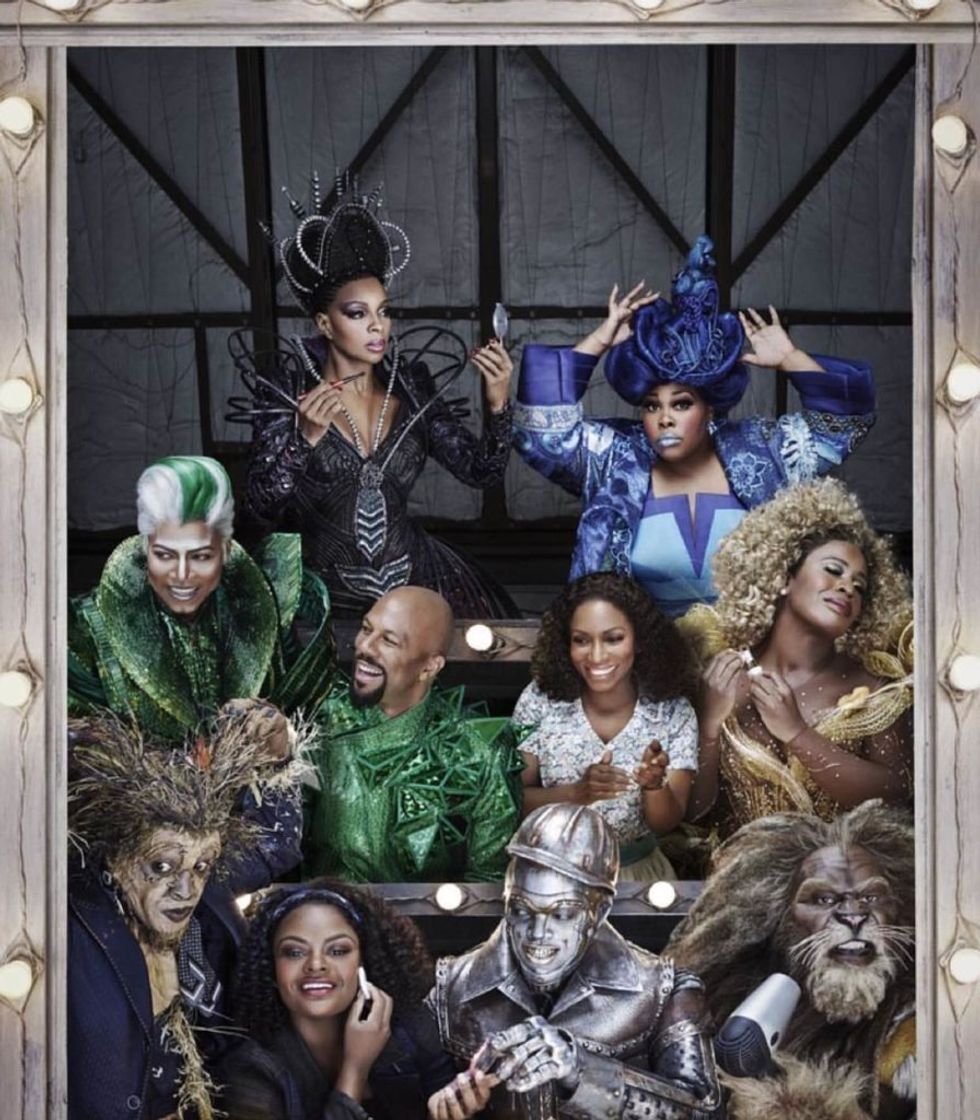 Squad Goals!
Newcomer Shanice Williams had the coveted role as Dorothy--a dream come true for the 19-year-old teen from Jersey. Shanice managed to land the role at her first ever acting audition, beating out thousands of others who auditioned.
Further, Shanice had the honor of sharing the stage with a Wiz legend, actress Stephanie Mills, who played her "Aunt Em," last night. For those who don't know, Mills was the original Dorothy of The Wiz stage play back in 1975. Goals much?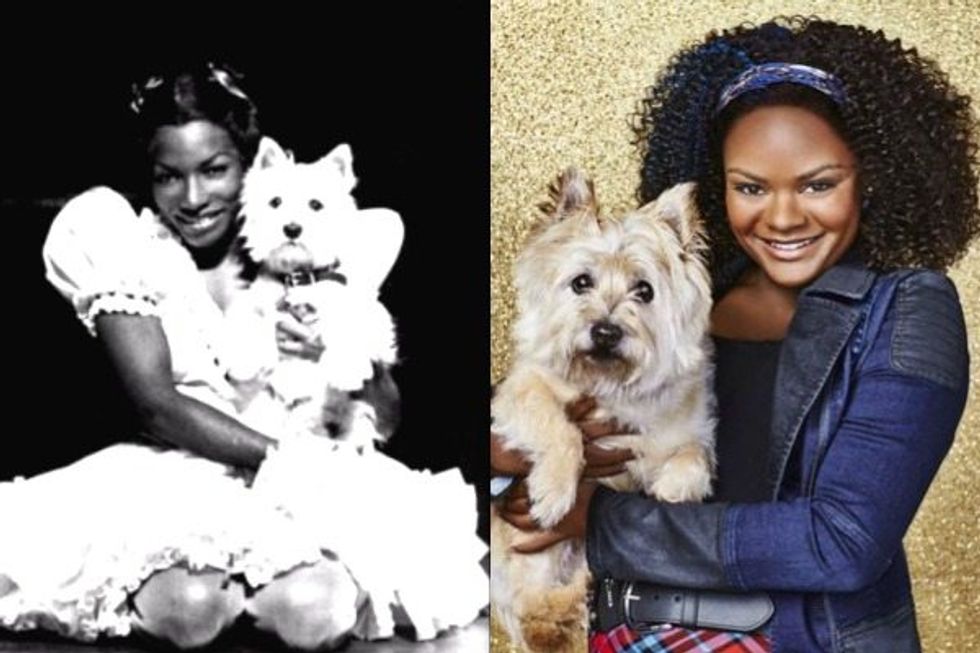 (L) Stephanie Mills as Dorothy in the 1975 Debut of The Wiz (R) Shanice Williams as Dorothy in 2015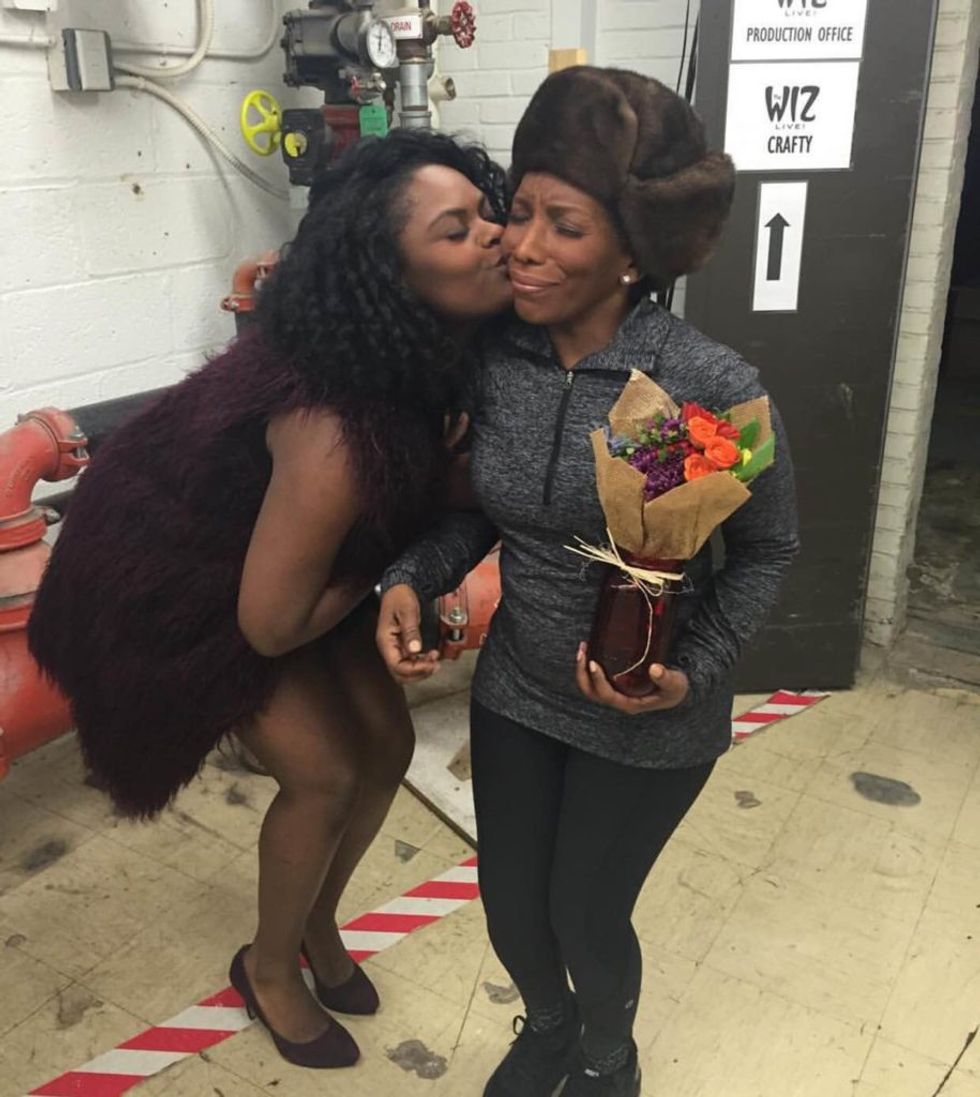 Double-Dorothy: Shanice giving Stephanie a Kiss!
But from the looks of things, the play wasn't the only thing poppin' on stage. Aside from The Queen hitting those notes (don't act like you forgot that Dana Owens jazz album Latifah dropped where she sang her soul away), to Ne-Yo hitting the Dab not once but twice, it appears off-stage had its memorable moments too.
Check out some pretty cool behind the scene moments from last night's The Wiz Live.
1. The Costume Transformations:
David Alan Grier Morphing into The Cowardly Lion: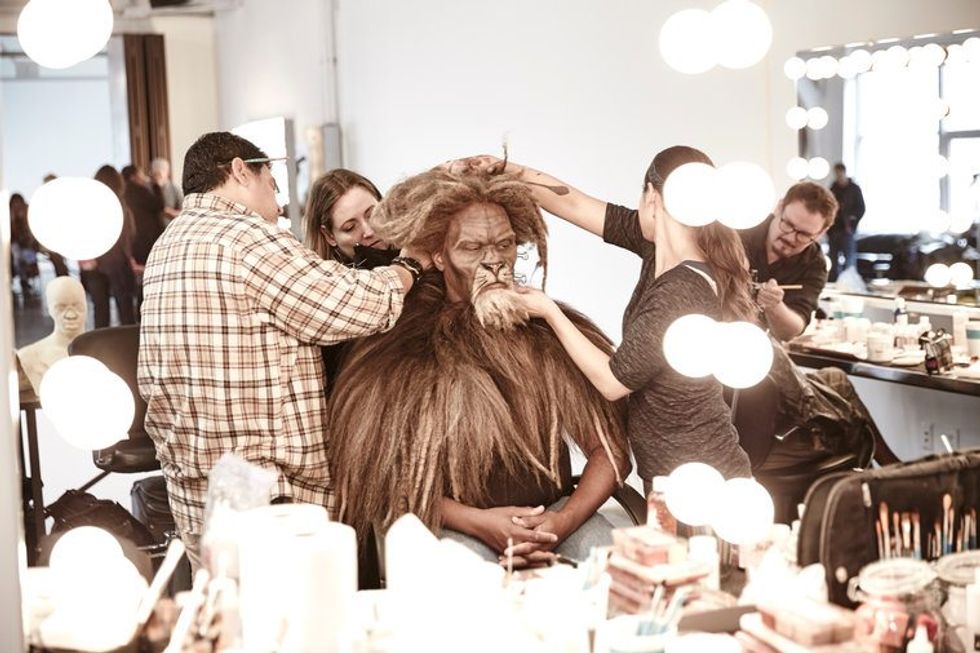 Ne-Yo Twinnng in His Tin Man Costume-- spot on!
Queen Latifah Getting Turnt as Oz:
Elijah Kelly De-Morphing as The Scarecrow (LOL!)
Uzo and Common Getting Ready to Hit the stage!
2. Shanice's First Moments off Stage after Slaying the Role of "Dorothy"
Super emotional. FYI, it's almost as if Shanice was destined for this role. The teen and former aspiring actress actually went to an audition as part of personal experience only, never thinking she'd land her first audition ever!
"When I went to the audition, it was more of a learning experience for me so I never imagined this would happen in a million years. I was just going to learn what an audition process is in New York City.""[I] definitely had a lot of training since a young age. My teachers in high school have always helped me, gave me encouragement, taught me so much. So I feel like all of that combined together gave me a great start up for this."

You go girl!
3. Ne-Yo Doing a Double-Dab
Ok, so this one is not quite behind the scenes, but we did grab it in case you missed it. Ever the dancer, Ne-Yo couldn't help but put a little pop culture, hip hop spin to his moves. We're unsure if this was part of the original choreography (side eye), but the singer definitely managed to squeeze in this season's latest viral dance craze, 'The Dab." And yep, he hit that thang!
4. David Alan Grier Rehearsing his Scene with "The Dancing Poppies"
Before actor-comedian David Alan Grier was onstage as The Cowardly Lion slaying his 2-step with the lusty, dancing poppies:
He was struggling behind the scenes in dance class (LOL!)
The 59-year old actor has always been a funny guy, and definitely had a good sense of humor at rehearsals. While being trained by renowned choreographer Fatima Robinson, Grier may have had a little issue with keeping up.
Too funny!
5. Speaking of Dancing... Uzo Twirled that Thang in a Circle!
Unlike David, Uzo had a little bit of an easier time getting through her choreography. In preparation for her role as "Glinda," the 34-year-old Orange is the New Black actress hopped on a piece of ceiling ribbing and got to spinning and winning in her dance class. Alright girl!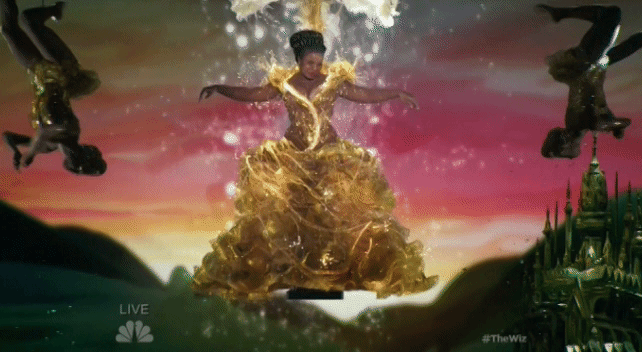 It paid off. Her entrance was impeccable.
6. Double D's-- And We Mean Dorothy's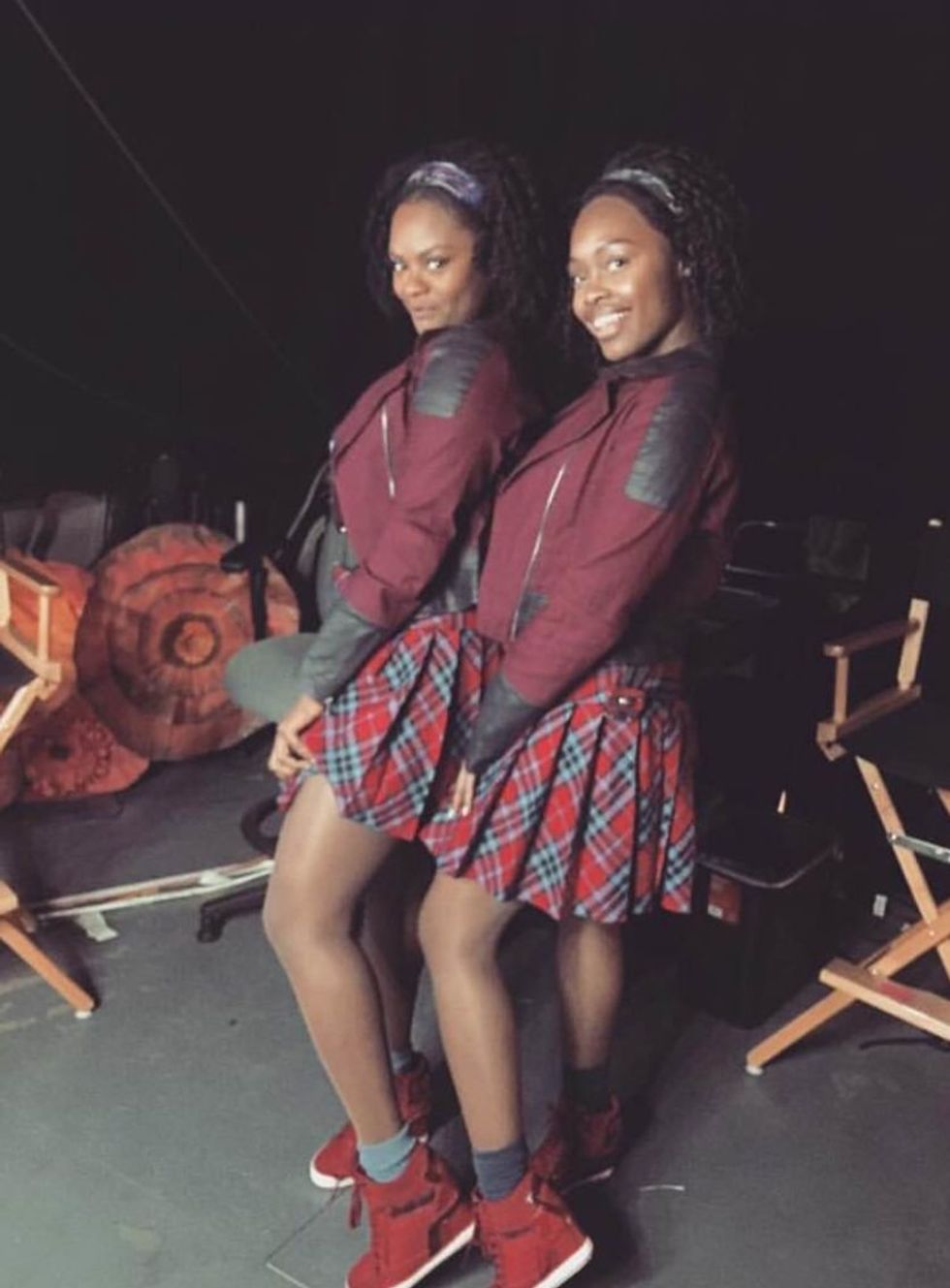 Make you do a double take! You may have missed that last night's Dorothy, actress Shanice Williams, had a stunt double. Her double is actually professional dancer and associate choreographer to Fatima Robinson, Charmaine. How cool is that?
7. The Cast the Prays Together...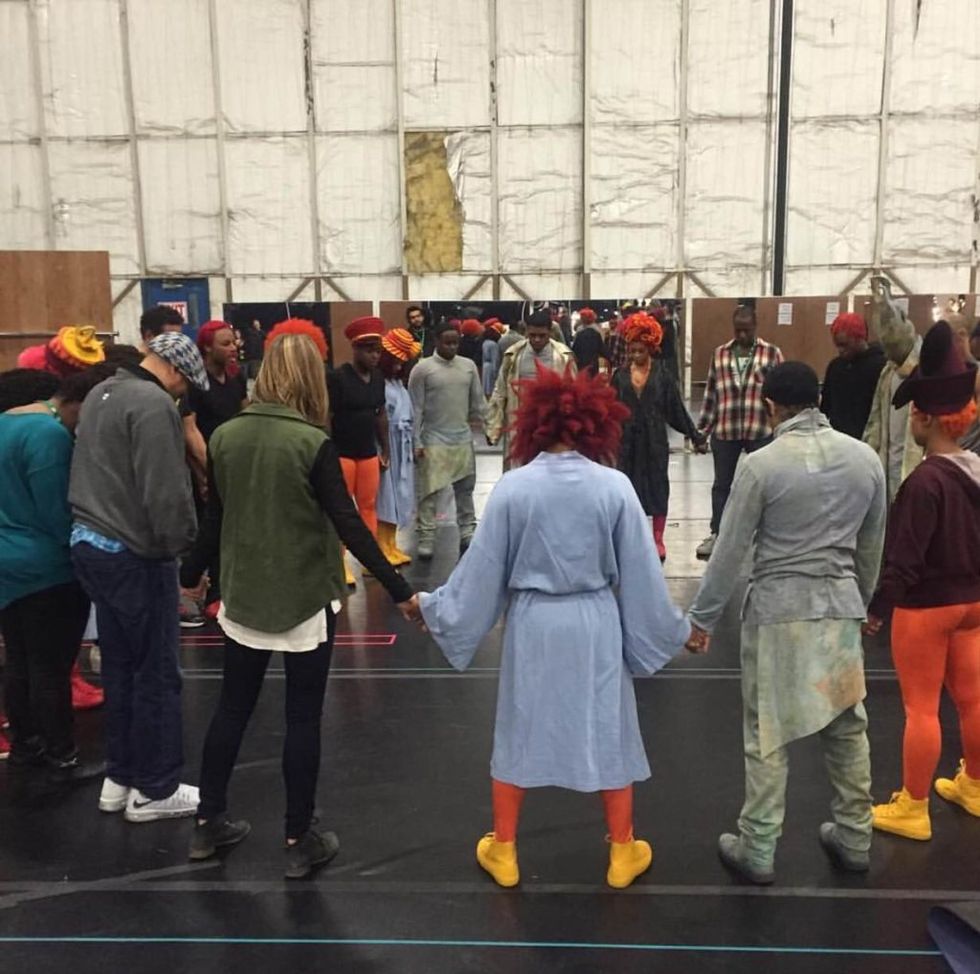 Before hitting the stage, the cast also got together to pray. And as the saying goes, prayers go up and blessings come down. Because by the end of the night, they killed the stage, got rave reviews, and are already set to break the record as one of NBC's most viewed televised musicals ever (even on route to beat out the Sound of Music and Peter Pan musicals).
Congrats! The show will re-air December 19, 8-11 PM EST!
Check out more flicks from the show and BTS in the gallery below.
What were your thoughts on The Wiz Live?