From the bedroom to the runway, slip dresses are making a hot comeback.
---
I can admit that I always wanted to try this 90s nightwear trend, but I am a little modest.  But it seems to be the perfect time for me to become fearless and step out in a seductive nightgown. I mean, this is the perfect season to get away with turning your silky sleepwear into chic cocktail apparel, so let's seize the moment!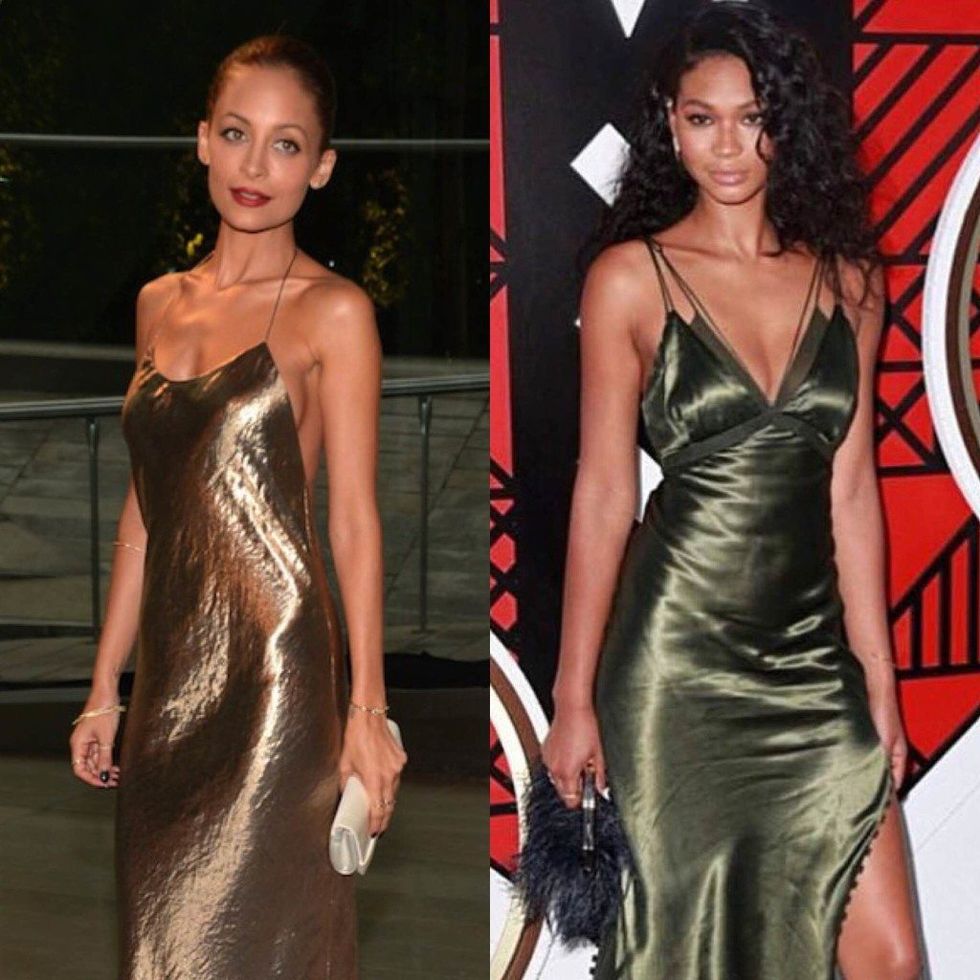 Nicole Richie and Chanel Iman rock slip dresses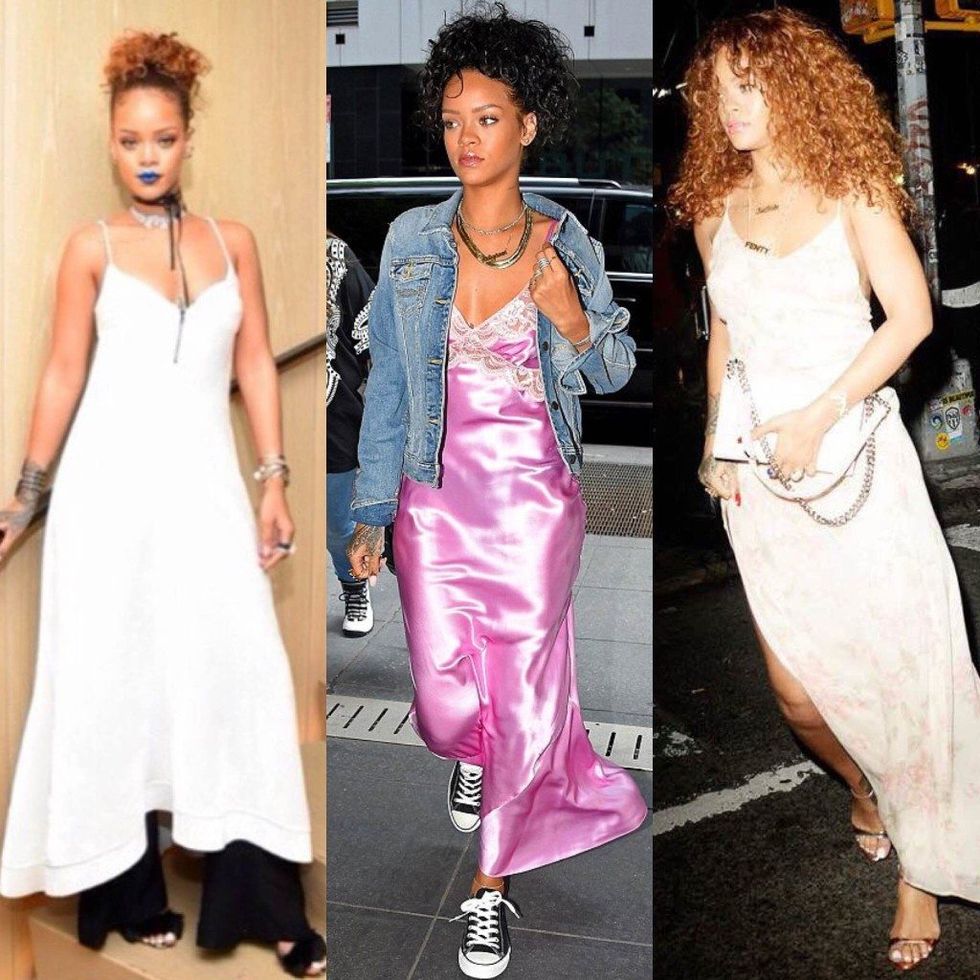 Rihanna is the queen of slip dresses
One celebrity who loves to style a good slip dress is Rihanna. Rih Rih is never afraid of venturing out and trying new things. From maxi to mini, Rihanna has sported every version of the 90s sleepwear and killed it.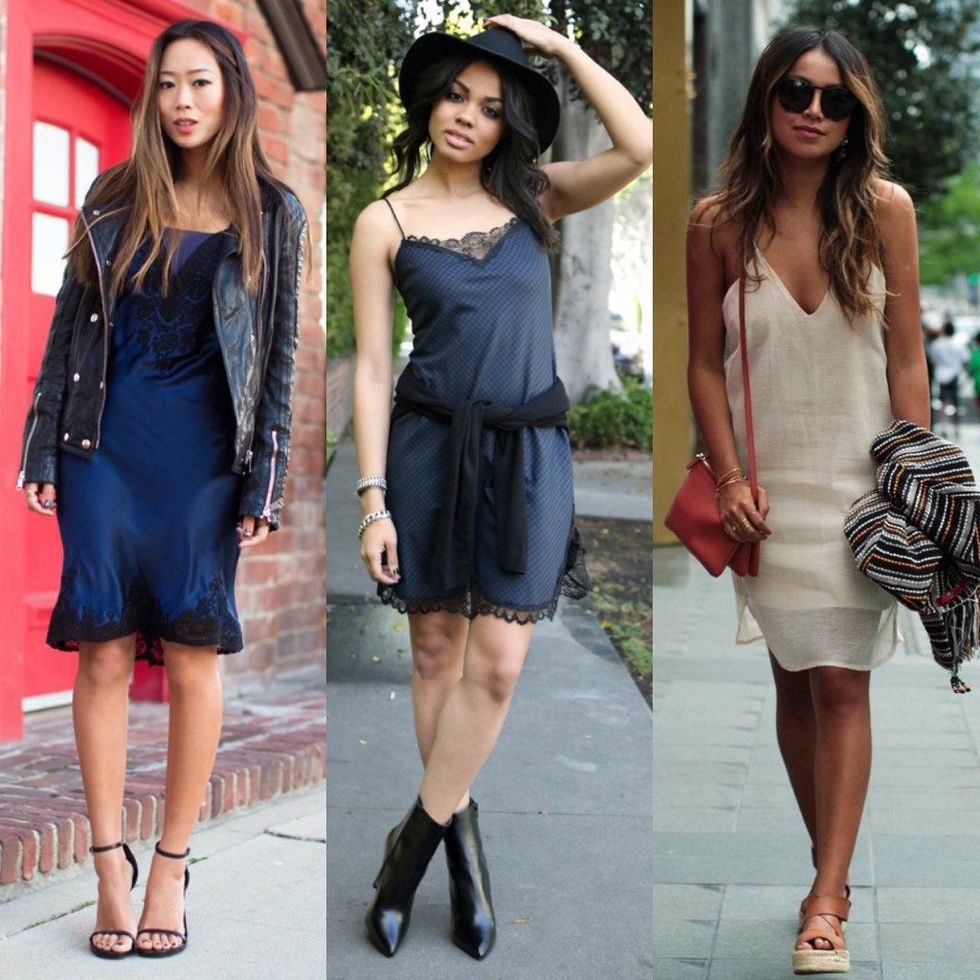 With a slip dress, it is very easy to appear as though you just got out of bed and simply forgot to change your clothing, however, there are quite a few fashionistas that have shown us how to dress up this vintage piece, and create the perfect ensemble for night out on the town.
Check them out in our Gallery!