Meghan Markle and her real-life prince charming, Prince Harry, released official engagement photos and they are giving us life!
---
The portraits, shot by celeb fashion photographer, Alexi Lubomirski, were captured at Frogmore House in Windsor. And they are absolutely stunning!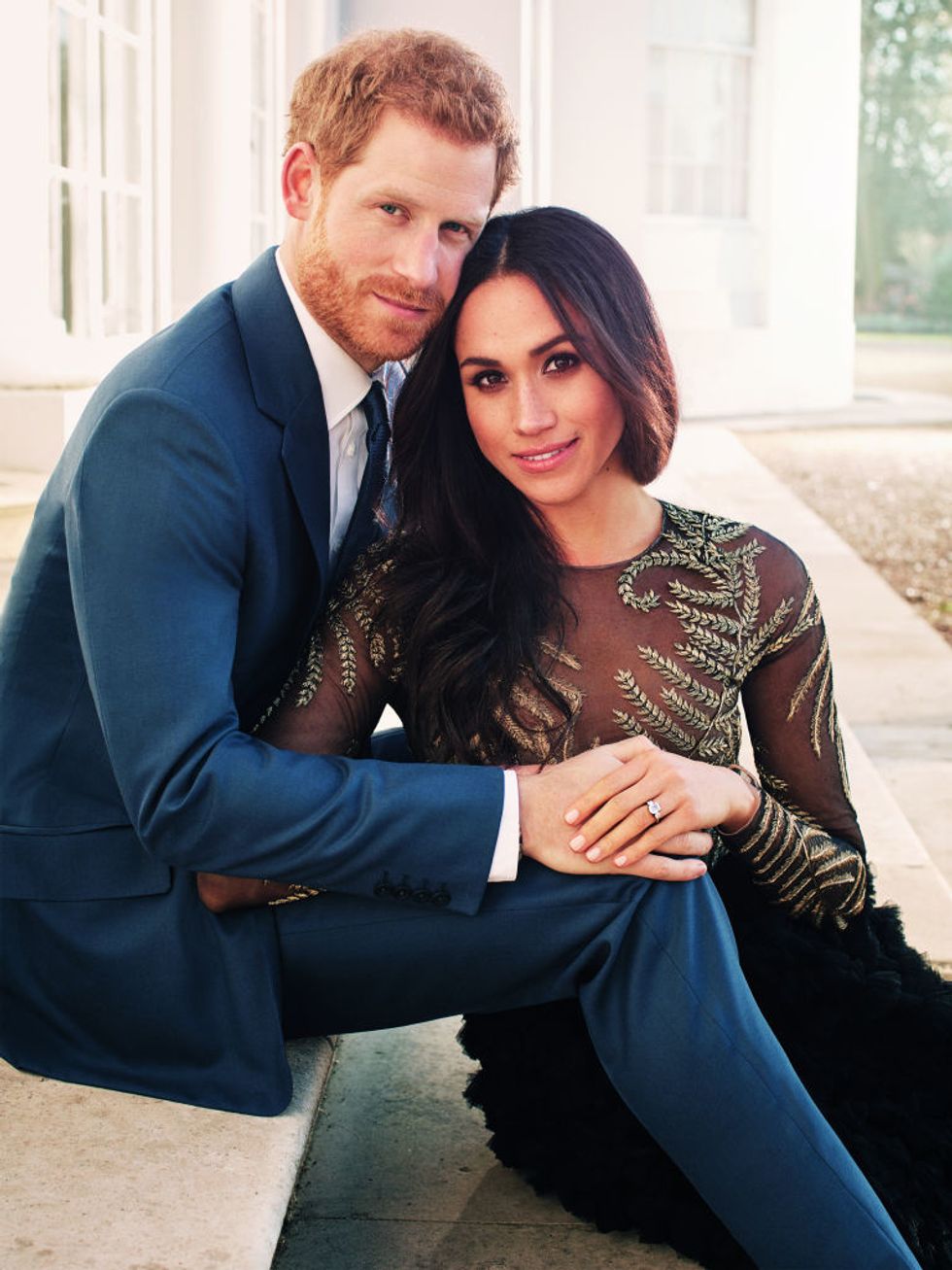 They also had some women wondering how a blind date could turn into such a fairytale:
The fact that Prince Harry and Meghan Markle met on a blind date has me seriously thinking about expanding my frien… https://t.co/Aptht2Hom3

— Tia Savage (@Tia Savage) 1513868625.0
In the photos, Meghan can be seen donning a sheer top paired with a $75K gown designed by Ralph & Russo from their AW16 couture collection. The outfit choice has already been on the receiving end of some backlash due to the fact that it is not "conservative" enough for a young Royal. Comparisons were drawn between their photos and Kate Middleton and Prince Williams' 2010 photographs. But what public opinion may fail to realize is that when you are star, it's hard not to shine.
Meghan is likely getting her first bittersweet taste of life as a royal. Everything is set on a global stage, the whole world is in the audience watching, and everyone is entitled to critique. For the most part, social media seems to love it.
Cos who doesn't want to take a walk in a fabulous frock with a handsome prince on a glorious day? A modern spin on… https://t.co/KznN31Mjka

— Lydia Starbuck (@Lydia Starbuck) 1513869610.0
With Meghan's whimsical twist on modern day royalty, the soon-to-be Bride looked exactly like a Disney princess one could only dream into existence. It's serves as further proof that she is going to be serving black girl magic all up and through the palace, and being a bonafide Royal will only elevate her queendom.

The couple have been experiencing quite the whirlwind relationship since meeting through a mutual friend and sparks flew. The pair spent much of the duration of their 1 and ½ year courtship under the radar, with privacy being the focal point of their beautiful love story. The Prince popped the question to her while the two were roasting chicken on a cozy evening in their cottage at Kensington Palace. And last month, they announced their engagement to the world to much applause and widespread support.
One look at these photos and it can be felt how much Meghan and Prince Harry are on the moon happy and completely in love with one another.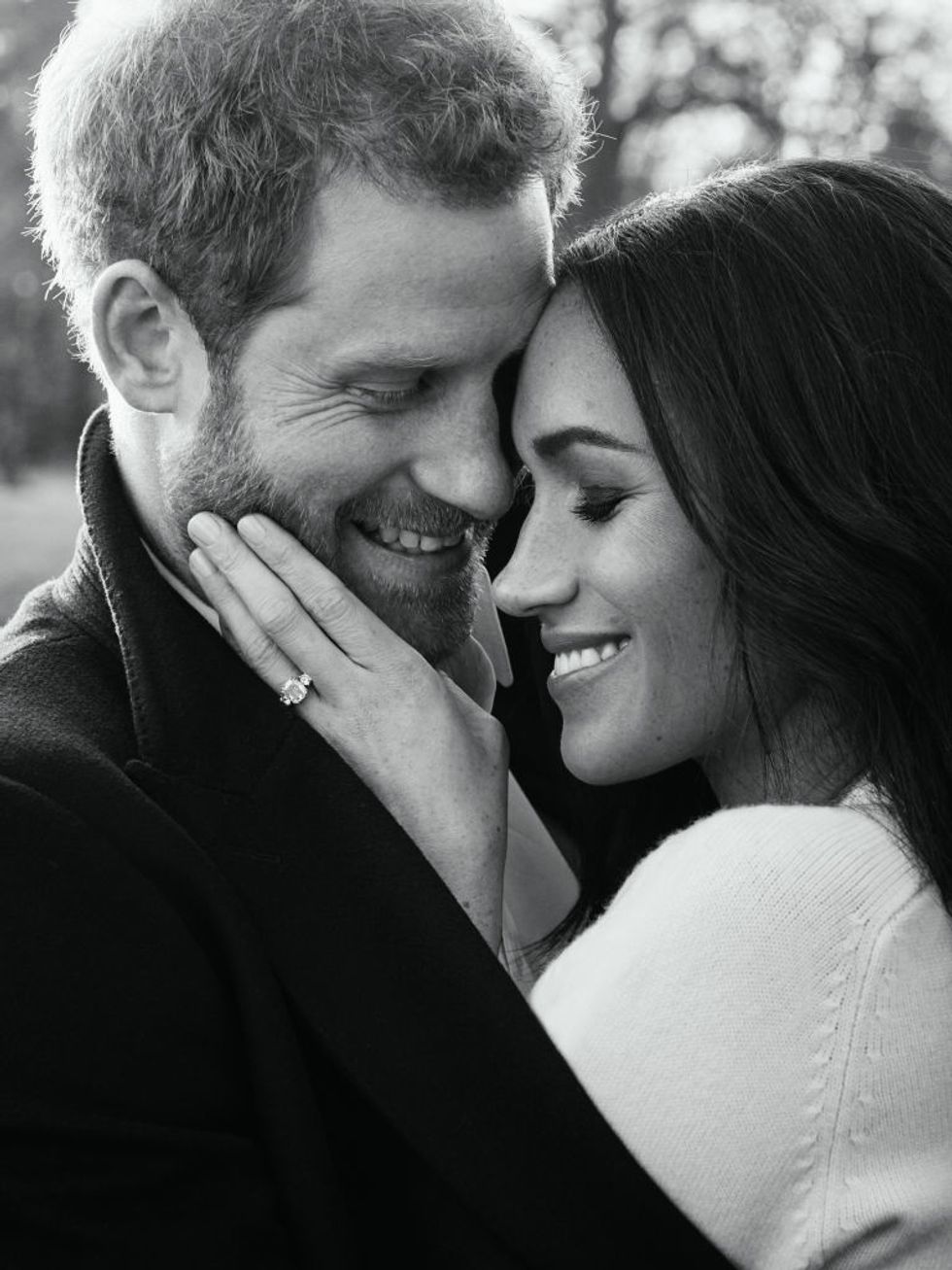 The shining couple even made an impression on the photographer. In a recent statement, Lubomirski expressed:
"I cannot help but smile when I look at the photos that we took of them, such was their happiness together."
That statement considered, the photoshoot is a symbol of true love, as it very well should be. Whatever the reactions are, there is only one truth that resounds the loudest: Meghan Markle is a sight to behold, and only has eyes for her Prince.
The wedding is set to take place May 19, 2018 at Windsor Castle next spring.
All images via Getty Images