A lot can happen in a year. Just ask the newly married Marrika Norman, who gained a husband but forfeited her family in the process.
---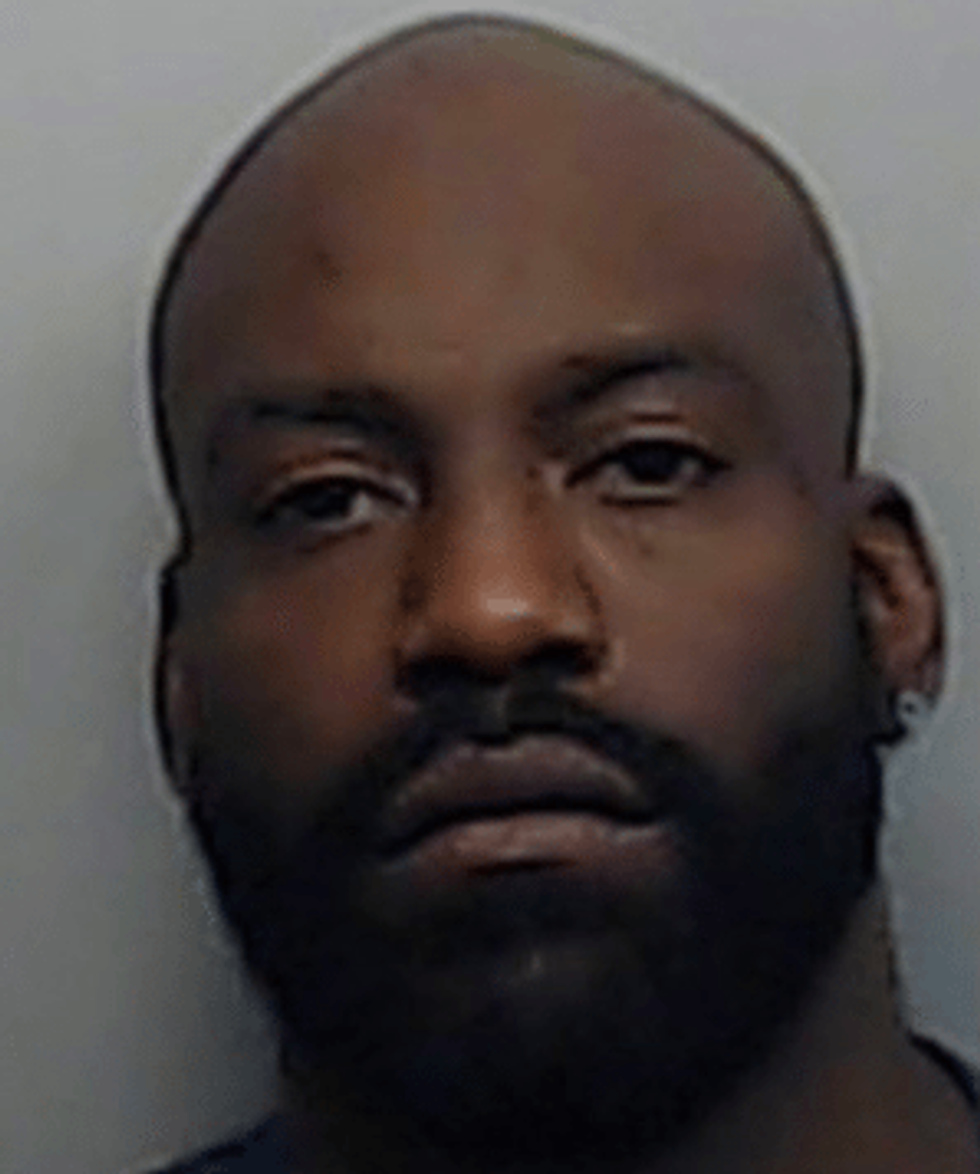 Recently Jagged Edge singer, Kyle Norman, and wife Marrika Maria, stopped by the Steve Harvey Show for a heartrending recap of their headlining domestic dispute.
Last year, Kyle was one of the few known faces that plagued domestic violence in 2015 after getting into an altercation with then fiancée, Marrika Maria. According to Marrika, Kyle was drunk and had just received some bad news about his own father's diagnosis with terminal illness. When Kyle came home, Marrika says she asked him if he could please keep the noise down, which resulted in him lashing out at her physically. Not only had Marrika suffered bruising, bleeding, memory loss and a "knot the size of a golf ball" on her head, she choked and consumed her engagement ring after Kyle forcibly shoved the promising piece of jewelry down Marrika's throat. Ouch!
Four months later, Marrika and Kyle would go on to settle their differences and get married in a private ceremony in Atlanta. In an interview that same year, Marrika broke down her decision to forgive him:
"Crediting my deep prayers and talks with God, my deep love for Kyle and conviction that Kyle really does love me and has vowed not to place his hands on me ever again. I am not listening to the naysayers who keep trying to say he doesn't love me and encourage me to leave."
However, with every gain comes a couple of losses. In exchange for becoming Kyle's wife, Marrika had to pay the ultimate price that literally cost her, her family.
Marrika stopped by the Steve Harvey show this past week and revealed that on top of losing her job, her entire family has disowned her for returning to Kyle, including her father: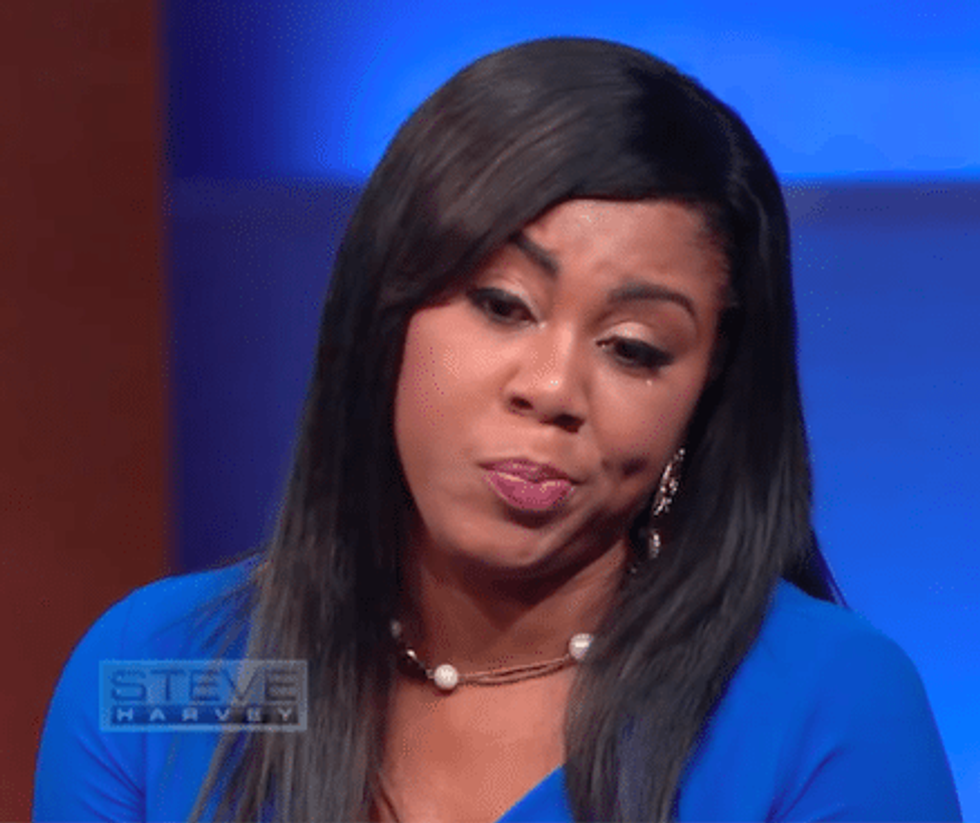 "[My marriage to Kyle] cost me my career, it cost me relationships with my family and close friends, and of course my father. You know my father (starts to cry) he has been in prison before, so when he got wind of this, it was just something that he couldn't accept.  And when we talked, [retaliating on Kyle] was just one of those things where he was willing to go back to prison [for].

I told my family I was not going to take Kyle back. So it was something that I hid, but I knew in my mind that I was still in love with Kyle. So they just don't really deal with me because I took him back."
When Steve Harvey asked Marrika if she could understand where her father stood, as both a man and lover of his child, she immediately replied yes:
"Yes, I do. I also understand too that when you love someone, you just believe in God and you have to forgive. And this was just a situation with Kyle where I just knew that it was just not him. He has always been a provider for me and he's always cared for me and I just think he was out of his mind. Someitmes just drinking and drugs, you're just not yourself."
Kyle also chimed in and says he does not fault his father-in-law's decision to shun him, admitting he'd feel the same way had it been his own daughter in a similar situation: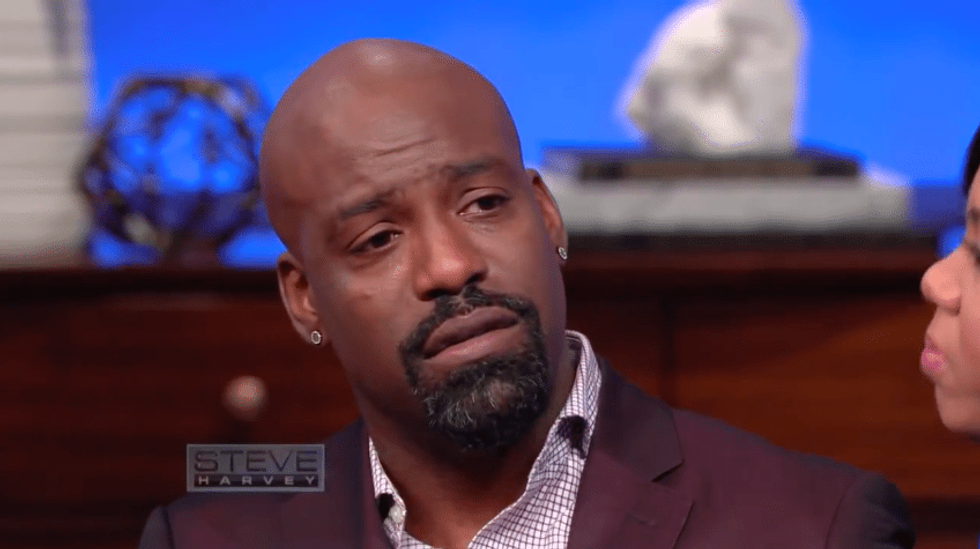 "I've spoken with [her father]. In the beginning, he was trying to get that relationship going and I knew I totally blew it. So I understand exactly how he felt, I would've felt the same way."
However, by far one of the toughest losses the Norman's had to incur was Marrika's rights over her foster-daughter. According to Marrika, who has been a foster mother for eight years to a total of 40 kids, she had one child in her care at the time of her and Kyle's fateful night, and once news of the fight went viral, the young girl was immediately removed from Marrika's custody: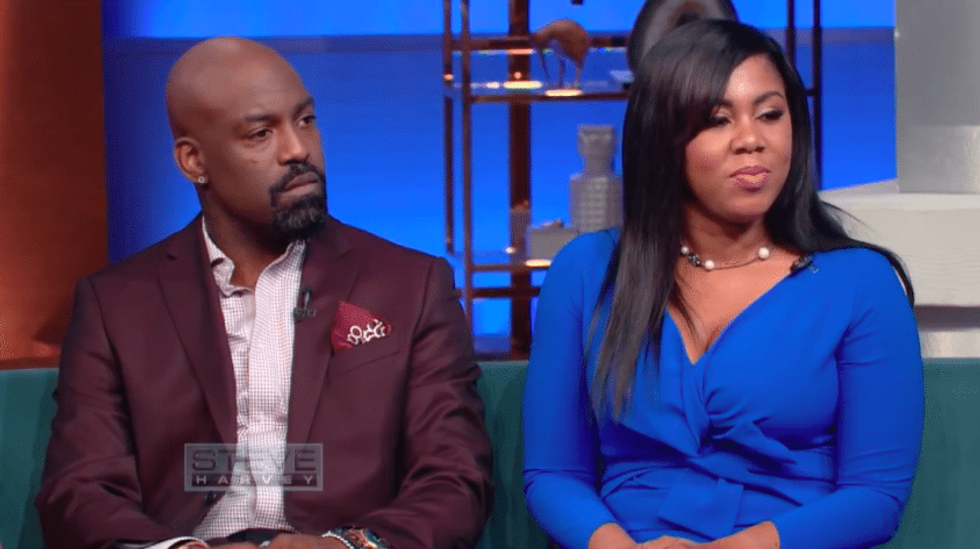 "I have been a foster parent for eight years, I've fostered about 40 kids. I started young. And I had a daughter at the time, she was actually with Kyle and I and I lost her. The next morning, we woke up and our incident was on the news and they came and got her about 7am that morning .

So I never had a chance to say my final good byes. Even when they came and got her, she fell out in the yard, she was crying and we cried together. We hugged each other. It was just something that she could not understand. And she made a comment that I'll never forget, she said: 'Why are they taking me away, mom? Dad has never hit me.' She was referring to Kyle as her dad."
Recounting the horrific morning of losing their daughter was just about enough to send Kyle into tears, to which he turned to the audience to apologize to his foster-daughter, fans and wife, Marrika:
"I just want our fans to know, that I'm Kyle. Kyle made a mistake. But I've got to continue to be a better person. We all seem to fall short of the glory of God. I'm human, you know. And whatever I have to do, I'm going to do it. And whatever I have to say, I'ma say it to speak out against domestic violence."
As you can tell by the audiences'  faces, this is an issue that, unless you are in it, or have been in a similar situation, is difficult to fully comprehend.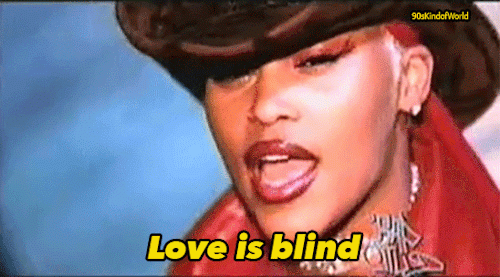 What's conflicting is that you want to empathize with Marrika, the victim, but like most people may find it difficult to fully invest in feeling sorry for someone who has forgave her abuser.  It's the same flack people gave Rihanna when she forgave Chris Brown, or even Ray Rice's wife, Janay Rice, after their elevator brawl. All in all, it's hard to understand, or judge, from the outside looking in. So your best bet may just be to pray for the best for all parties involved.
However, this does bring into question love and the limits one has on theirs. Last year when we spoke to Love and Hip Hop's, Yandy Smith (who is currently holding down her home while her husband Mendeecees serves an eight-year bid), about being a "ride or die," type chick she broke it down best. Yes, Yandy's love may be limitless, but blind? Now that, it is not: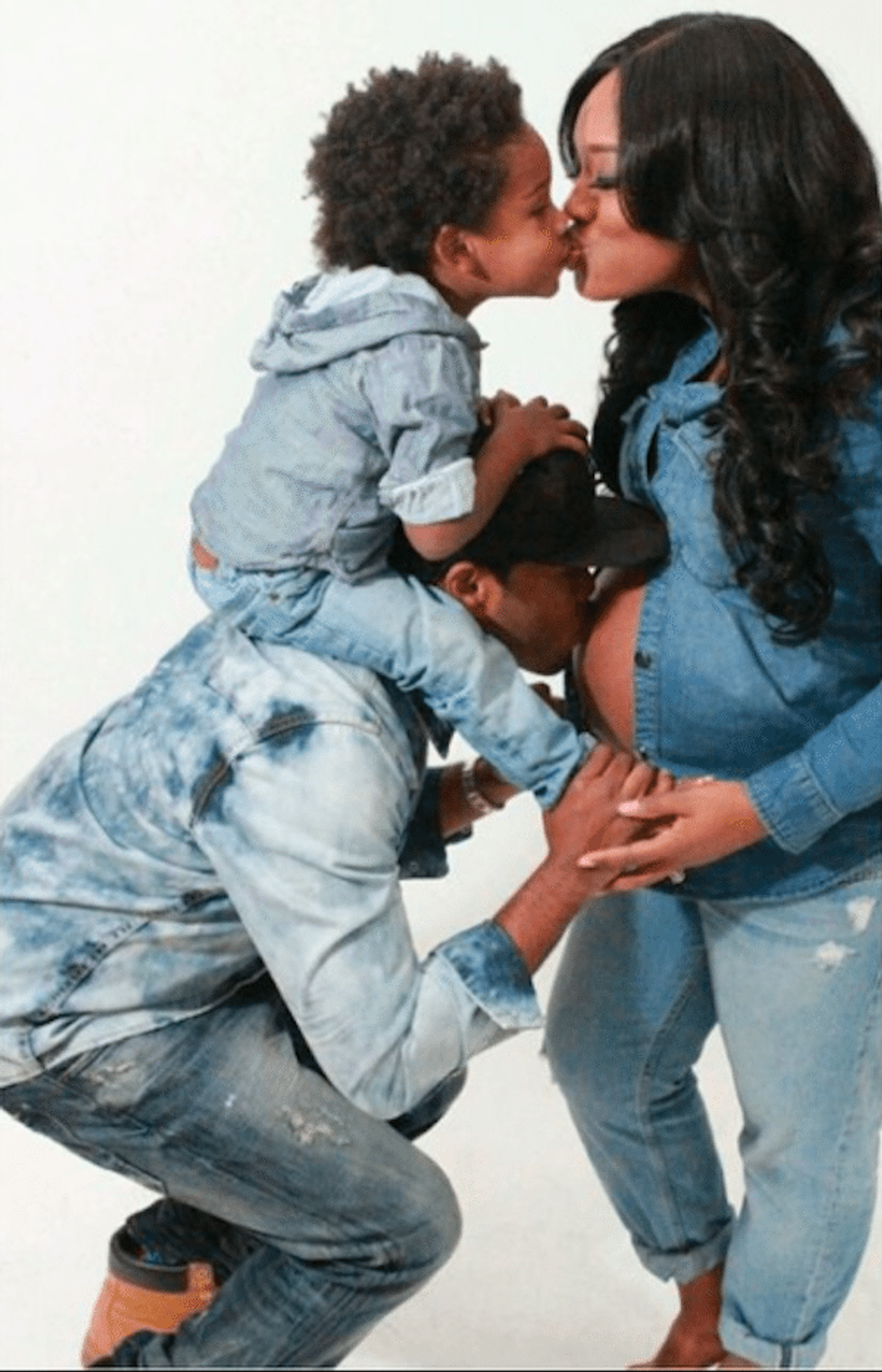 Yandy: My love is limitless. Because for my children my love is limitless. The person I want to marry, because that's forever, my love has to be limitless. Now, when I say limitless, that don't mean I'm going to accept some bull -ish-

Mendeecees: That don't mean she's a fool because they can get it mistaken for you being- your love limitless with you being a fool. But she's far from a fool.

Yandy: No, no, I'm far from a fool. When I say it has no limit, I mean it's unconditional. It doesn't stop. We [may] argue. And there have been times where we've broken up because I don't stand for nonsense... [but] when I say 'limitless,' that doesn't mean I won't leave a situation if it's crazy- but I will never stop loving him.
Love definitely comes with sacrifices, but it all depends on which ones you're willing to make. For some women, like Yandy, time is a worthy sacrifice for your partner, if that person is worth the wait. However, giving up the rest of family is a no-go for her, as she clearly stated that her children come first.
For Marrika, her will to forgive may be too much for others, but it is still her will and her choice. At the end of the day, we all have our limits on love, but what's yours?
Do you agree with Marrika's decision to stand by her man?
Watch the full clip of the episode below: