There's one thing many people around the world can't resist, and that's a sharply dressed man. A well dressed man exudes confidence, style, and depending on how he carries himself, sex appeal.
---
But confidence, sex appeal, and style were not the primary goals that Marquelle Turner-Gilchrist had in mind when he created and developed a project to help black men be seen in a different light. As Marquelle explains it, his project, The New Stereotype, keeps the digital streets talking by doing one simple thing - showing tasteful photos of good looking brothers in suits.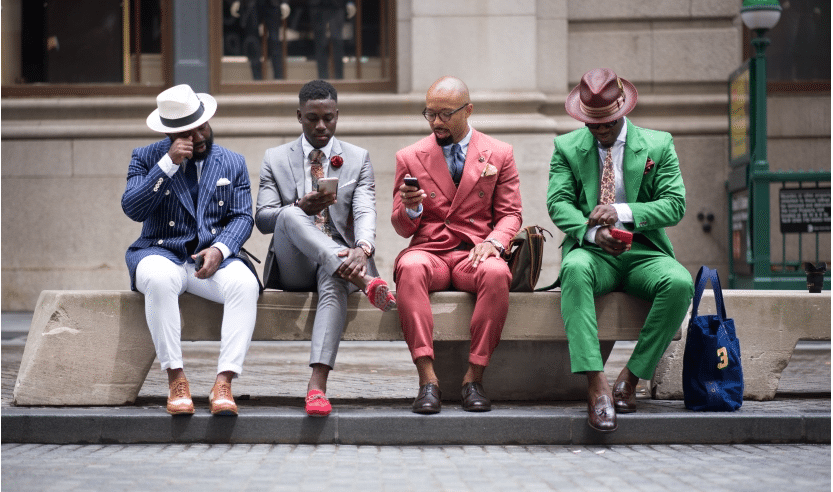 "I've always loved personal style and understood the impact of powerful imagery," Marquelle said in his Blavity.com article about the project. "The goal of the project is to use imagery to create new stereotypes,  paint new pictures of the black man and highlight the diversity and strength of black men."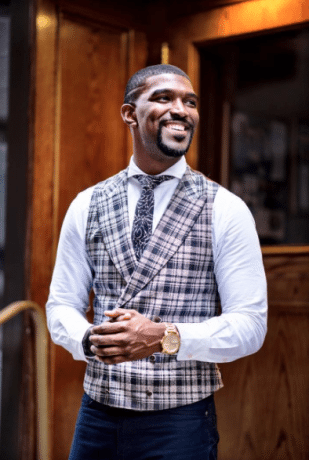 Marquelle Turner, photo by @aqut
Interestingly enough, the inspiration behind the project was a result of the images that he saw of racial tensions in the United States.
"[The project] Came to fruition after I spent the first quarter of last year studying abroad in the south of France," Marquelle told me during our interview. "I felt like while I was away I was disconnected to kind of what was going on in the U.S."
Marquelle said that in between looking for a full time job in global luxury management, and finishing his graduate coursework, he spent a lot of time on the Internet catching up on what he missed while he was away. He found that he was not happy with the images he saw of race relations in the U.S.
"Catching up on what took place in the U.S. while I was away, I instantly kind of became very consumed in [it]," Marquelle said. "I'm from the South, and I'm well aware of kind of the race relations, and the racial tensions that's still very prevalent in the United States. However, I think that recently it's come to the mainstream. And a lot more people have been talking about it. And they're creating this dialogue that questions exactly what race means in America."
Marquelle felt compelled to do something positive that showed black men as men, and not as people to be feared--especially if they are wearing a hoodie and jeans. God forbid if they have an Arizona Iced Tea and a pack of Skittles in hand while wearing a hoodie and jeans. Either way, something had to be done to show the world that a classic Black man is a force to be reckoned with, and boy did his plan work.
Marquelle's strategy was nothing less than inspiring to other men who love fashion and photography. In fact, as I type this now, black men inspired by his work are creating their own versions of The New Stereotype in the U.S. and abroad, including Chicago, Brazil, and London.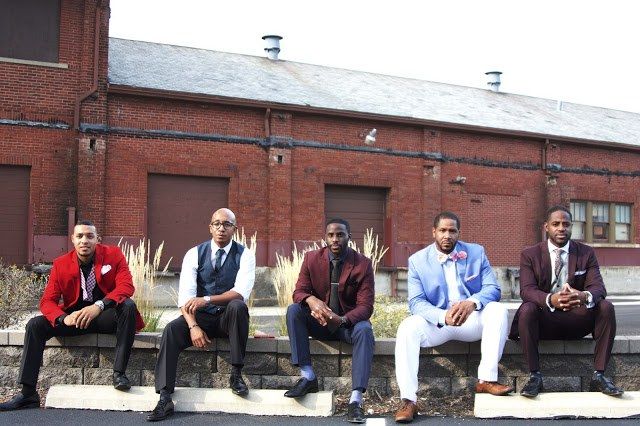 Edward Oscar's version of The New Stereotype.
"The way you dress says a lot about your self-respect and the way you carry yourself," said blogger Edward Oscar, who created his own version of The New Stereotype in Chicago. "But this goes beyond pictures. There is something to be learned from each gentleman and their perspectives on image." Edward mentioned on his blog that he had plans in the works to use his version of The New Stereotype as a tool to inspire others through speaking at schools, community organization, while also offering tips on interview readiness.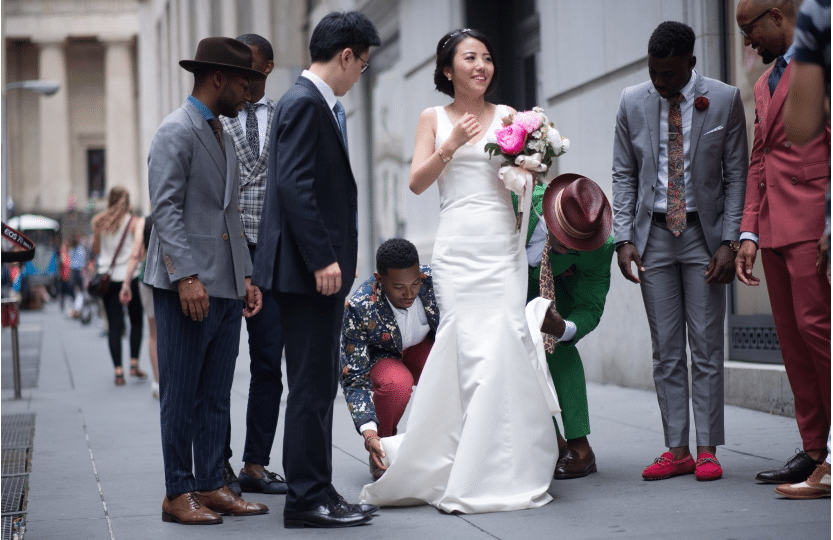 Inspiring other young black men is exactly what Marquelle wanted. He said that where he grew up, a lot of men did not have the opportunity to put on a suit and tie outside of their Sunday routine. "I did not grow up around a lot of men who wore suits on a regular basis, considering the men I was around the most did not work white-collared jobs," Marquelle said. "However, I still understood the fact that although they might not have worn a suit on the regular, they were still noble men. Which made me extremely proud to be a black man."
Even though the pride of the black man stands out the most in the images, what he didn't want was to create a message saying that wearing a suit is what will keep black men from being targeted by police, or would allow them to escape racial inequality. Nope, that's not what he wanted at all.
"One of my goals with this project is not to tell people, 'Look this is the only way,' or 'You have to wear a suit,' or 'You have to dress this way,'" Marquelle said. "It's just simply saying look, there's also this option. There are also other people who dress this way on a daily basis. Whether it's because of their job, or it's because it's truly innate to their personal style and who they want to be."
After some encouragement from a friend, the strategy of showing black people rocking some extra fly personal style, he created the queen edition of The New Stereotype, which is just as popular as the first.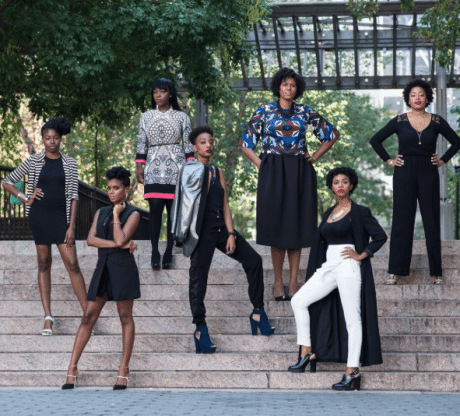 Photo by @aqut
"The women's shoot was to show that women--Black women--do have this level of sisterhood. And it's not an anomaly for Black women to support each other, and to grow, and to also represent the mini broad strokes of what needs to be beautiful than just one ideal."
The most interesting aspect of each shoot are the people he chooses to be a part of it.
"I typically like to make sure that they're always diverse, in terms of where they come from," he said. "So between the men's and women's shoot, there's been someone from St. Lucia, from the Virgin Islands, from Alabama, from Georgia, Jersey...Amsterdam, Rotterdam, the Netherlands. So I try to get  a diverse group of people."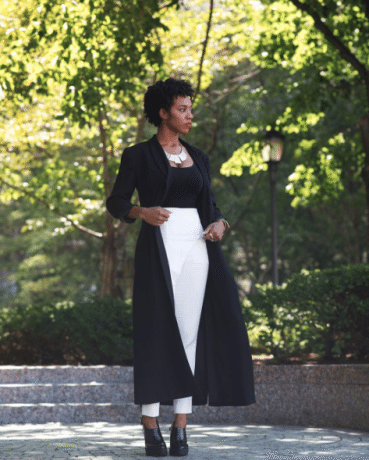 Photo by @aqut
If you find yourself inspired by the message behind this project, get ready for the next installment of The New Stereotype, which is slated to be released around mid-November. But the one is going to be slightly different than the others, and will celebrate Black love. Marquelle says that he also plans to have short videos about the participants, so that online users would get an opportunity to get to know the people in front of the camera on a more personal level.
The New Stereotype is an ever-evolving labor of love that carries behind it a powerful message that gives Millennials something beautiful to look at, as well as something positive to think about.
"Fashion is the vessel, but the message truly is to celebrate Black lives, and celebrate Black excellence in all of its different forms," Marquelle said. "Because there are different ways to achieve, and that means something different to everyone."
Marquelle Turner-Gilchrist is a native of Johnsonville, NC and the creative director behind The New Stereotype. Currently, he resides in Harlem and works as an assistant buyer for a luxury fashion company. You can follow him on Instagram & Twitter at @marquelleturner.