It was a Friday night like many evenings that summer where my girlfriends and I got together to give our respective updates on life: how many weeks were left until someone's baby arrived, who was newly single, and how married life was going. We swapped stories over wine and the conversation shifted to the norm, one on the topic of relationships and specifically, deal breakers.
---
I'll admit, great conversation starters are found on Twitter and that night, my timeline consisted of talk on when's the appropriate time to ask about salary and sexual health. Although we were women from different walks of life, it was an unanimous decision that those kind of talks should happen fairly early in the dating stages before you (both) get knee-deep into the relationship. But what other conversations should be introduced at the commencement of what seems (and feels) like something great in the long run? Should you discuss credit history and previous relationships you aren't privy to? If it means protecting yourself from wolf in sheep's clothing, I'm all for it.
Just ask Tasha Smith who has probably asked herself why did she get married (all puns intended) since the messiness of her divorce to ex-husband, Keith Douglas, ensued last year. Here's a recap:
The pair wed in 2010 after only one year of dating and when Douglas served as Smith's manager. Not too bad when you know who you're dating, right? After three years of marriage, Smith appeared on The Wendy Williams Show and gushed about her "new normal" as a stepmother to Douglas' five children and living a cordial life with their mothers, in addition to, what goes down in her bedroom in an attempt to have child with her new hubby. Tasha was truly head over heels, but things took a turn for the worst one year after appearing on the show when Douglas filed a restraining order against the actress.
Alleging his wife threatened and attacked him in drunken rages, a judge ruled Tasha stay two yards away from her husband at home (100 yards outside their residence), but she countered, asking for her own restraining order after citing Douglas' violent behavior and his allegations that she was sleeping with women. As their story began to go public, Smith filed for divorce, but ended up forking over $7,000 a month on top of the $50K she already shelled out for spousal support.
What would happen in the months to follow would be Smith unveiling years of deceit that wasn't acknowledged at the start of the relationship, like Douglas being married to five other women prior to, making the actress his sixth wife. He also had more children than Tasha was aware of, a criminal history, four different social security numbers, and had tax liens against him after not paying taxes in a decade. This is catfish-esque behavior in its entirety! Luckily for her, her marriage would be annulled as the judge decided in her favor that her relationship was rooted in deceit.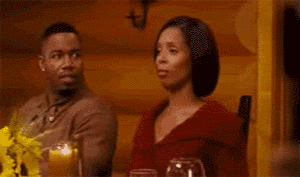 But Tasha isn't the only celeb to have been duped into a fraudulent marriage. Author Terry McMillan underwent a nasty divorce back in 2005 after learning her ex-husband, Jonathan Plummer was gay.
Plummer was the muse and the mister behind McMillan's real life experience-turned-novel, How Stella Got Her Groove Back, but six years after wedded bliss, he dropped the bomb that he realized his sexuality years into the marriage. The pair went on Oprah in 2005 where Plummer proclaimed he did not lie about his sexual orientation and two years later, Terry would go on to file a $40 million lawsuit against her ex-husband for conspiring to tarnish her reputation.
McMillan's hurt at the betrayal is evident in court documents where she stated,
"It was devastating to discover that a relationship I had publicized to the world as life-affirming and built on mutual love was actually based on deceit. I was humiliated. I believe he knew he was gay and had planned out this scheme long before he met me. He had opportunistically placed himself at an expensive vacation resort in order to meet and seduce a wealthy woman from the United States. It was devastating to discover that a relationship I had publicised to the world as life-affirming and built on mutual love was actually based on deceit [...] I was humiliated to realise that Jonathan was not attracted to me and possibly never had been. I wanted to believe that he loved me. It is only now, looking back, that I realise there were indications otherwise."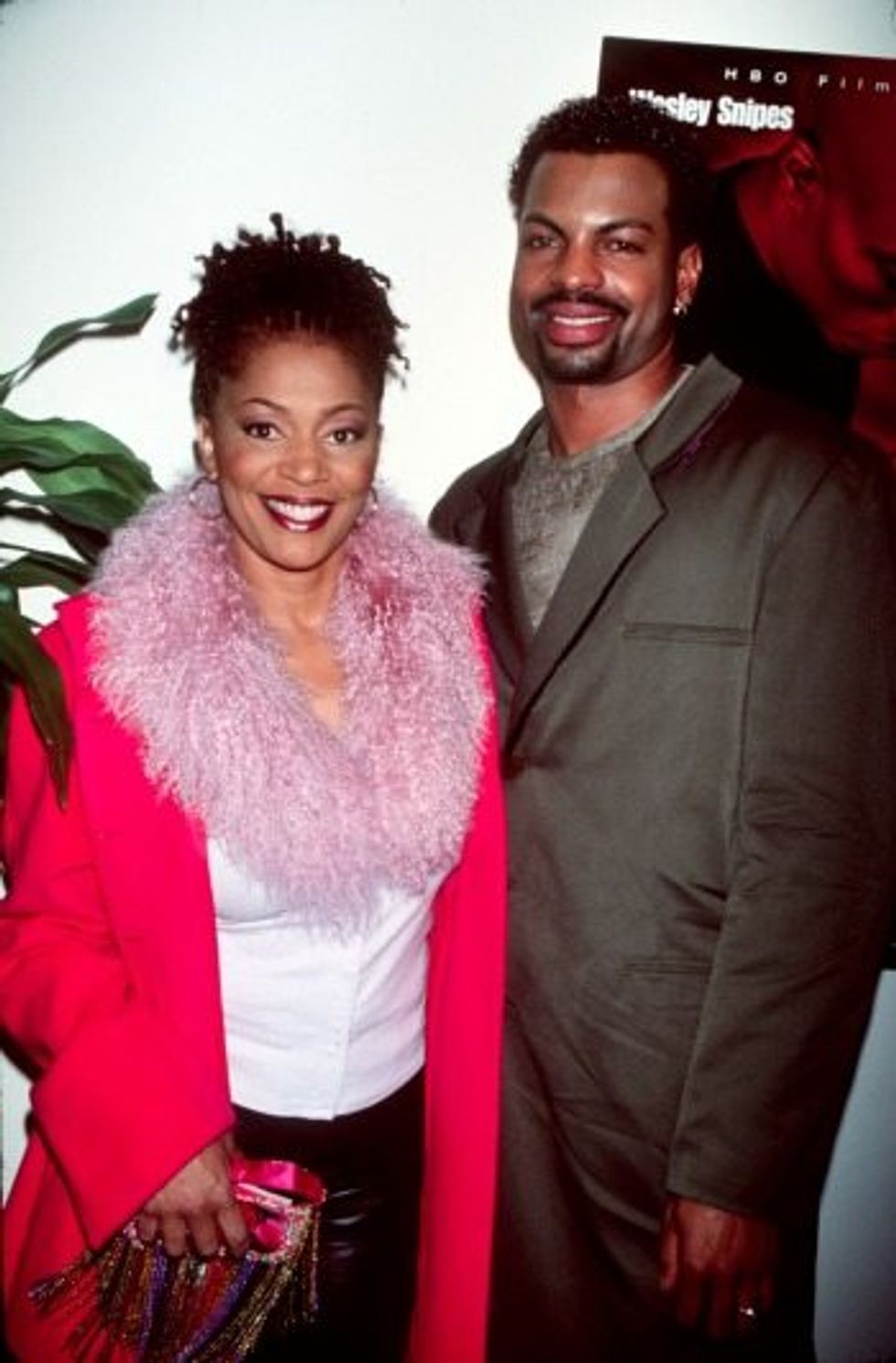 McMillan became one of the vulnerable women she writes about. In interviews, she referred to herself as a victim of extortion after paying for his college education, invested over $200,000 into helping him jump start a business, and took him around the world, all for him to marry her for U.S. citizenship.
Their messy divorce would spawn conversations on "down low" men, similar to that of the speculations that arose from the divorce of Star Jones and Al Reynolds. The original co-host of The View wed Reynolds in an estimated $1 million wedding with the assistance of corporate sponsorships in 2005, but later separated in 2008. Although the divorce filings are sealed, Jones briefly spoke on the three year split saying,
"Several years ago I made an error in judgment by inviting the media into the most intimate area of my life. A month ago I filed for divorce. The dissolution of a marriage is a difficult time in anyone's life that requires privacy with one's thoughts. I have committed myself to handling this situation with dignity and grace and look forward to emerging from this period as a stronger and wiser woman."
But many believe that her ex-husband's sexuality played a part. While that was neither confirmed, nor denied but Reynolds' who refused to "label" himself (à la Raven-Symoné), others reported Star was over her spouse riding her coattails and also living a fraudulent life.
"I think Star felt Al had spent their marriage riding her success while she did all the heavy lifting. She resented it. Deep down, Star is a very old-fashioned woman who believes a man should support her emotionally, physically and financially. She now believes Al failed her."
But that's not all. Sherri Shepherd felt the same way after also being married for three years, filing for divorce from Lamar Sally after feeling like he wasn't living up to her expectations as a husband. She states Sally defrauded her from entering the surrogate agreement for the sole purpose of obtaining child support. In the end, the actress and former co-host of The View was ordered to pay $49,200 in child support annually for her child that was not biologically hers.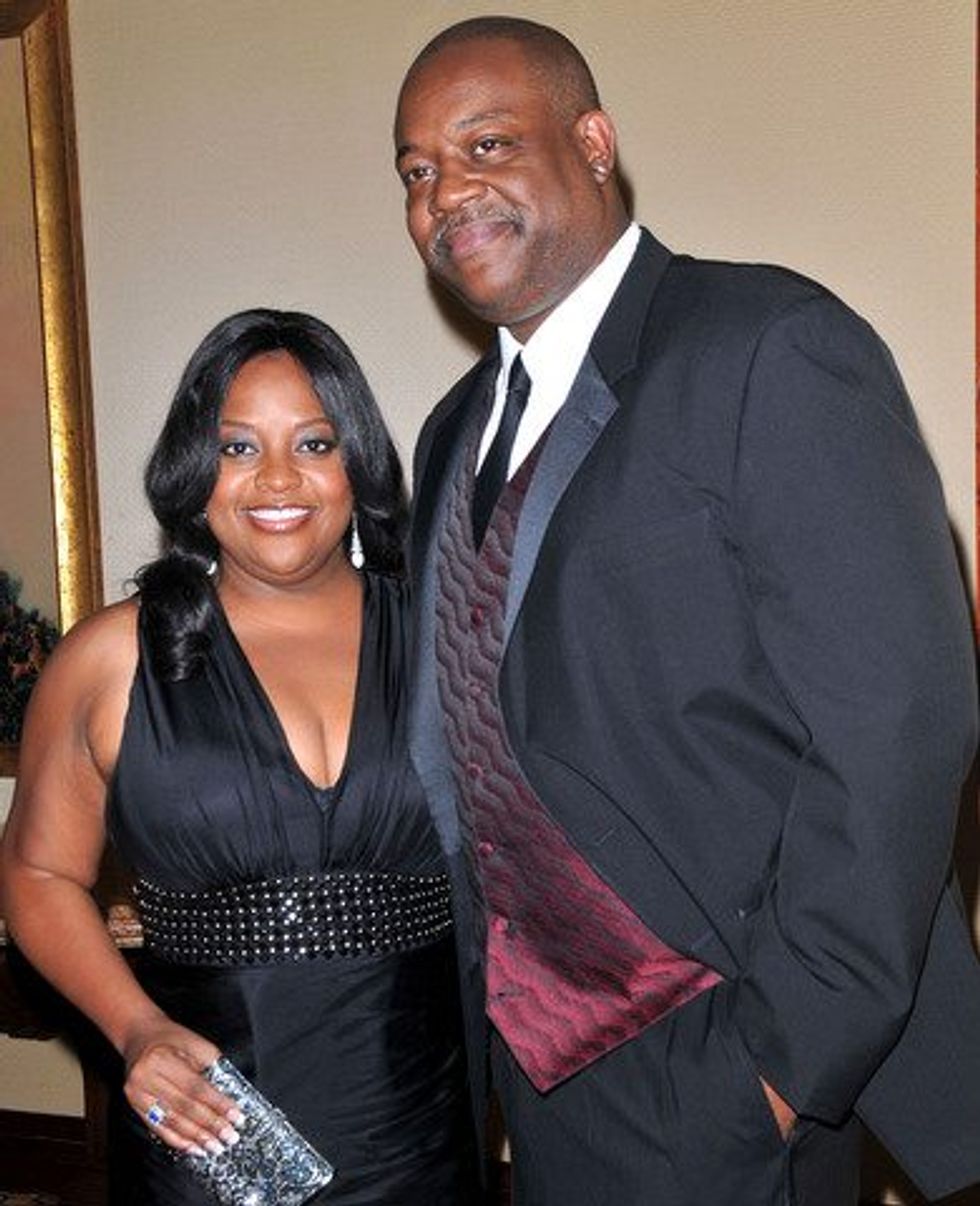 Related: Sherri Shepherd Forced To Claim A Child She Doesn't Want
In all of these stories, women have fallen into the illusion of wedded bliss, but love is blind and leaves many of us dumb and deaf to reality. I wonder if the societal pressures towards women–the need to be married and with children by the mid-thirties in order to feel "accomplished"–weighs heavily on older women who give much attention to biological clocks.
[Tweet "Love is blind and leaves many of us dumb and deaf to reality."]
When asked about the publicity that came with her lavish wedding, Star Jones said, "I was a 40-year-old who, according to urban legend, had a better chance of being kidnapped by a terrorist than getting married. And I was caught in the euphoria."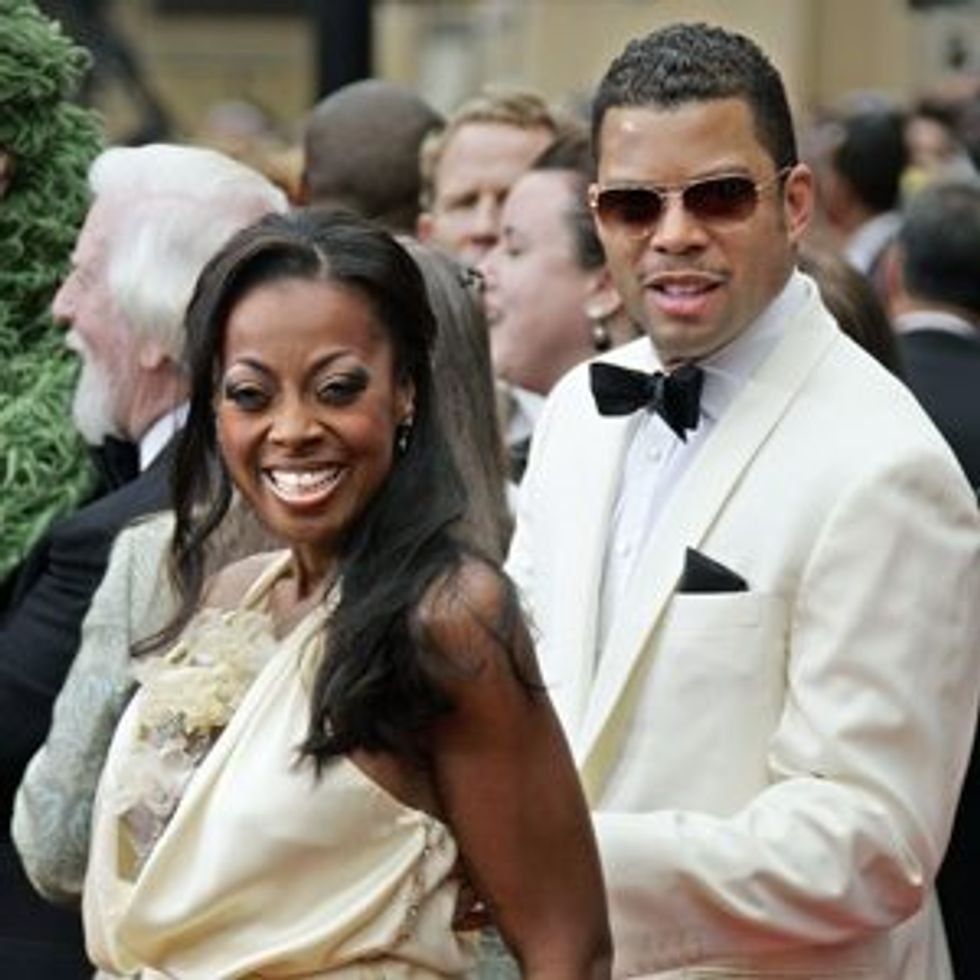 For each of these celebs and everyday Janes around the way, the foundation of a relationship is based on a clouded perception of who we fall in love with and their words that woo us, leading us to a place of settling and ultimately, living in strife. No one gets 100% out of a person in the very beginning; we get fear, reserve, skepticism, and hope that this person will be the person instead, but:
[Tweet "No one should ever have to fall in love with the mask someone else puts on."]
In the event that we do fall for the façade, who's to blame? Oprah weighed in on her thoughts after McMillan and Plummer's appearance on her couch:
"It's pretty apparent to me and I think a lot of other people when they see Jonathan, you know, something else was going on there. But I think that somewhere inside her, if she were absolutely honest, she knew something was off, even if she couldn't say he was gay. She knew something wasn't right because as we're going to speak about in future lessons here, you always get that little feeling. I call it a whisper and a whisper is exactly that; it feels like 'something's off' and then you allow yourself to tell yourself that it's something else or that it isn't what you actually really think it is. You don't use your own instinct, your own intuition, and allow yourself to be put in a position that you later have to suffer the consequences."
I'm going to side with the thousand of comments left by readers who believe Tasha Smith could have easily avoided her marital nightmare had she conducted a background check on her ex-husband from the get go, but I also understand how easy it is to fall for love and who's dishing it when you've been looking for it for so long. My mother and her short-term marriage–her first at the age of 40–is my greatest example. Even with flashing signs that trouble lies ahead, too many of us turn a blind eye to the obvious and get caught up in the smokescreen that looks like love. So how can someone move on after the public humiliation and hurt that comes with being in holy matri-phony?
Tasha Smith told MadameNoire back in January, what we now know as the truth was what was helping her cope during her nasty divorce.
"Truth. The truth. Honey, there's a scripture that says, 'And ye shall know the truth and the truth shall make you free.' Truth has a way, babyyyy, of helping you get over a lot of stuff, okay? Truth makes it all easy."
Terry McMillan cited the power of forgiveness in a follow-up episode on the final season of Oprah. "I needed to do what it would take to get me back to happy and that was to basically let all of this go." Oprah recalls a story McMillan told her about where the source of that forgiveness stemmed from.
"She shared with me that she had been in her car and she had been feeling this angst, this rage, this anger and there was a moment where she left the car window down and she said she could actually feel the presence of the anger as an energy field, leaving her body and leaving the car. And she says, 'I did not say that on TV, but that was God.'"
She also appeared in an interview with HuffPo Live and shed light on her feelings eight years after the divorce.
"I spent almost 10 years with this guy. I loved him. I still love him. But I loved the man I married, not the one I divorced. I don't hate him because he is gay. We're good friends now and we have been for quite a few years. The bottom line is he made me feel beautiful, he loved me, and the yardstick that I would use for other men would have to be held up to him."
While those sentiments may not be that between Smith and her ex (seeing that Douglas has since gone on a social media tirade about the court's ruling), Star Jones and Reynolds, or Shepherd and Sally, there's a universal lesson to be learned between all parties.
Forgiveness is the impetus to moving forward, and the truth is required for growth.
[Tweet "Settling for crumbs only leaves you starving in the end. "]
There's nothing wrong with digging in the beginning–you'll be helping yourself in the long run.