Everyone hurts the same, but we all heal differently.
And for Nicole Paultre-Bell, her road to recovery was a long and dark one, but thankfully there was light at the end of the tunnel.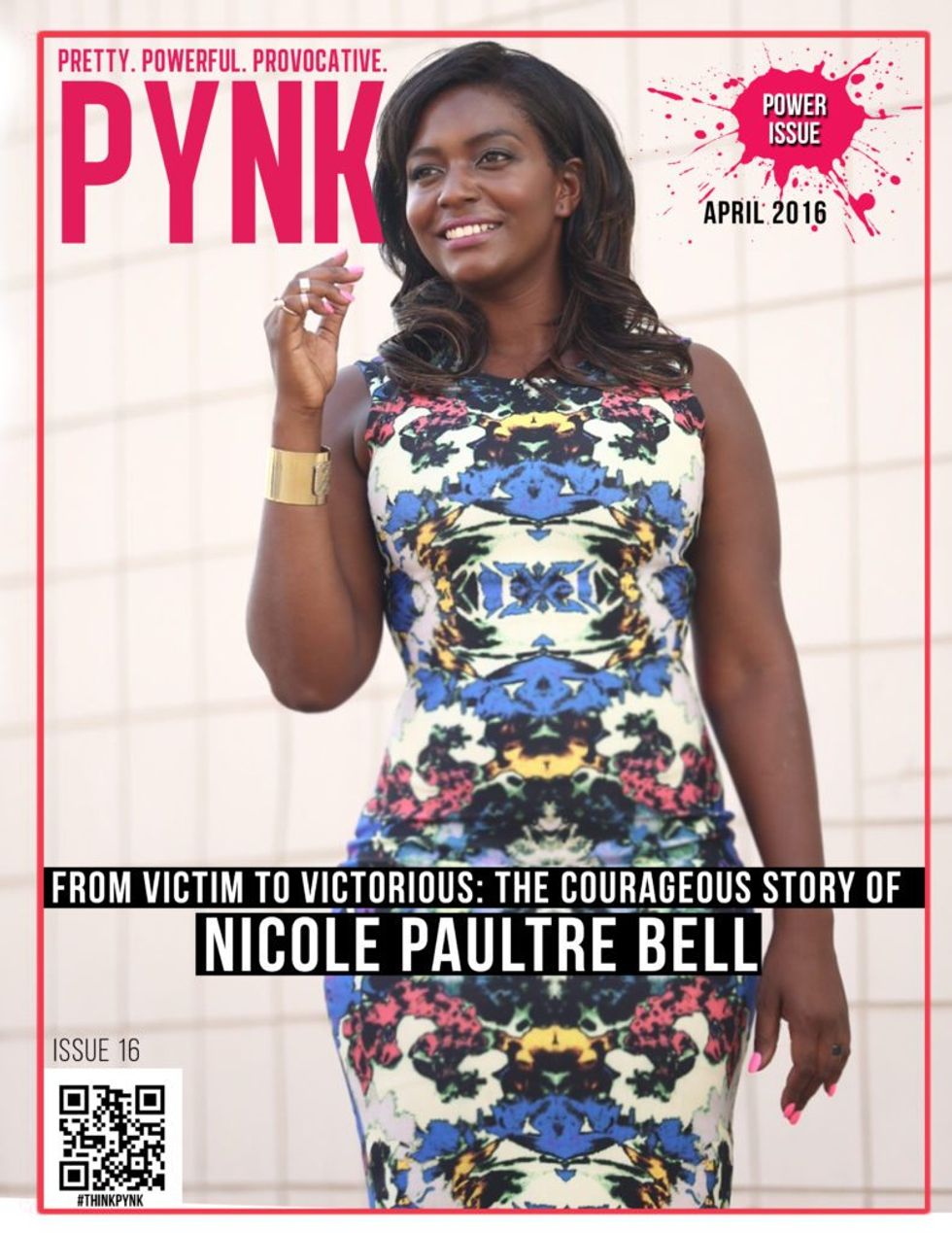 10 years ago if you'd have asked a 22-year-old Nicole Paultre on the eve of her wedding what she was looking forward to most on her big day, the last thing she'd have ever expected was to share her wedding anniversary with the death anniversary of her late high school sweetheart and soulmate, Sean Bell.
This year marks a decade since the wrongful and tragic death of Sean Bell in 2006. The late would-be groom made both headlines and history when he and his groomsmen were gunned down by off-duty police officers the morning of Sean and Nicole's wedding. The "51 rounds" shot at the three men, that would leave two in critical condition while fatally wounding Sean, would become one of the biggest acts of police brutality to kick off the millennium, and later trigger a series of activism and protesting throughout the nation.
No sooner than laying her fiancé to rest, the heartbroken Nicole would go on to divulge herself in the fight for victim's rights and justice for Sean Bell, while also juggling and struggling the life of being a single mom. Although she never had a chance to actually marry Sean (a posthumous marriage was denied since the couple never got to sign off on a marriage license), she would go on to take his last name with the approval of his family. Nearly seven years would pass until she'd find love and light again, while becoming a new wife to husband Jemal.
But what about the in-between? When the protests are done for the day and the kids are laid to rest and you go back to an empty bed? When darkness sets in and fight to not replay the day you got the call that your fiancé was gone..
Well, a lot happens. There are lows for sure, but in time, there are highs too. Nicole Paultre-Bell sat down with PYNK magazine's Margot Harris to tell her survivor's tale of how she turned trials into triumph. Peep the highlights below: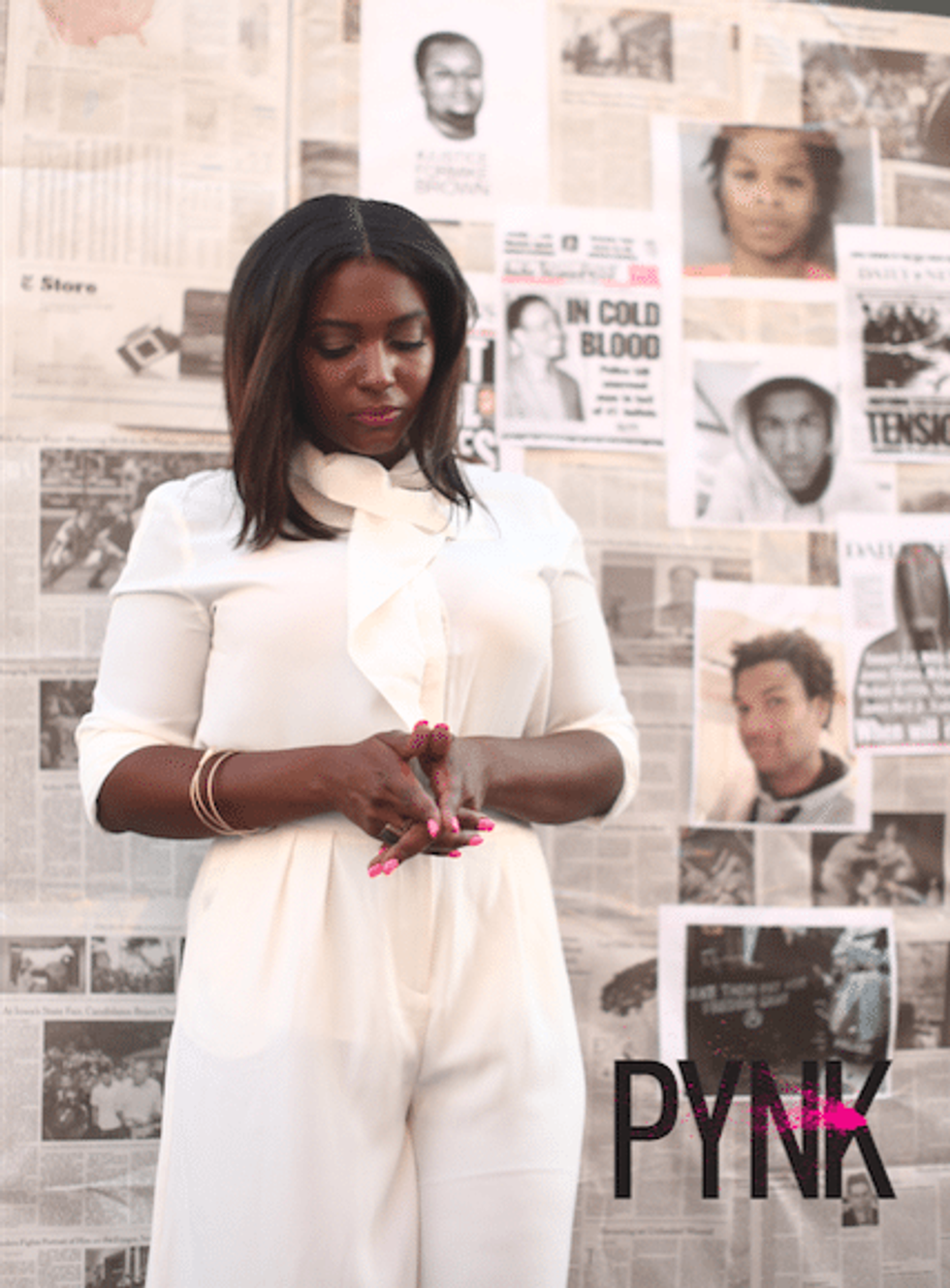 On Her Mourning Process Right After Sean's Death
After Sean died I remember not doing my hair. I remember the day after I didn't do my hair and I was getting ready to go out looking like a hot mess. [Our daughters] were too young to understand. Jada was about to be four-years-old and children are extremely fragile at that age. As for the baby, I remember not even having the strength to fix a diaper or fix a bottle. I remember those days. For a while I felt [depressed], but now I can shed light on that stage in my life.
The mourning phase is not permanent, no one should live their life in mourning being sad and depressed all the time. For me, my family, my community, and my activism slowly but surely helped me overcome that period in my life. If I haven't went through those stages, I would not be the woman I am today. These obstacles made me who I am.
On How She Went On to Heal
There really isn't one answer to that. It was all about filtering out all the negative energy out of my life. We don't realize how much negativity that we deal with in our lives until you filter it out. I was dealing with a level of struggle that I had never imagined. I only surrounded myself with those who had similar goals as far as my beliefs in justice.
I was dealing with depression, so I was in a very fragile state. Helping other people and working towards change helped. Also, therapy was taking care of my daughters. As a single mother, you really don't have a choice. I had to take care of my babies. They were my number one priority. It wasn't as easy as I thought. Knowing that it was okay to show my daughters that I wasn't a bionic woman helped a lot. I showed them that I'm human too and I have pain also. It was important to show my daughters that mommy cries too, but it's to strengthen us.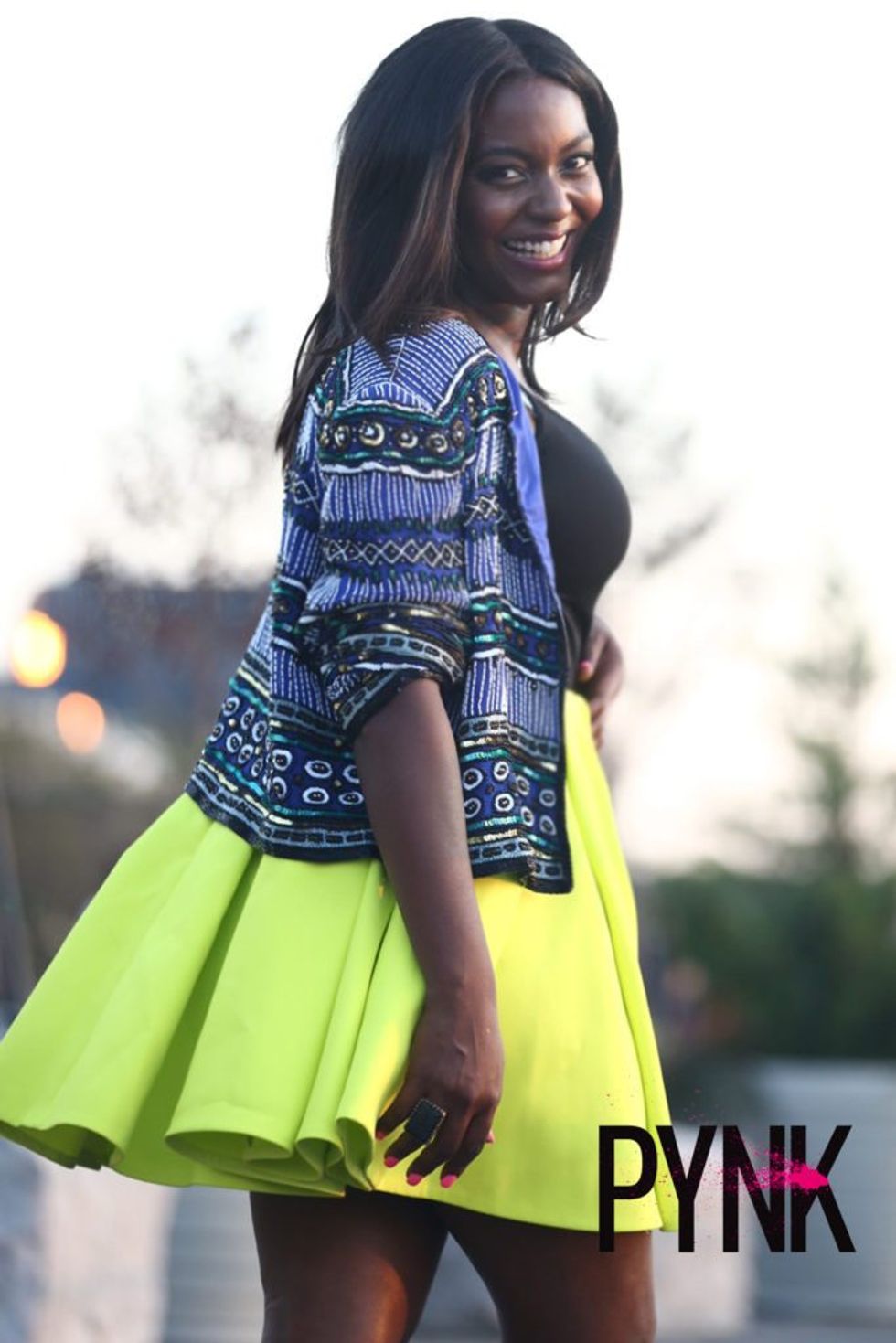 On Giving Love Another Shot and Finding Her Current Husband, Jemal
So I went back to school and while there, I met Jay. He was studying biology at the time. He was an adult starting over as well. He was a father; he had a daughter who was the same age as mine. We were friends for a while, really good friends. But we never took each other seriously. After getting to know him and hanging out with him I started to let down my guard. He was such a funny person and being around him showed me a part of myself that I was missing for the longest. Being able to smile again and just have fun, I started to get this familiar feeling again. It's like "woah, am I actually liking somebody?"
I had given up on love and I had given up on myself at such a young age. I didn't even know where to begin to move forward. From being a victim to becoming victorious, there is no single thing that you could do to get there. Love is just one of those things that you don't know when or where it's going to hit you.
On Taking (and Keeping) Sean's Last Name
When I lost Sean, I legally changed my name to Bell. That was a decision I made with his parents that felt like the right thing to do. When I got married to Jay in 2013, we went to the justice of peace to be legally married. I didn't plan on doing that. Originally, I thought I was going to have this big wedding, but now it was the union that was more important than the wedding. So when Jay asked me to marry him, we were both on the same page. We said that we didn't need a big elaborate wedding because we had each other. Jay was really understanding.
On Having a Death Complex- 'I thought my new husband was going to die too'
To be completely honest when I first fell in love with [my current husband] Jay, I thought that he was going to die too. I had a complex about death and I had to tell myself that I needed to let go of the past and accept [life]. We stayed friends for a long time because I wasn't ready to move on. In the end, I realized that it wasn't as bad as I thought it would be. In the end, I realized that nothing is ever going to be perfect, but what I found with Jay was perfect for me. That's what I love about the life that I've chosen. Not everybody can go on.
There were days where I thought about taking my own life and for years I was embarrassed to even mention that to anyone, but now I can openly speak on it. I thought that people would judge me for the rest of my life. I came to the conclusion that what I went through was some crazy stuff and unless you have experienced what I went through, you have no right to judge me. That's with everyone's life, you can never judge anyone's journey because you have no idea what they felt like. I've been vulnerable and uncomfortable in the process, but it has all made me stronger.
On Her Lesson on Love and Not Giving Up
I learned that you should never give up on love. From being with Jay, I've been blessed with [our]youngest daughter, Bella, who has shown me what love was again. She was a gift from God. She brought so much joy to me and my other girls, so it's truly amazing.
I prayed for days like this, when I would be able to breathe without crying, being able to look outside and enjoy life, and being able to move on. I never thought that I would ever find love again. I even contemplated taking my own life. That's how real it was. In that state of mind, I never could have imagined that I would move on and fall in love again.
---
My, how time flies. And what a courageous woman! Nicole and husband Jemal have been married since 2013. After her winning her lawsuit against the New York City Police Department, Nicole went on to invest her funds into her non-profit, 'When it's Real, it's Forever.' WIRIF is a youth and justice based organization aimed at providing a better quality of life for those in the Jamaica Queens, New York community (where Sean is from).
You can read the rest of her cover story over at ThinkPynk and check out more photos from Nicole's shoot in the gallery below!