Heavenly Father, we've gathered here today to give thanks for the beautifully melanted men that dedicate their lives to athletics for our gaze and entertainment everyday.
---
I couldn't tell you the difference between a touchdown and a layup, but the way Odell Beckham Jr. was looking at the 27th Annual ESPYs Awards, I'm in the mood for a full-court press, and he wasn't the only one to set the red carpet on fire. Last night in Los Angeles, some of our favorite celebrities got together to highlight some of the most influential names in sports and they looked damn good. While Ciara and Russell Wilson kept it classy and simple, other celebs like Dwyane Wade and Gabrielle Union gave the other guests a run for their money.
Here were a few of the red carpet looks that definitely caught our eye:
Odell Beckham Jr.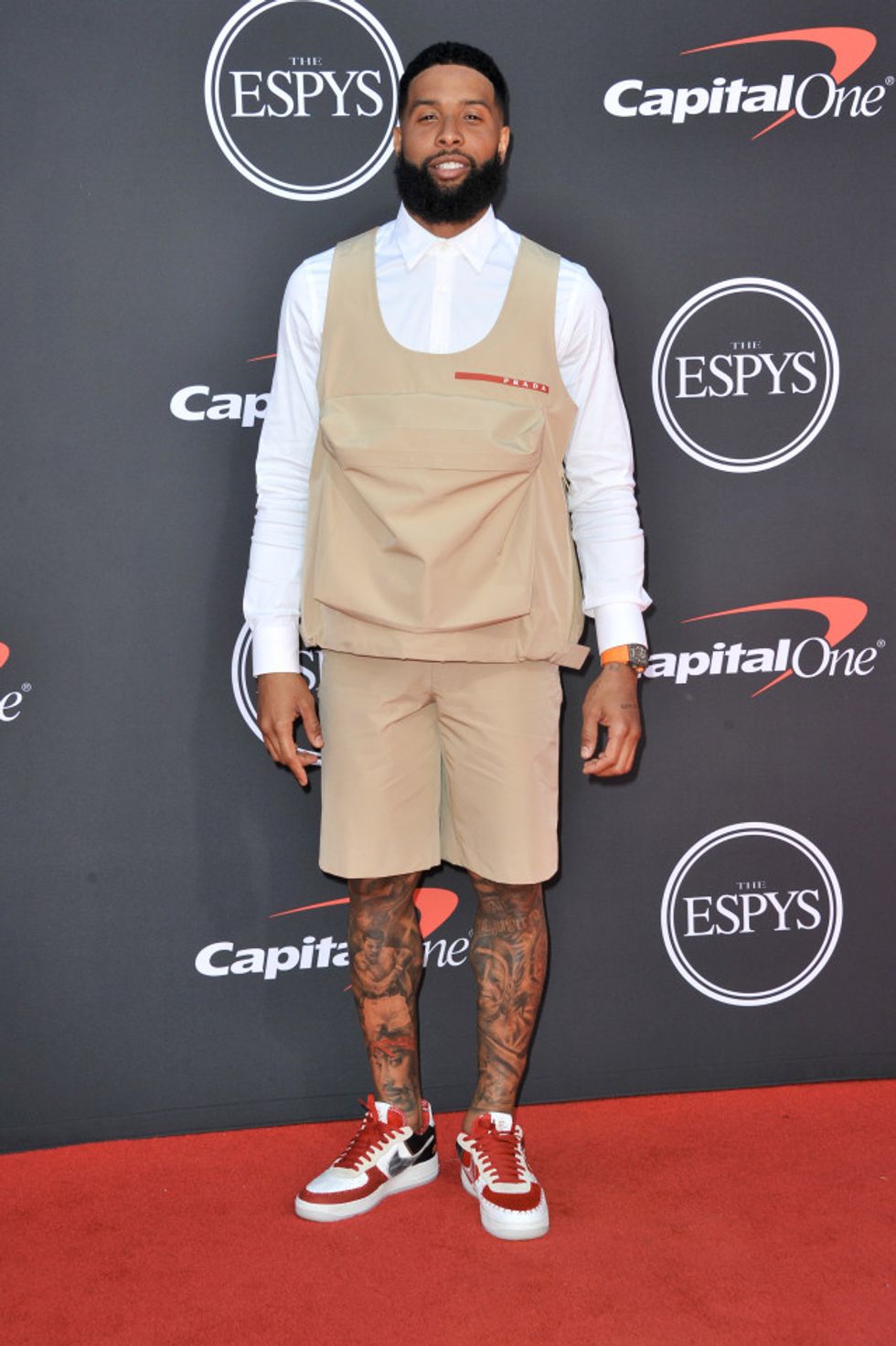 Getty Images
Nobody can rock sneakers on a red carpet quite like Odell Beckham Jr., and last night, he did not disappoint. Odell rocked a pair low-top Nikes, khaki shorts, and an oversized Prada vest that made him look like the cub scout of our dreams.
Lonzo Ball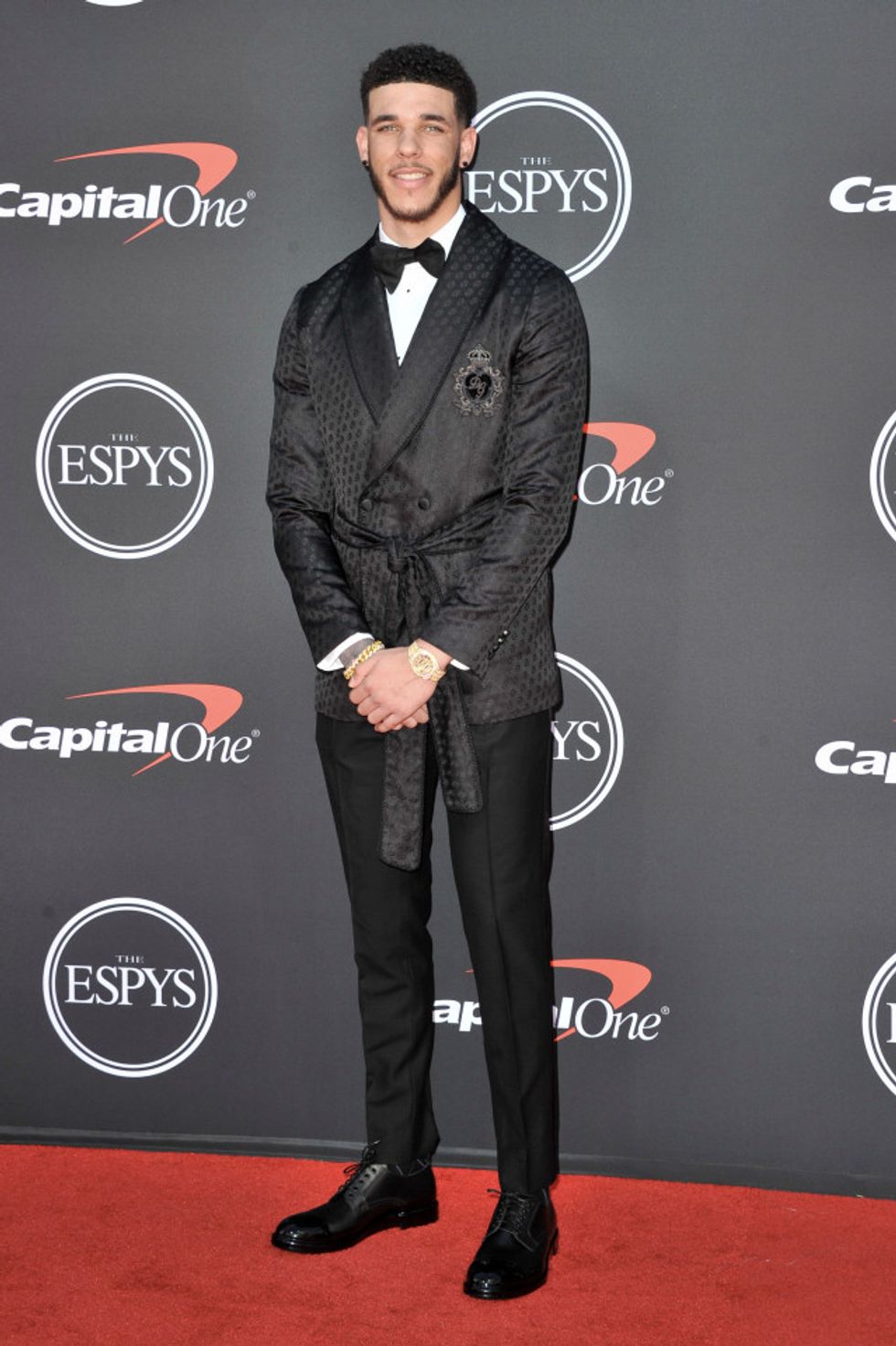 Getty Images
Dapper and delectable NBA star Lonzo Ball slid through the red carpet looking like he was straight out of a on Old Spice commercial in this signature silk Dolce & Gabbana smoking jacket, matching black trousers, and shiny patent leather shoes.
Dwight Howard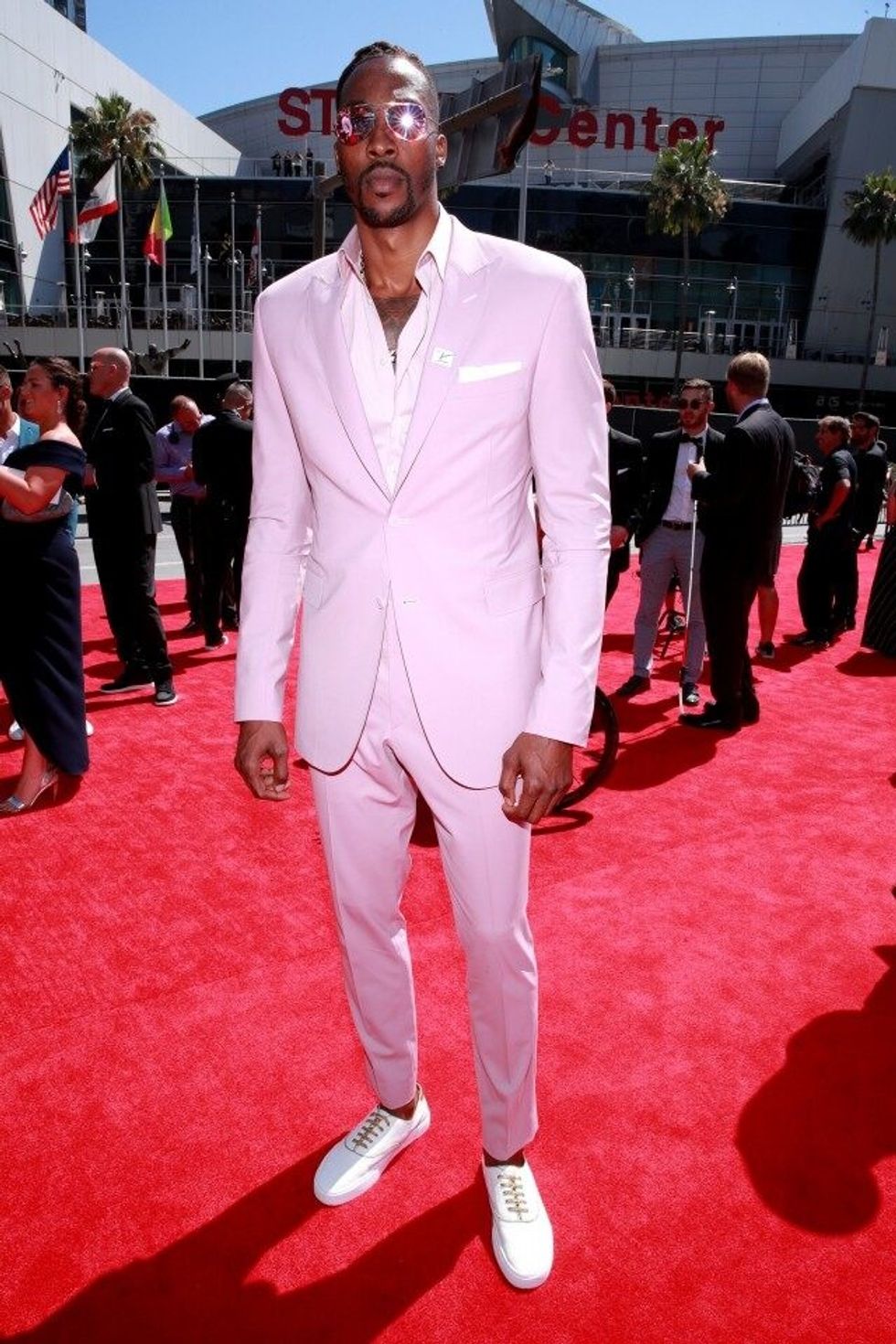 Matt Winkelmeyer/Getty Images
If real men wear pink, Dwight Howard may have been the manliest man on the red carpet last night with his brightly colored suit and matching shades.
Usher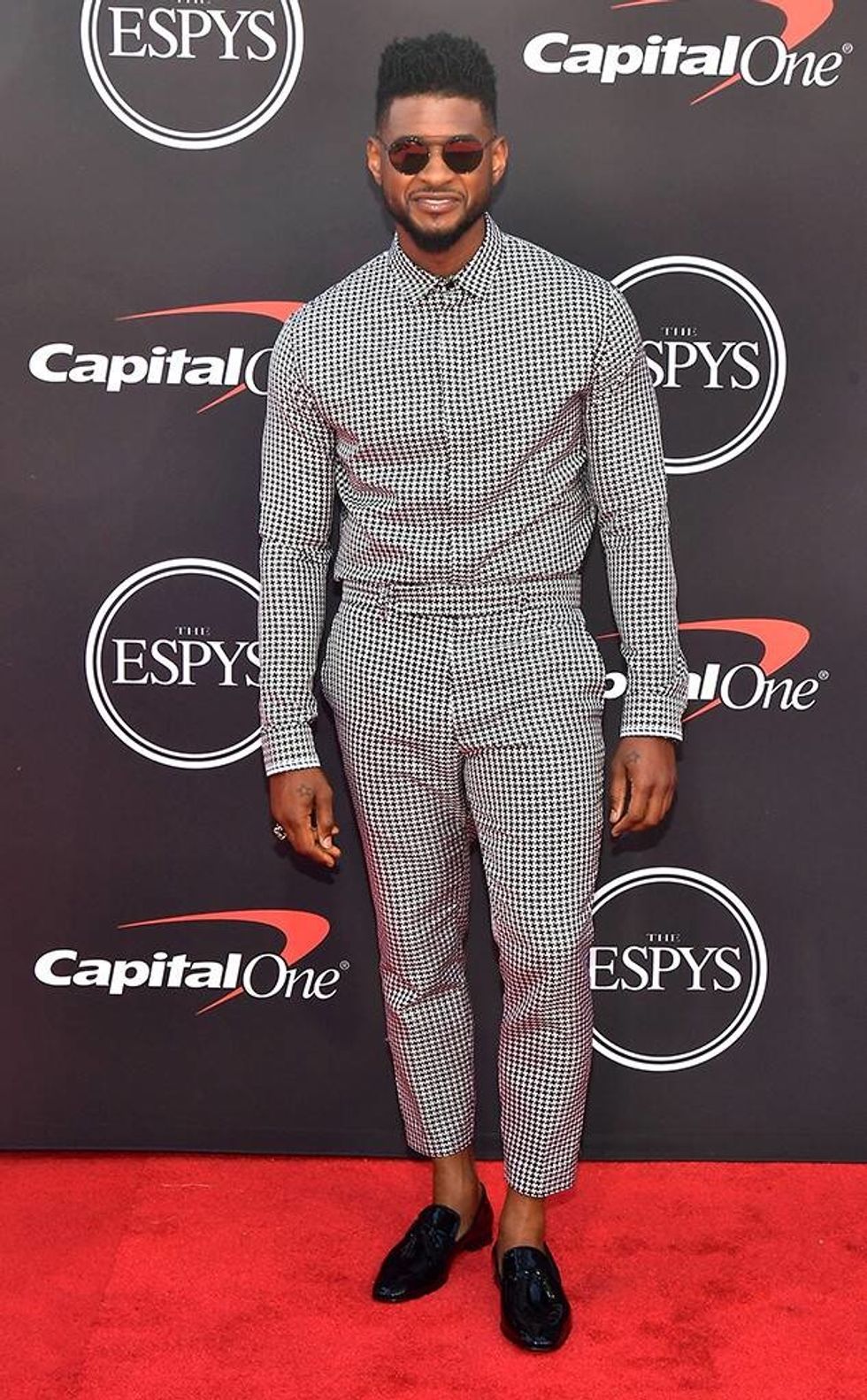 Matt Winkelmeyer/Getty Images
To me, Usher is a lot like wine; the older he gets, the more I want to take a sip, and this two-piece checkerboard outfit is making me awfully thirsty.
Ciara & Russell Wilson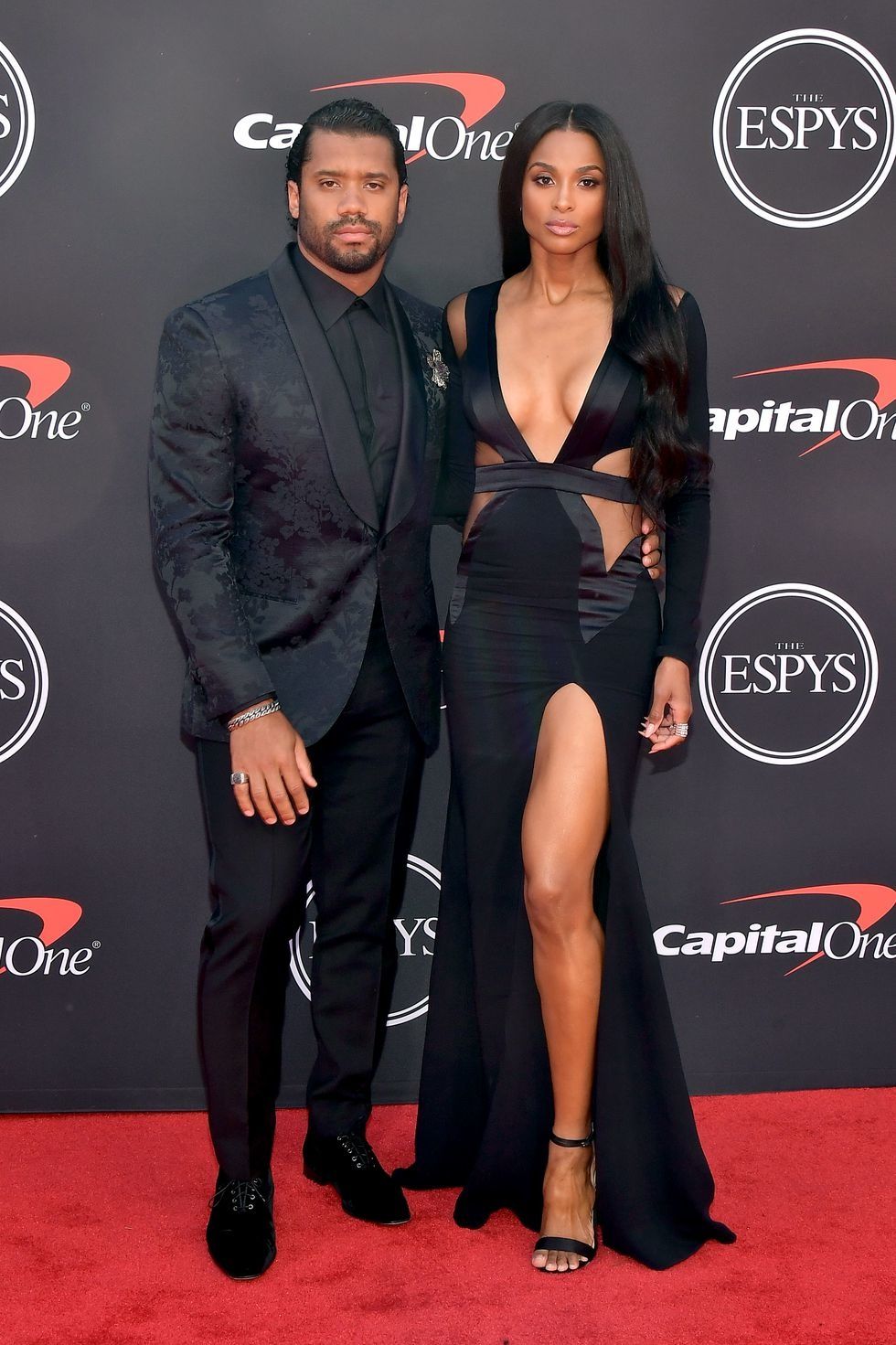 Getty Images
Black don't crack, and this is especially true when it comes to our faves, Russell Wilson and Ciara, who matched in classic all-black ensembles for last night's affair. Ciara rocked a plunging black Alexandre Vauthier gown with a pair of Giuseppe Zanotti heels that were so sexy, and her hubby gave us big El Debarge vibes in a classic Brioni tux.
Gabrielle Union & Dwyane Wade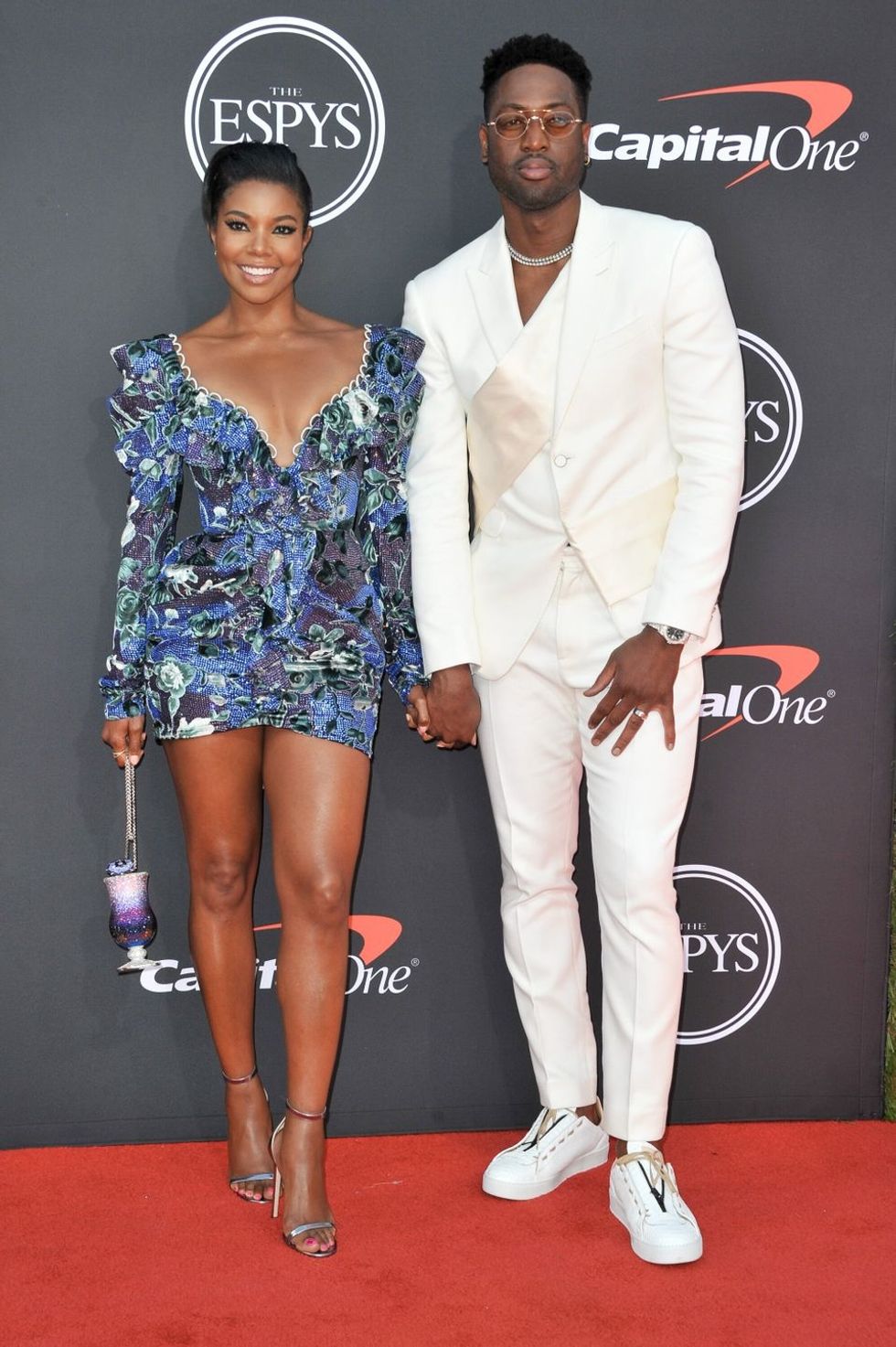 MATT WINKELMEYER/GETTY IMAGES
While her hubby sported a daring white suit Louis Vuitton jacket with subtle accessories, Gabrielle Union brought her sexy back in a Raisa Vanessa mini dress and matching metallic Jimmy Choo sandals.
Featured image by MATT WINKELMEYER/GETTY IMAGES.