I'm biting my lip right now as I read a text that echoes lust bluntly.
It started as simply as, "I was thinking about you today," and had now ventured into:
---
"I like being bit, I would like that.
Are you playing with yourself right now?"
Those are little reminders that act as breadcrumbs to the bedroom later on in the night and connects the dots between longing and completion.
Sexting does that for me.

It often gets a bad rap, as most modern day technology does, due to the fact that it's technological in nature and eliminates the "human" aspect from the connection. When it comes to phones, texting and sexting alike can be viewed as the thing that takes less effort and is diminished in lieu of in-person quality time and phone calls in the dating world. But to me, those two things are on par with the lifestyle that many of us are currently subscribed to. It in no means eliminates the need for a voice or physical touch, but sexting/texting can definitely be used to tie us over until the day is done. And not only that, but it's incredibly fun.
I am a writer first, so sexting has always done it for me, as far as intimate acts goes. It took a long distance relationship for me to see it that way. My partner at the time, my almond-eyed dread-locked love, would write me essays of what he wanted to do to my body once he had me. Nearly of five months of courting with a couple of states in between he and I and nothing but phone calls and love letters to keep the heart at bay could have that effect on two people in love. He made love to my mind long before my body and sexting helped bridge the gap between emotional and physical intimacy for us.
[Tweet "He made love to my mind long before my body."]
I'd touch myself and pretend it was him until it could become a reality. Sexting was also foreplay, because that sweet September day when we met again for the first time since making things official, those months of talking became effortless action. I melted in an instant, only to have him fill me up to completion.
It ranged from the innocent. "I really need a kiss from you."
To the ravenous. "I love how you wet my d-ck. I'll be there to fill you soon."
And then the undeniably loving. "Can I make love to you?"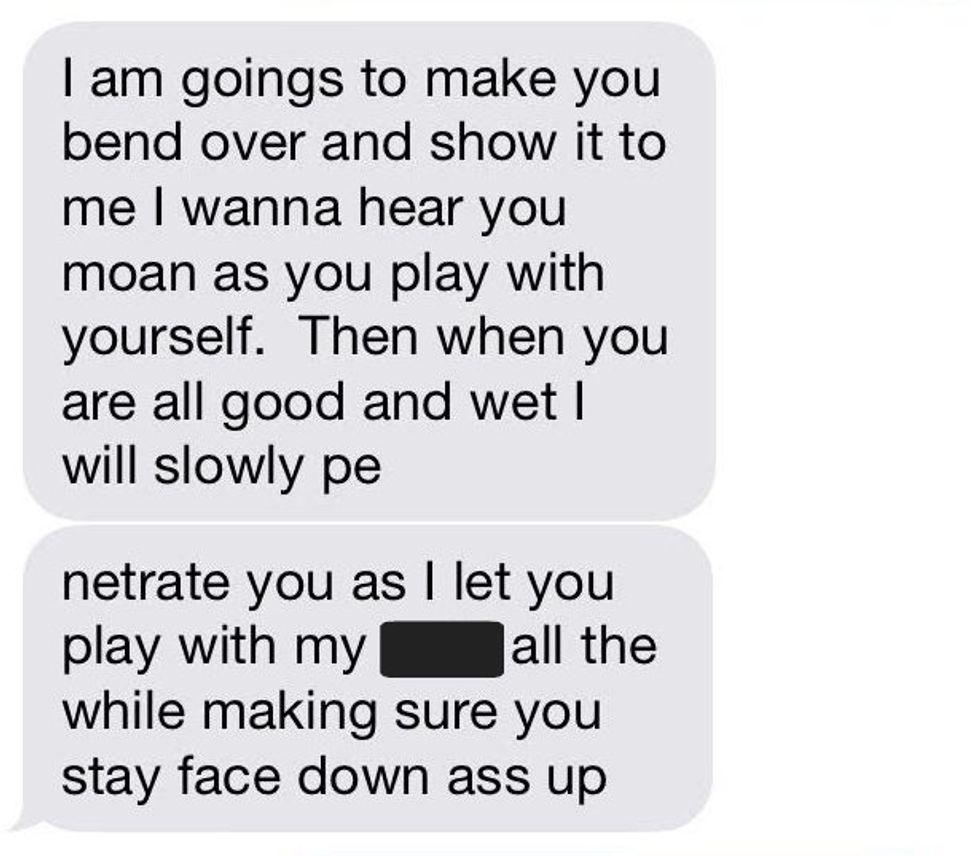 He wanted to make me feel his love in all ways. And perhaps I'm biased, but it's made me partial to sexting. The thrill of it, I learned, only strengthens with time and actual experience together.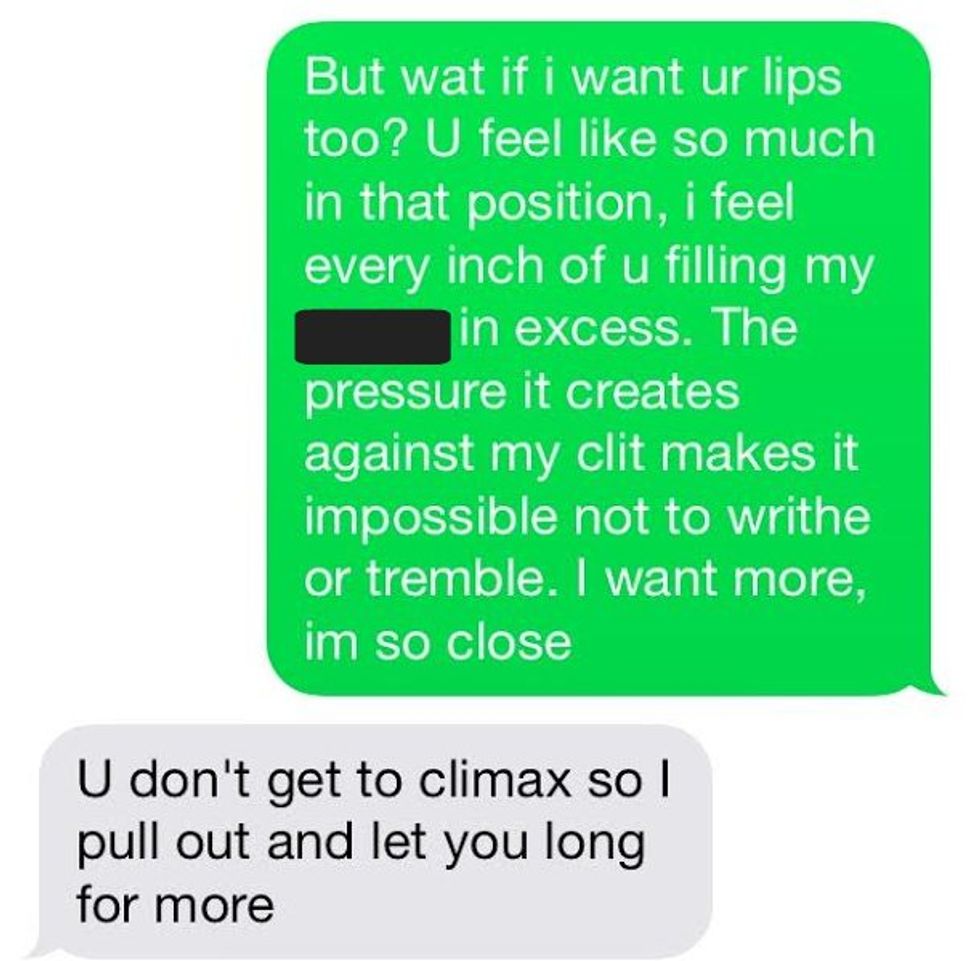 I had a lover in the past who preferred to text me daily about the ways he wanted to have me, and so in depth that it was like we were penning the pages of a novel, taking turns, finishing each other's scenes sext-by-sext. It made the time when we saw each other that much hotter. While sex is the physical, it is also one of the most intimate acts two people can do with one another. Sex builds intimacy, intimacy builds sex. Sexting is one of the aspects of the dating world that further adds to that, especially done correctly.
[Tweet "There's nothing better than reading something naughty while doing something "nice"..."]
There's nothing better than reading something naughty while in the midst of doing something "nice," like while at work, for instance. Like now…as I sext back to who's currently making my hotline bling. Am I playing with myself? "I wish. I'm rubbing my thighs together under my desk though, are you?"
Do you enjoy sexts? Are you the initiator or the receiver?