There's a lot of things we've seen Oprah get excited about over the years. In fact, she has a "favorite things" list she releases every holiday season, just to let the world know that there's some things out in these shopping streets that she's excited about.
---
But who knew that Auntie O would fangirl so hard about her new Ava DuVernay Barbie doll that she got for Christmas? Oprah posted a #Latergram of her gift from O, The Oprah Magazine's Creative Director Adam Glassman. She was so excited about it, that she posed her Barbie next to Ava's, which ended with such a cute Instagram photo.
Last holiday season, Barbie maker Mattel released the special-edition doll in the 43-year-old Selma director's likeness at Variety Magazine's Power of Women Luncheon, which celebrated modern-day"sheroes." According to the New York Daily News.
The Barbies were originally created as one-of-a-kind pieces to be auctioned off by the celebs to benefit the charity of their choice.

But after fans took to social media expressing a desire to buy their own "#AvaBarbie," Mattel made the doll available for sale on its website.
It took 15 minutes for the doll to sell out on the website, and Ava DuVernay was stunned. She was selling out better than Jordans!
Sold out on Barbie collection, I'm told. More available at Amazon. What the hell is going on? #bananas #nuts #whoa https://t.co/xNdWlav3uf

— Ava DuVernay (@Ava DuVernay)1449512774.0
They put those dolls on Amazon, and those sold out quicker than a #PattiPie before a Thanksgiving meal.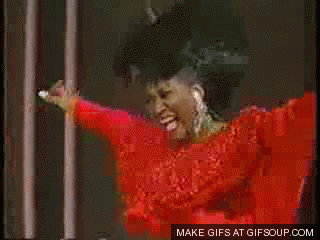 What's even more amazing is that proceeds from the limited-edition, $65 dollar toy will go toward charity.
All my proceeds from #AvaBarbie will be sent from @Mattel to @ColorOfChange + @WitnessOrg. A fun way to support. xo! https://t.co/O4Z5zl5els

— Ava DuVernay (@Ava DuVernay)1449440666.0
Fun way to support indeed! People were so hyped about supporting that they were kind of mad that they didn't get an Ava DuVernay Barbie Doll.
I was thisclose to getting one. Lost precious seconds digging for my card. Note to self: Memorize the doggone numbers! #AvaBarbie

— Tina Johnson-Marcel (@Tina Johnson-Marcel)1449513455.0
When it REALLY hits you that you didn't get that #AvaBarbie https://t.co/OqnWE3d8OL

— Kimberly Renee (@Kimberly Renee)1449513704.0
#AvaBarbie is the new Jordans. They sold out so fast... https://t.co/9eFPhNbKoV

— Matthew A. Cherry (@Matthew A. Cherry)1449512872.0
Some folks were so hungry for an #AvaBarbie that they tried to buy them on Ebay at $350 a pop! But when you're Auntie O, you don't have those problems, because if you want an #AvaBarbie, that's what you're going to get.
Who would you like to see Mattel create a doll for next? Let us know in the comments.