---
Now this is something we didn't see (or hear) coming!
Sanaa Lathan has decided to turn up the promo notch for her latest movie, The Perfect Guy, starring Michael Ealy and Morris Chestnut by putting on her singer's hat and releasing new music entitled, "Emotional." Featuring rapper Dej Loaf and produced by acclaimed Grammy-award winning producer "Detail" (who produced Beyonce's "Drunk in Love,") the track is a little more like "Punk'd" in Love, as the usually coy star surprisingly holds back no bars, while eloquently (and explicitly) describing the kind of guys she does not like: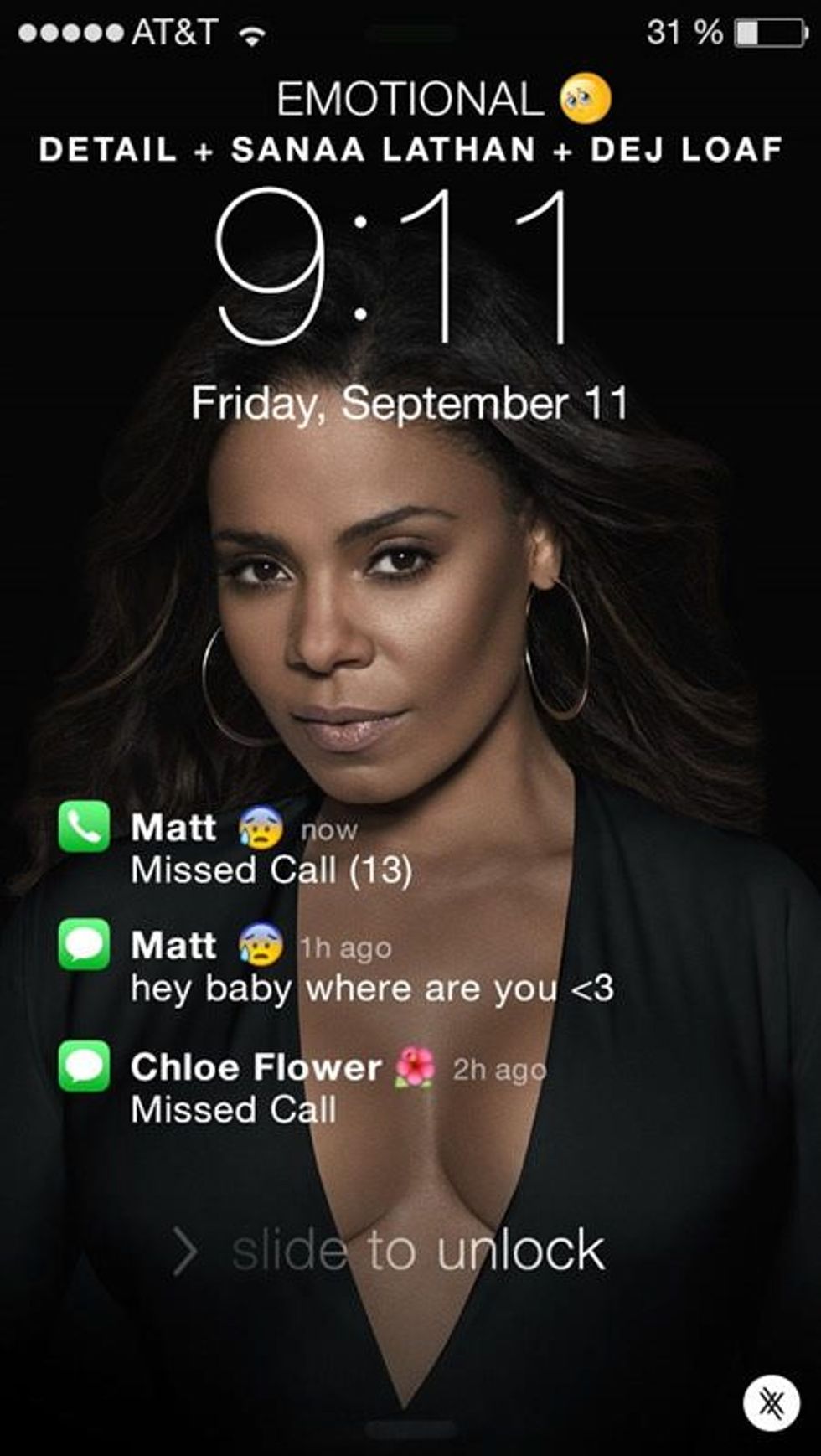 HOOK:
I don't really deal with emotional n-ggas (x's2)
You too emotional, emotional n-gga. (x's 2)
Verse:
Baby, why you call so early.
Always turning sh*t up on me.
Sending all these message to me,
If you keep it up, you'll never know me.
Fall back and let me miss you.
Give me what I want to give you,
I just want to let you know,
You're acting like these other hoes.
I'm strong but you can take control,
Pull my hair an bend me over,
Be a fighter, be a soldier,
Get (some of) this brown sugar
Take my pretty all (of) me,
You got control, bend it over take the lead,
Be a man it's what I need,
Baby don't you stall on me.
Inspired by the plot of The Perfect Guy which Sanaa both stars in and executively produced, we couldn't help but feel a whirl of emotions ourselves upon first hearing "Emotional." Here are a few motions we went through upon hearing the track.
1. Shock
Before pressing play, I had to press pause on my thoughts and ask myself, "Is Sanaa Latahn really singing on a track?" I don't know much about the lovely Ms. Lathan aside from her being a talented actress but I do know enough to know I had yet to hear her sing. Is this a parody? Is this for real? Sanaa knows she play too much! At the end of the day, I took a listen, which then lead to my next emotion.
2. Surprised
Straight out the gate, "Emotional," starts off with the beautiful key strokes of a piano and braces you for a ballad to come.
However, Sanaa's first words (which ends up being the hook of the track), has her belting out:
"I don't really deal with emotional n-ggas (x's 2)
You too emotional, emotional n-gga (x's2)"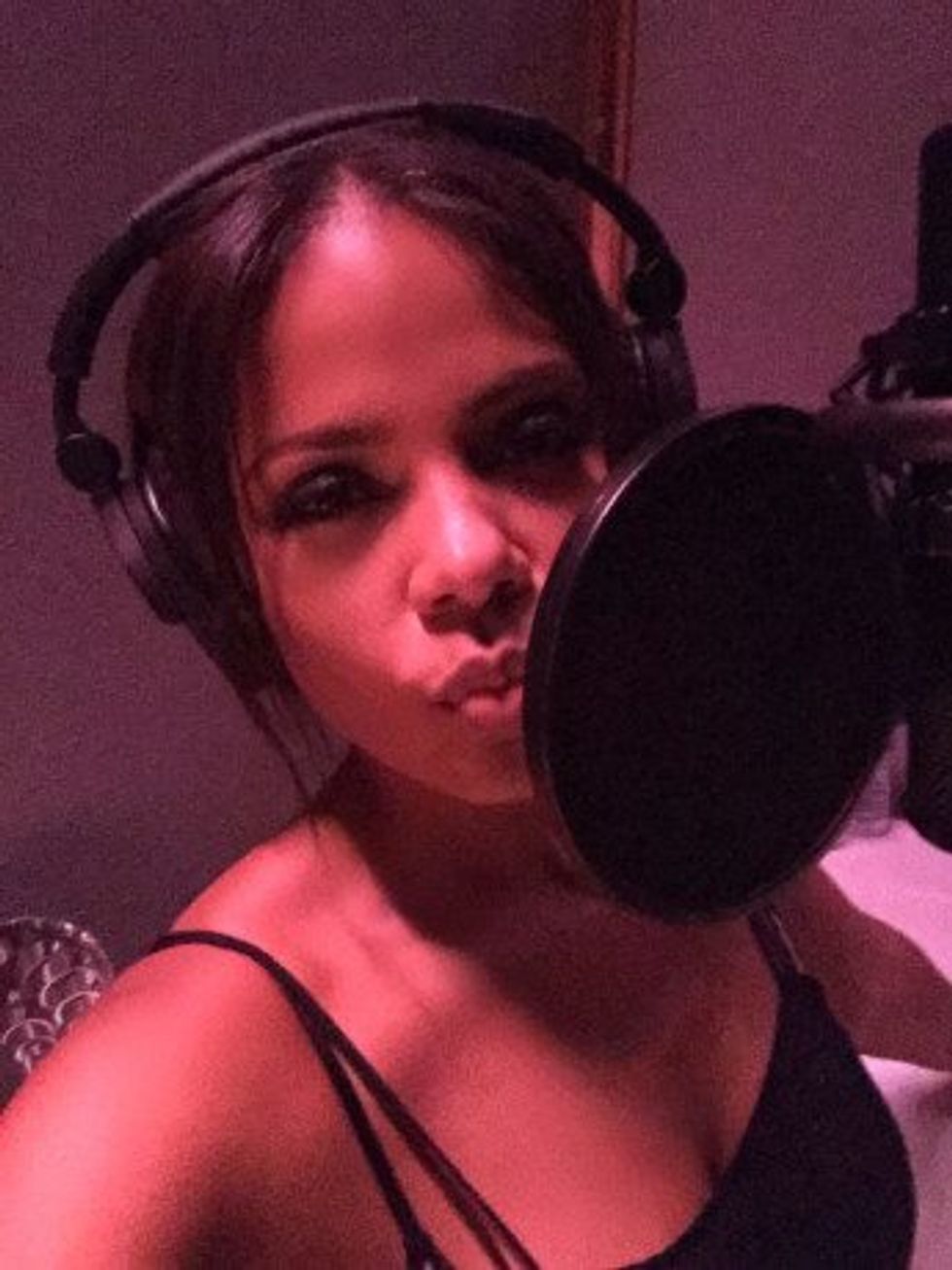 Hold up Ms. Lathan- let us find out you and T-Murda (aka actress Traci Ellis Ross' rap alias) have a mixtape about to drop. Sanaa's raunchy introduction kind of sets the premise for her upcoming verse, which will include some curse words and lots of demand for a "Soldier" in the bedroom. She'll have you clutching your invisible pearls by the time she sings, "Pull my hair and bend me over." Oh my!
3. Sexy
Let's just be clear, by the time you get halfway through Sanaa's first and only verse, you probably will have accepted by now that this ain't tomboy turned girly girl "Monica Wright," and we're definitely not in Love and Basketball anymore. No ma'am! This is turned up Sanaa, the type that you go to for sex advice and tips for how to get freaky with your man. She's the friend who only sleeps in negligée, owns not one pair of underwear that isn't lace or thong, gifts you with a whip at your bridal party and orders the strippers at your bachelorette bash. We all need one of those friends though (if we're not her already!)
4. Silly (But in a good way)
Let's be real, in real life, Sanaa is an actress. An artist. She graduated from Yale with a degree in "Drama," and for 20+ years, she has been notoriously private and precociously strategic in her image. She has managed to steer clear of gossip and when she is wrapped up in it, smoothly brushes it off. Even just last month, after footage surfaced of Lathan sitting on French Montana's lap in the back of a whip with Diddy, she laughed off the "morning after" rumors by placing a parody, promotional poster up of her and the guys: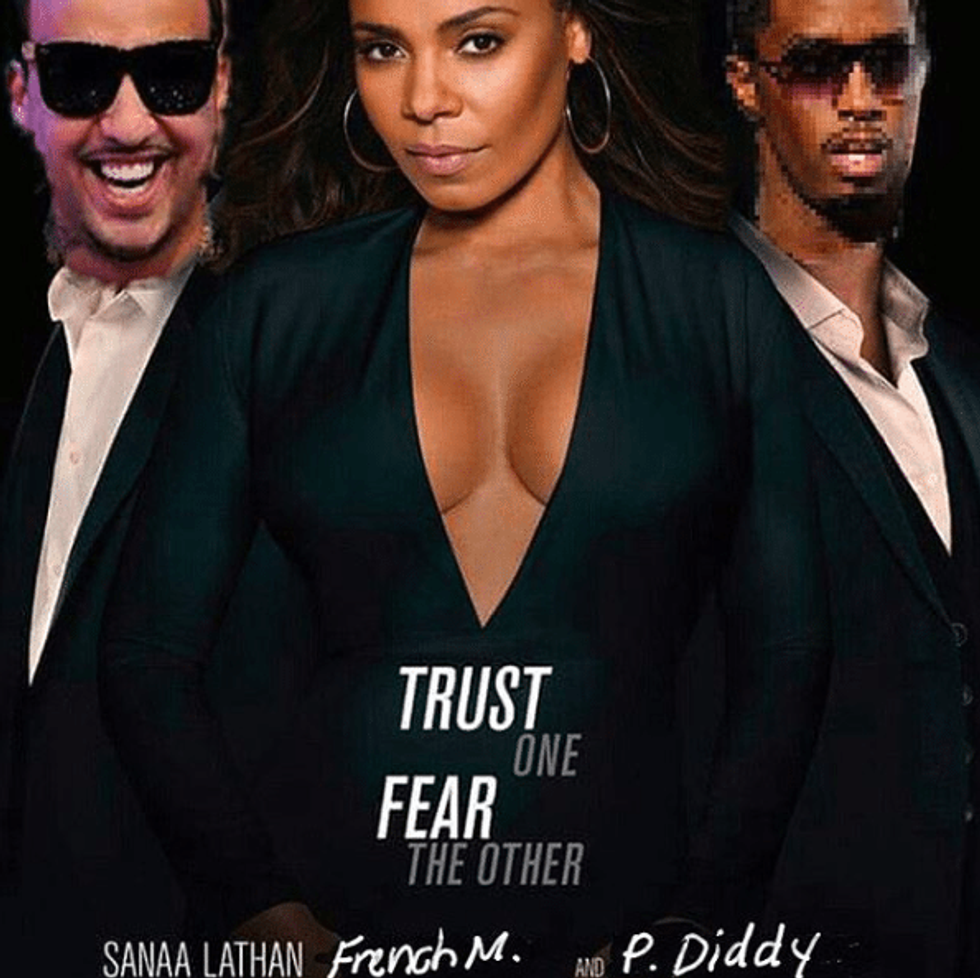 So keeping these things in mind, it's easy to say that the track will have your shoulders bouncing both from the catchy beat, as well as the comedy of it all that Sanaa is really laying down the g-code and guidelines to dodging needy men.
5. Sympathizing
Bug-a-Boo (n.): A guy that makes you want to throw your pager out the window. Tell MCI to cut the phone calls. Break your lease so you can move- because he is a "bugaboo."
Now, what some may refer to as "excessive, obsessive and possessive," others my consider to be "endearing and charming." Whether or not you'll find yourself agreeing with Sanaa when she complains about her man calling every morning and needing him to "fall back" so she can have a chance to miss him, you'll at least be able to agree that none of us like a bug-a-boo. Now, the things that bother you may differ from what Sanna described, but we all have our limits for tolerance, just our levels vary.
6. Sold!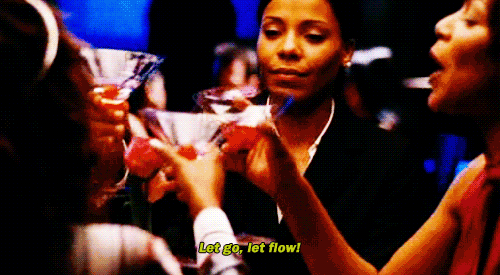 All in all, once you breeze and bounce through Sanaa's verse, and by the time you're at Dej Loaf demanding that she "needs the D!" it's safe to say that you've accepted this song is all in good fun but still worthy of being on your playlist.
Check out the track and the full lyrics on the next page!