No one ever said that losing weight would be a walk in the park. If anyone knows this to be true, it's Oprah Winfrey.
---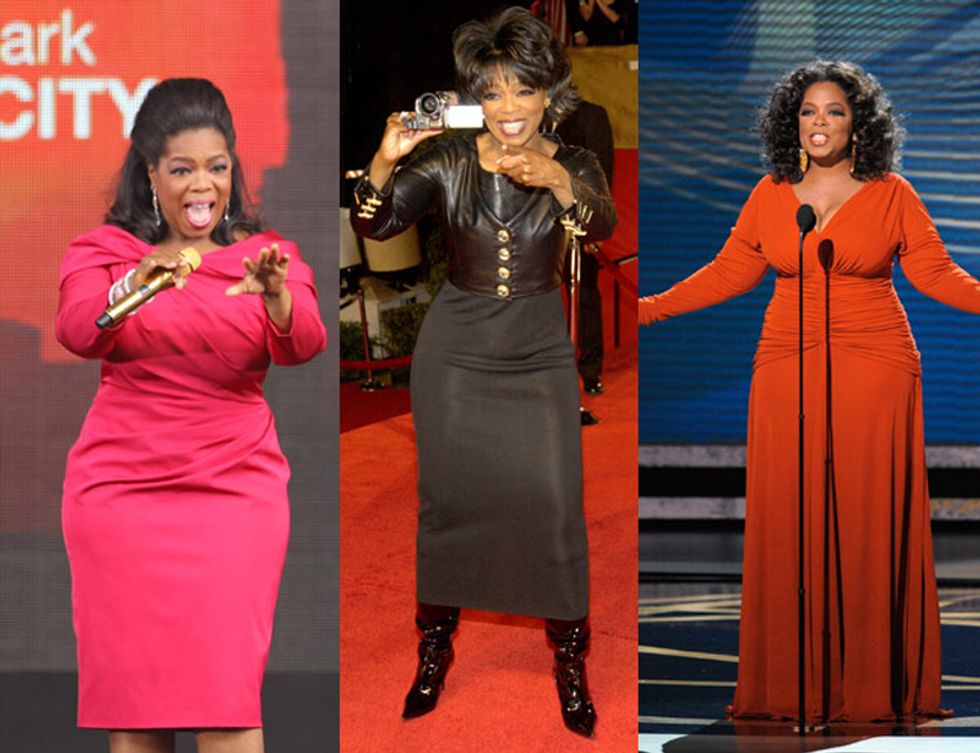 Over the years, the public has witnessed the trials of the media mogul's weight loss journey. Back in October, Oprah partnered with Weight Watchers, and it seems like she's bringing millions of people with her on her new weight loss adventure which is pretty neat.
Auntie O not only partnered with the weight-loss company, but according to Entertainment Tonight, she also purchased 10 percent of the company, and has also become a board member and adviser. After Oprah announced her partnership with the weight loss brand, the company's stock skyrocketed 53 percent, and she made millions from the comfort of her own treadmill. Talk about #BossMoves!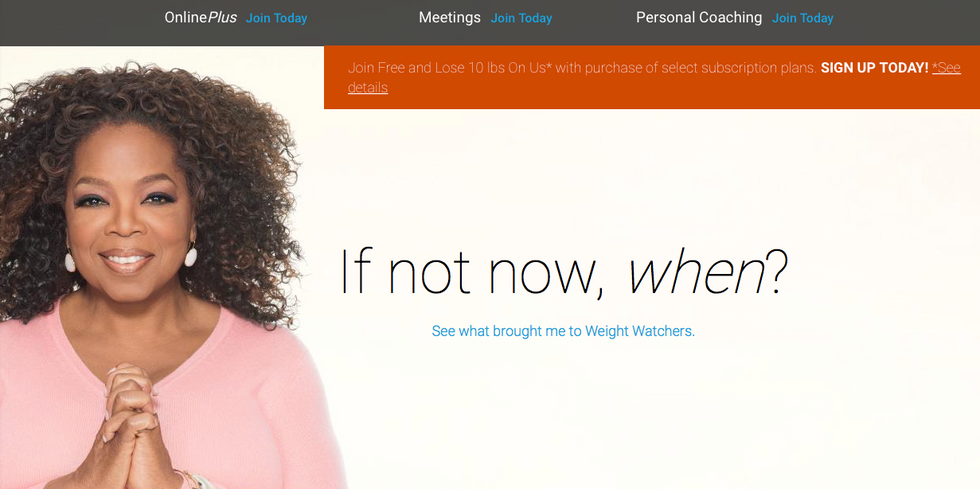 Now that she's settled into her seat at the Weight Watchers board table, she's doing her part to empower those who may be struggling to shed the pounds. In a video released by the brand, she discusses her weight loss journey, while encouraging others never to give up.
Inside every overweight woman is a woman she knows she can be. Many times you look in the mirror, and you don't even recognize your own self, because you've got lost...buried in the weight that you carry. 

Nothing you've ever been through is wasted. So every time I tried, and failed. And every time I again.

And every time I tried again, has brought me to this powerful moment to say, 'If not now, when?' I feel that way, and I know millions of other people feel that way. 

Are you ready? Let's do this together. 
Auntie Oprah's words touched so many people on Christmas Eve, that Twitter users started giving her "Yasss girl's" and high fives.
Did y'all see @oprah's new #weightwatchers commercial? She's not called the 'Queen' for nothing!… https://t.co/5b5XnZyrKW

— Michelle Brown (@Michelle Brown)1451461613.0
Oprah's Weight Watchers commercial gets me on the verge of tears every time. Maybe I should turn off Golden Girls.

— Jesse (@Jesse)1451236648.0
@valentineatu Oprah could inspire a snail to run a 4.5 40 yd dash. Her weight watchers commercial has me planning on hitting the gym 2 times

— Hunter Jones (@Hunter Jones)1451229216.0
Good grief. That Weight Watchers commercial featuring Oprah is sincerely emotional to anyone overweight. Like for real. Great advertising.

— Peace Be Unto You🌻 (@Peace Be Unto You🌻)1451181918.0
oprah's weightwatchers commercial just made me cry

— mr. manager (@mr. manager)1451176704.0
But others were wondering if she was going to come up off some cash for a membership.
I'm pretty sure she's not dropping any dollars on a Weight Watchers membership for anyone out there in Twitter-land.
Watch the full commercial below, and get ready to get emotional.