Apparently not everyone is rushing to be a part of the Beyhive.
---
While Beyoncé may have set social media ablaze this past weekend with the release of her "Formation" video and her follow up performance at the Super Bowl, it's clear that not everyone is attracted to the honey. In fact, there are just as many lovers as there are haters thanks to her political punch, and as a result, those who found her performance "distasteful" have made the #BoycottBeyonce hashtag is a "thing."
The anti-Beyoncé speech is so serious, that a protest has been planned for February 16 outside of the NFL headquarters, according to their Eventbrite invitation.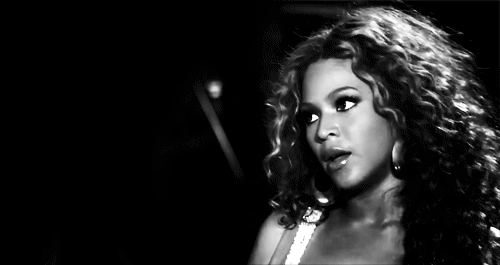 There have also been a lot of people speaking out against her video and Super Bowl performances, calling her halftime show and music video "anti-cop."  But the most interesting perspective probably came from Rep. Peter King (R-Long Island), and former New York City Mayor Rudi Giuliani.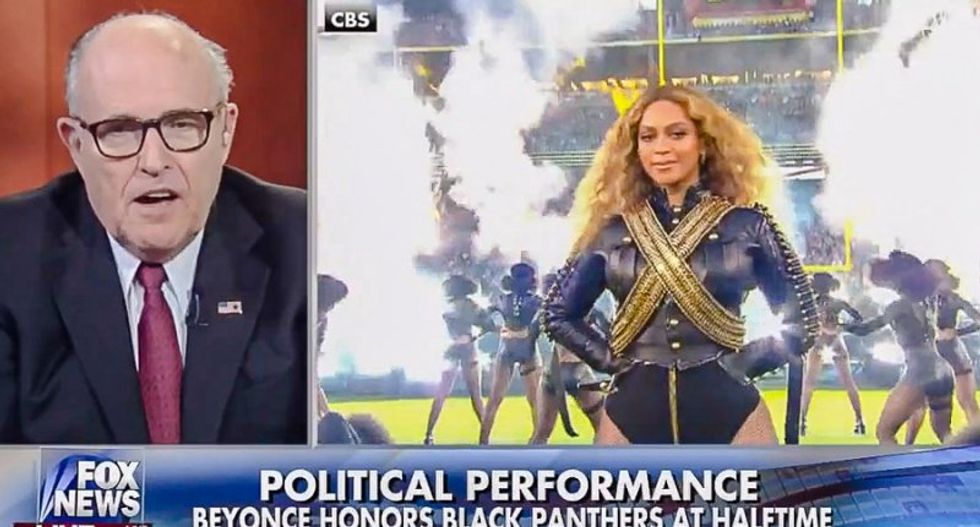 Giuliani appeared on Fox News on Monday, and gave several remarks about the performance.  Although he appeared to not understand why the heck the NFL needed a halftime performance in the first place, he said that he found Beyoncé's performance "disrespectful."
"The halftime show, I thought, was ridiculous anyway. I don't know what the heck it was. A bunch of people bouncing around and all strange things. It was terrible...

"This is football, not Hollywood, and I thought it was really outrageous that she used it as a platform to attack police officers who are the people who protect her and protect us, and keep us alive...

"And what we should be doing in the African-American community, and all communities, is build up respect for police officers. And focus on the fact that when something does go wrong, OK, we'll work on that. But the vast majority of police officers risk their lives to keep us safe."
Rep. King's views on Formation aligns closely with Giuliani's. That's why it wasn't surprising to see his Facebook commentary calling her video and halftime performance, "anti-police."
Beyoncé may be a gifted entertainer but no one should really care what she thinks about any serious issue confronting our nation. But the mainstream media's acceptance of her pro-Black Panther and anti-cop video "Formation" and her Super Bowl appearance is just one more example of how acceptable it has become to be anti-police when it is the men and women in blue who put their lives on the line for all of us and deserve our strong support. (Read more)
Peter King is a joke & don't get me started about Rudy G - King: Beyoncé's thoughts matter, despite what pols say https://t.co/NbgZx25cOk

— Teron N. Briggs (@Teron N. Briggs)1455066160.0
What's interesting about Giuliani and King's rhetoric is the fact that they probably never asked a black woman what she thought about the video. Thankfully, The Nightly Show with Larry Wilmore picked up the slack.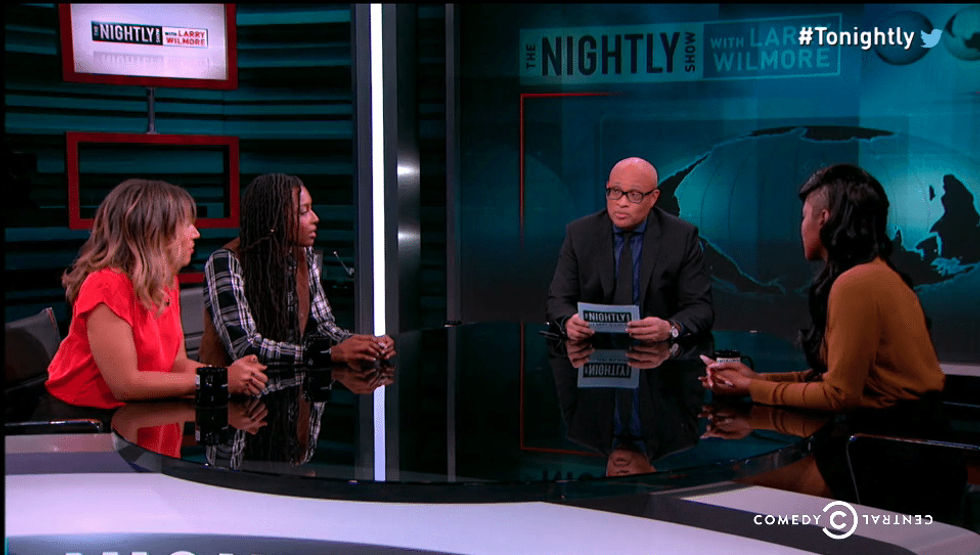 The Nightly Show contributors Franchesca Ramsey and Robin Thede, along with celebrity panelist KeKe Palmer, were asked about their thoughts on Beyoncé's video and Super Bowl performanc, and they all agreed that Beyoncé found a balance of addressing a social issue in her own artistic way. The three funny gals said,
KeKe: I don't think Beyoncé is saying, "I'm sitting here knowing every single little thing," what's she's saying is that I know what's going on, I see what's going on, here I'm going to use my platform to bring more attention to it...

Franchesca: I also think that as an audience, it's our responsibility to do the work after. If a celebrity opens your eyes to an issue, I don't think that you should be making a vote just because somebody said you should vote for this person, you should care about this issue. You need to go do your homework and ask 

Robin: [laughs] Whoever Beyoncé tells me to vote for, I'm voting for [them]. 
The sad part about the anti-Beyoncé issue is that the people who are against her anti-police brutality message are coincidentally the same ones who take offense to the word "white privilege". There are as many think pieces on how white privilege does not mean anti-white or "white guilt trip"  as there are days in a year. Unfortunately, this problem will remain unless the effects of white privilege is accepted.
Not addressing or acknowledging the problems associated with white privilege will be the biggest reason why some people will never understand the social messages behind Beyoncé's "Formation" video.
What do you think of the #BoycottBeyonce movement?