---
It's pretty safe to say that Erykah Badu is enjoying the responses she's been getting after teasing us with several tracks from her her upcoming mixtape that's scheduled to drop Thanksgiving weekend.
Last month, the Dallas native released a "Hotline Bling" remix that had the Internet buzzing.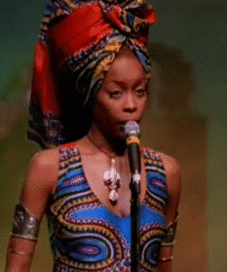 If you notice a pattern in the subject matter of the songs she's been releasing, that's because her mixtape is all about phones. In fact, she named it, "You Cain't Use My Phone!"
 In an interview with The Fader, she had this exchange with writer Miles Tanzer about the inspiration behind the forthcoming project.
On Thursday you gave the world a preview of your new song "Phone Down," which follows your "Hotline Bling" cover. Is there a larger theme here or are these two just related?

Absolutely, the name of the mixtape is You Cain't Use My Phone, and every song is phone related.

I know that title is a nod to [1997 single] "Tyrone," but what is it about phones that's interesting to you right now?

Actually "Hotline Bling" started it. After I heard that song it inspired me. I was feeling it really and I started making the songs. No particular reason though.
When asked if she personally knew Drake since she posted the new track, "Phone Down" with the message, 'This one is for Drake," she responded:
Absolutely, we're very good friends. He's just super busy right now. That's my brother, he's like a little brother to me. I went to Canada and hung out in the studio with him while he made Take Care. We're very good friends and we had some great talks. He's an inspiration to me. Sonically he's in a place where I want to be. It's halfway between where I was and halfway to where I am now. If I want to come out and do something, I will try and raise myself to his bar or channel myself to his frequency.
It is amazing that Drake is currently inspiring Baduism!
Meanwhile, on the heels of her 'Hotline Bling' remix, Erykah's new offering "Phone Down,"  is all about living in the moment with bae unplugged.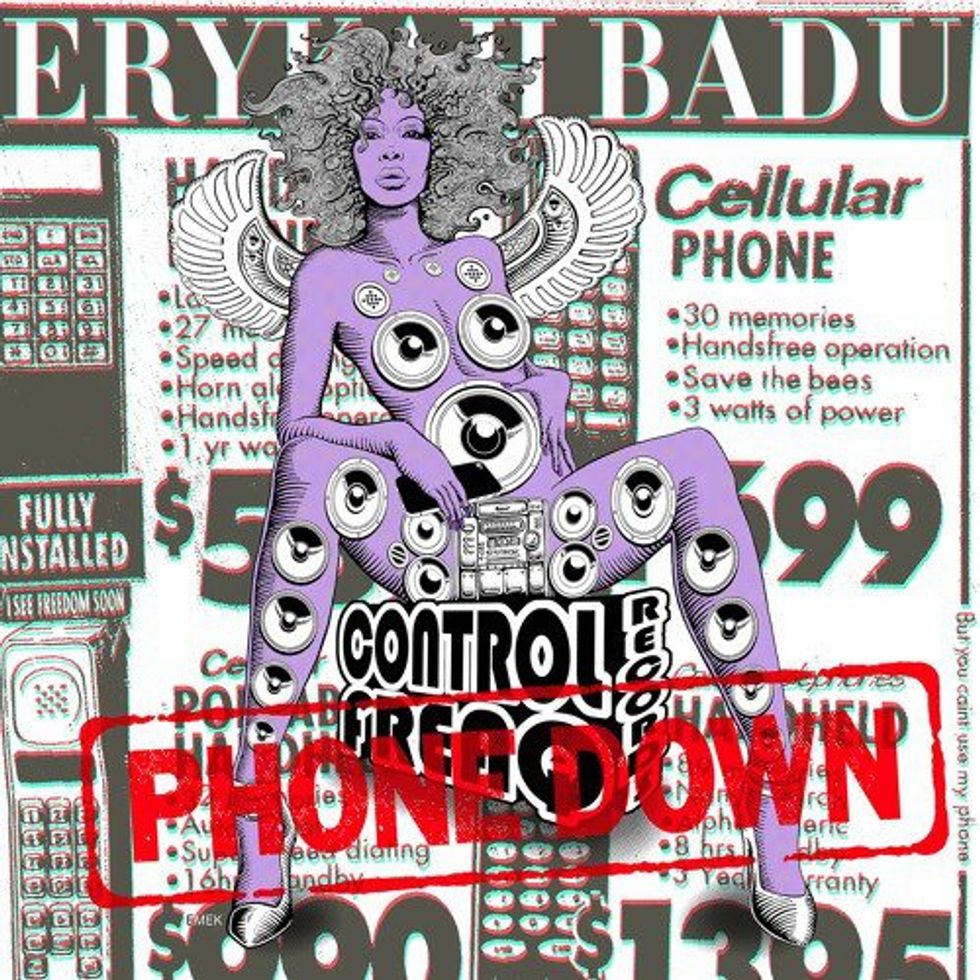 In the lyrics, she sings:
I could make you put your phone down

Make you not wanna check that again

I could make you put your phone down

Ridin' in a drop top, hair blown' in the wind

Baby I will put my phone down

Cause when you talk, I'mma listen

I can make you put your phone down

Leave it at the crib guarantee you wouldn't miss it
Take a listen on the next page!