It is so easy for any fashion powerhouse – outlet, designer or major store – to fail at an attempt of being inclusive. Fashion is an easy tool to be used in efforts to divide – separating women by age in the name of modesty, by color due to complexion and hair color, and the list goes on.
---
H&M, you have hit the nail on the head.
The megabrand launched their latest ad breaking all of fashion's covenants – a ginger clad in red from top-to-bottom, owning the sometimes, hard-to-avoid panty line, brown shows after 6 p.m., even an older woman in a sexy, short skirt.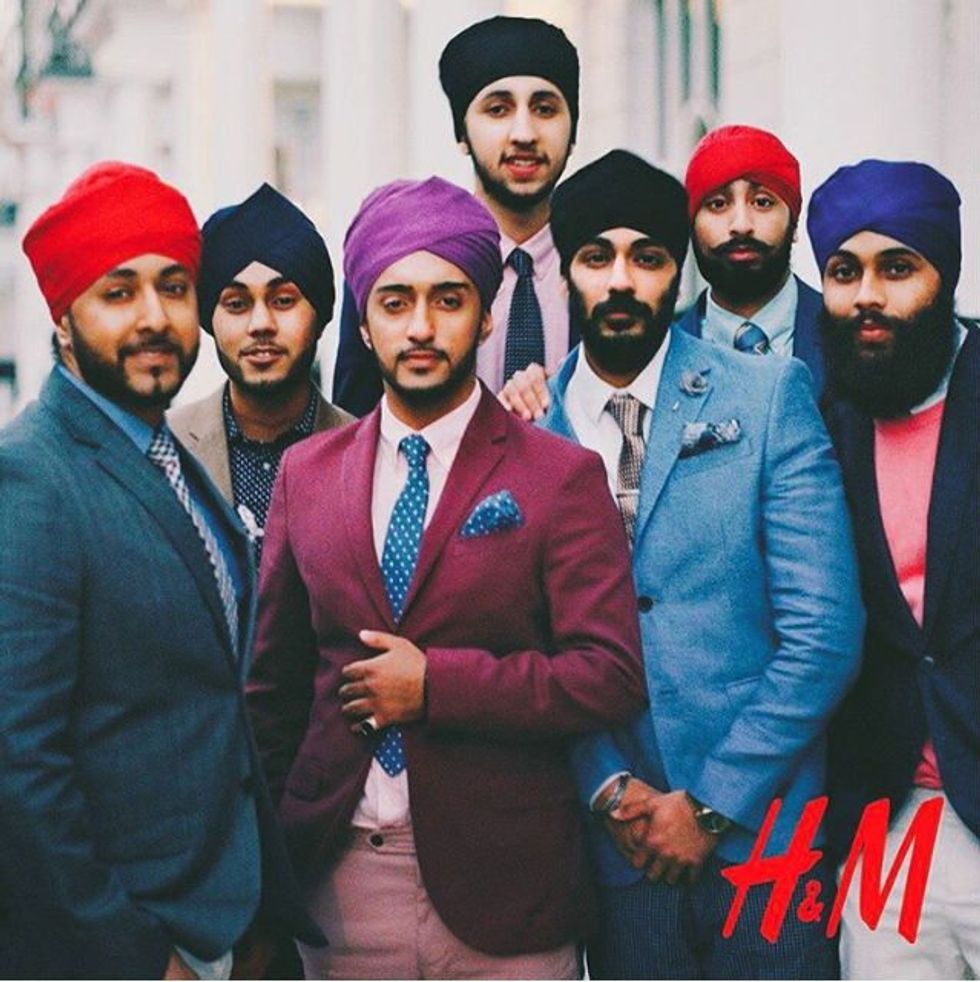 What makes the campaign even more impactful is their inclusion of people of various backgrounds and cultures rocking their traditional garbs. In an era where it's so easy to appropriate cultures through imitation (and no accreditation), H&M celebrates those who stand out without feeling the need to look like someone else, and shows appreciation to the fact that they, too, bring a contribution to fashion and what makes us unique through style. The bass-heavy baritone of the narrator tells you to be chic or Sheikh--including a beautiful woman adorning her hijab and man clad in religious coverings.
Like any great outfit, H&M's ad is all about the details. Plus-size model Tess Holiday serves fierce energy in a pink and red, color block outfit against a baby pink wall. She reflected on the experience on Instagram where she wrote, "#HMConscious #HMClosetheLoop #tessholliday 🎈🎈🎈 (p.s. If you don't like the outfit, cool but this is a major moment for me & I'M happy)."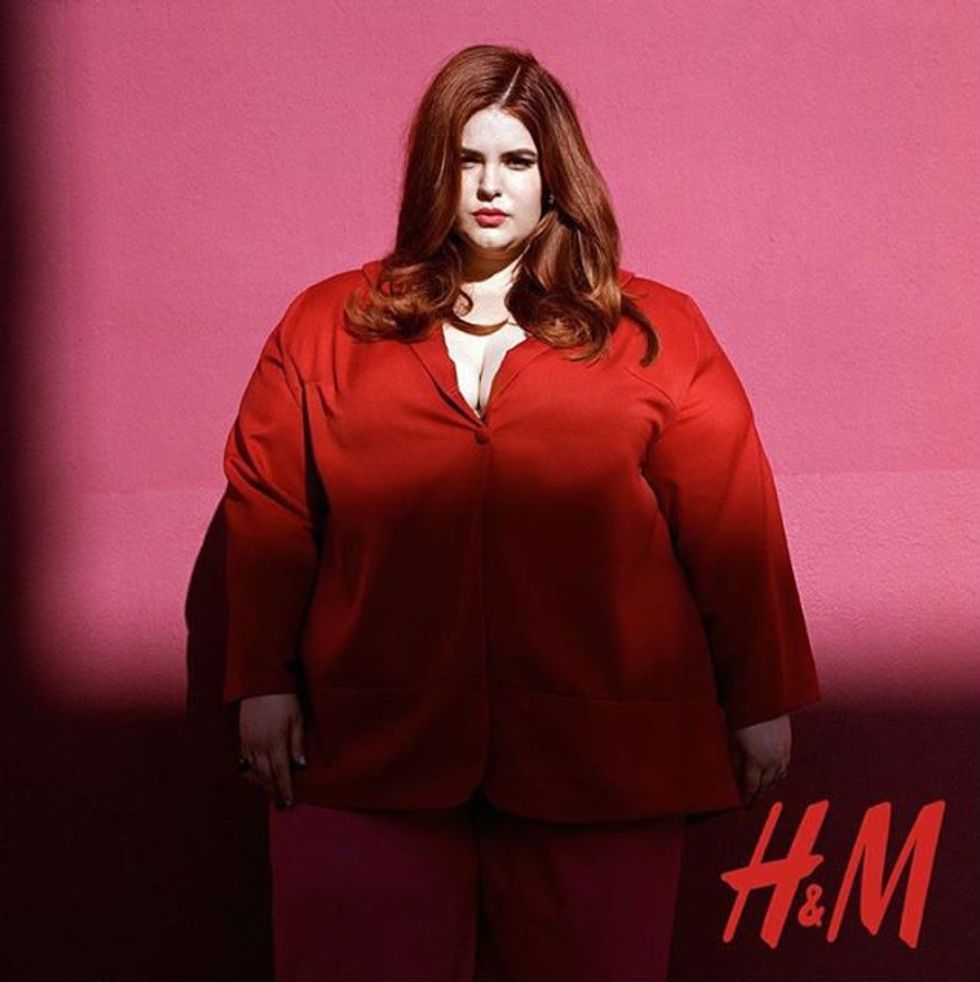 She wrote in an additional post rocking a beautiful lace, all black dress: "I've watched the H&M campaign a million times & cried. To have the chance to part of something so diverse means more than I can express. Then I shot with an amazing team at @modestories & came home to cupcakes from my friends at @cupcakeroyale! Today, I'm celebrating!! #tessholliday #gratefulasfuck #effyourbeautystandards"
In a world that is so divided, it is important for our biggest influencers to show and prove the change we claim to desire. It is easy to talk the talk, but H&M's ad walks the walk. Even while watching the short ad in all of its diversity glory, H&M surprises us once again in its whole point:
"There are no rules in fashion but one: Recycle your clothes."
The sexiest piece about the ad is that there is no blatant call to action, instead it is subtlety hinting and encouraging us to be inclusive and respectful of other people's cultures, while driving home their initiative of sustainability. Their mission, according to PR Newswire, is to create a closed loop in fashion while encouraging us to break all of the rules along the way – as long as unwanted clothes are recycled.
If I can wear white after Labor Day, be polished and a mess, care and not care whenever I feel like it H&M can have all of my unwanted clothes. There is something unifying about breaking the rules no matter what color, shape, or religion you are.
Watch the ad, which also features designers Coco & Breezy, below: