If you were tuned into the EMMY's last night you know the fairy gods were sprinkling #BlackGirlMagic all up and through that building.
Not only did we see the leading ladies of some of our favorite shows snatch up the coveted golden award, but more importantly we saw how they came together to support one another, because after all, a win for one of us is a win for us all!
---
Perhaps my favorite part, aside from Viola serving up somethin' real in her acceptance speech, was the Apple Music commercial that aired featuring Taraji P. Henson, Kerry Washington, and Mary J. Blige.
Playlists, the new mixtapes. Go ahead ladies! @maryjblige @kerrywashington @TherealTaraji http://t.co/cctGZAhwuP https://t.co/VTnkmeEr4E

— Apple Music (@Apple Music)1442796806.0
The two leading ladies (Taraji and Kerry) show up at Mary J's house toting small boxes of mixtapes and a bottle to turn up with the Queen of R&B, who greets them in true sista-girl fashion with Slick Rick bumpin' heavy in the background.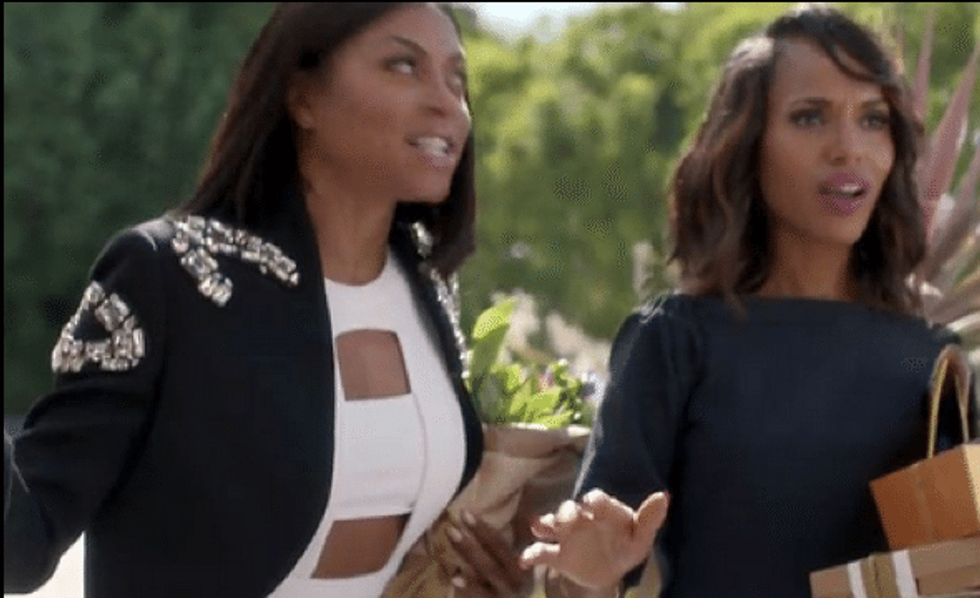 "The turn up is real," Taraji quotes as soon as she steps in the door. Like seriously at this point I stopped feeling like this was a commercial and more like a gathering with girlfriends.
Mary proceeds to show the ladies that she's no longer using throwback mixtapes to bump her tracks, she's graduated to Apple Music, which, as Kerry describes, "it's like a boyfriend that makes you a mixtape in your laptop."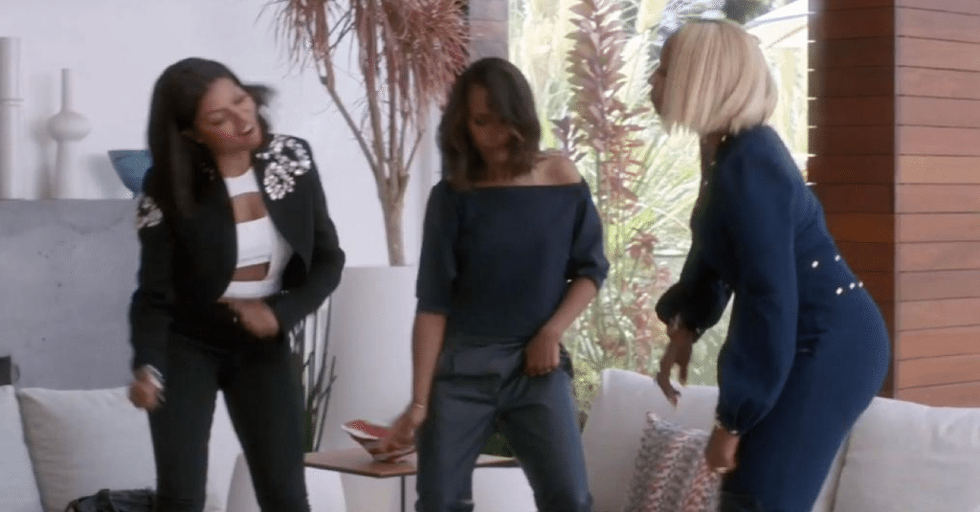 And like a true house party they start to get loose to the sounds of "No Diggity" by Blackstreet, "Touch It" by Busta Rhymes, and Puffy Daddy's "All About the Benjamins." I'm unashamed to admit that at this point I had hopped off my bed to join them in their throwback hip-hop music celebration as if I was in the room with them. I was that hype.
The icing on the cake was learning that Ava Duvernay directed the video, which explains why it was so well produced that you forgot that this was an advertisement. The beauty of this ad was that Apple tapped into what makes them stay ahead of the competition—creating authentic connections with the consumer. If I wasn't signed up for Apple Music before, I sure would've looked into signing up now because the commercial really spoke to what we as Black women value—embracing sisterhood.
Kudos to Apple Music for nailing this ad on the head!