---
You can sleep if you want to, but not on Tamera Mowry Housley'syasss-worthy skin. The 41-year-old mother-of-two graced our TV screens for the first time in 1994 and more than two decades later, sis is still serving up bare-faced beauty on a daily.
Tamera recently spilled all the details on how to get your skin TV-ready, and according to her, it starts with getting to know it. In a YouTube tutorial, she explained:
"It's very important to know what kind of skin you actually have and it could be tricky for women because sometimes it changes throughout the years. Right now, I have a mixture of dry and oily skin."
Tamera went on to explain that it wasn't until later in her adult life that she discovered that the dry patches she had been burdened with over the years were a result of an underlying skin condition:
"My facialist, Shani Darden, who I absolutely love, she's the one who discovered it. Growing up. I just thought they were just like weird dry areas. She was like, 'Tamera, you actually have eczema, so it's really important that you start taking care of that.'"
Tamera is a strong believer in switching it up and spilled the info on the semi-high-end skincare routine that's worth the splurge.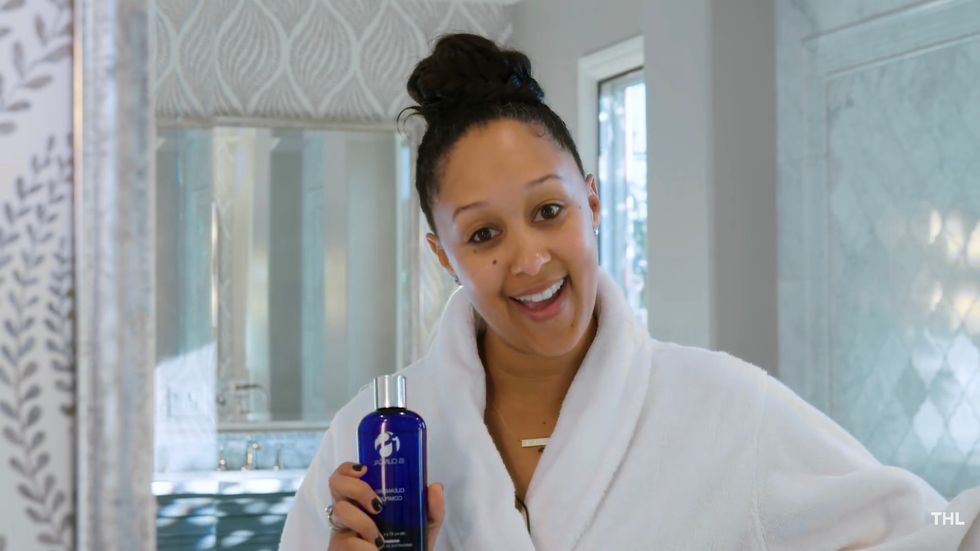 The Housley Life/YouTube
"I love this because it literally gets all the makeup off your face. As you guys know I do movies, I'm also in the daytime talk show 'The Real' so I can wear a lot of makeup. It's really important that you get all of that stuff off."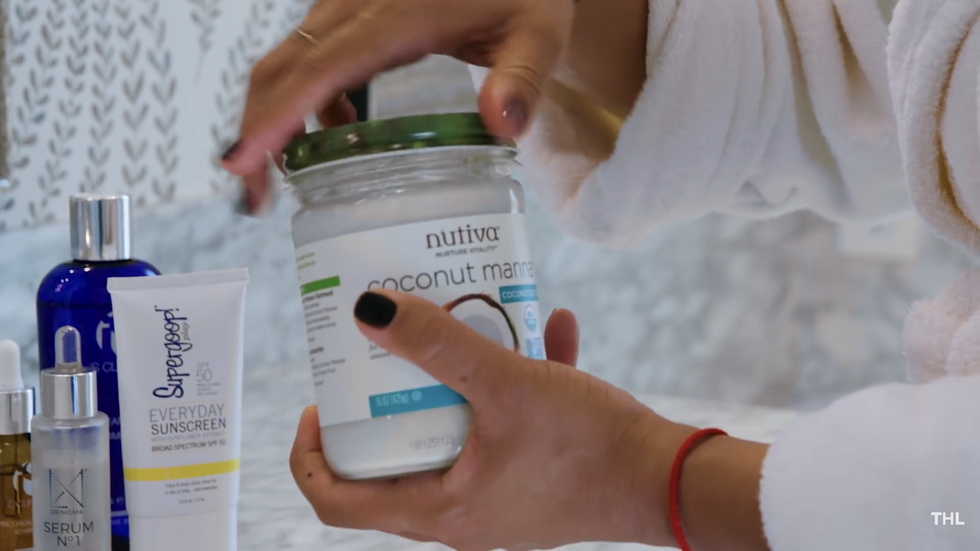 The Housley Life/YouTube
Tamera revealed that incorporating coconut oil in your routine is a lifehack that will save you hundreds of dollars in makeup wipes and micellar water.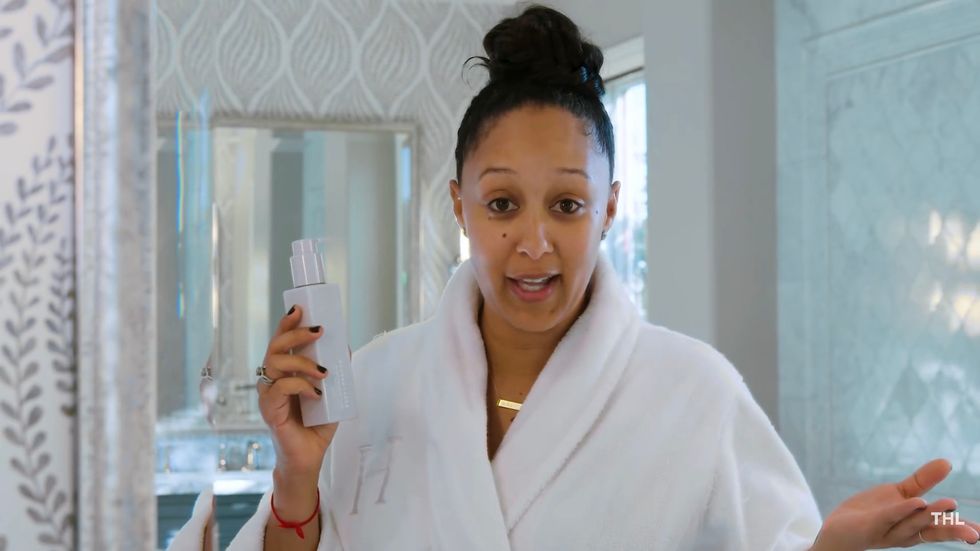 The Housley Life/YouTube
"Shani Darden, as I mentioned, is my facialist. Love you Shani! She's killing it in the facialist game. She has her own line. It's called Shani Darden and I use some of her products. One product is the Daily Cleansing Serum. This feels like butter when you put it on your face, it's awesome and it gets rid of a lot of makeup as well."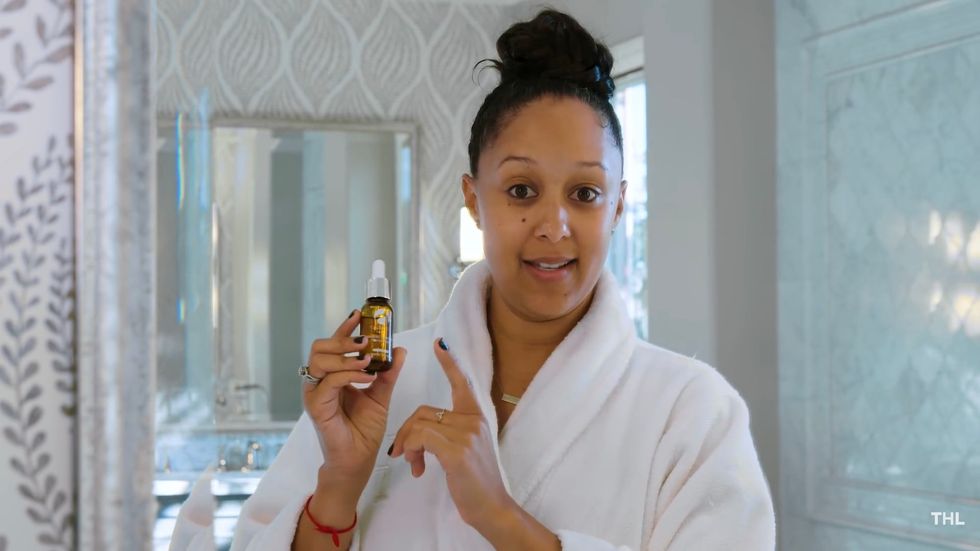 The Housley Life/YouTube
A good serum is hard to find and easy to break the bank but Tamera guarantees that a little goes a long way with the I.S. Clinical Pro-Heal Serum Advance+.
"This is my secret. I am in love like this thing is my boyfriend. There are tons of vitamin C serums out there and they are great because they help give your skin that extra glow and at the same time they help you get rid of fine lines and wrinkles."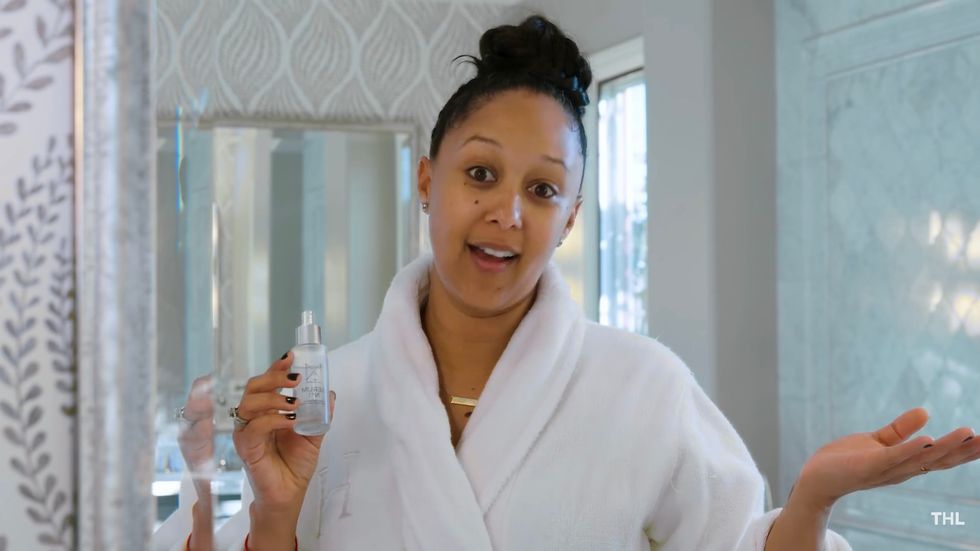 The Housley Life/YouTube
More money, more serums is my motto, and Tamera agrees.
"This one, in particular, it helps plump your skin and hydrates your skin so it never really looks dry and as you can see, I'm going light to heavy with my products. This serum is just a little bit heavier than the vitamin C serum and this serum you can also use day and night."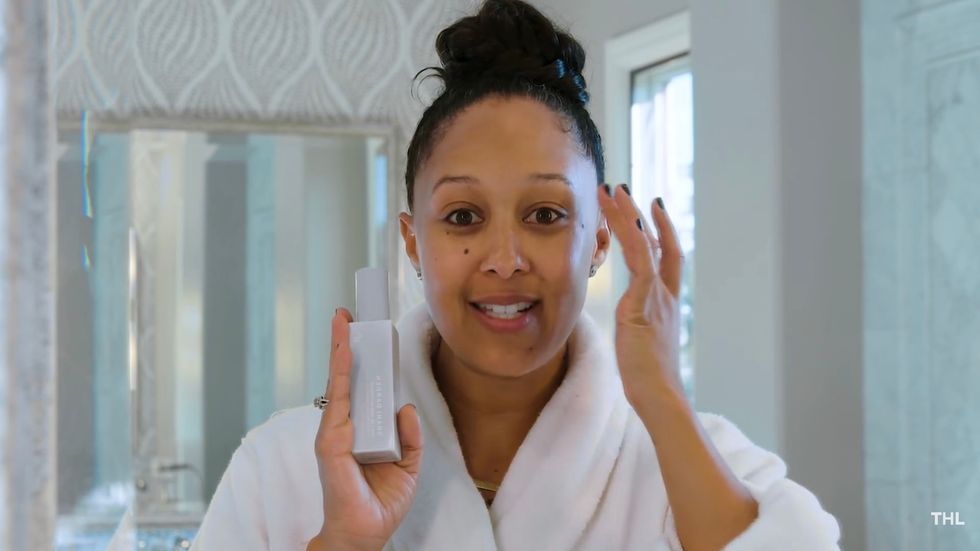 The Housley Life/YouTube
The talk show host says this light, oil-free moisturizer is perfect for combination skin.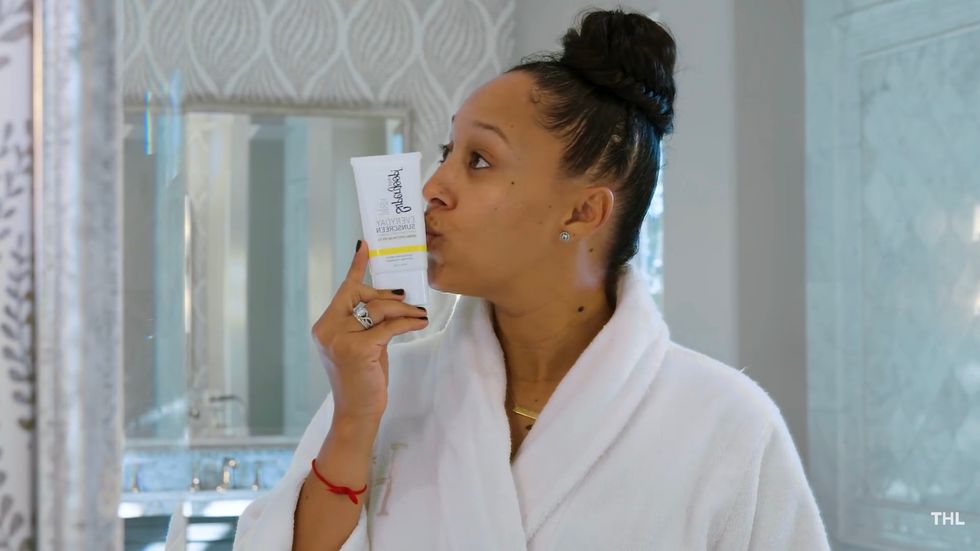 The Housley Life/YouTube
"When I was growing up I thought because I was a woman of color, I didn't have to use sunblock because I thought I'm not going to burn. The sun loves me. As you get older it doesn't matter how dark you are, you still can get those little sunspots and you can still damage your skin from the sun. So it's really, really, really important that you use sunscreen."
Watch the full tutorial below!
My Morning Skincare Routine | Tamera's Tips for Clear Skinwww.youtube.com
Featured image by Instagram/@tameramowrytwo.
Did you know that xoNecole has a new podcast? Join founder Necole Kane, and co-hosts Sheriden Chanel and Amer Woods, for conversations over cocktails each and every week by subscribing to xoNecole Happy Hour podcast on Apple Podcasts and Spotify.