---
Seasons change, and so do people. In the process, you change too. Finding yourself is a part of the journey and while some of us bend and break in our twenties in hopes of the respite our thirties has to offer, others are shedding the skin of their past selves well into their forties - sometimes even later. There is no one way to find yourself, but a lot of us find ourselves when we are born again in the wake of the death of old relationships.
You know what they say, when a relationship no longer serves you, feel free to walk away from the table. When letting go of someone you love, there is just as much freedom in that action as there is heartache from heartbreak.
Tamar Braxton can attest to the light at the end of the tunnel. In a recent interview with VULKAN, the R&B singer talked music and her legacy while candidly touching on her publicized divorce from longtime husband Vince Herbert.
"I'm going through a lot of relationship issues right now and I do believe I am finding myself all over again at 40 years old."
After a tumultuous marriage of nearly nine years, Tamar committed a brave act by filing for divorce from Vince. The two share a beautiful child together, but much of their relationship was plagued with different hardships that played out in tabloid fodder, including a 2016 alleged domestic violence situation in an Atlanta hotel and her mother recently doing a press tour to out Vince for allegedly abusing Tamar throughout their marriage.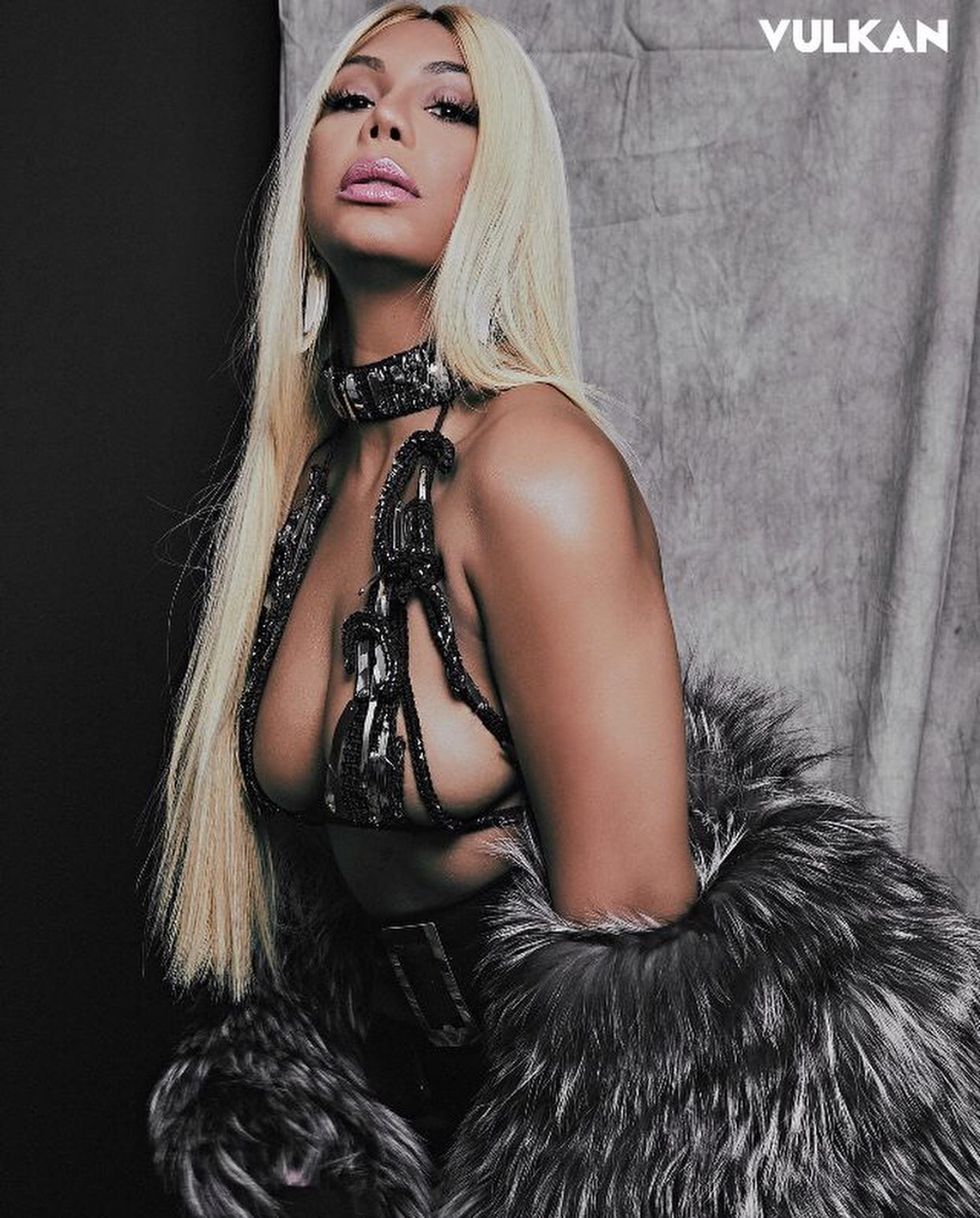 VULKAN Magazine
It's hard to walk away from anyone you love, but once you do, you walk different and you talk different. Tamar is a testament of that fact.
The fact of the matter is, you have to love yourself more. She advised young women going through similar issues:
"Make sure your situation is the issue. You can't be in a situation because of a fight, you don't want anyone else to have him, you're so deeply in love with him, but he doesn't love you back or you aren't being treated the way you want or the way you deserve to be treated. You have to respect and love yourself first before somebody else can love and respect you as well. Don't forget that the things you put out there are the things you will get back – if you put positivity out, you will get positivity. If you put negativity out, you will get negativity. That's it, that's all I got."
While on the press tour for her latest album, Bluebird of Happiness, Tamar let it be known that the album might be her last. She previously suggested that the reason was to save her marriage, but she admits that she'll never say never, but for now, it feels like the ending she needs:
"I'm not saying that I'm never going to do another album but as for right now, this feels right and until I have something else to say I am not going to do another one and I have Bluebird of Happiness to thank for that. It's about finding your wings, being 40 and taking risks and jumping into my destiny."
Tamar also talked briefly about the legacy she wants to leave behind: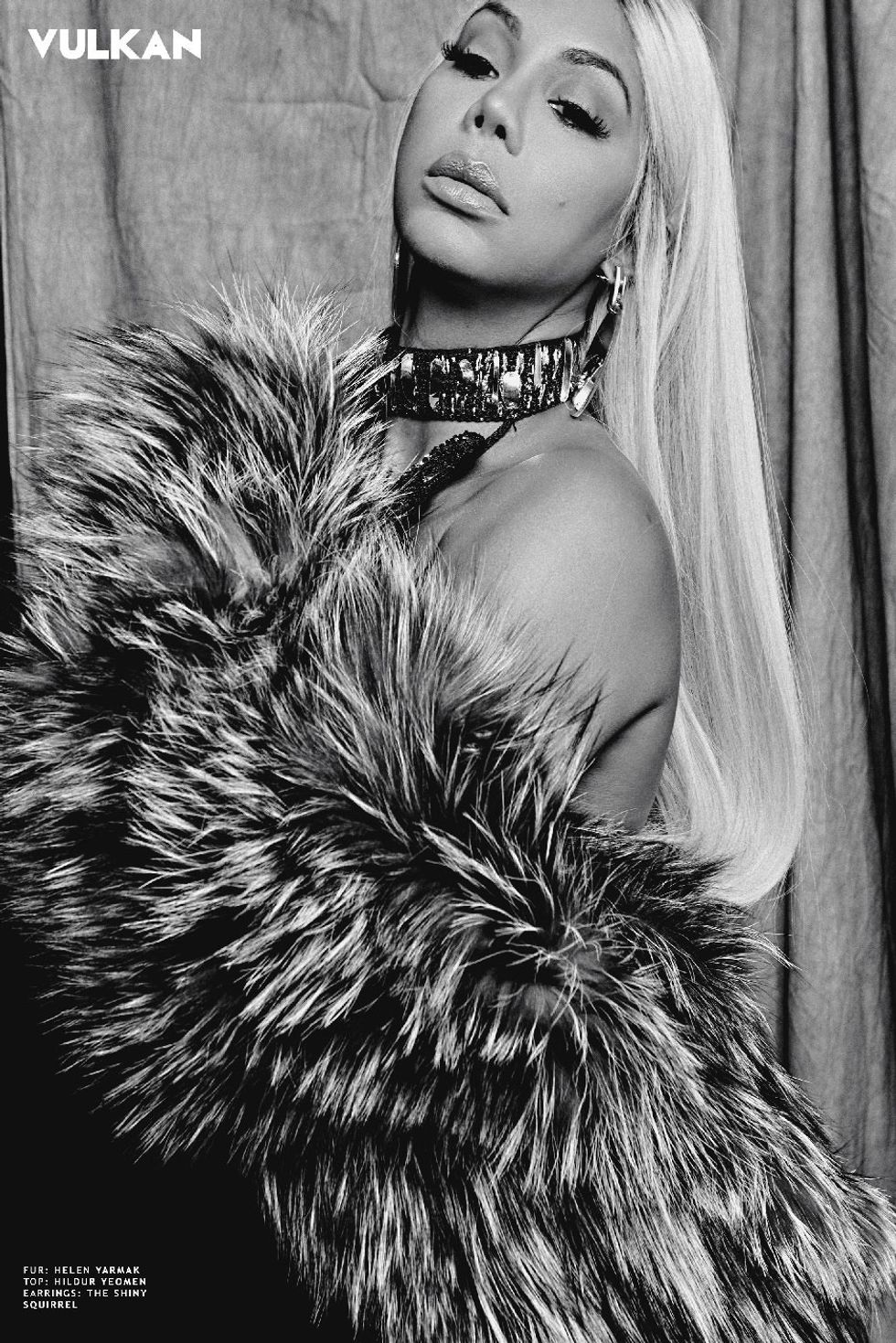 VULKAN Magazine
"Personally, I want my legacy to be known as the girl that never gave up on herself, the girl that has seen herself as enough, and the girl who always kept trying. That has been my message from day one because although you may get hurt once and a while, as long as you don't give up, you will win. Tamar is a winner."
And if finding herself is the consolation she's received post-heartbreak, Tamar's already won.
To read her full interview with VULKAN, click here.
Featured image via VULKAN Magazine