A few days ago, I was having a conversation with some folks about songs that should've been official singles yet never were. One of the ones that I shared was Mariah Carey's "All Alone in Love" (a song that she wrote when she was only 15, by the way). To me, it's a perfect way to intro this piece because I have had enough personal experiences and counseled enough people to know that it is very possible to be in a relationship with someone — and still feel quite alone in it. Not because your partner doesn't love you. Not because they're up to some totally f'ed up shenanigans. It's just…even though you signed up for a true and lasting partnership, somehow you now feel some of the very words that define what being alone can feel like: unattended, detached, unassisted, semi-compassionless and perhaps even abandoned on some levels.
As you can already tell, this isn't the kind of article that is for the masses. However, if you are married and this has already resonated with you on some level, before you consider an affair, separation or straight up filing for divorce, please ponder the following seven questions until you get the answers that you need. Then run them by your husband. And a reputable therapist/counselor/life coach if necessary to get back to what you signed up for — which definitely wasn't being alone…while you're married.
1. What's Changed from When You Were Dating to Now?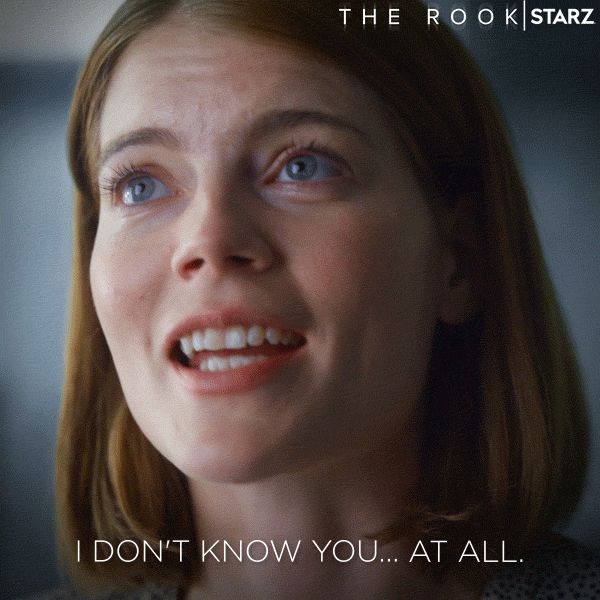 When a lot of people reflect on the best times in their relationship, it's not uncommon for them to talk about when they were dating their significant other. That was back when things were fresh, new and exciting. It's also when both people tend to be far more proactive and intentional about their words and actions. That's why I personally recommend that if you're currently feeling alone in your relationship, pull out a journal and really think about what things were like back before you and yours even got engaged. What was he doing differently? Shoot, while you're at it, what were you doing differently?
The reason why both questions are pretty relevant is because, while a lot of wives have told me that her husband no longer "woos her" like he used to, if I then look at the husband, he will oftentimes say that he no longer feels inspired to because he feels totally taken for granted (check out "This Is How To Avoid Taking Your Spouse For Granted"). Yeah, that's the thing about marriage. Oftentimes, both people are feeling the same way at the same time about certain things, they just have a different perspective about it. I'll tap more into that in just a bit.
2. How Much Does Quality Time Matter to You?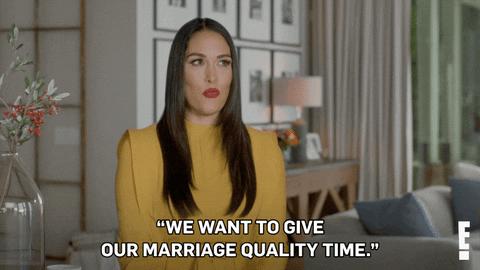 You know something that is interesting to me about love languages? The top two that I have (words of affirmation and physical touch), they totally make sense to me. The other three — acts of service, quality time and gifts — I oftentimes have to mentally and emotionally extend myself to meet those needs in others; especially when it comes to quality time. The last boyfriend that I had was a quality time person. So is one of my closest girlfriends. And I'll be honest, sometimes I have to refrain from feeling like that "language" is a little on the needy side because you've gotta make time to honor quality time. While you can pick up a Hallmark card from the store and/or hug me, when it comes to my quality time folks, I've literally got to set time aside to pay attention to them — and only them. And, depending on what my time is looking like, that can be a bit of a challenge.
I'm single and I feel this way. I can only imagine how married folks (especially ones with small children) must feel; especially if they are a quality time kind of individual or they happen to be married to one. I do think this is a relative point to bring up, though, because if you happen to be a quality time type of person and your partner isn't and they aren't very sensitive about you being this way, that could be where the lines are getting crossed. They're not ignoring you; they simply don't need quality time to feel loved in the way that you do.
So yes, this is another relevant point to think about. If you currently feel alone in your marriage, could it be that your love language isn't being spoken very fluently? And if that is indeed the case, do you have some suggestions on how your partner can be more "vocal" in this way? Something that my ex needed was total eye contact with no distractions (including electronic ones like my phone notifications going off). My girlfriend likes to talk on the phone for at least an hour. Other examples of quality time include going out on dates and vacations, playing board and card games together, cooking as a couple, going for a walk, enjoying a bubble bath together — things that the two of you can do together and alone.
The reason why I provided some suggestions is because, when you're a quality time type of individual, it's pretty easy to feel alone in your relationship, even if you've got a pretty healthy relationship, including a sexual one (check out "Married Folks: Ever Wonder If Your Sex Life Is 'Normal'?"). The reason why I bring up sex is because, while your husband may be all good with physical intimacy being seen as quality time, since quality time is your love language, you probably need a lot more attention than that. And so, if he's not a quality time person, you may need to provide examples of how he can spend time with you — time that is outside of the bedroom (check out "15 Date Ideas Based On Your Love Language" and "Are You Ready To Apply Your Love Language To Your Sex Life?").
3. Are Your Expectations Realistic?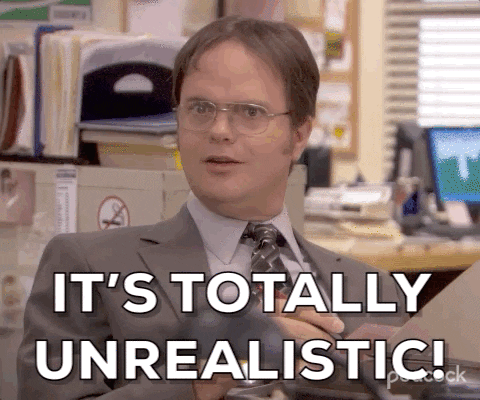 Not too long ago, I read a quote that has remained yelling in my head ever since I saw it. I don't know who to credit it to yet the quote simply says, "Relationships fail because people take their own insecurities and try and twist them into their partner's flaws." Pass the plate. Pass the freakin' plate. Yeah, a part of the reason why a lot of marriages struggle, if not flat-out fail, is because people go into them with super unrealistic expectations and sometimes they are based on their own insecurities.
For instance, I know a husband who's been miserable, pretty much for most of his marriage (and it's been well over 20 years at this point). One reason is because his wife is insecure. Another reason is because she doesn't really respect what he does for a living. While she enjoys the financial benefits that come from it, she didn't process what being married to someone in the music business requires — long hours, travel, engaging people of the opposite sex, weird working schedules, etc. So, when she decided to quit her own job (which suddenly freed up all kinds of time), she started "pulling on her husband" to make more time for her. Meanwhile, although he supported her decision to not work anymore, he was like, "You quit your job, I didn't. I've still got to focus on my other priorities."
Now she's constantly calling him, has a billion questions about where he's at and is talking about how lonely she feels when…is that really the case? Is she lonely or is she now bored and putting the pressure on her husband to compensate for the choices that she made and the insecurities that she has? And if it's the latter, how realistic is it for him to do so? Not just realistic but fair. Lawd, I can't tell y'all how many couples I've worked with where the quote that I shared at the top of this point rings loud and clear. While no one should feel abandoned or neglected in their marriage (more on what that truly means in a bit), it's also not a spouse's job to do for you what you should be doing for yourself. That wife needs to find a hobby, do some community work, get into some personal counseling — something. Because her husband isn't causing her to feel lonely; her own insecurities, combined with the fallout from her own decisions and then not choosing to replace what she lost with something else are her triggers. BIG DIFFERENCE.
4. Have Your Needs Been Articulated?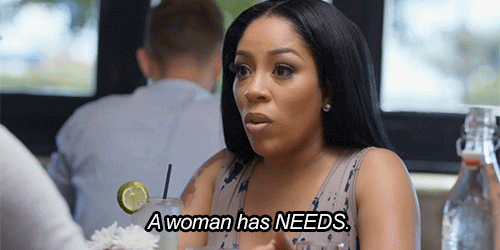 It was about a year ago when I wrote an article for this platform entitled, "So, Experts Have Something To Say About Your Intuition's Accuracy". Yeah, while I know that a lot of us — and by "us", I mean, women — think that our intuition is 100 percent accurate, research (and I) disagree. Yes, oftentimes, that "gut feeling" can be spot-on. At the same time, it can also be connected to what we wish was the case or worse, our own projections.
Where am I going with this? Since a lot of women think that their gut instinct never fails, this means that they oftentimes also think they know everything that their partner is thinking. Yet again, it's wise to remain in a state of humility and to ask questions in order to gain clarity because sometimes what you may think you know could be what you wish was going on in his head or what you are projecting from yourself and your own imagination onto him. And because it's really easy to get into this kind of headspace, it can also be easy to expect him to know what you are thinking too.
Listen, women claim to be mind-readers far more than men do (I hear it all of the time). It's important to keep all of this in mind as well because, if you already feeling lonely and then you assume that your man should know this, you're only going to make matters worse — especially for yourself. That said, a good man shouldn't be defined as someone who can constantly stay two steps ahead of you and your thoughts, wants and needs at all times (that too is pretty unrealistic).
No, a good man is someone who listens to his partner (check out "How You And Your Partner Can Listen To Each Other Better") and, once her needs are clearly articulated and expressed, he does what he can to accommodate them. If you're feeling alone in your marriage right now, have you told your husband? Or are you simply waiting for him to…catch on?
5. Does Your Husband Feel the Same Way?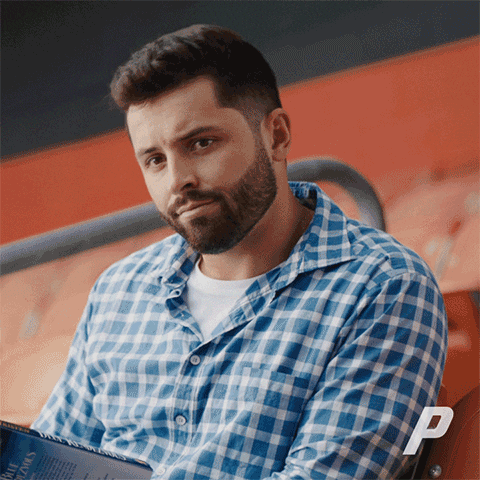 Unless you're married to someone who is super selfish and/or disconnected within the dynamic (which does happen to some people and is another article for another time), chances are, if you're feeling somewhat alone, your man is too — even if he's simply noticing how your emotional state has shifted the dynamic of the relationship on some level.
For instance, one couple that I work with, they have been dealing with both of them feeling alone in their marriage. The wife feels like the husband doesn't set aside time to really listen to her on a daily basis which has caused her to build a bit of an emotional wall while they husband feels like the wife is shunning physical affection like kisses at the end of the day or cuddling at night. Until they shared all of this in a session with me, the wife thought her husband just didn't care about how she was feeling while he didn't feel like she would take his feelings about everything to heart either.
Y'all, in order to be together, both people have to be involved. Along these same lines, if one person feels alone in their marriage, it's not far-fetched to believe that the other partner is feeling like something is off, not right and/or missing too. My point here is, instead of pulling back even more from your husband, talking to everyone else but him about what's going on (or not going on) and/or finding yourself becoming more aloof by the day, how about simply telling your man that you miss him? Then explain why and hear him out after you finish. I've been doing this counseling thing for a hot minute now. And again, it's been rare when one spouse has felt distant or out of sync — pardon the pun — alone.
6. What's Your Idea of "Togetherness"?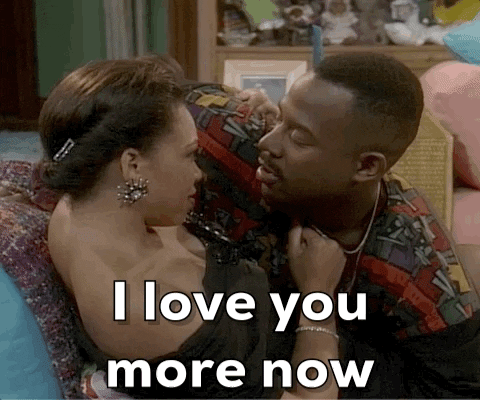 Togetherness isn't a word that comes up in everyday conversation. I still dig it, though, because it means "warm fellowship". In the context of this message, when something is warm, it's enthusiastic about something or one. Also, some synonyms for the word include benevolent, gentle, kind, doting and tender. Fellowship is all about companionship.
When two people decide to enter into a "until death parts us" type of union, a part of what they are signing up for is committing to a lifelong journey of togetherness. And yes, that requires effort — on both people's part. I mean, deciding to take an enthusiastic approach to your partner and your relationship requires you not getting so comfortable in the relationship that you become lazy. Then when you add onto that just how important it is to be gentle, doting and tender…yeah, marriage ain't for the nonchalant. Not. At. All.
This is why, something that I will sometimes do, is recommend that a couple put together an annual mission statement for their marriage — you know, something that can help both of them get clear and then remain focused on the vision for the union and the direction that they both would like for it to take. The reason why I think doing this annually is so important is because, well, think of where your mind was at this time last year and where you are now. A wise person once said, "People change and forget to tell each other." This is definitely the case in a lot of marriages.
Anyway, as you and yours are putting a mission statement together (no more than a paragraph or two is fine, by the way), make some space for togetherness. There is a bigger chance that you won't find yourself feeling alone in your relationship if you both make it a mission for that not to happen — to either one of you.
7. True Love Doesn't Ignore Loneliness
The reason why I thought it was important to unpack this topic as much as possible (at least, as much as I could in just one article) is because, feeling alone in a marriage is oftentimes not a clear-cut problem with an immediate or oversimplified solution. You've got to factor in so many things in order to get down to the root. That said, as I bring this to a close, it's important that you hear me when I say that when you signed up to be married, lonely should not be a word to describe how you feel in your relationship.
And so, if you know that a lot of what you're going through is more about what you've got going on internally (because, as a man by the name of Jean-Paul Sartre once said, "If you're lonely when you're alone, you're in bad company."), still run it by your partner and then be open to seeing a therapist, counselor or life coach. Some of us have been battling with loneliness for a long time, thinking that marriage would "fix" it and yet, a wise person once said that marriage only magnifies what already exists, and they are right. On the other hand, if you know that it isn't about an internal void so much as a relational need, bring it to your partner, give him time (more than a week, please) to make some adjustments. If after a couple of months nothing has changed, encourage the both of you to see a professional. If he truly loves you, he's going to want to do all that he can to make you feel like he's really "in this" with you. If he's too self-consumed to meet your needs, well, counseling will reveal that too.
In the meantime, please hear me when I say that if you currently feel alone in your marriage 1) you aren't alone; many people have been or are where you are; 2) internalizing it only makes matters worse, and 3) more times than not, it's a season that will pass. Talk to your partner. Work together to come up with a way for you to feel more comforted and supported. Rinse and repeat. Commit to getting, even through this, together.
Join our xoTribe, an exclusive community dedicated to YOU and your stories and all things xoNecole. Be a part of a growing community of women from all over the world who come together to uplift, inspire, and inform each other on all things related to the glow up.
Featured image by Getty Images
Keep reading...
Show less
Typically, when people think of a nighttime routine, little children are who come to mind. Yet the reality is this is something that can be super beneficial for us as adults too. While I will be sure to put one together for us single folks sooner than later, today, I wanna offer up some tips for married couples. The reason why is simple. No matter how many husbands and wives that I work with, if there's a common thread that's among them all, it's the fact that they suck when it comes to going to bed. What I mean by that is, unless it's for the purpose of sex, a lot of them don't go to bed together and, if they do, they treat their bedroom either like another home office (laptops and work stuff all over the place) or an entertainment center (watching TV and constantly scrolling online). None of this creates a truly relaxing environment nor does it encourage couples to get in a few moments of intimacy together.
So, let's do it. Let's explore 12 ways that spouses can come up with a nighttime routine that can help them to chill out, sleep better and get closer to one another in the process.
1. Schedule in 30-60 Minutes Together. Every Night.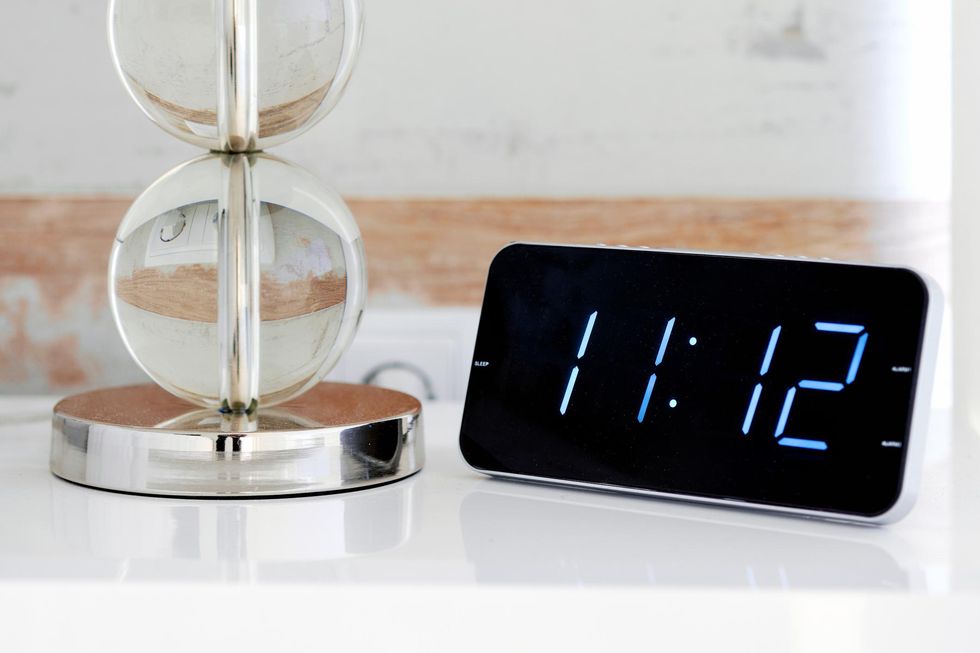 Around this time last year, I wrote an article entitled "7 Things Married Couples Should Do...At The END Of Their Day". One of the things I mentioned that really can't be expressed enough is the importance of carving out 30 minutes for nothing but quality time — and no, sitting in front of the television doesn't count. The reality is that couples, on average, only spend 2 ½ hours together and that includes the weekends. That's why it comes as absolutely no shock to me that some couples contemplate divorce, simply on the basis of "we grew apart". I mean, how were you gonna get closer if you don't even talk? You schedule in work. You schedule in exercise. You should definitely schedule in quality time with your partner. Making that a part of your nighttime routine is a way to make that happen.
2. Share ONE Need That You Have. THAT Day.
If needs never switched up, our spouse would be able to easily satisfy — as they do the same thing for us — on the daily. However, that isn't even close to being the case. Since no one is a mind-reader (no matter how much some people may think that there are), it's important that you and your boo are given the floor to articulate what your needs may be.
The reason why I think that this is an important part of a nighttime routine is because couples often don't get to really mentally and emotionally connect until they are doing some pillow talking (which is another reason why I think it's important for couples to turn in together, at least a couple of times a night, every week). And why did I say just ONE need? Because you don't want to overwhelm your partner, especially right before they are turning in. Stating one thing gives them enough information to be able to "take your temperature" and ponder without feeling super burdened down. It oftentimes can give them insight on how to approach you the following day as well. And vice versa.
3. Sip on Some Herbal Tea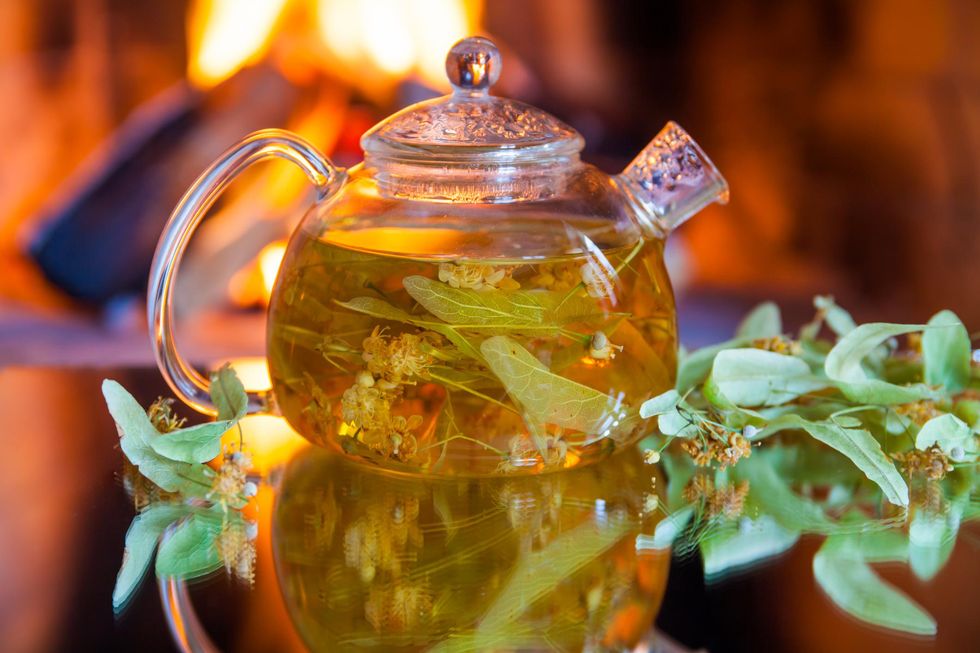 I mean, I could list red wine here because it can help lull you to sleep (or get you pretty horny) yet at the risk of not trying to turn our readers into a lush, how about some herbal tea instead? While it's not uncommon for some of us to snack on junk food (all sugar and carbs are really gonna do is stimulate you), even while sitting in the bed, teas like chamomile, lemon balm, passionflower, peppermint and kava all contain properties that will relax your nerves and calm your mind. And if you add some honey to your cups, believe it or not, it will provide your brain with enough energy to keep you from waking up (funny how that works, huh?).
4. Put on Some Music
I spend quite a bit of time just randomly researching stuff. Something that I found to be interesting is there happens to be one song that has received constant raves for making people fall asleep. It's called "Weightless" and it's by a Manchester-based band called Marconi Union (it happens to be a whopping 10-hours long, by the way). Anyway, whether it's that or some other kind of playlist that is soothing to you, even if you only listen while getting ready for bed, because soft music is scientifically proven to regulate your hormones (including your stress hormones), if you and your boo have had a hard day, listening to some music together definitely couldn't hurt.
5. Read Together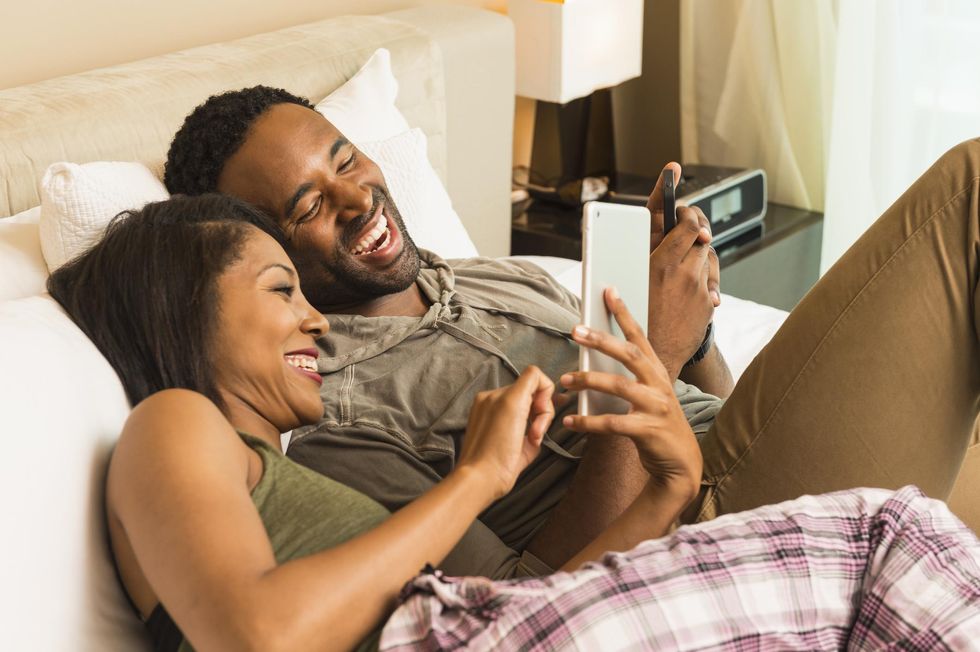 Here's the thing about this particular point. There's a study that says that spending six minutes reading before turning in can reduce your stress levels by as much as almost 70 percent. Meanwhile, the blue light that comes from your television screen can jack up your melatonin levels and make it more difficult to fall and/or stay asleep. This is just one more reason to either get or keep your television out of your bedroom. As far as reading goes, there is something very romantic and sweet about a couple who decides to cuddle up and read a chapter or two of a book together. When's the last time you and yours did that? Hmm.
6. Swap Out Your Lamp's Light Bulb
After the two of you have read something, swap out your lamp's bulb to something that is a little more romantically erotic like maybe a purple, blue or even red. It only takes a couple of seconds and can definitely put you and your spouse into the mood of relaxing — or something-else-ing. Speaking of something-else-ing, if you're curious about which color bulb will boost your libido the most, word on the street is that it's orange. Interesting.
7. Incorporate Some Aromatherapy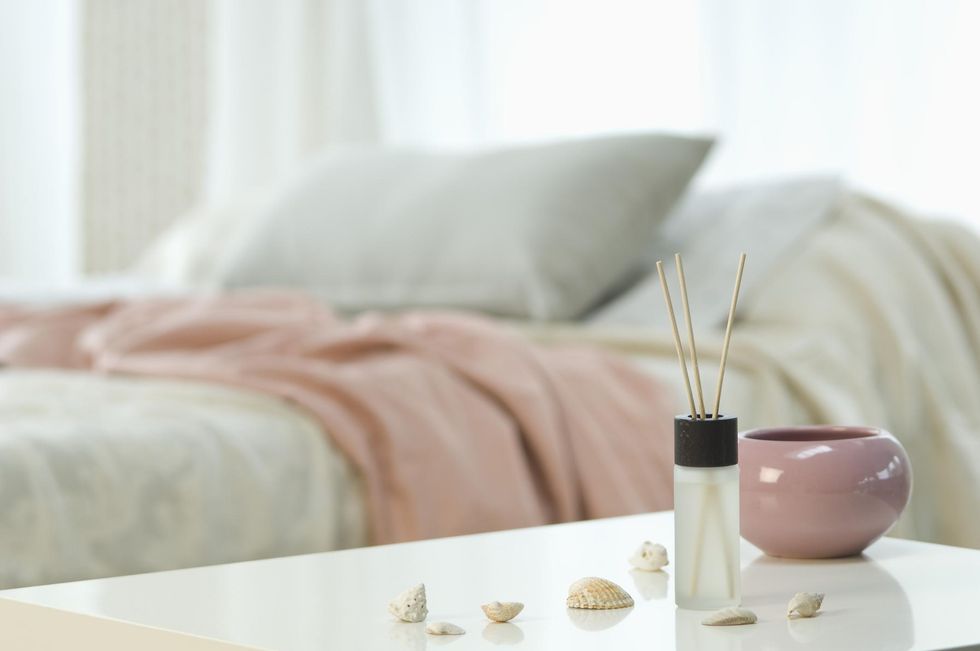 Something that easily takes more of my money than it should are AirWicks. I like that I can just plug them in and not worry about having to blow them out like candles or that they will create any smoke like incense. That said, whether it's a scented plug-in, a scented soy candle, an oil diffuser, some incense or even sprinkling some essential oil onto your bedding, make sure that you incorporate some aromatherapy into your bedroom space, each and every night. It reduces stress, helps to manage pain, treats headaches and migraines, decreases anxiety and yes, can improves your quality of sleep if you do it on a regular basis; especially if you incorporate it in the way that you're about to check out in the next point.
8. Give Each Other a Hand or Foot Massage
By definition, aromatherapy isn't just about appealing to your sense of smell via plant extracts/essential oils; it's about using these things to allow them to be absorbed through your skin too. This is where a hand and/or foot massage comes in.
By rubbing on the pressure points in your partner's hand, you can help to reduce bodily discomfort and decrease their stress levels. By rubbing the pressure points in their feet, you can assist in increasing blood circulation, reducing tension, fighting depression-related symptoms, reducing swelling and promoting a better night's sleep.
This is especially the case if you rub them down with some lavender oil (7-10 drops) mixed with a carrier oil like sweet almond oil or avocado oil (1/3 cup). The reason why lavender is so effective is it actually increases what is known as "slow-wave sleep" which, at the end of the day, helps to slow your heart rate down and relax your muscles. If you and your spouse take out 5-7 minutes, every night, to do this, there's no telling how much better you'll both feel in the morning! For tips on how to give a hand massage, click here. As far as the feet go, check out this video here.
9. Tell Each Other Something You're Grateful for (in Your Relationship)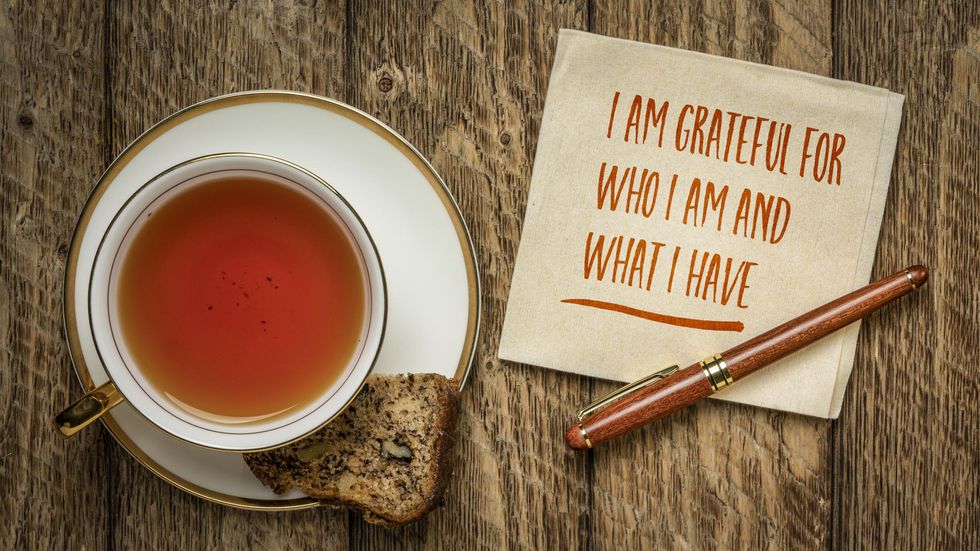 A novelist by the name of Cynthia Ozick once said, "We often take for granted the very things that most deserve our gratitude." I agree because I can't tell you how many times I have looked at a couple and been like, "When is the last time you actually focused on the good about your relationship — and each other? Lawd." There are many mental health experts who say that our brains are automatically wired to see the down/negative side of things. You know what this means, right? If we want to keep a positive outlook on our relationships, we've got to be intentional about seeing the good. One way to put this into practice is to commit to not closing your eyes for the night without verbally expressing to your spouse something about them that you are grateful for. Make sure you're being sincere. Avoid adding any "buts" to the end of your statement. And don't say the same thing, night after night. You know, they say that it's hard to stay angry or irritated when you're laughing. Same point applies to when you're in a state of gratitude.
10. Turn on a Fan
OK, so I am definitely the person who will set my thermostat to 68 degrees and still have a fan on while I'm sleeping. I like the room to be cold and then to snuggle up in a comforter.
The two main reasons why I think this should be incorporated into a couple's nighttime routine is 1) the room being cooler makes it easier to want to generate some body heat (if you know what I mean) and 2) the sound of a fan can produce white noise.
White noise is dope because it has the ability to drown out any other "background noises" that might make falling asleep difficult.
11. Cuddle. Even If Only for a Little While.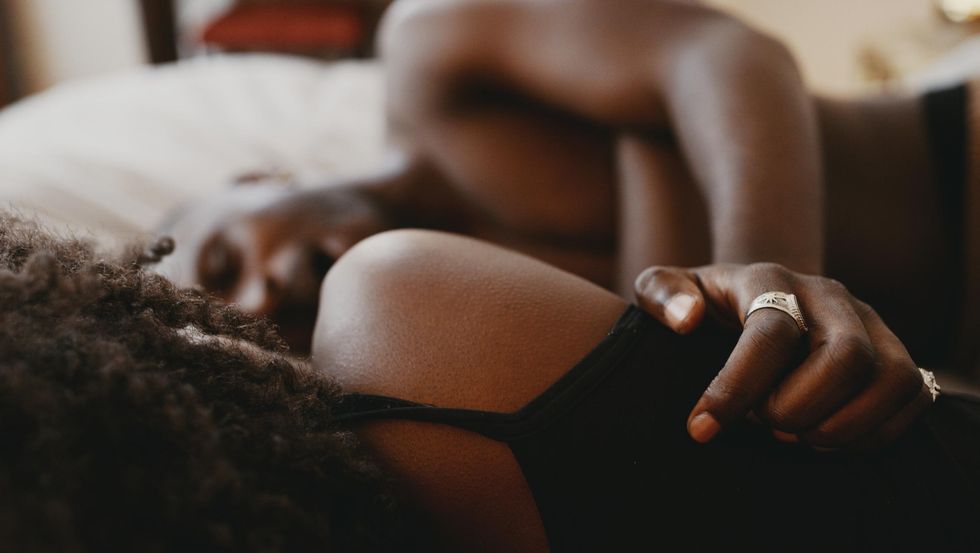 If you've ever heard that it's not the best idea to get anything larger than a queen size bed when you're married, there is some truth to that. Unless one or both of you are very large or tall, choosing a bed that puts distance between you can keep you from touching while you sleep and, on some levels, that can affect intimacy. However, whether you prefer to be up under each other or to kinda do your own thing as you sleep, do make it a part of your nighttime routine to cuddle, at least for 10 minutes. Cuddling also reduces stress. Not only that but it can boost immunity, lower blood pressure, encourage candidness in communication, relieve physical pain and make you hornier. So, whether it's spooning, hugging, putting your head on your man's chest or some other cuddling position, try and get into it for a little while every night. If the two of you are naked, even better!
12. Wake Up At Least 15 Minutes Earlier to Pray Together
Even if you're not the most religious person on the planet, there's no way around the fact that many studies point to there being many health benefits when it comes to prayer. It can boost your self-confidence, make you more empathic, release anxiety, make you more positive and even increase your longevity. There's a Scripture in the Bible that says, "For where two or three are gathered together in My name, I am there in the midst of them." (Matthew 18:20 — NKJV) Starting off your day by praying with your partner can give you the assurance that you both are closer to the Lord while doing what can benefit your mind, body and spirit, long-term. Can't think of a better reason to make this the cap on your daily nighttime routine. Can you?
Join our xoTribe, an exclusive community dedicated to YOU and your stories and all things xoNecole. Be a part of a growing community of women from all over the world who come together to uplift, inspire, and inform each other on all things related to the glow up.
Featured image by Getty Images
Keep reading...
Show less
At the end of August 2020, I quit my job and took a leap of faith to pursue my creative passions of writing and connecting Christian women. This wasn't an easy decision for me because 1) I have worked since the age of 15. With the exception of my freshman year of college, I don't know what it's like to not have a steady income. And 2) I worked for a very prestigious government agency and had accomplished a lot during my time there. I wasn't walking away from a small thing; this was security, especially in a time where many experienced unstable employment.
However, my husband had just graduated from dental school and got a job in Dallas, TX. I truly believed God had shown me that this was the perfect time to transition. And although I knew the unknown wouldn't be easy (new city, new experience of defining work for myself), I could've never imagined just how difficult this change would be.
I've read a lot of inspirational blog posts about leaving your 9-to-5 and pursuing your passions, entrepreneurship, and #blackgirlbosses. They usually tell us to push fear aside, chase after our dreams, and be OK with failing because the process is worth it in the end. But in all my reading, I've never seen anyone talk about the other struggle that comes with entrepreneurship, specifically that of an independent black woman.
You see, when I left my job, I didn't have a set plan. I had just launched a blog with an idea to parlay that into a larger business, but the logistics weren't there. So, I used the first few months of unemployment to seek God and gain clarity and direction for my vision. Then, I began to work toward it: writing blog posts, promoting content on social media accounts, adding in YouTube videos, and creating a monthly newsletter. And all the while, my income remained at zero. Sure, I had a few final checks roll in from my previous job, but after they were deposited, it was nada.
For the first time in a very long time, I didn't have an income.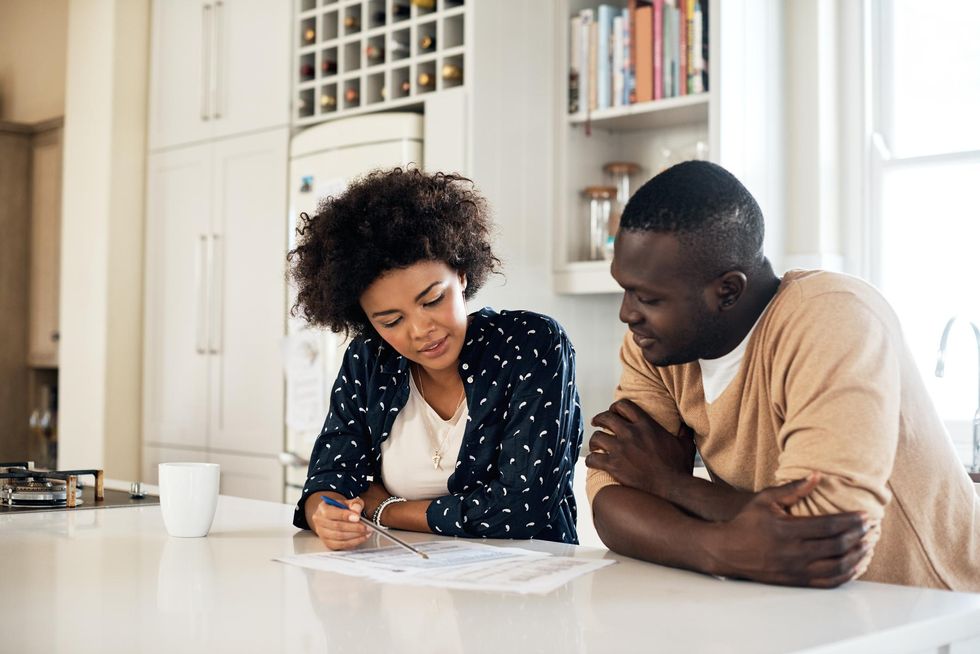 Getty Images
And I quickly realized that this was challenging for my independent self.
But, I know you're thinking, you mentioned that your husband graduated from dental school, right? Yes, my husband is a dentist, which is another reason why the timing of the transition worked out. He was now going to have an income to support us both, so I truly had the opportunity to not work traditionally or be concerned about making money so that I could focus on starting my business.
You would assume that provision would put me at ease, but I have to be honest: it did the opposite. I know there are many women who would love for a man to fully provide for them, and although I understood that it was a blessing, I wouldn't quite say my feelings toward it were joyous.
I continued battling with these feelings one evening as my husband and I talked. I was discouraged by the different expenses that came along with starting my own business and even more so by the fact that I needed to keep spending without contributing financially to our household. Now, this type of conversation wasn't new for us. I'd cry about my no-income insecurities and my husband would remind me that although he's working, it's our money; I am working toward something greater that will benefit us in the future, and I contribute in so many ways beyond the finances. And even though, mentally, I knew all these things were true, emotionally my heart couldn't accept them.
"Maybe I'll get a real job," tears filled my eyes as I spoke. "That way I can bring money in and not feel like a leech." My husband looked at me lovingly and asked, "Babe, why can't you just let me take care of you?"
It was at that moment that I realized a profound but sad truth: I didn't know how.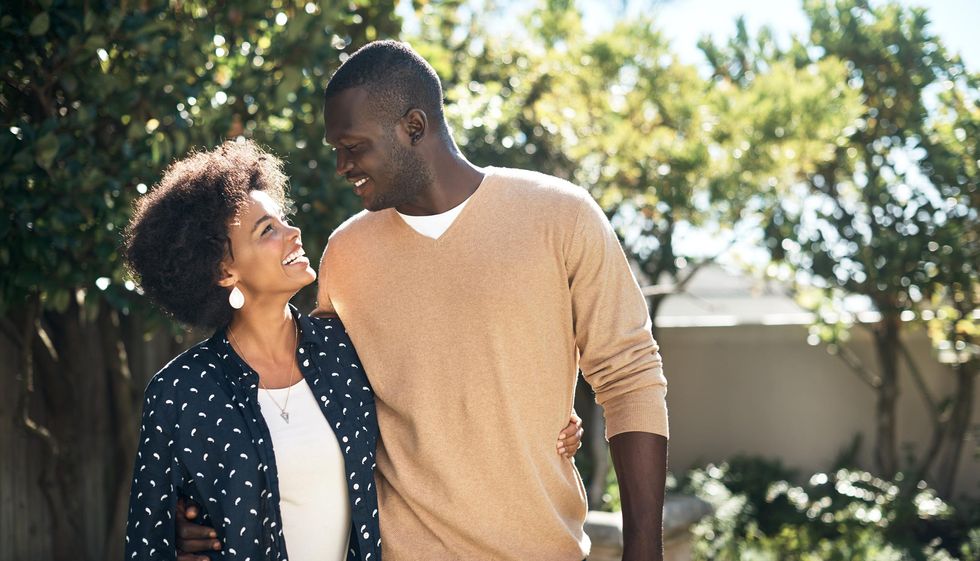 Getty Images
I don't know how to be taken care of. It hurts to write this, but I need to let it sink in.
I'm newly married and now in a position to be taken care of, but I don't know how to allow my husband to do that.
And I realized it's because throughout my life, I have rarely had that luxury. When I was younger, I used to love singing along with Ne-Yo to "She Got Her Own". It wasn't until I got older that I realized she had no other choice.
How many black women are independent because they've had to be? Because as a child, you saw your single mother struggling to raise you and your siblings, so you made it a point to take the pressure off her, at least when it came to providing for you? In my hometown, we could start working at age 15 and a half, and six months after my 15th birthday, I had my first job at Kroger. Of course, I didn't make much, but I was able to use my little paychecks to buy my school clothes and take a small burden off my mother.
In college, I saw those around me receive financial help from their parents, yet I was solely responsible for all my expenses. I applied for every scholarship available to help pay my tuition, bought a used car with my refund check, and worked multiple internships to pay my rent and cover books, food, and gas. I had no other choice.
And not only have I continued providing for myself, but I am also the one who usually financially supports my family. So, it makes sense that being a "receiver" is foreign to me when I've been used to my "giver" role—marriage included. When my husband and I first got married in 2018, he was in dental school while I worked. Although he contributed financially from his tutoring gigs or DoorDash runs (bless his heart), I was the real breadwinner for the first two years of our marriage.
Although my husband constantly reminds me that I supported us then so that now he can, it's still so easy for me to feel uncomfortable in this position.
There is a sense of comfort that comes with knowing you're fully taken care of and you don't need to hustle and grind to make ends meet. Many black women have given themselves that comfort because they didn't have other dependable options.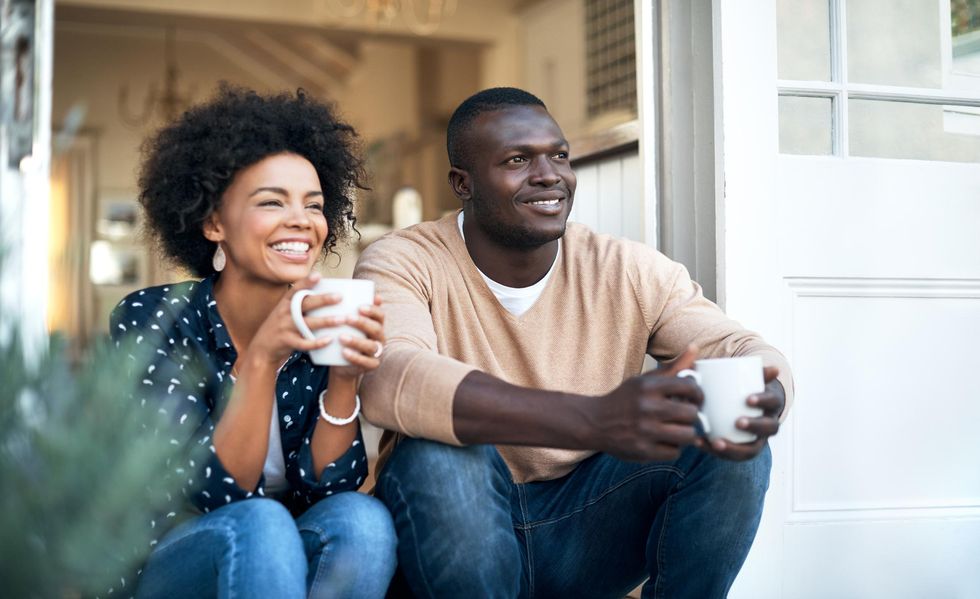 Getty Images
I have prided myself on being an independent black woman. I'm proud that I was able to take care of myself and still can if need be. But, I am coming to realize that if left unchecked, this self-sufficiency can hinder me from experiencing a different type of freedom.
There is so much power in having a choice, and for so long, my only choice was to depend on myself. But this season is teaching me that I can provide for myself in a new and much-needed way: by allowing someone else to support me.
Working so much to provide for my financial needs caused me to neglect many personal aspirations. But now I am able to support a different part of myself because I'm choosing to receive.
Accepting support is a form of self-care, something even the most Destiny's Child-esque independent women need. And it's more than OK to embrace this option when you're blessed to have that choice—sometimes it's the best way to truly look out for you.
Featured image by Getty Images

Keep reading...
Show less
One of my favorite things about being a relationships writer is that I meet all types of people with all kinds of different perspectives; sometimes ones who totally challenge the status quo. Take the assumption about marriage, for instance (check out "Single-Minded: So, What If You Like Dating But DON'T Desire Marriage?"). What I mean specifically is the fact that a lot of people seem to believe that most women want to be married.
Hmm. First, did you know that the divorce rate is currently on the decline because less people are strolling down the aisle — and a good amount of those people are indeed women? Second, contrary to what some of these male relationship coaches are saying out here, the reason why many ladies aren't exactly thrilled about marriage isn't as black and white as they like to presume and promote. There are indeed many reasons why some women have cold feet at the mere thought of taking a stroll towards forever.
They deserve to speak for themselves. So, I asked 15 of them (middle names were used) to do just that. One, so that we'll stop seeing views on marriage as one-dimensional and two, because if you're a woman who is basically terrified of marriage yourself…you won't feel so alone. Because you absolutely aren't.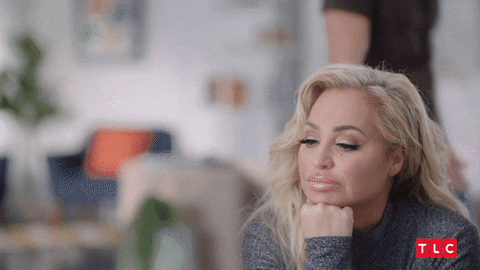 Jocelyn. 37. Haven't Been in a Relationship in Three Years.
"I come from a long line of people who didn't know what the hell they were doing when it came to marriage. While oddly, there is very little divorce on either side of my family, a lot of folks are together and totally miserable. It's like they would rather have the bragging rights of staying together than being happy."
"I think that's what scares me the most — getting with someone and staying, even if I don't like it. Is it really something to be proud of to stay until death if you're miserable?"
Hadassah. 29. Been Exclusive for 10 Months.
"My boyfriend wants to get married. He wants to marry me, more specifically. He said he knew it about three months ago. I'm the one who's been dragging my feet because people change. It's not fair to expect him not to but I want to be with the person I know now. If he switches up on me, I can't guarantee that I'll stick it out. I like consistency and hate surprises too much to sign up for that. I haven't told him any of this. Should I?"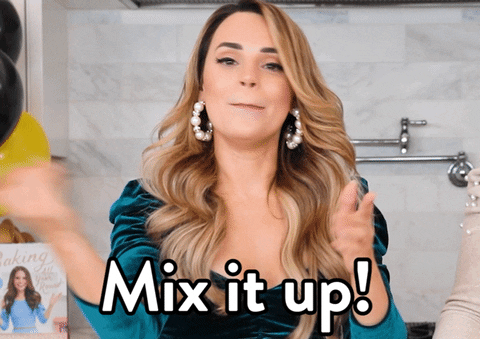 Alexe. 40. Divorced for Five Years.
"Shellie, I know. I can't tell you how many times you saying that 70 percent of divorces are initiated by women rings in my head; especially since I was one of them. No, it wasn't because my husband abused me or cheated on me. He's still a good guy. I just like love with space in it. I don't want to share my house. I don't want to sleep on only one side of my bed. I don't want to deal with someone else when I don't feel like it. I'm selfish and I own that. I think it's more selfish to get married when you know you don't want to be what marriage requires. I talked myself into doing it the first time. How stupid of me would I be to do that all over again? No ma'am."
Kiran. 33. Been Casually Dating for Three Years.
"I'll watch a movie if I want to be moved by marriage. I dunno. It's just so serious…and predictable…and needy. Whenever this topic comes up with people, they assume I come from a broken or single-parent home or something. My parents have been together for almost 40 years and they love each other to death. I've just always been a free bird. Like I respect their relationship. I even like watching them. But do I want it? No thanks. I like getting to know different guys, learning from different people and not having any pressure or expectations on me. Marriage nixes all of that and the thought of intentionally signing up for that kind of lifestyle is worse than any horror flick I've seen before."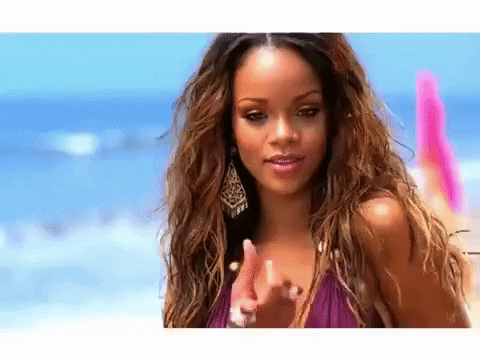 Alyssa. 42. In a Sexually Exclusive Situation.
"It might sound strange, but I have no problem with sexual monogamy. It's emotional monogamy that I struggle with. I want the option to be able to reach back out to an ex, flirt with someone on Instagram or go out on a date with a man I just met."
"A lot of times, when people talk about being scared to get married, the focus is on never having sex with someone new. There's too much going on out here for me to want to care about that. I just want the option to have new experiences with new men. Marriage prevents that from happening and yeah, that's pretty scary."
Rachele. 48. Divorced for 10 Years.
"Taking care of a man. That's what I did for seven years when I was married. I'm not talking about money. He made that. I mean, cleaning the bathroom. Cooking meals. Running errands all of the time. It wasn't that he expected me to do those things. I was raised that being a wife comes with taking care of a man. Once I no longer had to do that anymore, I can't imagine going back to that. Submission isn't a bad thing. You've just gotta really want to do it. I don't. I doubt I ever will."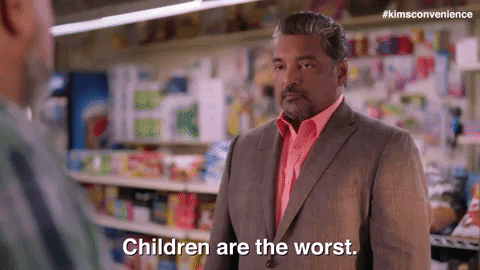 Maya. 25. Interested in a Relationship — Not Marriage.
"I'm not sure how much of the minority I am but I think marriage should be for couples who want to have kids so that their children are in a structured environment — the kind that comes with some serious consequences if you just decide to up and walk out one day. Since I am fine being the 'play auntie' to all of my friends' kids, I want to be with someone who feels the same way about being an uncle and we just take it one day at a time.
"Signing on a dotted line feels like a contract that comes with some loopholes that I'm not interested in. Let's just love each other and leave it at that."
Imani. 34. Recently Ended a Two-Year Relationship.
"I just got out of a relationship with a mama's boy. Don't ever do that s — t. He's a good man. He also needs to cut those apron strings because when it comes to his money and his time, he thinks that his mother should get first dibs. Who wants to get married and be the second priority to a woman who has her own husband? I'm afraid that I'll get married and realize that I married a man's family more than him. Been there, done that. Hated it."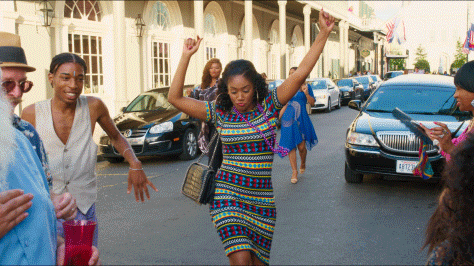 Natalie. 44. Been Exclusive for Six Years.
"I'm about to lose the love of my life, if I'm gonna be real about it. [Name withheld] has asked me to marry him twice now. I didn't say 'no'. I said that I would accept his ring if we could stay engaged indefinitely. What I'm scared of is marriage automatically changing our relationship like it has for so many of my friends. It's like, when they were dating, it was all good. Traveling. Lots of sex. Fun. Then they got married and it's watching movies at home, sex on the weekends and fighting all of the time. Why would any sane person choose to be miserable? I'm not saying it's marriage's fault. I'm just saying that a lot of people don't make marriage appear all that attractive to me."
Helen. 31. Divorced for Almost a Year.
"I cheated on my husband…with an ex. He was willing to stick it out, but I was so conflicted that I ended it. To this day, I'm not sure if I made the right decision or not but I'm pretty sure that you shouldn't get married if you're in love with two people. The crazy thing is, I don't want to be with my ex either because how can you trust someone who will help you cheat? I might not be the right person for this question because my divorce is still pretty fresh. What I will say is if you're not totally loving with your whole heart, you shouldn't get married. I've never just loved one person at a time. There's always been some 'residue' from someone else. I've just now accepted that as my reality. So, the thought of getting married again… 'terrified' is the right word."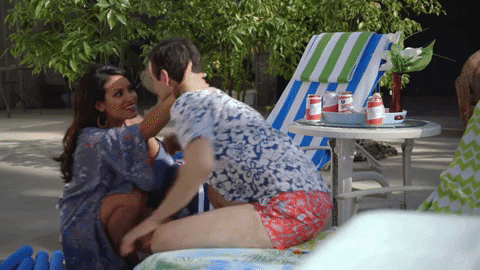 Kendele. 28. In a Very New Relationship (Less than Three Months).
"Marriage is beautiful. Marriage is spiritual. Marriage is awesome. I'm just not sure if it's for me. It's like there's this assumption that all women want to be married and if they don't, they've got some sort of 'issue'."
"I'm not so much 'terrified' about the idea of marriage as I am reflective on if it serves a real purpose in my life. Can't you respect the institution without wanting to participate in it? I think so."
Lanelle. 39. Been Exclusive for Two Years.
"I'm afraid that my man's sex drive is gonna be too low. It damn near already is. Since college, I can easily have sex every day and in my 30s, that hasn't changed. So, if I sign up to only have sex with him for the rest of my life, that's already freaking me the f — k out. But then he's gonna not be in the mood when I want it? It might sound shallow, but I'll leave a man for that and never look back. Why take the risk? Why not just stay single?"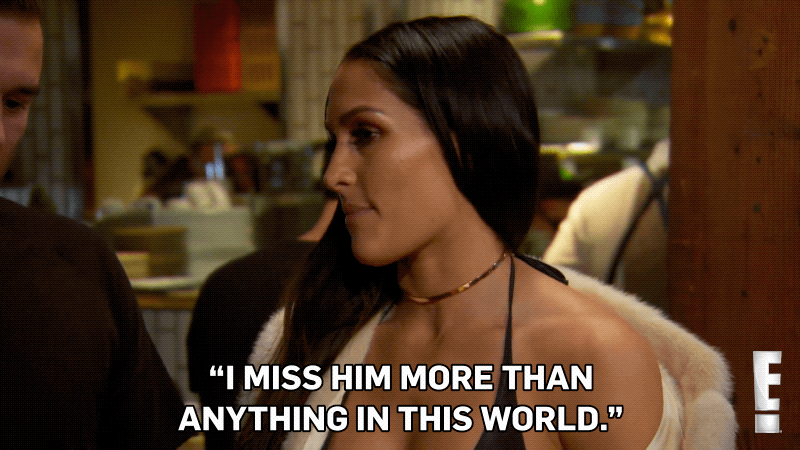 Perri. 27. Never Been in a Serious Relationship Before.
"How do you say at 25 that you'll stay with someone until you die when you don't know who you'll be at 40? What kind of arrangement is that?"
"The married people in my life tell me that I only feel this way because I've never been in a long-term relationship. Maybe. But predicting the future when you don't know what the future holds sounds pretty crazy in my book."
Brecala. 40. Recently Engaged.
"Yep. I'm engaged and yes, I am terrified of getting married. I think it's because I watch too many Lifetime movies because although my fiancé is the best man I've ever met, a part of me wonders how long you should really know someone before pledging to spend the rest of your life with them. Pray for us, y'all!"
Danyele. 36. Been Exclusive for Five Years.
"Losing my man. Losing him is what terrifies me. I'm not talking about to another woman or even getting a divorce. I'm talking about death. I love my man so much that I think I've been holding off on the marriage thing because that means I'm all in and if he beat me to the punch [died first], I have no idea how I would take that. For me, staying dating is kind of like a wall to protect myself. I know some widows and losing their husbands close to destroyed them. Death is inevitable but I'm still not sure I want to take that risk."
Like I said, marriage — and the hesitations about marriage — are vast. Hopefully, this confirmed that, gave you some things to think about and maybe will even give you the "push" to share some of your own insights in the comments. Marriage is beautiful. It's also OK to have some real concerns or not want to do it. It really is.
Join our xoTribe, an exclusive community dedicated to YOU and your stories and all things xoNecole. Be a part of a growing community of women from all over the world who come together to uplift, inspire, and inform each other on all things related to the glow up.
Featured image by Getty Images
Keep reading...
Show less
Two of the most talented people in the world recently celebrated their 11th wedding anniversary. It's hard to believe singer/songwriter extraordinaire, Alicia Keys, and superstar producer, Swizz Beatz, were wedded over a decade ago even though they have proven to be made for one another. To celebrate their bliss, they went on a 72-hour date that included a trip back to the house where their wedding was held. In Swizz's words, "Time goes by fast make every moment count." There's something so whimsical about the joining of two souls when they are icons separately and a force together.
On their anniversary, Alicia shared the sweetest words saying that she and Swizz are deeper than soulmates, they are twin flames. By definition, a twin flame is someone you have an incredibly intense soul connection with. Think "mirror to your soul."
Deeper Than Soulmates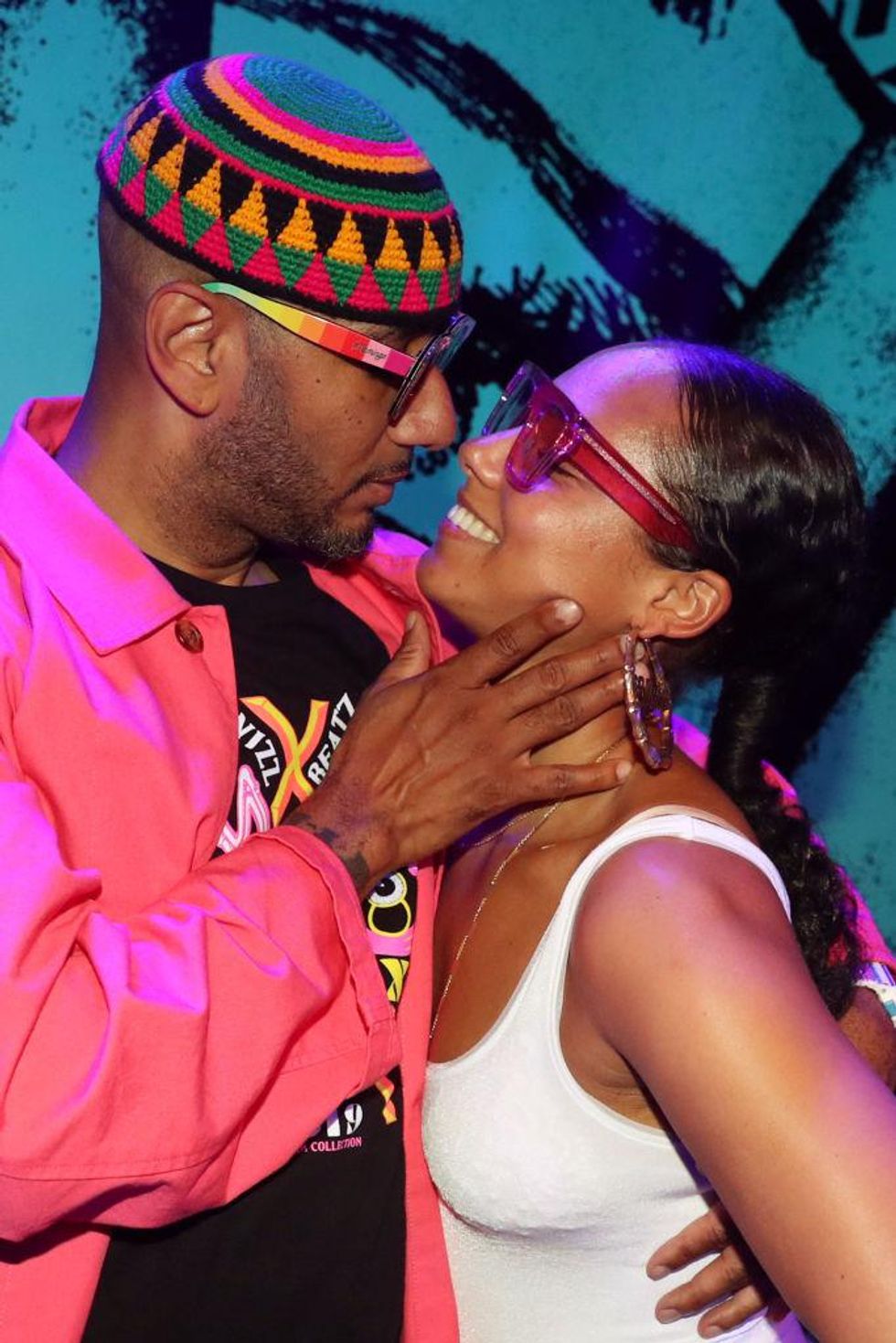 Johnny Nunez/WireImage
We all swooned when reading Alicia's caption honoring their vows on Instagram. Their love is real and we appreciate the authenticity of it all. Do you know how deep it is to say that someone is your soul's mirror? That's deep, deep. It's evident that their souls are made up of the same abundance and how beautiful is it that Alicia and Swizz found that kind of love when they found each other.
Alicia Keys & Swizz Beatz's Relationship History
Their love story didn't begin like a fairy tale. The two met as teenagers during a music project trip to Egypt. Alicia's first impression of Swizz was far from love at first sight. In 2013, she told Marie Claire, "Honestly, I didn't really like him that much. I thought he was too ostentatious." She went on to say:
"Swizz will have the fastest car, the biggest jewelry, the loudest jacket. Everything with him is really over the top. I used to see him and think, 'He is so annoying.'"
Once the Grammy-winning artist started seeing the rapper in a different light, this began the lovers' controversial journey. It's no secret that Swizz was still married to his first wife, Mashonda Tifrere, when rumors started swirling about his relationship with Alicia in 2008. Before we knew it, Mashonda told the world via Twitter that Alicia was "destroying her family." Swizz had a different perspective; he and Mashonda were separated. Chile, the whole situation was messy because there was also word that he had been having multiple affairs.
Despite all the schadenfreude, Alicia kept "Fallin" for Swizz and became the poster child for "I'mma stick beside him!" In 2010, Swizz proposed and the couple tied the knot just two months after the engagement. Together, they share two children, Genesis and Egypt. And they have also found a way to be one big happy blended family with Mashonda. The three superstars have noted that it took lots of time and prayers to make it on their love roller coaster. During an ABC Nightline special, Alicia shared:
"We love each other. We hang out with each other. We go to dinner together. Our family is one big, beautiful family... It is a beautiful partnership. I'm very, very proud of that. It's a real thing, and it's possible."
Mashonda even asked the wedded couple to help her with her book, Blend: The Secret to Co-Parenting and Creating a Balanced Family, a guide to creating an environment for kids rooted in happiness and health.
Today, you see a strong, loving husband and wife because they have really done the work. We pray their love gets stronger and stronger and make it another 11 years and another 11 years after that. To keep the lovefest going, keep reading for some of the sweetest quotes on their love.
Alicia on meeting Swizz after their initial introduction: 
"The more we talked the more I noticed how his mind worked. Beyond the baggy jeans and arm tats there was depth. He was so aware of what was happening around the world."
Alicia on being his canvas:
"Later, stroke by stroke in the shadows of dusk, he turned me into his masterpiece, covering me in swirls of yellows, reds and purples. Never have I experienced anything more sensual. Which is why, when I missed my period a few weeks later, I wasn't exactly surprised. As that winter gave way to spring, we relished two pleasures: the engagement and the pregnancy."
Alicia to Swizz on their love:
"One of the best secrets is that we're friends. Best friends. We actually listen to each other and share with each other and are thoughtful about how the other feels."
Are you a member of our insiders squad? Join us in the xoTribe Members Community today!
Featured image by Steve Granitz/WireImage
Keep reading...
Show less
As a marriage life coach who is more than aware of the fact that the current divorce rate for first-time marriages continues to hover around the 50 percent mark (with second marriages being 60 percent and third 73 percent), I'll be the first one to say that I don't care if you've been married for one year or 50, every time your anniversary rolls around, it's a BIG TIME MILESTONE — one that needs to be celebrated to its absolute fullest.
For this very reason, I thought it would be a good idea to share some ways that you and yours can honor, bless and rejoice in the fact that you chose to make your marriage work for another 365 days. Whether you decide to implement all 12 of these or just a few, I hope each one will remind you that monogamous love is nothing to casually shrug about. Sis, it's a really, REALLY big deal and for making yours last, I personally salute you. Now let's get to these ideas.
1. Rent a Dream Vacation House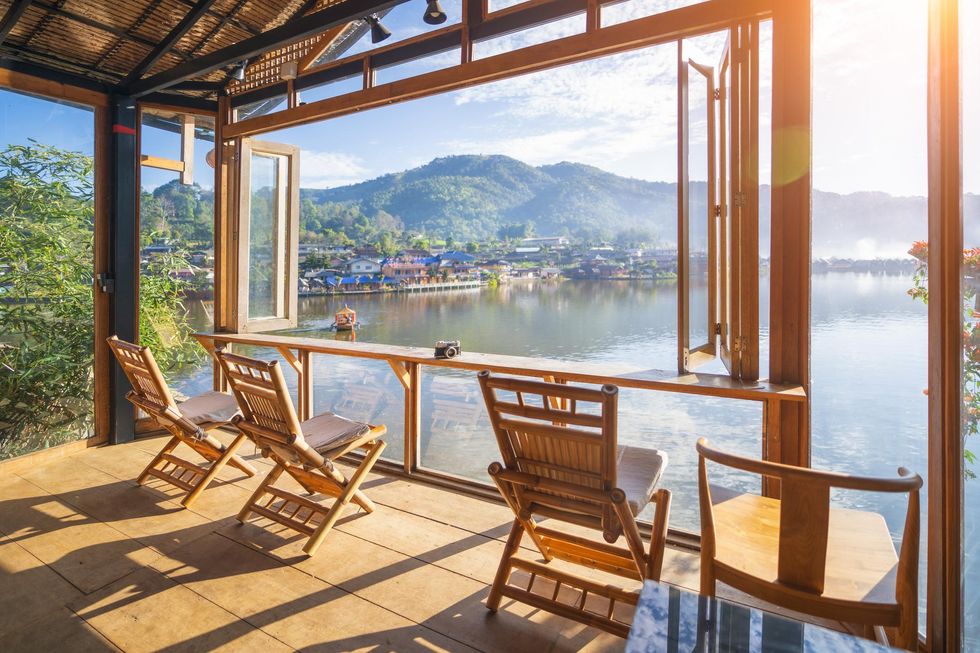 Whether you live in a house, apartment, condo or townhome, most of us have an idea of a dream house that we wish we could at least spend a couple of nights in. Thanks to websites like Vrbo and home to go, you can find beach homes, cabins or even huge houses that are either close to your own house or in another city; ones that can make you feel like a millionaire — even if it's only for a few days or so.
2. Redo a Wedding Day Photo
There's a wife I know who has a really cute anniversary tradition. Every year, she and her husband put on their original wedding attire and take a professional photo shoot in a different location. Aside from the fact that it's dope as hell that she's able to still fit into her dress after over 15 years and a few kids, what I really like about this idea is it shows how time transitions people while the commitment remains intact.
Let me tell it, not enough people take formal pictures anymore. So, whether you decide to replicate your wedding day or just take some couple shots in general, consider getting a photographer to take a picture that you can blow up, frame and post up in your home. Listen, I totally believe that couples who remain committed are their own "work of art".
3. "Update" Your Wedding Vows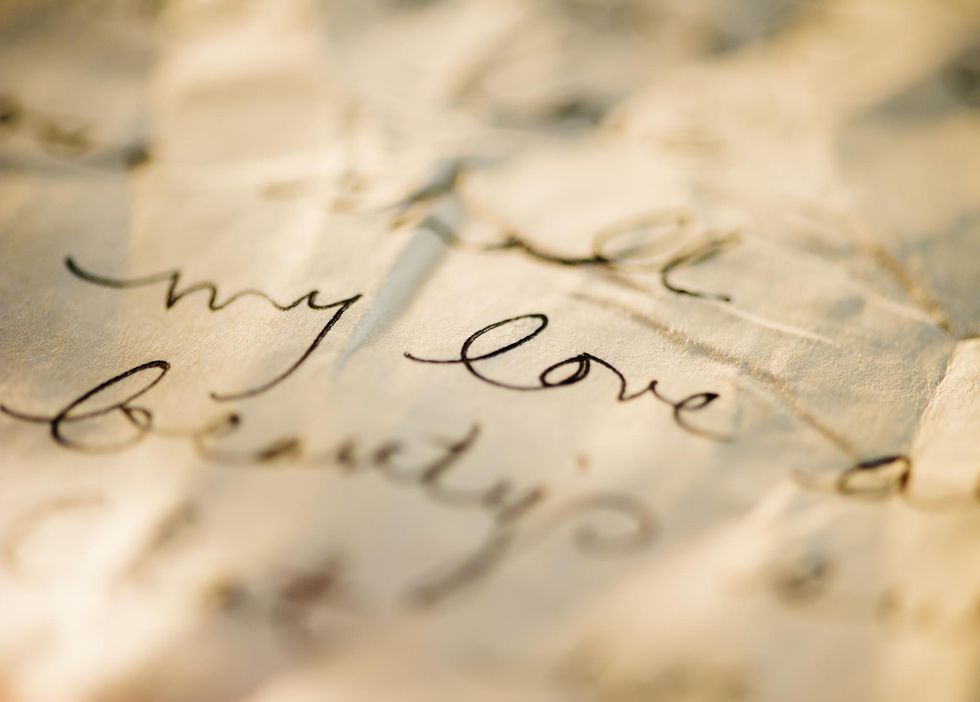 When it comes to a really beautiful sentiment, I know a few married folks who have their original wedding vows framed, matted and hung somewhere in their house. Along these same lines, whenever I'm dealing with a couple who feels like they are taking each other for granted, I will oftentimes encourage them to each write a list of things that they adore about each other and then put the lists someplace where they can both see them (like their bedroom mirror or refrigerator) on a consistent basis. In the spirit of both of these points, a sweet — and in many ways, purposeful — thing that you and your spouse can do is update your marriage vows.
What I mean by that is, I'm pretty sure that on your wedding day, you saw love, marriage and the keys to commitment quite differently than the way you do now that you're living life out on a daily basis. By revisiting your vows and then adding on your thoughts, insights and declarations, it can remind both you and yours of where you started and also how far the both of you have come.
4. Have a Chef Make Your Wedding Reception Meal 
If there's one thing that the majority of married couples who I've talked to over the years have told me was a total blur about their wedding day, it was their wedding reception. Between the excitement of it all, trying to spend at least a little bit of time with everyone and hopefully getting at least a couple of dances in, even if their reception went well into the night, it ended up feeling like merely a few minutes. On top of that, because sitting down didn't get to happen a lot, many didn't get to enjoy their reception meal either.
One way to "correct that mistake" is to hire a chef to come and make the food that was on your reception menu all over again. Or, if the food that you did taste happened to suck or you both low-key wish that you had served something entirely different, a chef can do that for you too. Hire A Chef is one website that can point you into the right direction as far as personal chefs go.
5. Get a Bakery to Replicate a Mini Wedding Cake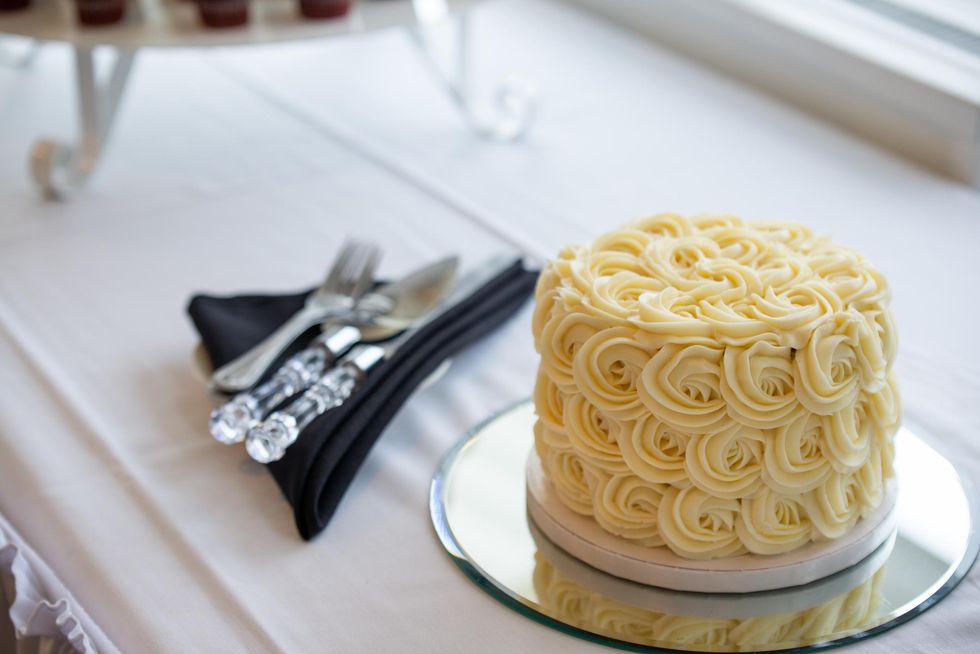 I'm pretty sure you've heard of the anniversary tradition that consists of freezing your wedding cake and then having a slice of it on your anniversary. While I dig it, it's important to put on record that you really shouldn't do this for more than your newlywed (the first two) years; even then, the second year probably won't taste all that hot because of the potential for freezer burn.
Hopefully, your marriage is going to last (or already has lasted) for longer than a couple of years. So, if you want to continue having a slice of wedding-themed cake for years to come, hit up a local bakery (one that specializes in wedding cakes), send them a picture of your wedding cake along with its flavor and have them make you a smaller version. That way, it will always be fresh, and you can keep the tradition going.
6. Mark Your Marriage Milestones
Again, if marriage is nothing else, it's a long list of milestones.
If you're someone who likes to go the DIY route when it comes to anniversary presents, why not make something that consists of your marriage milestones? You know, things like when you met, your first date, your first kiss, your first trip together, the first time you both said, "I love you", the day you got engaged, etc. It can be a collage of pictures, hearts that have the dates underneath — anything that you can frame put up in your living room or bedroom.
Something that I really like about this particular idea is it's super affordable, can be fun to make and, it's a great way for couples to remember all of the good times through the years (bonus: it'll be hard for your husband to forget dates when they're posted up somewhere!).
7. Buy Each Other a "to the Nines" Outfit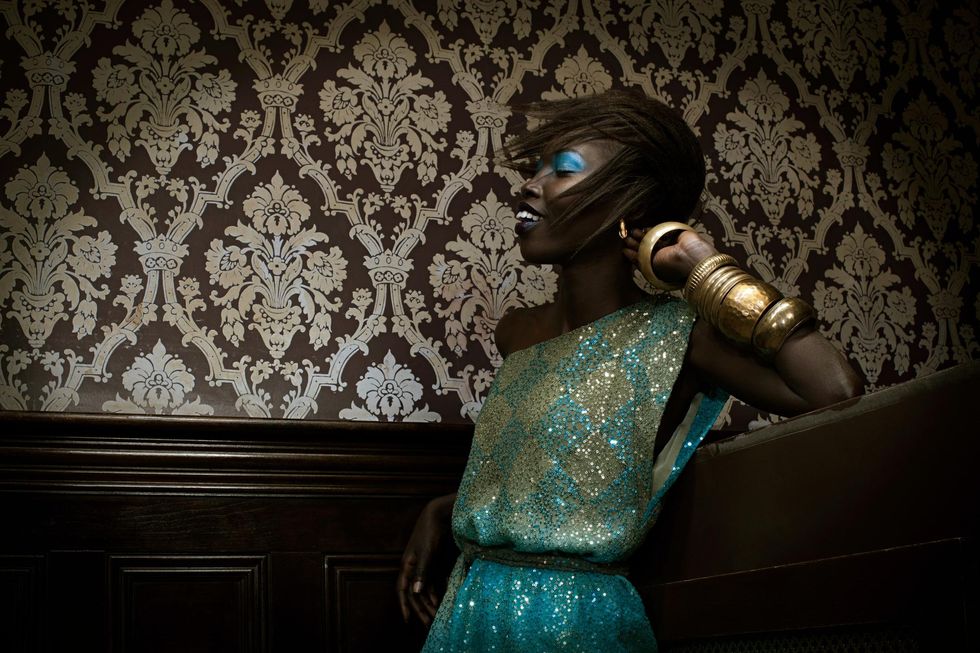 While I know that things like jewelry is pretty common when it comes to the higher end of anniversary-related gift giving, something that I think couples should do more often instead is to get each other a full outfit (head to toe), so that they can dress up and out — all out. I think I've shared before that there's a married couple that I know who haven't been on a formal date in almost 10 years of their almost 40-year marriage (what in the world?!). Shopping for your boo is not only a lot of fun, it can also get you excited about planning the kind of date that you probably went on when you were first going out. First, find the attire and then plan the kind of place that is fitting for it. It's a great way to up the ante as far as romance in your relationship goes.
8. Watch a Movie from the Year You Were Married
What if you and yours are the kind of people who like to approach anniversaries from more of a low-key and casual standpoint? Understood. If that's the case, how about ordering in and watching a couple of movies from the year that the two of you got married? The cool thing about this particular idea is it can cultivate a kind of nostalgia that could get the two of you talking about all kinds of stuff from what the music and fashion was like at that time to the types of movie dates you went on back in the day. Shoot, every time I see an episode of Martin or listen to Brian McKnight's debut LP, my freshman year of college immediately comes to mind. Amazing how pop culture will do that to you.
9. Slow Drag to Your Wedding Reception Playlist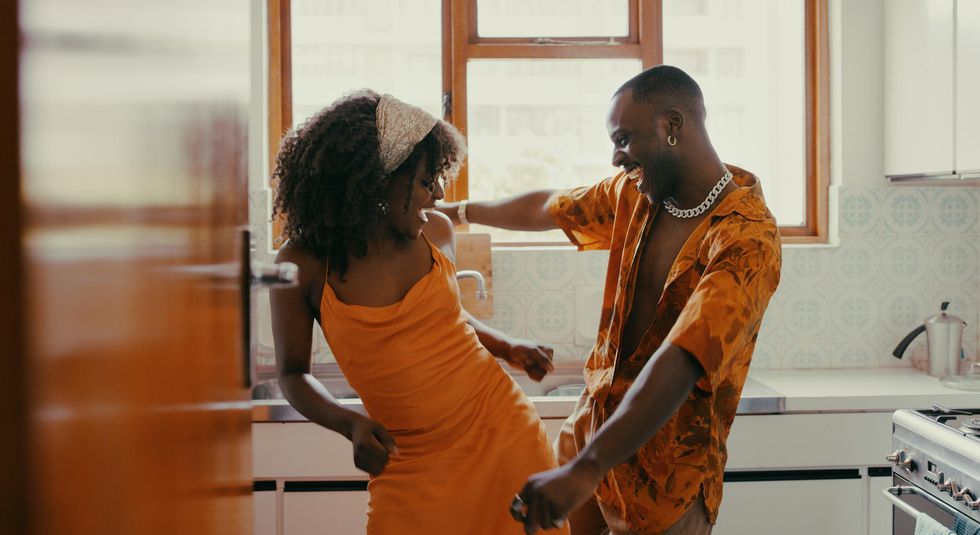 Outside from the y'all's first dance and maybe the dance that each of you had with your parents, do you even remember what the DJ played at your wedding reception? Hopefully, you've still got a copy of the playlist, a CD or something that will help to jog your memory. If you do, play it and do a little slow dancing together. If you don't, create a playlist of love songs from the years that you dated thru the day you got married. The only thing that will make it better is if you do the dancing…naked.
10. Take a Sex Workshop Online
Speaking of nudity, I've shared many times before on this platform that an underrated reason for why couples go through troubling times in their marriage is because they are bored — including sexually bored (check out "7 Signs You're In A 'Sex Rut' & How To Get Out Of It"). Something that could prevent this from happening in your own relationship is to attend a sex workshop online. As far as finding one, one approach is to you to your favorite search engine and put "online sex workshops" in the search field. Another angle is to skim the article "12+ Black Sex Educators Who Are Blazing Sex-Positive Trails" and ask some of those professionals if they know any Black-community-specific workshops that you can sign up for. After all, knowledge is power…right?
11. Upcycle Your Wedding Night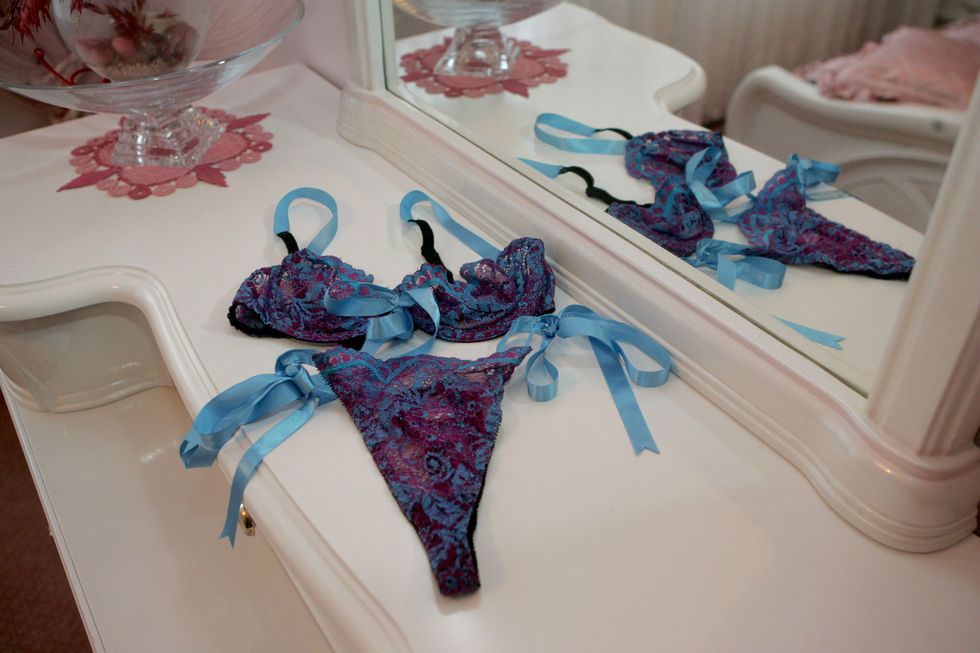 A word that I personally like a lot is "upcycle". It basically means that you are improving upon the original. Well, considering that reportedly 52 percent of couples don't even have sex on their wedding night and the word "consummate" literally means to complete something, I also think wedding anniversaries can also be about literally upcycling your wedding night.
Maybe wear the lingerie that you wore that night (if you still have it) yet bring in some sex condiments (check out "12 'Sex Condiments' That Can Make Coitus Even More...Delicious"), experiment with some new sex positions ("These Intimate Sex Positions Will Up The Ante On Your Orgasms"), give your man a sexy massage ("Blow Your Man's Mind By Giving Him This Tantalizing Massage"), take oral sex up a few notches ("12 Things You Should Do During Oral Sex (That You Probably Aren't)" and/or knock some things off of your sex bucket list ("This Is How To Create The Best Kind Of 'Sex Bucket List'"). There are lots of studies to support that married sex continues to be the best kind of sex. Remind your boo and yourself of how far the both of you have come since your wedding night went down.
12. Have a "Sex Brunch" the Following Day
After a night of amazing sex (because sex on your wedding anniversary should be about celebrating each other on a whole 'nother level), make it a priority to sleep in and then to have, what I call, a sex brunch — foods that fall into the aphrodisiac cuisine list. Some of those include chocolate (chocolate chip pancakes); strawberries (strawberry breakfast cake); figs (honey and fig breakfast bowls); cinnamon (cinnamon rolls); sweet potato (sweet potato hash); apples (pan-seared sausage and apples); avocados (blueberry and avocado muffins); bananas (peanut butter and banana French toast); salmon (salmon breakfast tacos), and champagne (mimosas). At the very least, it'll be a delicious way to culminate your anniversary. Or, it could give you the fuel that you need to do a little bit of more, umm, upcycling. Either way, congrats!
Join our xoTribe, an exclusive community dedicated to YOU and your stories and all things xoNecole. Be a part of a growing community of women from all over the world who come together to uplift, inspire, and inform each other on all things related to the glow up.
Featured image by Getty Images
Keep reading...
Show less