Over the last few years, a welcomed change within the beauty realm have occurred, as more representation of various body types, ethnicities, and genders have bolstered the image that inclusion matters.
---
One area that has seen considerable strides is fashion, where nowadays more and more plus-size models are being used for major fashion campaigns, editorial photo shoots and walking down runways. Although there is still much to be done, the baby steps are encouraging.
Supermodel Joan Smalls, who has graced us with her beauty for well over a decade, has a new size-inclusive lingerie line that aims to showcase the beauty in a variety of body types.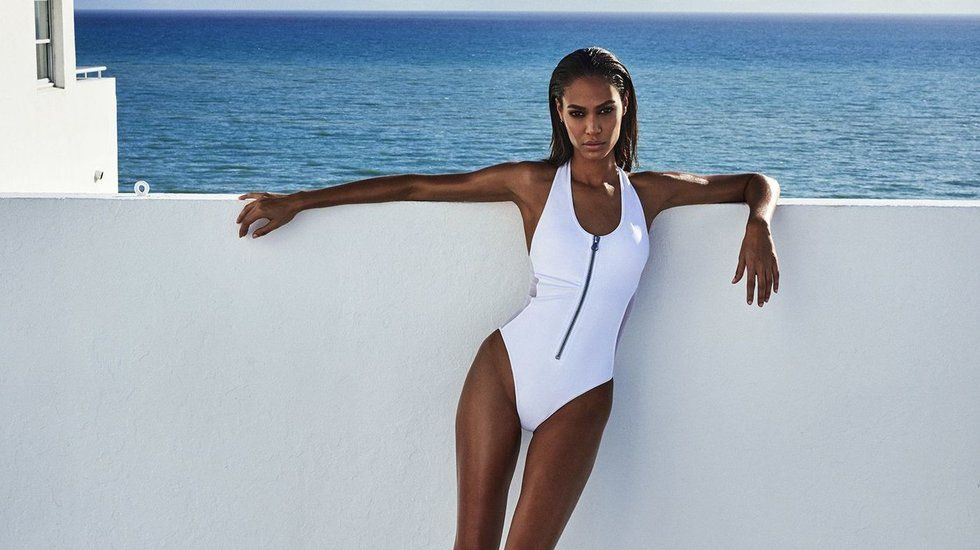 www.latimes.com
Smart and Sexy Intimates is Joan's latest venture and her first into the world of her own line of lingerie. According to her, the goal of the brand is to inspire women of various sizes to feel sexy, confident and empowered. She recently spoke with ESSENCE about her line and what she hopes women take away from the designs and feeling comfortable in their skin.

"My inspiration was basically taking fashion that I'm surrounded with and luxury brands and making it affordable. Because you don't have to spend a lot of money to look good. This line is so affordable and the ranges go from tiny to bigger sizes. I understand that a woman's body comes in different shapes."
Mainstream media has finally gotten hip to the fact that there is more than one standard of beauty, and Joan Smalls' new line is proof. As a woman of color, she understands her social responsibility to use her platform to empower other women through her own self-acceptance.
"I want them to embrace themselves for who they are and to wear the pieces eclectically. I just want them to feel empowered and to know it was created by me."
Smart and Sexy Intimates has a size range of XS to XXL, with prices starting as low as $10. In addition to lingerie, they also offer swimwear. The entire collection can be found on the company website.
You can check out some of our favorite looks from her line below:

Zip-Up Front One Piece Swimsuit, $28